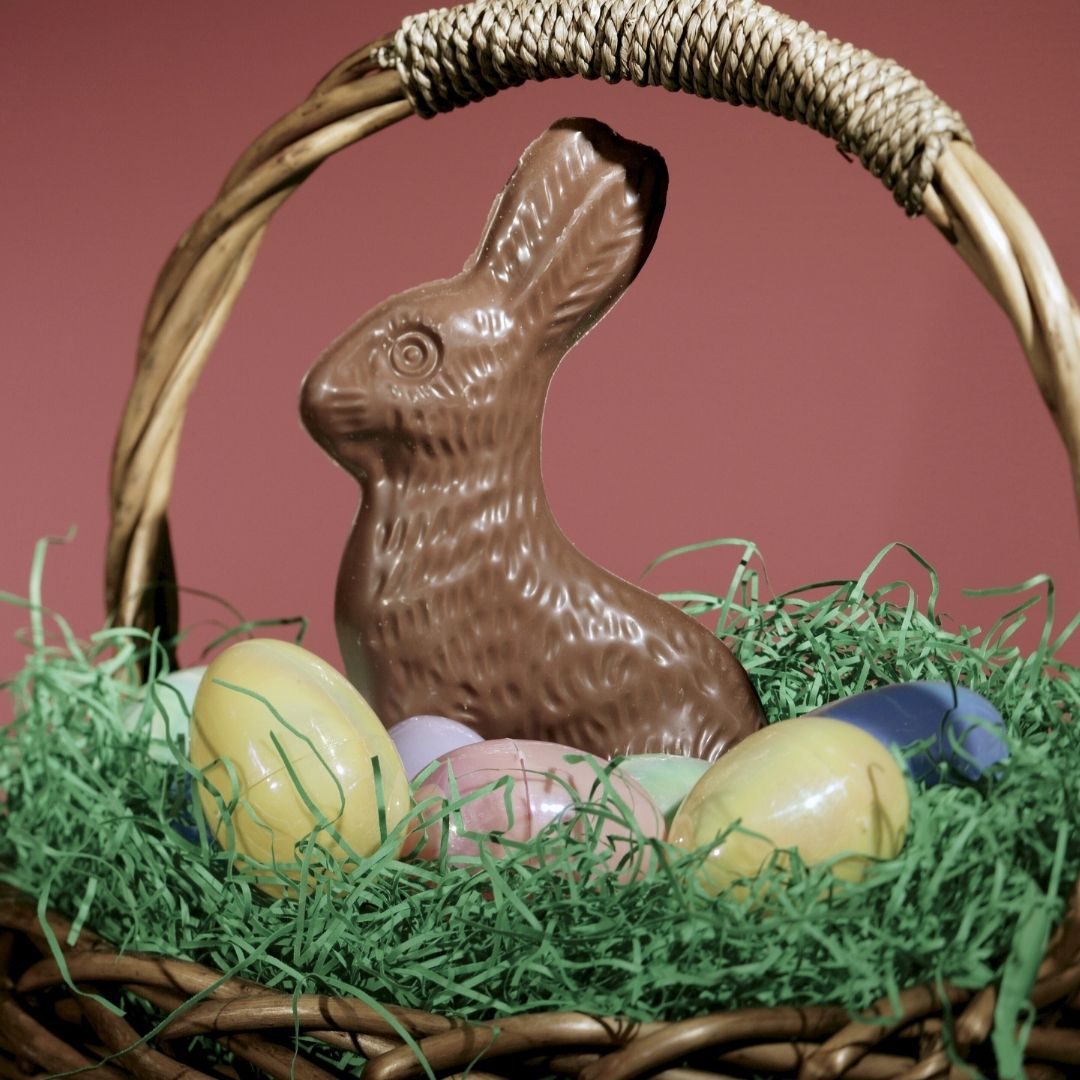 "How sweet your words taste to me; they are sweeter than honey." Psalm 119:103, NLT
Easter baskets are often filled with sweet treats, but at our house, we wanted to find something sweeter than candy to give to our kids. According to the psalmist, Scripture is even sweeter than honey. And we know it is the sustaining bread of life to help our kids—and us—develop an appetite for a deeper relationship with God. What joy to open a new Bible on Easter morning and together read the Resurrection story! Now that is sweet!
Looking for something sweeter than candy for someone you love? From kids to teens and beyond, Tyndale Bibles offers engaging Bibles that help your loved ones savor God's Word.
What if you could not just read but also taste, feel, and smell Bible truths? What if the Bible was filled with games, crafts, and even snacks to make Bible stories come to life? Wouldn't that make it the coolest Bible around? Enter the Hands-On Bible! This Bible takes you beyond just reading to truly experiencing the Bible through activities that you can do together with your child, making Scripture relevant, fun, and memorable. See the options 
Boys Life Application Study Bible
Packed full of notes and features, the Boys Life Application Study Bible is easy to use and helps answer questions that preteen boys may have about God and life. The notes help them learn to think biblically about real issues they face, such as self-esteem, friendship, and peer pressure. Discovering God's will for their lives has never been this much fun! Learn more
Girls Life Application Study Bible
A one-of-a-kind discipleship resource, the Girls Life Application Study Bible helps girls draw closer to God and establish healthy relationships with those around them. It includes over 800 Life Application notes, plus full-color features that are designed to help girls learn more about the Bible, understand the big story, meet Jesus, know what it means to follow him, learn how to share their faith with others, and gain practical faith and relationship skills that will help them live out what they believe. See this Bible
Inspire Bible for Girls and More!
Inspire Bible for Girls is designed to draw girls deeper into God's Word and to inspire creativity and connection with God. Over 500 beautiful full- and partial-page Scripture line-art illustrations to color are attractively displayed throughout the Bible. In addition, there are over 300 devotionals, journaling prompts, and interesting Bible facts to enhance girls' coloring and creative journaling journey through the Bible. Girls can leave traces of their faith throughout their Bible for a unique treasure that will truly inspire! Explore Inspire Bible for Girls
But don't forget our other titles in the Inspire Bible line. These bestselling coloring and journaling Bibles are perfect for girls and women of all ages.
Created by some of DC and Marvel's best comic book artists, The Epic Bible transports readers through a visual journey of Scripture. From Eden to eternity, this stunning hardcover edition engages even the most reluctant readers with brilliant and dramatic full-color graphic art. Packed with action and powerfully illustrated The Epic Bible brings a fresh lifelike view of Creation, the story of the Israelites, Jesus' life on earth, and the early church. Order the EPIC Bible
Teen Life Application Study Bible
The Teen Life Application Study Bible is filled with features designed to meet the challenges and needs of today's high school students. Combining traditional study Bible features like book introductions, textual notes, person profiles, and maps with application-oriented features focusing on choices, real-life issues, and real-life stories of actual teens, the Teen Life Application Study Bible helps answer the tough questions and grounds teens in their faith.
Linking to remarkably creative audio and video resources, the NLT Streetlights New Testament explains Christian truth to young people and serves as a basic discipleship tool for ministries. Its unique tone and approach to the gospel have strong appeal for those in an urban culture.
A Few Other Ideas . . .
Maybe you are looking for an Easter gift for a young adult or someone else in your life. Here are some ideas:
These beautifully crafted Bibles offer a simple and engaging reading experience. By simply scanning a page with your phone or tablet, the Filament Bible app gives you access to thousands of study and worship resources, including videos and content curated to the specific page you are reading. See all the Filament Bibles
Ever had a book you just couldn't put down? Immerse: The Reading Bible takes away all the distractions and gets you right into the story. With no chapter and verse numbers and a cover that feels more like a novel than a Bible, it's like reading the Bible for the first time. Start falling in love with the Bible all over again.
This Bible weaves the beautiful NLT text into a rich tapestry of artwork illustrating many living things mentioned in Scripture. Captions highlighting their significance and the wide-margin design offer readers a unique way to meditate on Scripture by focusing on God's creation. Featuring 450 original hand-drawn illustrations in a unique style, this Bible encourages contemplation and visual interaction with the Word.