Are you feeling overwhelmed by the fall season? As the leaves change and the pace of life quickens, it's essential to find moments of serenity to nourish your soul. We have some great Bibles and Bible resources that are the perfect way to help you reconnect and re-center as you read, study, and grow in your relationship with Christ.
Full Bibles
Hands-On Bible
What could make the Hands-On Bible even better? Color! Releasing this fall, the Hands-on Bible will be in full color and have some amazing new covers! We want to connect with our kids but can't always find the right questions to ask. If we can't get our kids to even talk about their day, how can we expect them to go deeper into biblical truths? The Hands-On Bible was created to help push past those roadblocks. Games, crafts, recipes, and engaging insights and graphics all take the boring out of Bible engagement and provide fun ways for you to have memorable moments that tackle life-changing truths. And now they're in color! Start exploring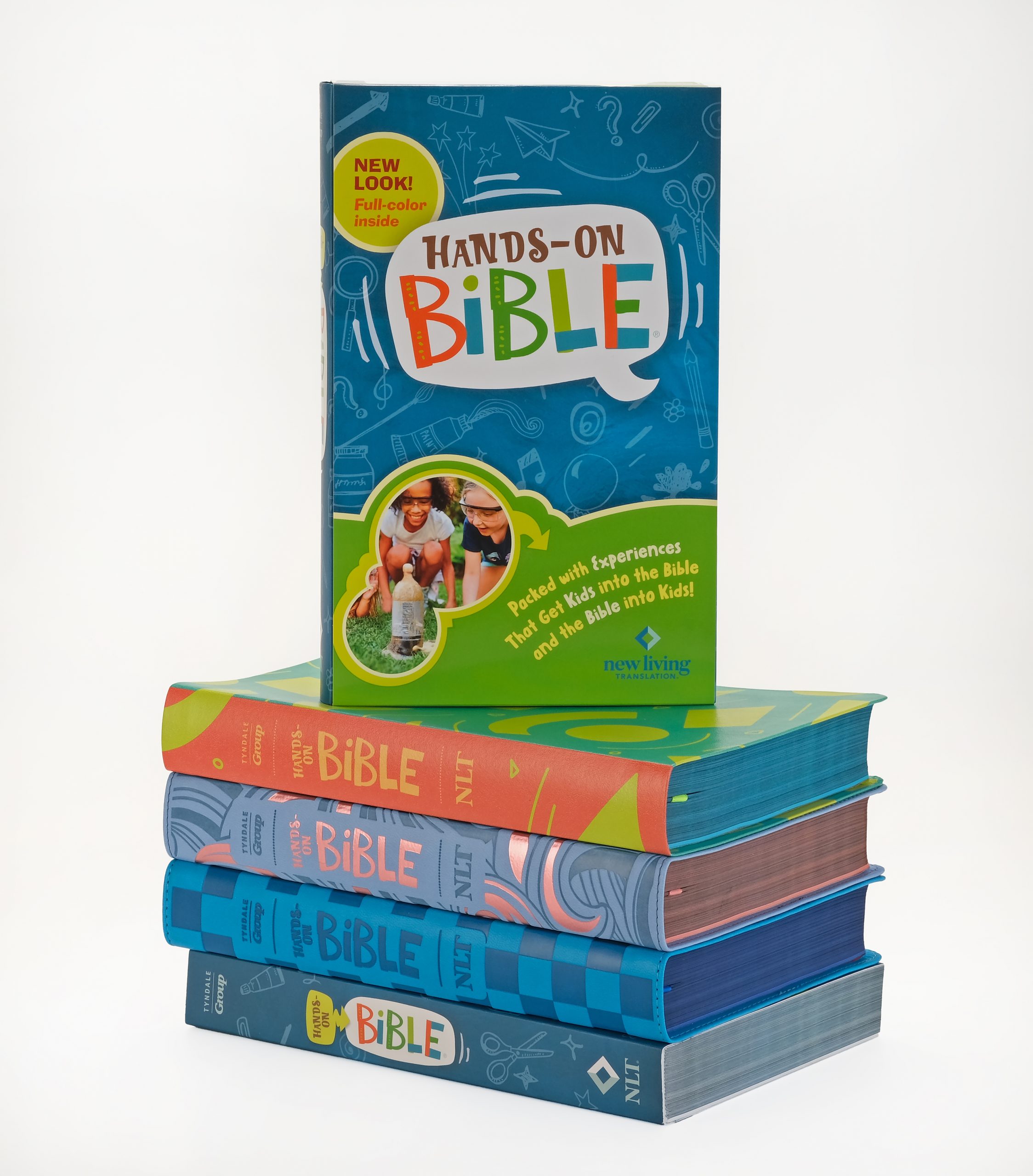 Courage For Life Study Bible for Women and Courage For Life Study Bible for Men, both Filament-Enabled Editions
Ever get stuck wondering how to study a passage or book of the Bible? The Courage For Life Study Bible for Women and the Courage For Life Study Bible for Men each have 1,464 Bible studies—that's a Bible study on every page of Bible text—so you'll be pointed in the right direction no matter where in the Bible you are reading. And with access to the Filament Bible app, you can dive even deeper. As you read, just scan the page number to open a world of resources, including over 25,000 additional study notes, hundreds of videos, a library of interactive maps and infographics, and a full audio Bible—and that's just the beginning! Using the accurate New Living Translation, these Bibles offer a pathway to transformation as you grow in your understanding of God and of your role in his story. Start your study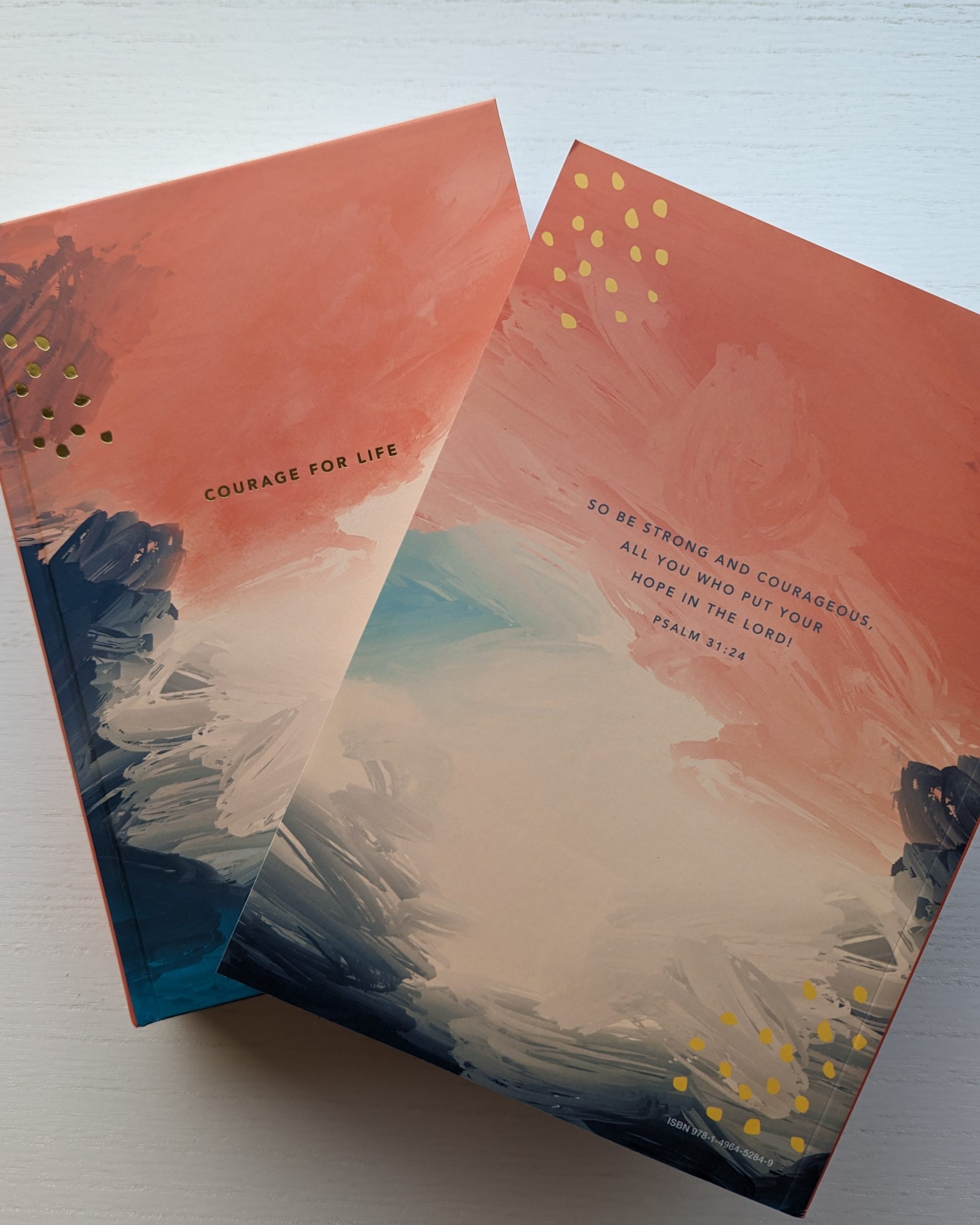 DaySpring Inspire Illustrating Bible, Filament-Enabled Edition
This is a Bible Journaler's Dream! One of our most beloved Bible brands is now available in an innovative, large-format, spiral binding. The DaySpring Inspire Illustrating Bible features more than 300 all-new, ready-to-color designs created exclusively by the designers at DaySpring. Each of the illustrations reflects on one of the themes from 1 Corinthians 13:13. The extra-wide (4″) center margins and readable 8.75-point font invite you to linger longer in the Bible and spend time with God as you enjoy the relaxing benefits of coloring and creative journaling. Plus, this beautiful Bible includes access to the Filament Bible app, which contains a wealth of resources that turn this into a revolutionary, four-in-one journaling, coloring, devotional, and study Bible. Start your creative journey.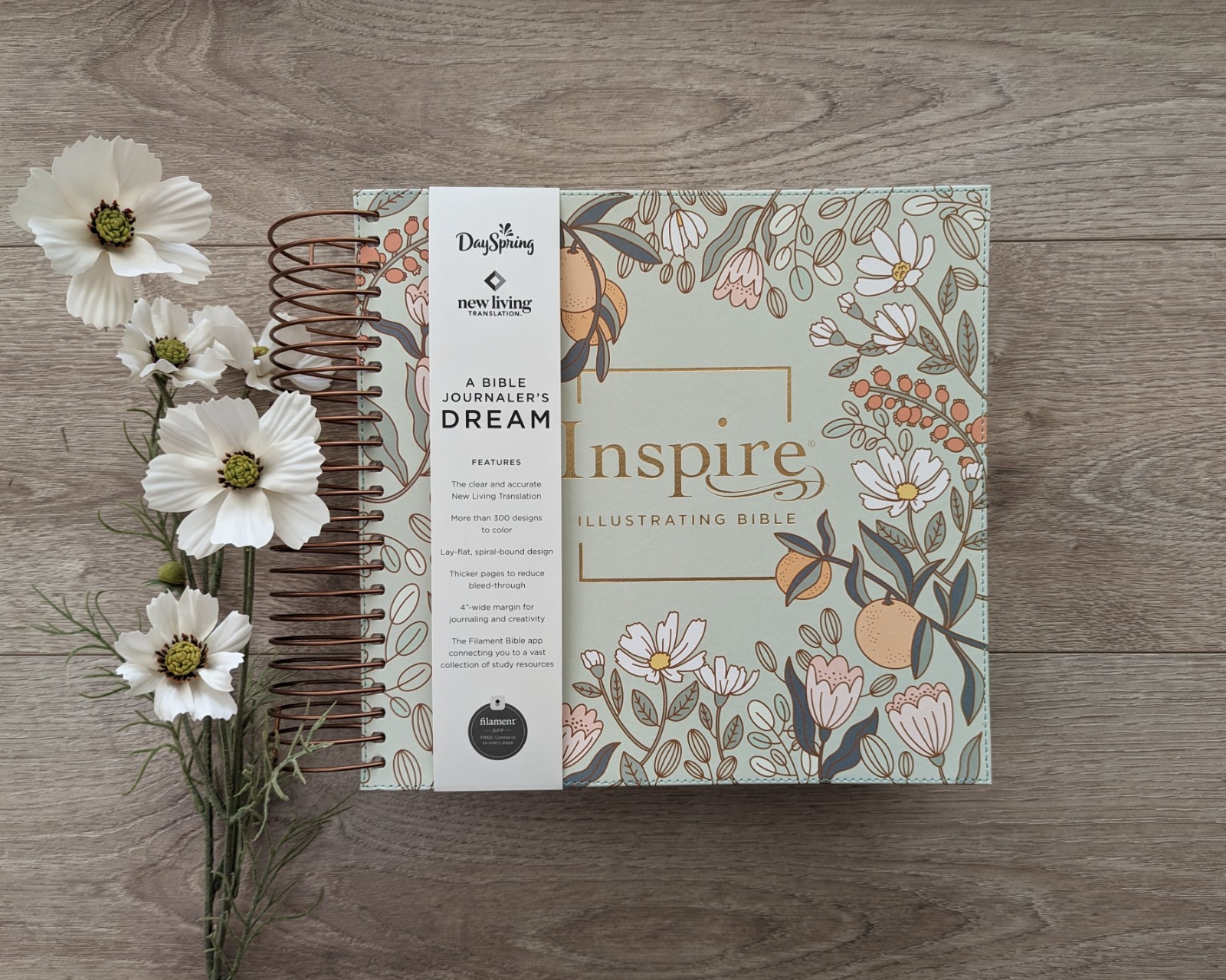 Chronological Life Application Study Bible, 2nd edition
The Chronological Life Application Study Bible, 2nd edition has been updated with new insights and notes to give you a greater understanding of the ancient context of the Bible as you explore how its truths apply to your life today! The chronological arrangement of the Bible text lets you read about the biblical events in the order they actually occurred. Insights from the Bible's ancient cultural context—including new material from Jewish scholars—opens the door for a greater understanding of the world of the Bible. Life Application notes help you to see how ancient truths apply to your life today. Combining elements from the bestselling Life Application Study Bible and a more traditional study Bible, this beautiful, full-color Bible opens doors for deeper understanding and life transformation. See all the options.
The One Year Pray for the Family Bible
Created in partnership with Focus on the Family, The One Year Pray for the Family Bible invites us to deepen our relationships with God and the families he has given us. Daily prayer prompts focus on some of the most pressing issues facing families today. Each day's Scripture reading helps us discover answers and guidance in God's Word. Read through the entire Bible in a year while spending focused time praying for your family and the broader family of God. Start the new year in God's Word and on your knees.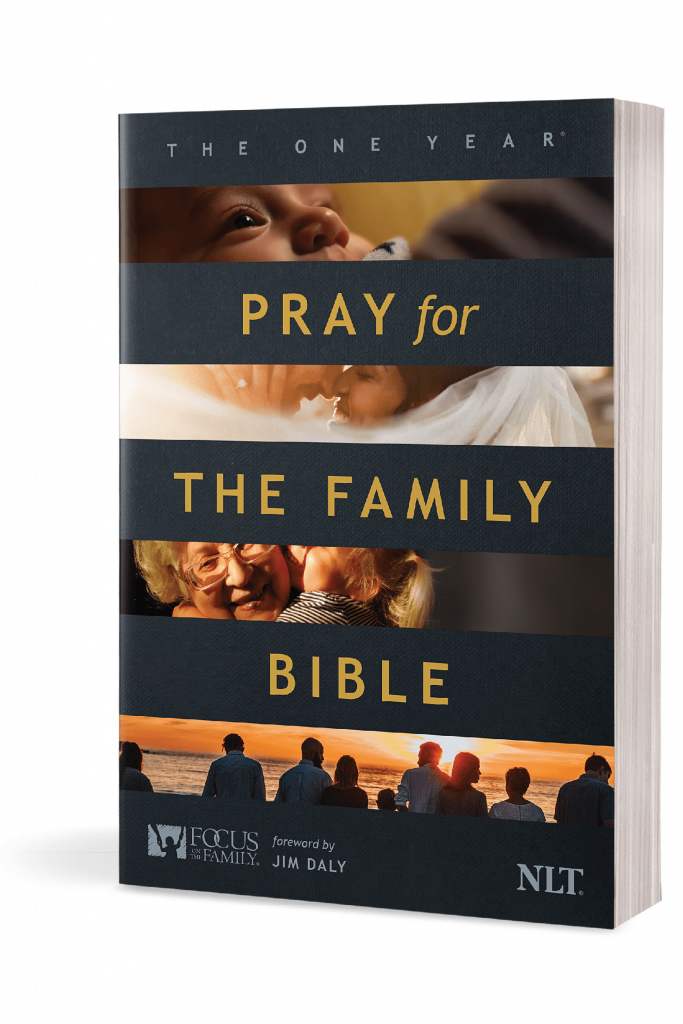 Santa Biblia NTV, letra súper gigante
This fall we will see the addition of two beautiful new covers to the text Bible line in our Spanish translation, the NTV. These Bibles will have a super-giant, 14-point font size and will be available in a dark brown cover and a beige cover with flowers and a bird pattern.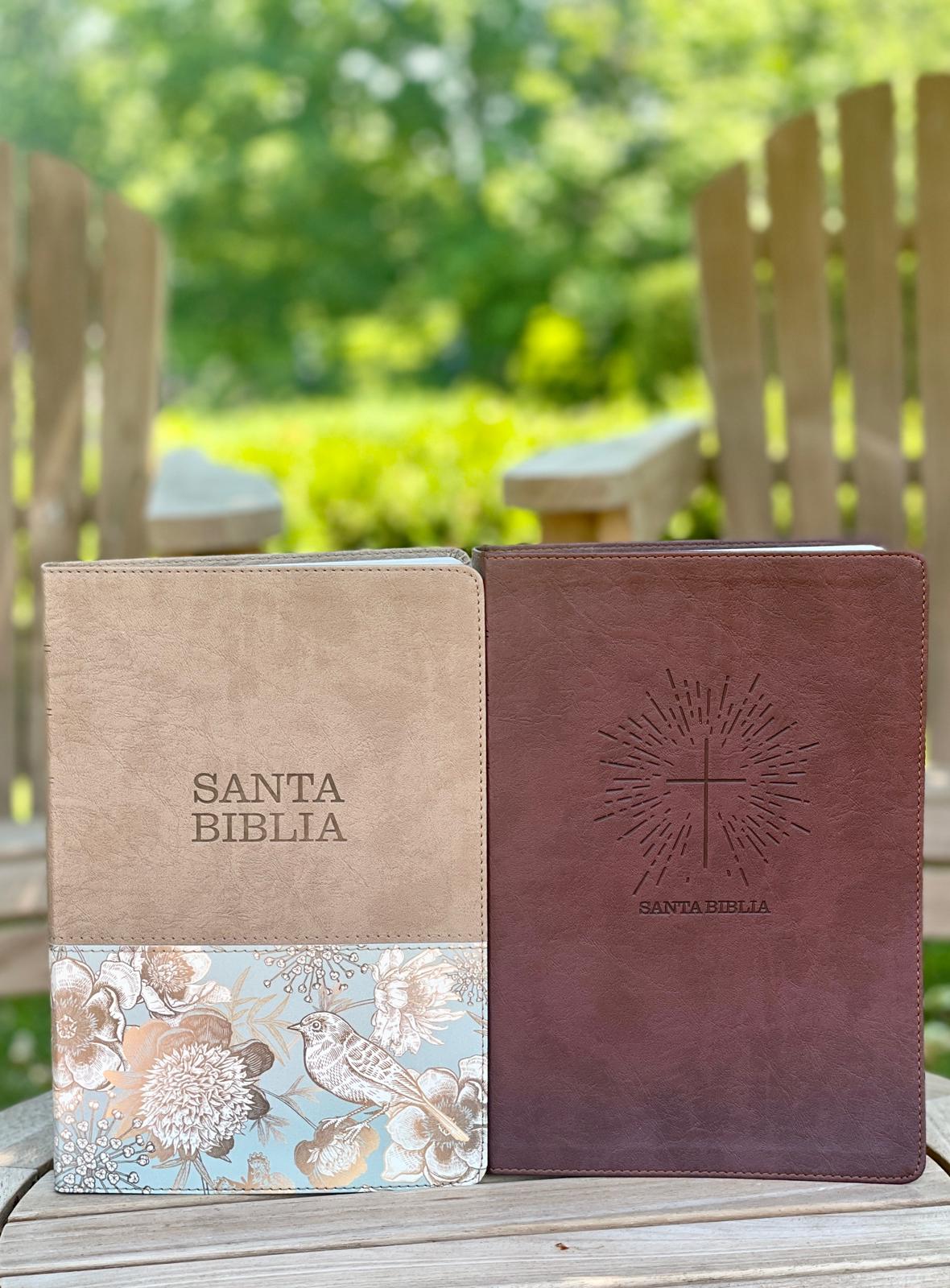 New Additions to the Filament Bible Collection
The Filament Bible Collection continues to grow with new formats and covers releasing this fall.
The much-requested Thinline Center-Column Reference Bible is now filament-enabled. These Bibles include center-column cross-references on the Bible text pages as well as the Tyndale Hebrew and Greek word-study system that provides helpful insights into the meaning of the original languages. In addition, they have short book introductions and a concordance. They will be available in brown leatherlike, brown genuine leather, black genuine leather, and teal leatherlike covers.
The Filament Compact Giant Print line is expanding to include two new zipper covers. Inside the grey woven cross zipper cover and magnolia sage green cover will be text from the New Living Translation in 10-point font with access to the Filament Bible app by scanning the page number.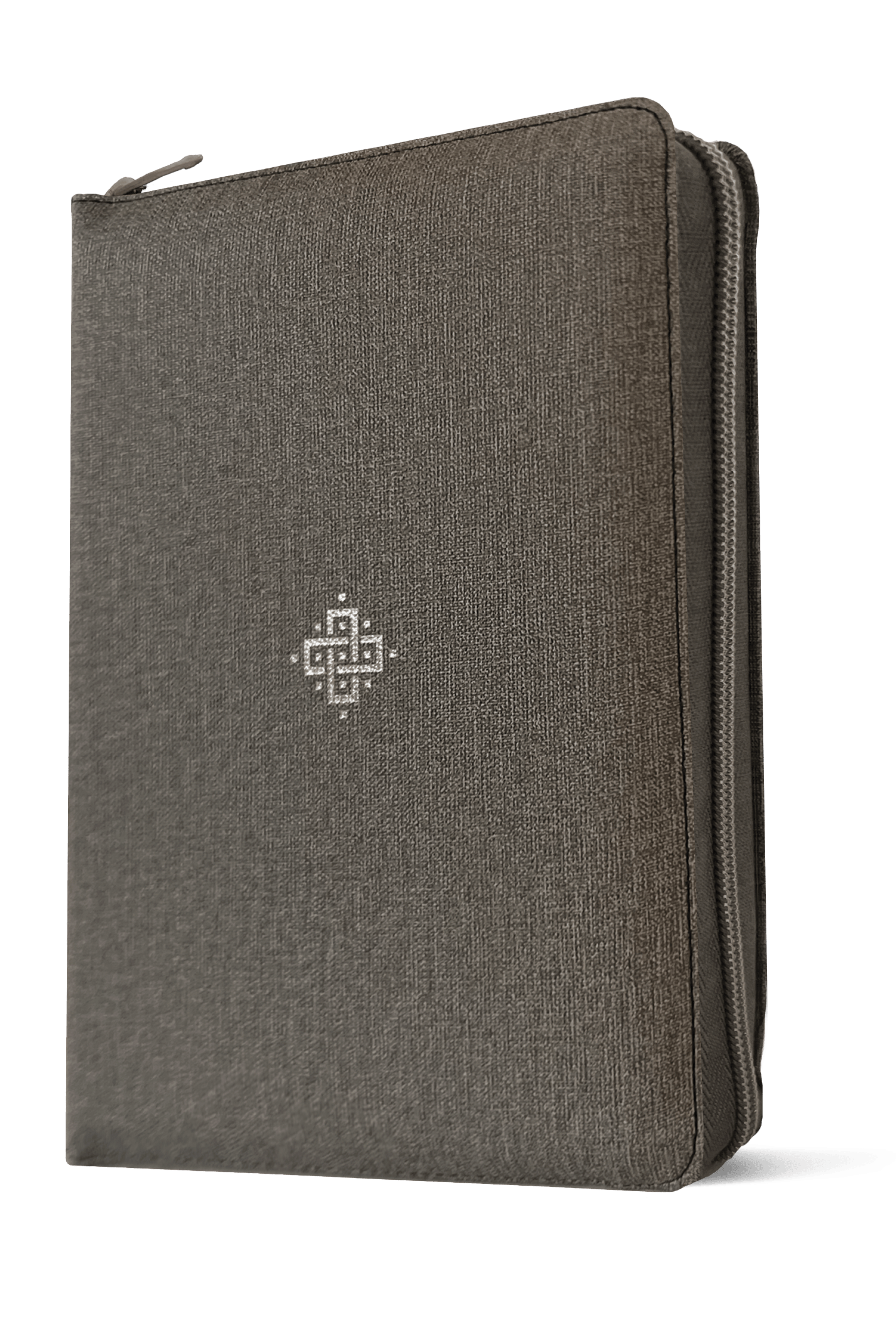 There is also a new cover releasing in the NLT Filament wide-margin line. This single-column Bible with 2.25″ wide margins will be available in a LeatherLike cover with a cream base and dusty rose floral accents and spine.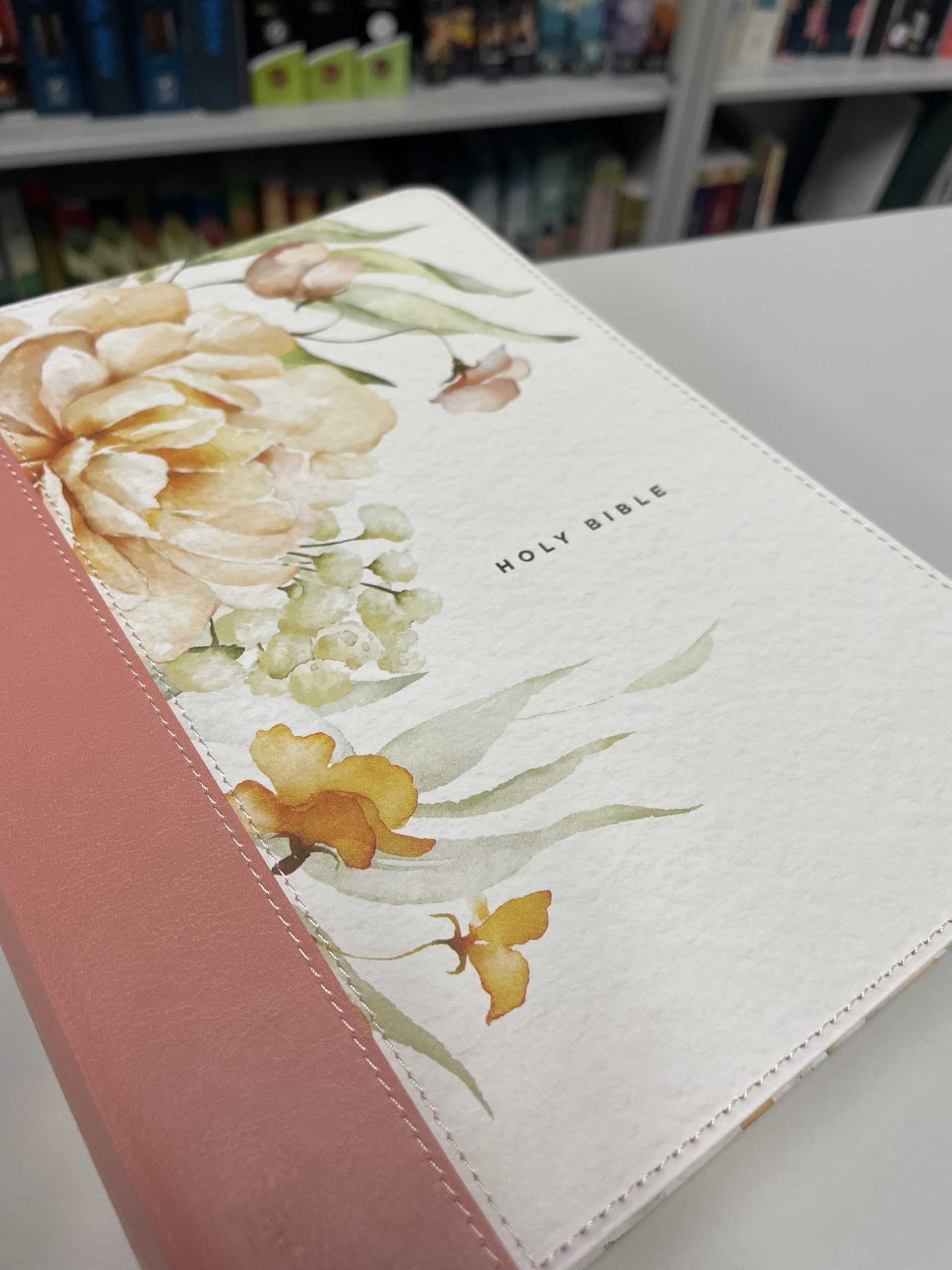 THRIVE Bible
A gorgeous brown cover will be added to the THRIVE Devotional Bible for Women line. The amazing content inside, including 365 daily devotionals that help women discover how treasured they are by God, will remain the same.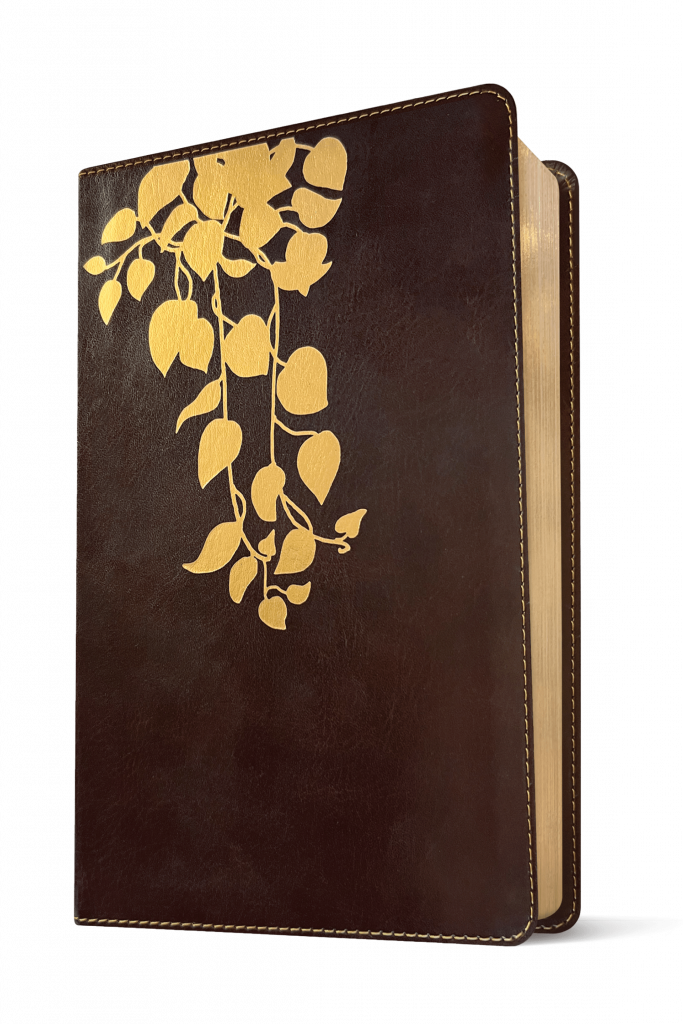 Bible Portions and Resources
The One Year New Testament, Illustrated Edition
Two softcover illustrated editions of The One Year New Testament have daily readings in the New Living Translation that take you through all the books of the New Testament in a year. Each page has full-color illustrations, creating a visually rich reading experience, and Scripture text in an easy-to-read 9.5-point font. These will be available in a floral theme and lakeside haven.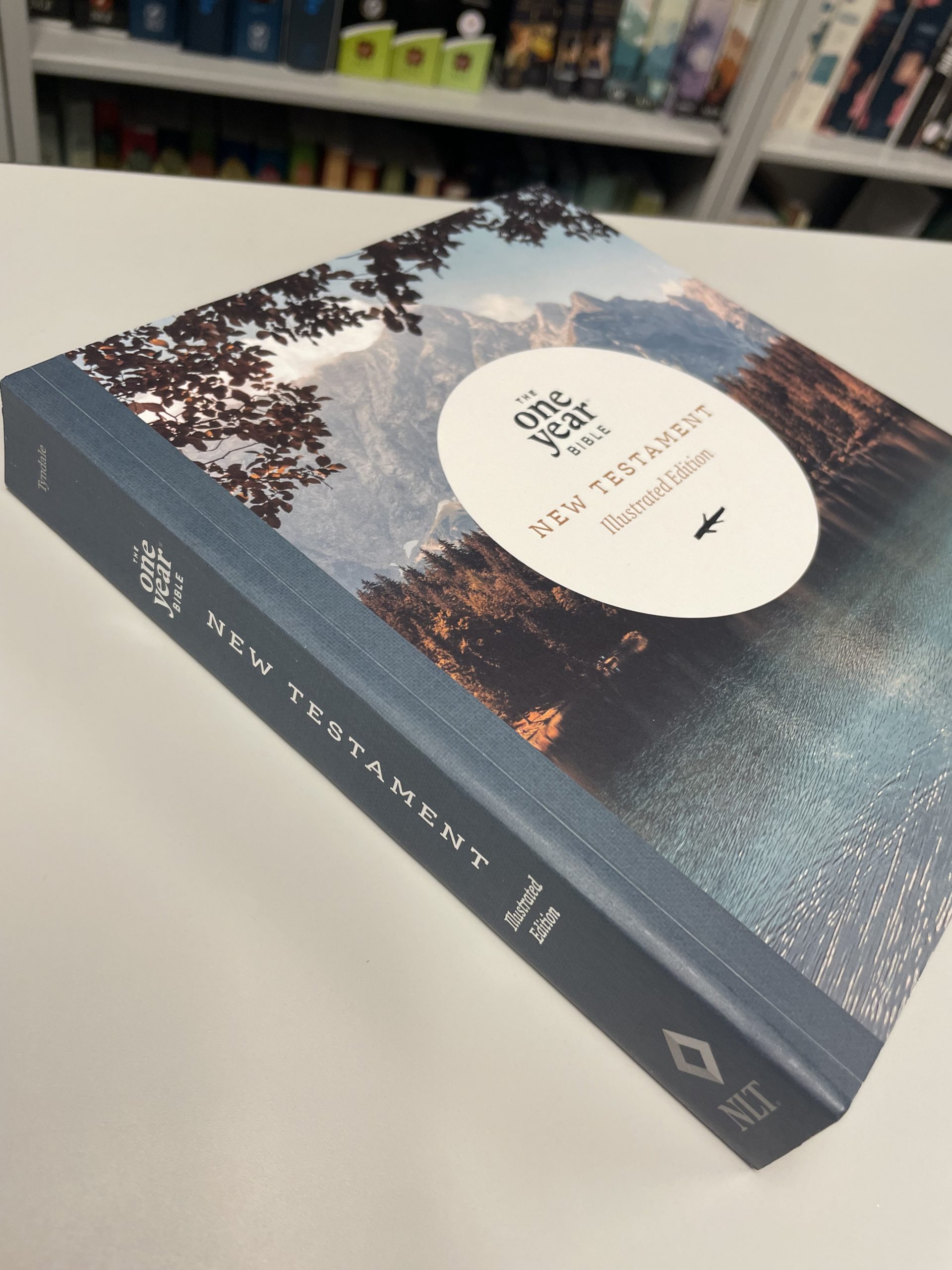 Inspire: Exodus
Inspire: Exodus is the latest in the Inspire Bible portions line. These include all the cherished features from the bestselling Inspire Bible displayed beautifully in a coloring-book style, square-trimmed edition, featuring high-quality, uncoated art paper that works well with all art supplies, including markers.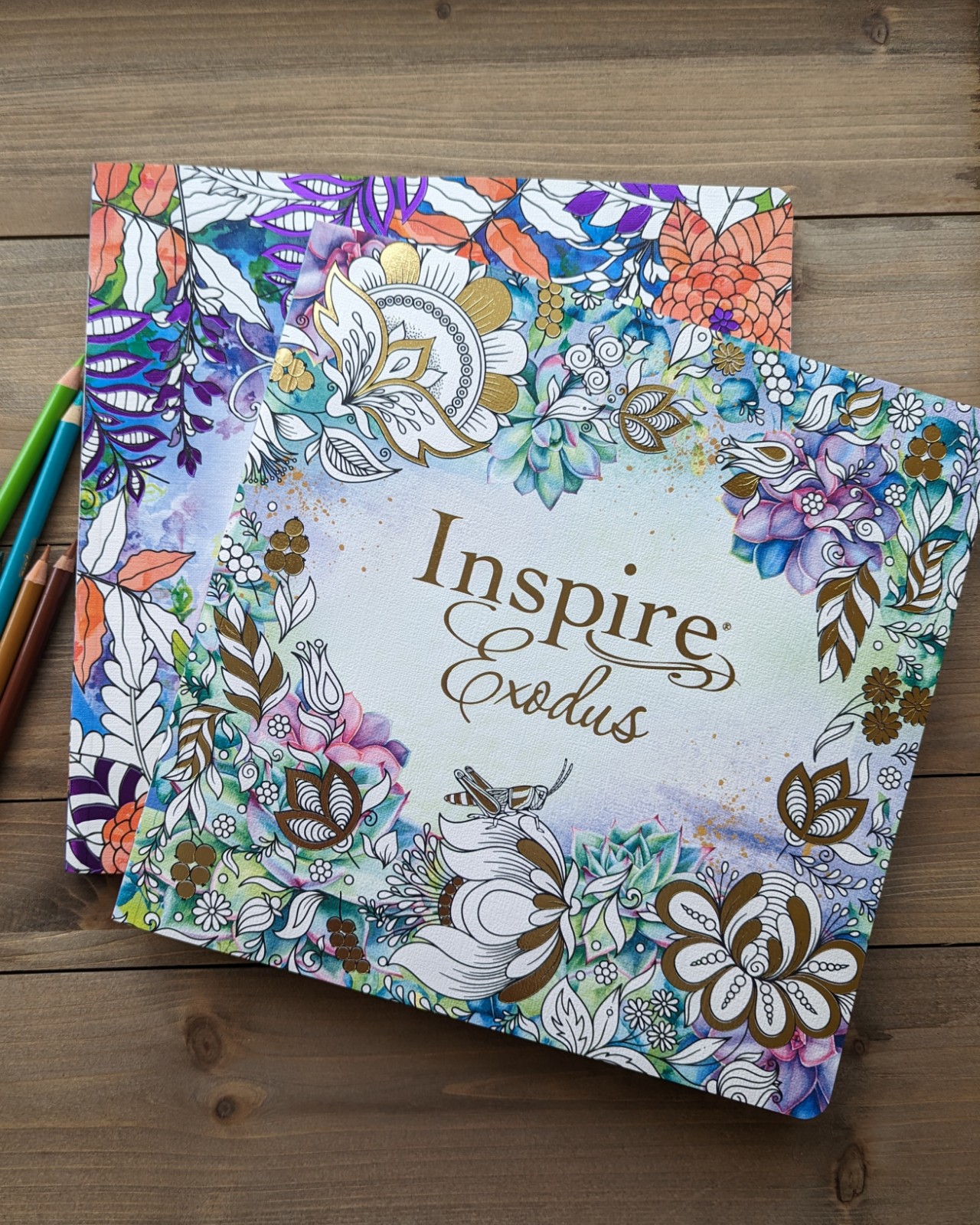 Rose Deluxe Timelines
Rose Deluxe Timelines is the ultimate resource for Bible and Christian history. With thousands of key dates, people, and events, each timeline is uniquely designed and features plenty of photos and illustrations to enhance learning. Timelines range from quick overviews, offering the big picture of Bible and church history, to large, detailed timelines that fold out up to 32 inches! An amazing resource for Sunday school, church studies, homeschool, and personal learning. Reproduce up to 300 copies for your students.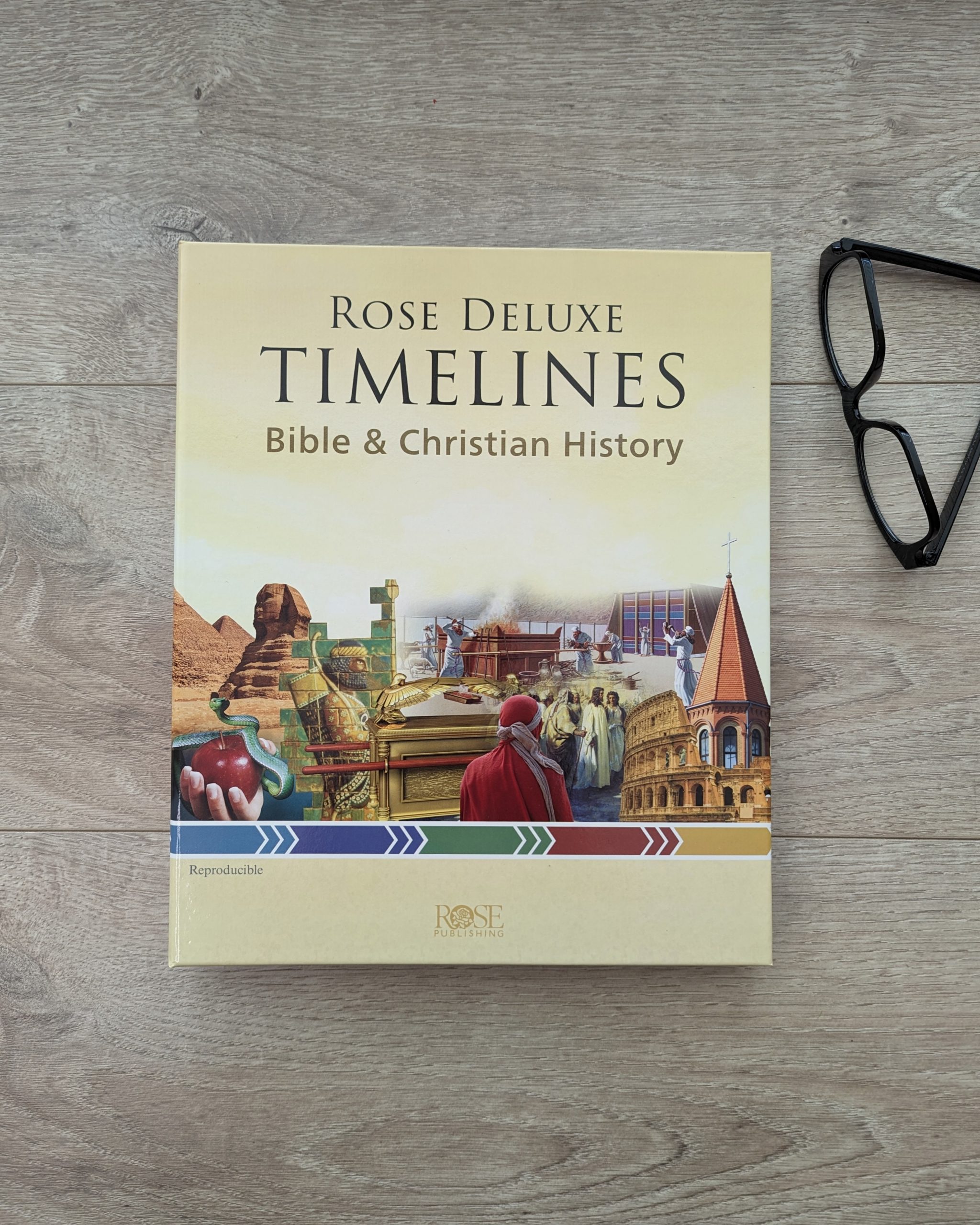 Rose Visual Bible Study: Psalms
Psalms is the most recent release in the Rose Visual Bible Studies series. In this six-session study, explore how the psalms are worship-prayer songs lifted to God. Whether chanted in a synagogue, sung from a hymnal, or read from being projected on walls, the psalms have given us the content of our prayers and defined both our worship and faith for generations. By studying, praying, and living the psalms, our lives become an enduring song of praise to the Lord, like strong, fruitful trees that thrive through every season.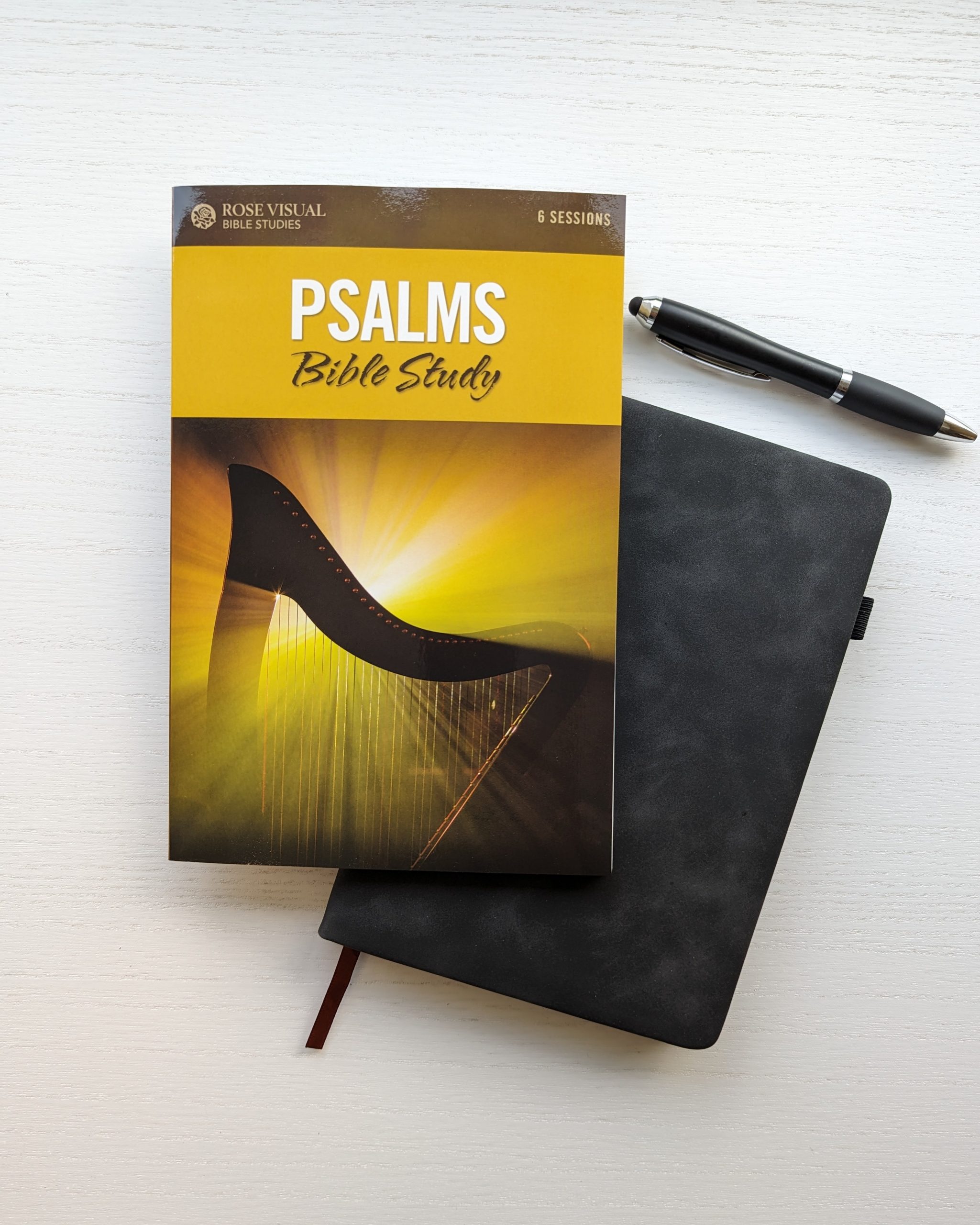 Formation of the Bible: The Story of the Church's Canon, second edition
An updated and expanded edition of Formation of the Bible: The Story of the Church's Canon releases this fall. It is a succinct but detailed account of how the books of the Christian Bible were chosen. This second edition includes charts with more precise dating, interactions with recent scholarship that elucidate the historical context of the relevant ancient literature, a new chapter on ancient pseudepigrapha in Judaism and early Christianity, and a bibliography bolstered by the addition of new and helpful resources for further study of canon formation.