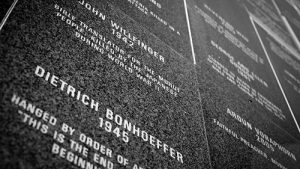 Brothers and sisters in Christ around the world are losing their livelihoods, families, homes, even their own lives because of their faith. It can be overwhelming to hear their stories. We might think, What can I do? When field leaders from The Voice of the Martyrs (VOM) meet with persecuted Christians to bless and encourage them, they also inquire about unmet needs. Often, the first request of the persecuted is "Pray for us!" For many of them, the greatest gift they can receive is knowing they are being covered in prayer by their worldwide Christian family. That is something we can do, and The One Year Pray for the Persecuted Bible can help guide us.
Each day begins with a prayer prompt that was written by a VOM team member. The prayer prompts cover a wide range of needs facing persecuted Christians today. Those needs may include basic physical provisions like food, shelter, or medical help after being attacked because of their faith; Bibles for Christians in nations where owning one could mean incarceration or death; and even transportation for front-line workers advancing God's Kingdom on some of the world's most dangerous mission fields.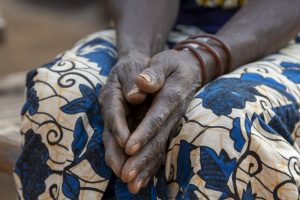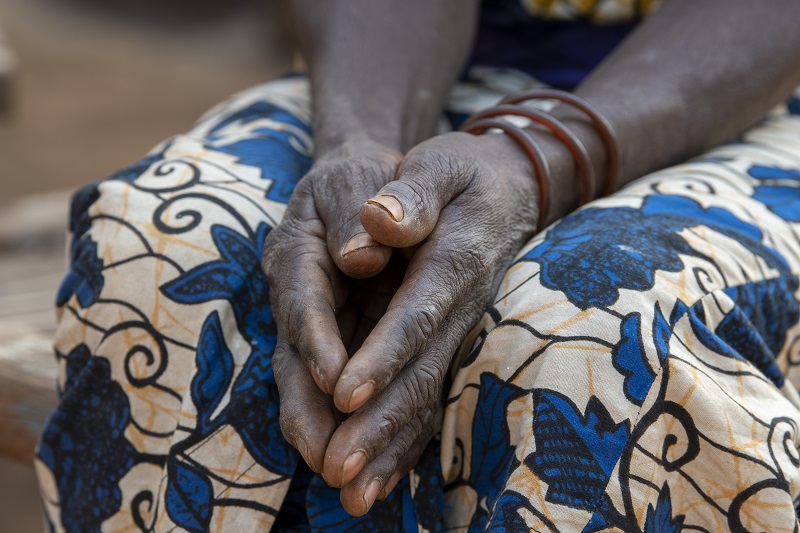 And then there are the intangible but equally critical spiritual needs: courage for Christians to share the gospel with family members even though they could be disowned for doing so, strength for Christians who are imprisoned for their faith and don't know if they will see their loved ones again, and wisdom for front-line workers seeking ways to get Bibles to Christians who are surrounded by people who are opposed to the gospel.
Following each prayer prompt is a daily reading from the New Living Translation that includes a portion from the Old Testament, the New Testament, Psalms, and Proverbs. In one year, you will read through the entire Bible while spending focused time praying for persecuted Christians around the world.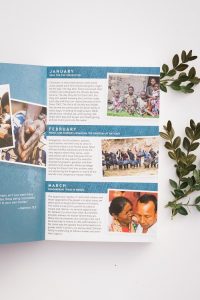 This Bible also includes six featured, full-color stories of people who boldly witness for Christ amid great danger. A fold-out map will help you visualize where our brothers and sisters are being persecuted for their faith and learn more about the locations where sharing the gospel is restricted or hostile.
Each month has a different prayer focus, such as front-line workers and praying for people in prison. A short description with more detail about the specific prayer theme for each month is also included in the Bible.
But it isn't just about committing individual time to reading and prayer. It's about coming together as the family of Christ to embrace those who are suffering. Would your church community dedicate a month or one Sunday a month to learning about and praying for our persecuted brothers and sisters? Could you carve out a time in each service to pray for a specific country, maybe even a specific situation? What a beautiful gift we can give to our persecuted brothers and sisters—to know we are consistently covering them in prayer. And what a gift to us that we can learn from their perseverance and commitment to sharing God's Word no matter the cost.
Even though you may never travel to meet your persecuted Christian brothers and sisters in the jungles of Colombia, the Central Highlands of Vietnam, or the desert sands of Algeria, you can fellowship with them through prayer. As you study each daily Scripture reading, remember that the Bible was written by and for persecuted believers. Reading the Bible in this context should spur every believer on to follow Christ more faithfully, both individually and corporately.
When we pray for the persecuted and read their stories of courage, faithfulness, and obedience, we are united with them. As we allow their stories to inspire us to a deeper commitment to Christ and his Great Commission—no matter the cost and wherever God has placed us—the fellowship becomes mutual.
Will you join us in praying?
Learn more about The One Year Pray for the Persecuted Bible