"Faith shows the reality of what we hope for; it is the evidence of things we cannot see. Through their faith, the people in days of old earned a good reputation. By faith we understand that the entire universe was formed at God's command, that what we now see did not come from anything that can be seen." Hebrews 11:1-3, NLT
Article from the Illustrated Study Bible

Hebrews 11 is one of the most extensive essays on faith in the NT and one of the most loved sections of Scripture, yet misconceptions about faith abound. Some see faith as meaning any form of spirituality ("he is a
person of faith"). Others understand it as a resolute belief that something good is going to happen to them, a ticket to health and wealth. Still others think that faith is a blind leap against known facts. None of these constitutes biblical faith.
Instead, faith involves confident action in response to what God has made known (11:1-3). As seen in the examples listed in ch 11, faith comes into play in a variety of life's circumstances. The results of faith also are various. Some people get rescued, achieve success in life, and get some of what God has promised in their lifetimes.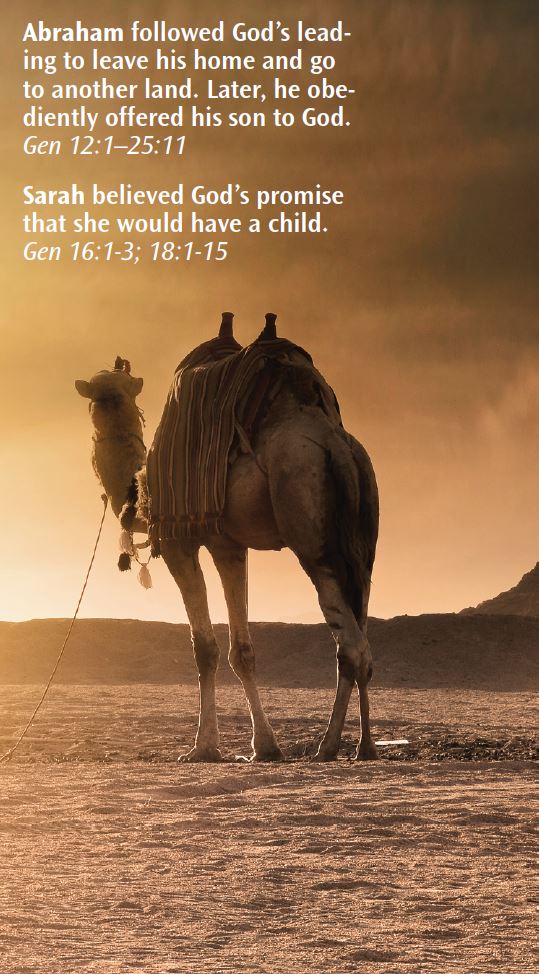 Others get mocked, beaten, tortured, put in prison, and killed. Faith is sometimes rewarded sooner and sometimes later, but people of faith anticipate the rewards because of their confidence in God's character.
What does it mean to live by faith? It means that, in our various circumstances, we live out our belief "that God exists and that he rewards those who sincerely seek him" (11:6). Those who live by faith take confident action based on what God has revealed about his character, seeking to do his will in all things.