We have so many great Bibles and Bible portions releasing this fall! Fall is a great time to start a fresh Bible reading routine, and these Bibles offer so many different ways to engage with the Bible at your own pace and in your own style. We're also giving you a first look at an exciting new release coming in early 2023.
The One Year Chronological Study Bible tells God's story as you'd expect a story to be told: from beginning to end. From Creation to eternity. In the order the action took place. The engaging text of the New Living Translation is broken into 365 daily readings. Each reading includes a daily introduction and concludes with reflective discovery questions. Its easy-to-follow, 14-era format will guide you through the expansive timeline of the Bible, show you the unfolding of God's work among His people, and help you discover your place in God's grand story. Purchase here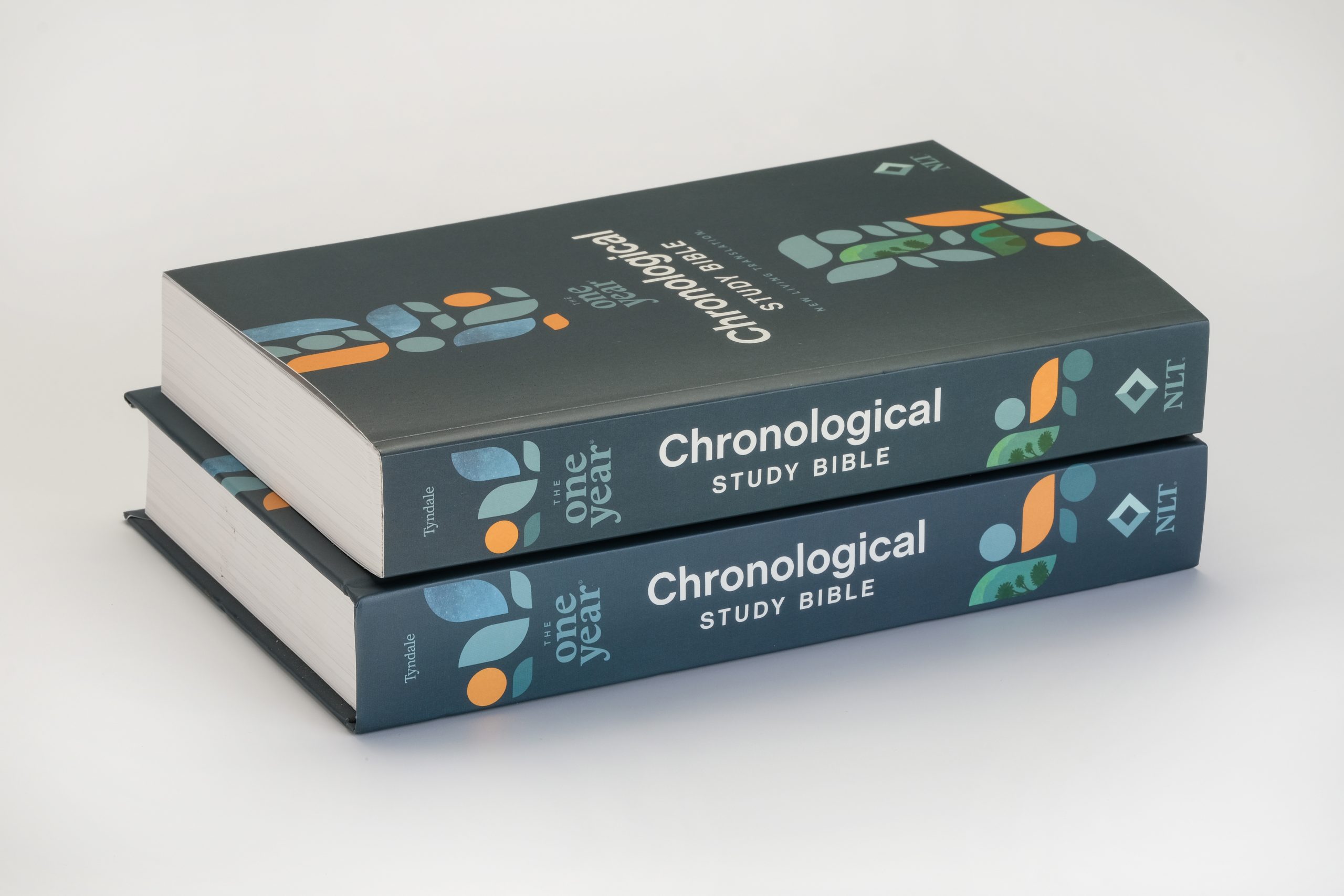 The One Year Bible for Men was created by the same team who brought you the #1–selling Bible for men, the Every Man's Bible. Each day's reading includes a passage from the Old Testament, the New Testament, Psalms, and Proverbs, as well as a short devotional connecting Scripture to men's lives. Preorder here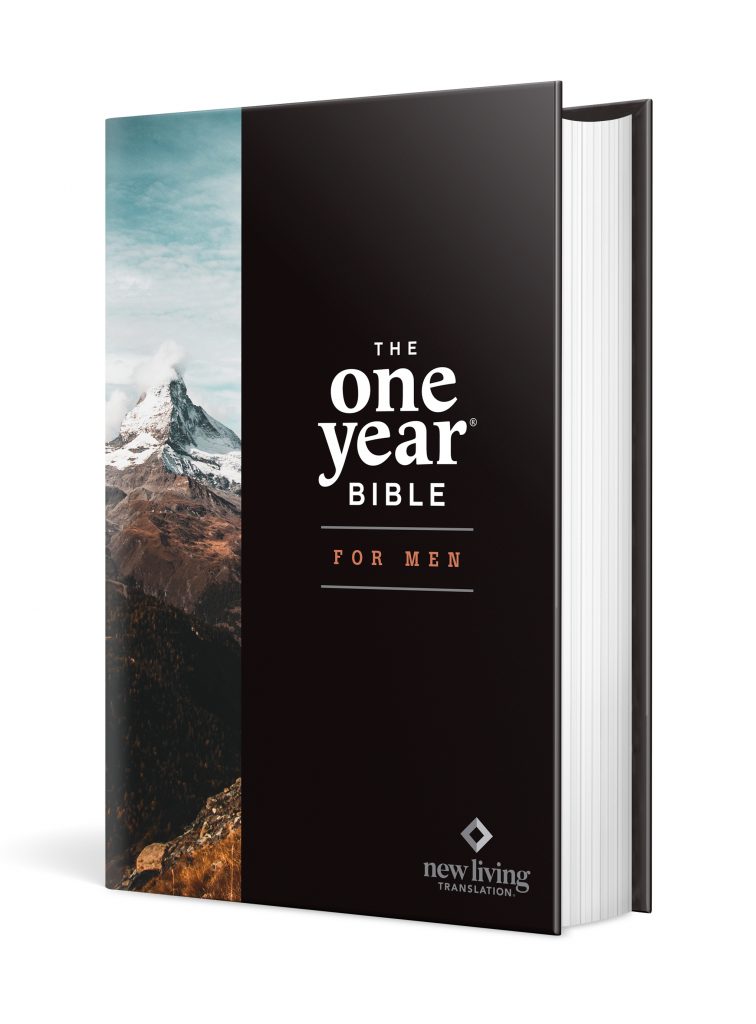 The One Year Bible for Women brings God's Word into real-life issues women face. Combining the beloved One Year Bible reading plan with short devotionals, this Bible allows Scripture to speak right into the lives of women. Preorder here
Filament Journals are the newest addition to the Filament Bible Collection. Consisting of a single book or a small grouping of books from the New Testament, they are small but mighty! Pages alternate between a page of single-column Bible text and an open page for note-taking, journaling, asking questions, writing prayers, and more. Scan the icon at the top of the page to open the Filament Bible app, providing you with study notes, devotionals, videos, maps, and other resources curated for the page you are reading and journaling about. Perfect for Bible studies or sermon series. See all the journals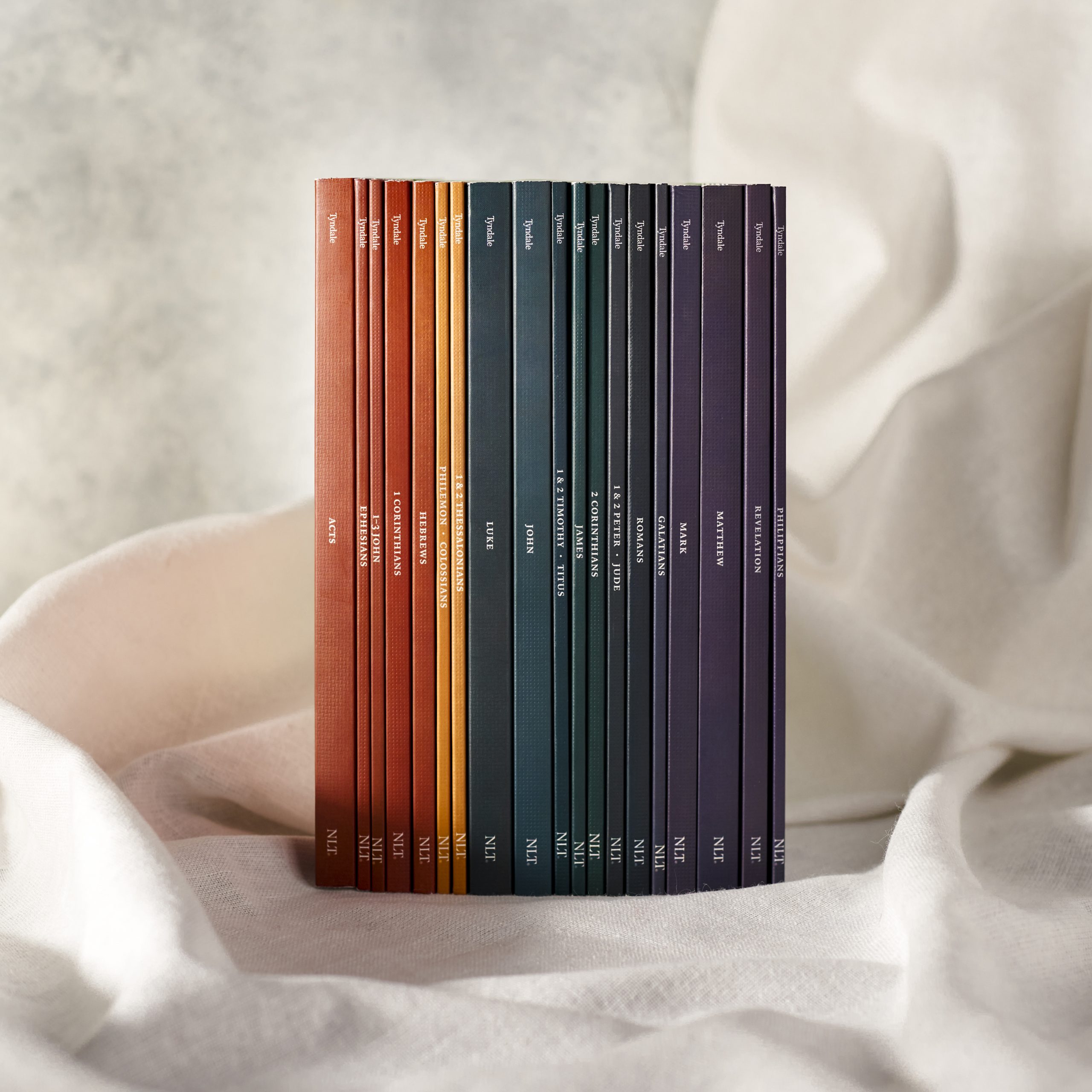 The DaySpring Filament Signature Collection has been created in partnership with our friends at DaySpring. This limited series is available in five Filament formats: Thinline Reference, Thinline Reference Large Print, Personal Size Giant Print, Wide Margin, and Super Giant Print. In addition to the gorgeous covers and the transformative text of the New Living Translation, they include a specially designed reading plan in the front of each Bible. They also offer access to the resources on the Filament Bible app, including 100 exclusive devotionals. See the DaySpring Filament Signature Collection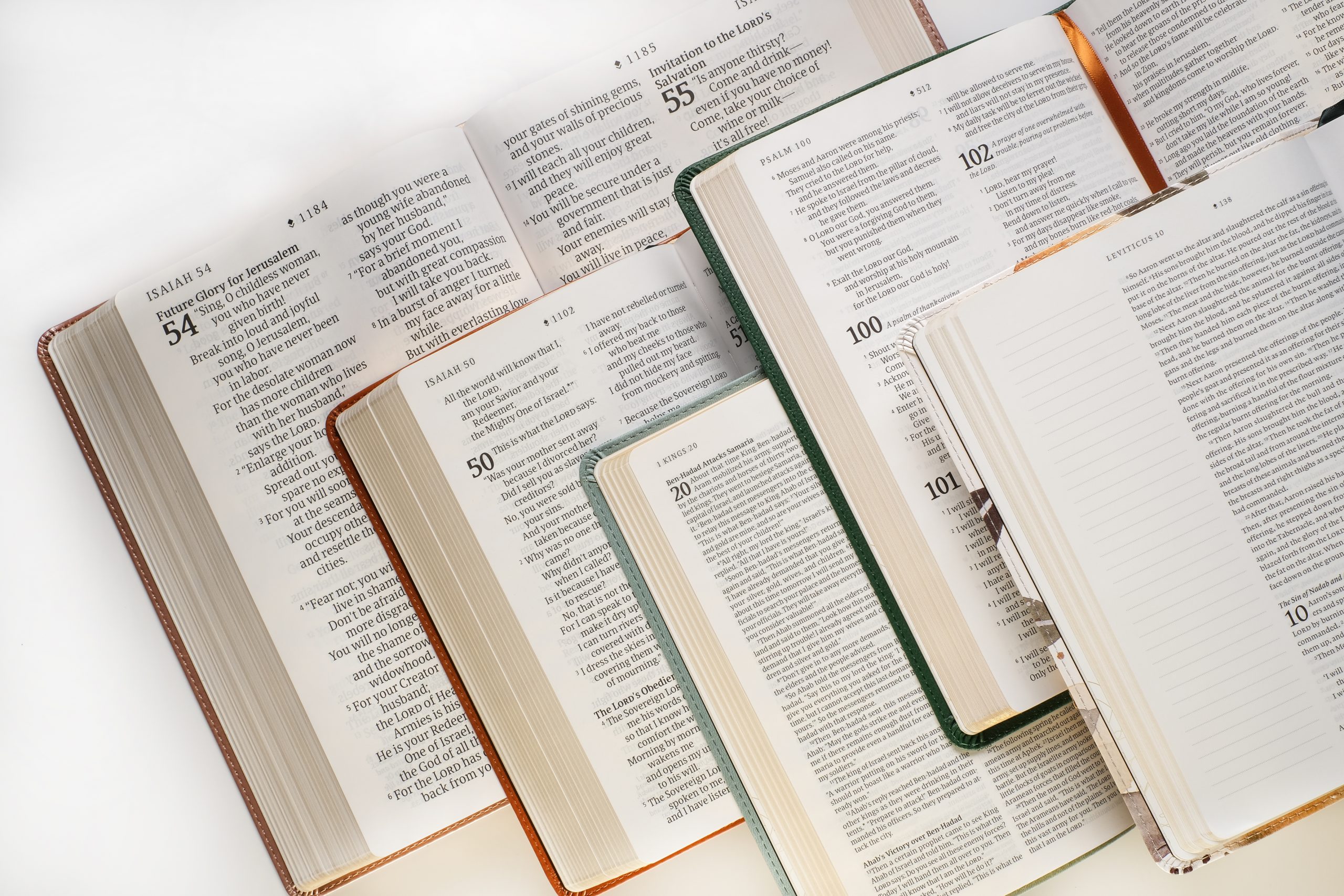 Two new Every Man's Bible covers will be releasing this fall. A green LeatherLike with an east–west grey stripe will be joining the full size line. A basketball brown with stitching will be added to the Large Print line. This is perfect for the sports fan in your life, as the texture makes holding this Bible feel just like holding a basketball. Designed to help every man develop a fuller, richer relationship with Jesus by understanding what the Scriptures have to say about the challenges men face, Every Man's Bible is the bestselling men's study Bible. See all the Every Man's Bibles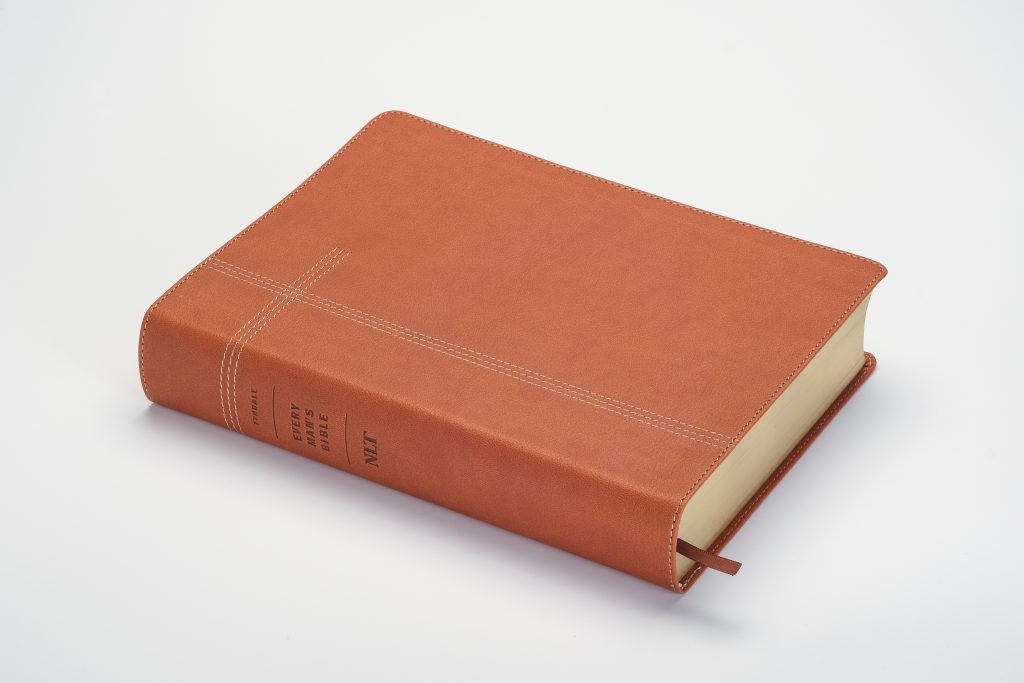 Inspire Worship is not a Bible—it's a creative music- and art-themed devotional book designed to complement the bestselling Inspire Bible. Let this beautifully designed collection, which features 125 line-art illustrations, strengthen your faith as you meditate on 100 devotionals inspired by the world's most celebrated songs of the Christian faith. Preorder here
Inspire: 1 Timothy—Revelation is the final Inspire New Testament Scripture portion coloring book. It includes all the cherished features from the Inspire Bible displayed in a square-trimmed edition, featuring high-quality art paper that works well with all art supplies. Readers will enjoy coloring and creative art-journaling through the full books of 1 Timothy, 2 Timothy, Titus, Philemon, Hebrews, James, 1 Peter, 2 Peter, 1 John, 2 John, 3 John, Jude, and Revelation. Each book is displayed beautifully in a single-column, wide-margin, spacious layout. Preorder here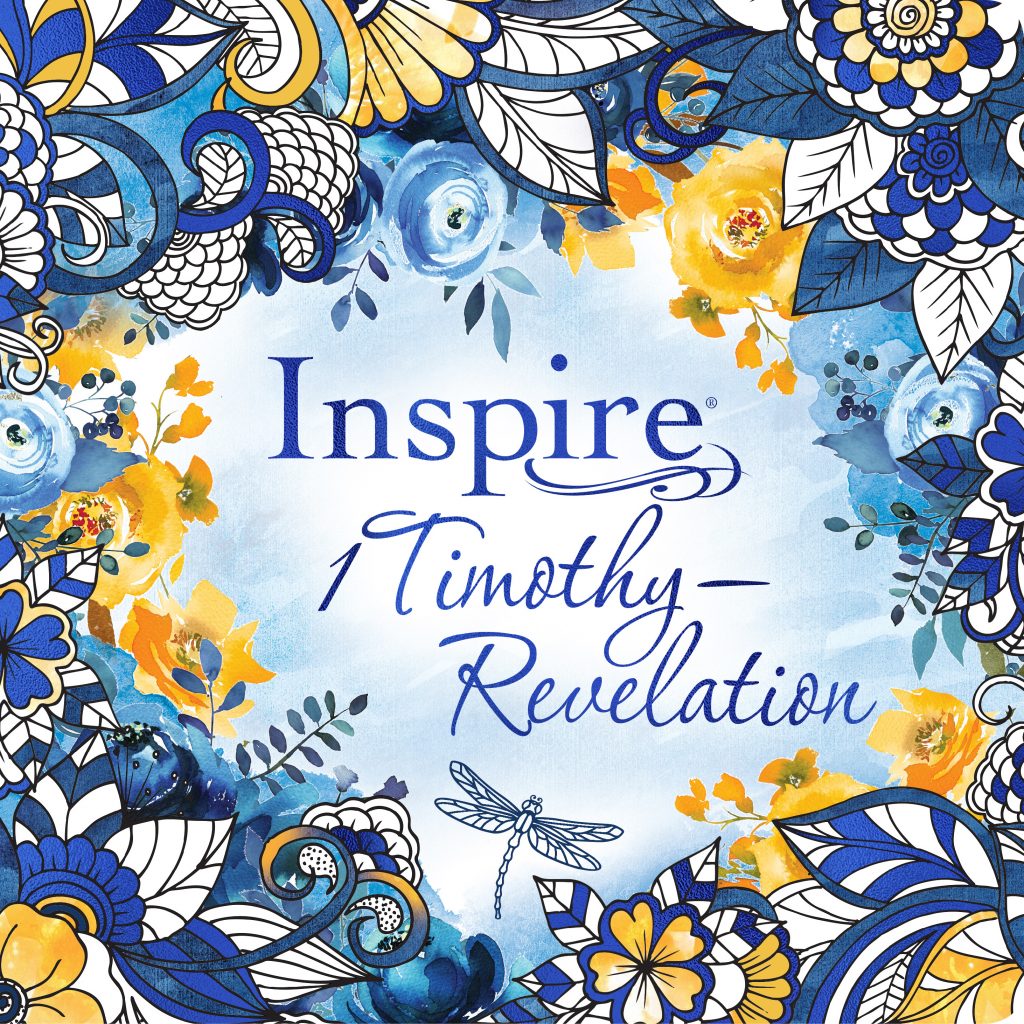 Psalms 42–89: A Christian Union Bible Study is more exegetically focused and academic than most devotionals, yet more accessible and application oriented than a commentary. Each volume in the Christian Union Bible Study series draws from the best biblical scholarship available, presenting it in an accessible and concise format. This series is perfect for people who want to grow in their faith through in-depth studies of Scripture that supplement their regular Bible reading. Preorder here
The NKJV Life Application Study Bible has just been released in the third edition. It has been thoroughly updated and expanded, offering even more relevant insights for applying God's Word to everyday life in today's world. With a fresh, two-color interior design and meaningfully updated study notes and features, this Bible will help you understand God's Word better than ever. Preorder here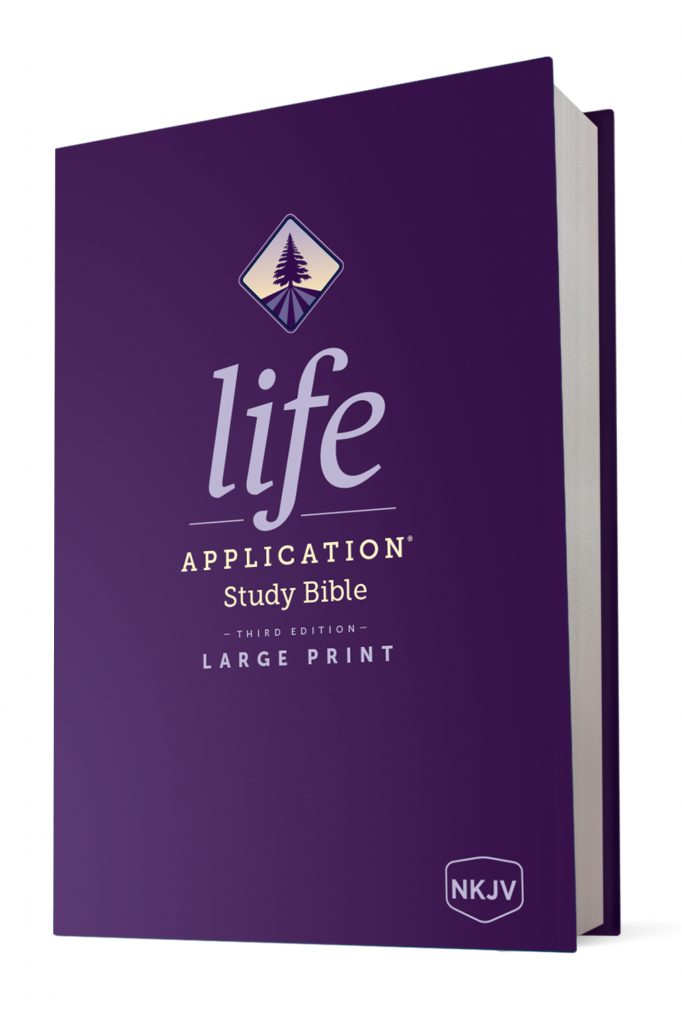 Our Spanish sister translation, Nueva Traducción Viviente (NTV), has some great Bibles releasing this fall as well.
The Edición zíper letra grande con referencias [Large Print Zipper Edition with References] includes book introductions, extensive center-column cross-references, the NTV word-study system with a dictionary and index of Hebrew and Greek terms, a concordance, and three full-color maps. This large-print edition shows the words of Christ in red and includes a presentation page as well as a zipper closure all the way around the cover. Purchase here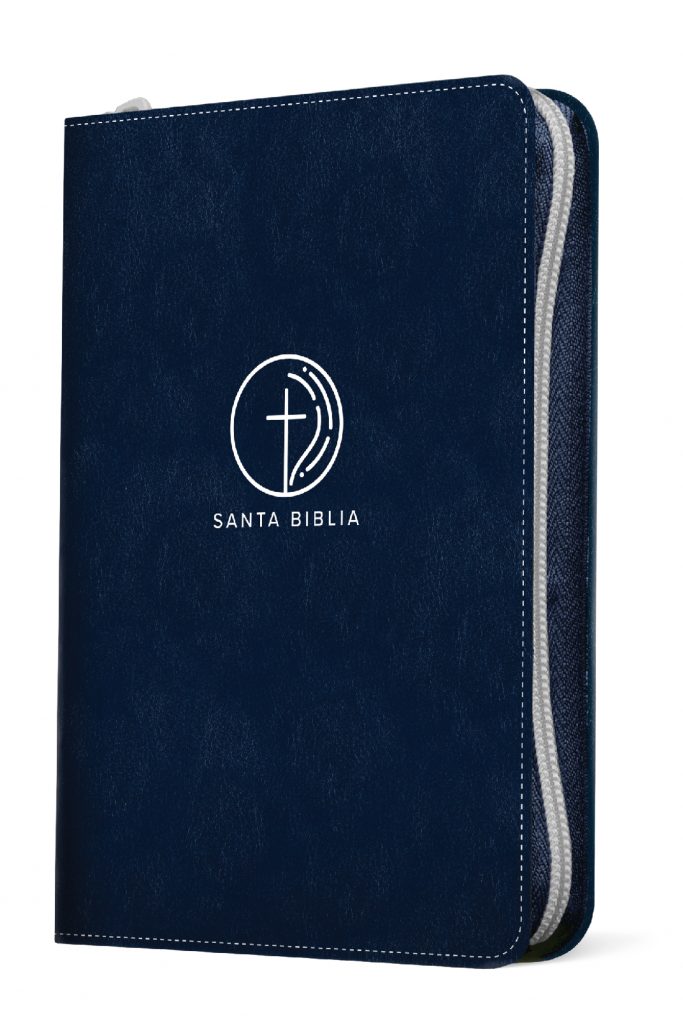 The NTV Edición de referencia ultrafina, letra grande [Slimline Reference Edition, Large Print] has been a very popular Bible for many years. It offers a comfortable reading experience for those who prefer large print. Deluxe features include book introductions, a center-column cross-reference and word-study system with a dictionary and index of Hebrew and Greek terms, a concordance, full-color maps, the words of Christ in red, a ribbon marker, gilded page edges, and a presentation page. Purchase here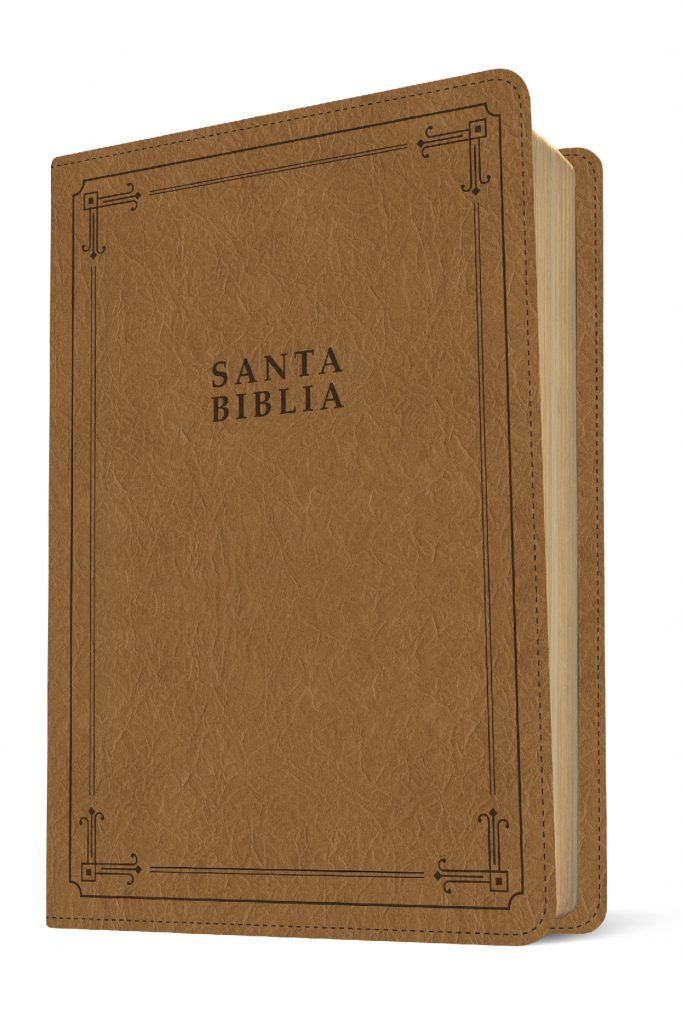 Biblia Inspira is the Spanish version of Inspire Bible, the bestselling coloring Bible in English. Developed completely new for the Spanish-speaking market, the Biblia Inspira NTV uses the text of the Nueva Traducción Viviente in a single-column, wide-margin journaling Bible with over 400 beautiful line-art illustrations to inspire creativity. Full-page and partial-page Scripture art is interspersed throughout the Bible and can be colored in to make the Bible unique, colorful, and customized. Every page has two-inch-wide margins with either Scripture line-art illustrations or lightly ruled space that can be used to write notes and reflections or to draw and create. Biblia Inspira has high-quality Bible paper with a generous 8.25 font that ensures optimal readability. Purchase here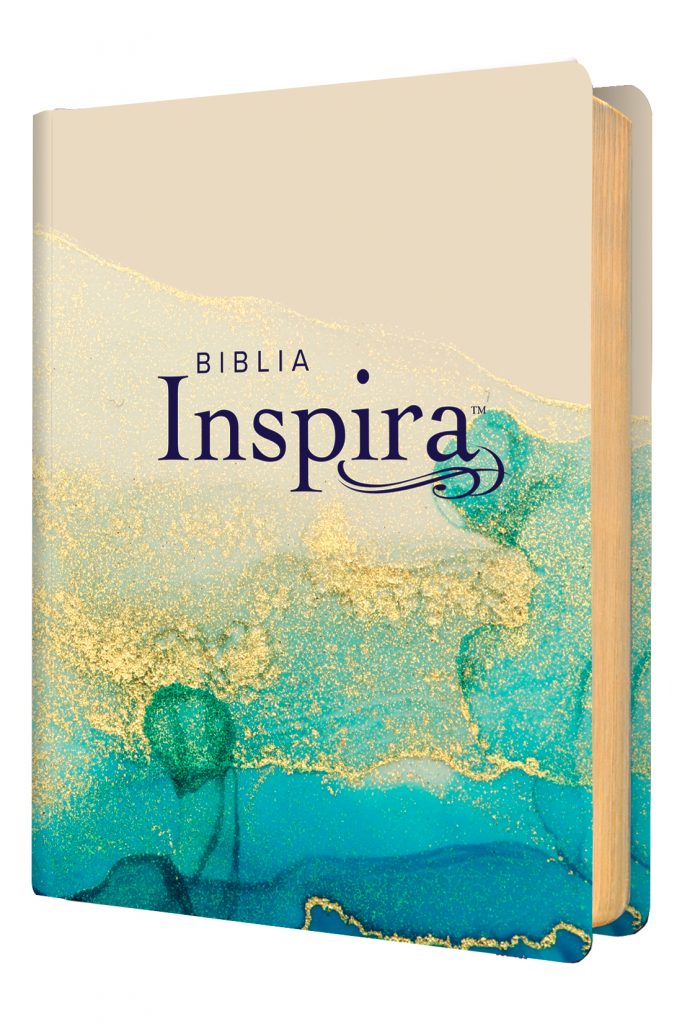 The NTV Edición manual, letra gigante [Handy Size Edition, Giant Print] offers readers the comfort of a Bible with clear, legible, giant print text. This edition is ideal for pulpit readings and convenient for personal reading. Purchase here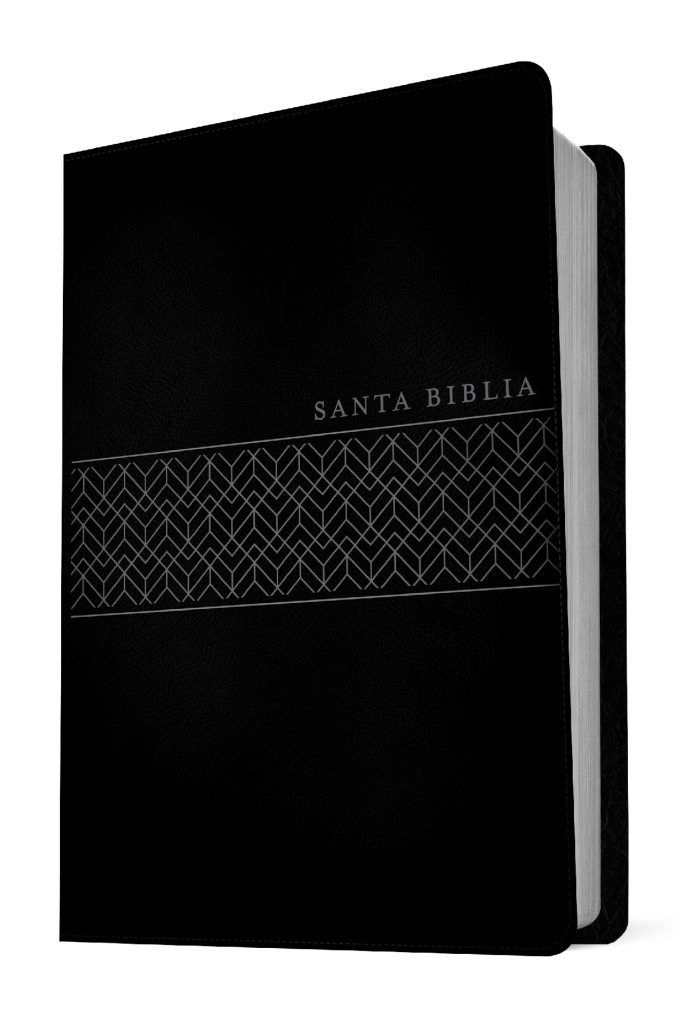 The Santa Biblia, Edición ágape [Holy Bible, Agape Edition] is a beautiful text Bible that includes book introductions and basic Bible helps. This edition is printed on Bible paper with a readable font size. Purchase here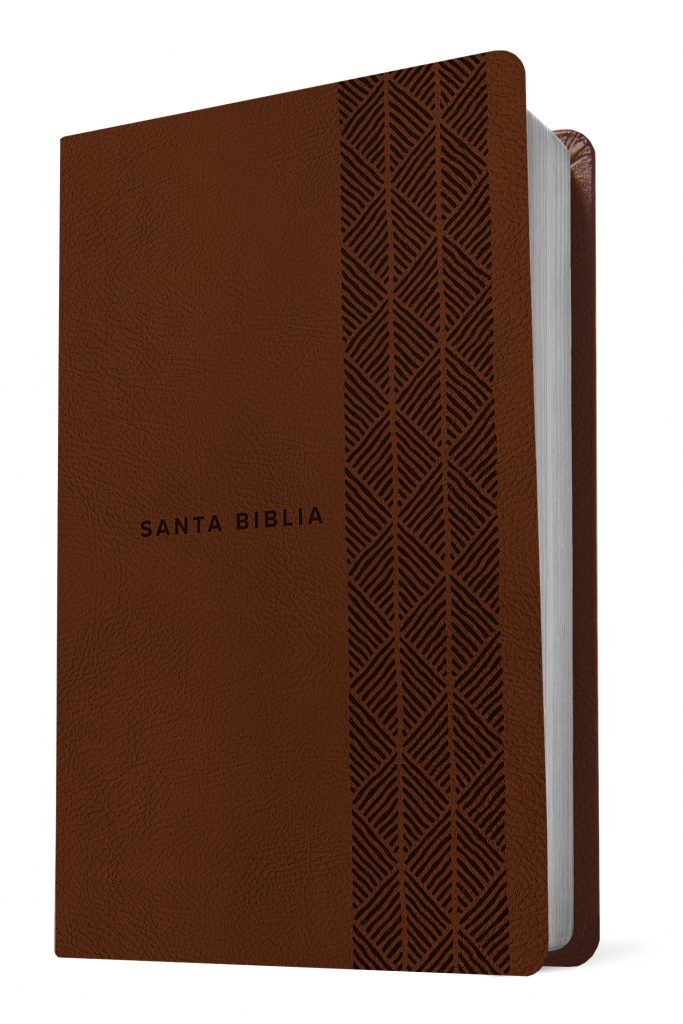 La Biblia en un año [One Year Bible] and Biblia de estudio del diario vivir [Life Application Study Bible] NTV,two of the bestselling NTV Bible brands, have had a recent update. The life-changing content remains the same, but with an updated look and feel. Updated look coming soon!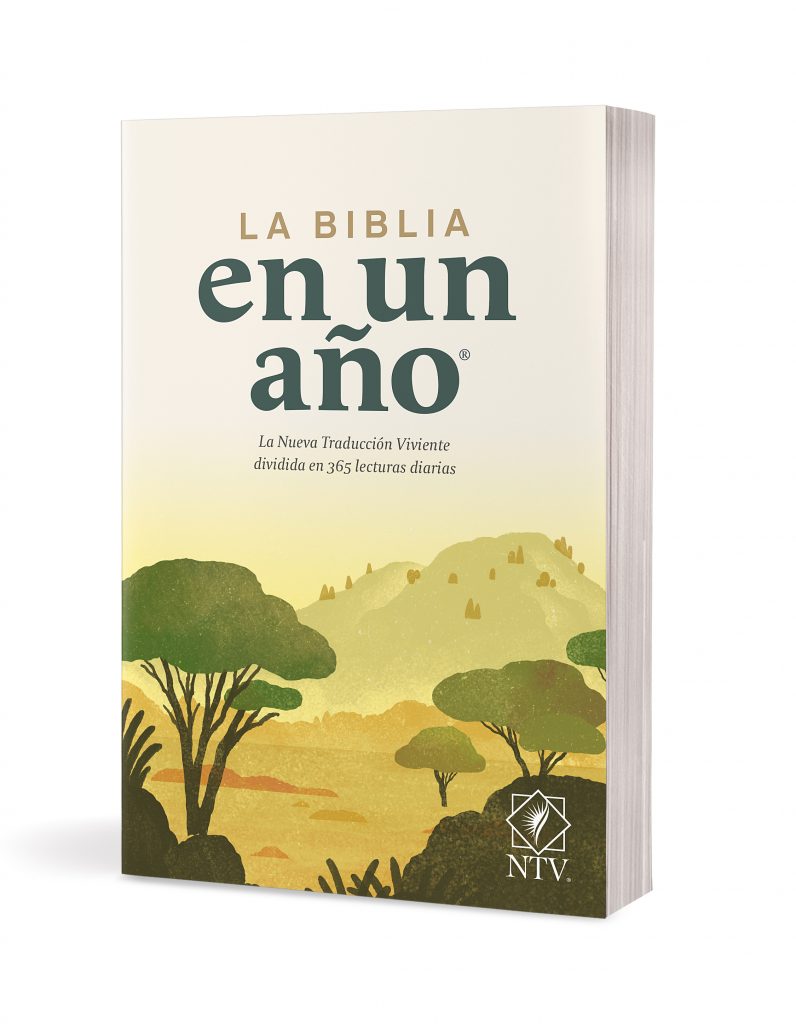 Coming in 2023
We are so excited to announce that we will be releasing the new Student Life Application Study Bible in early 2023! In addition to offering tens of thousands of notes and features, this Bible will have a full-color interior and be Filament enabled. Use your smartphone or tablet to access thousands of resources such as additional notes, inspiring devotionals, informative videos, and more. This Bible will give you access to more than 27,000 notes, 350 maps, infographics, and illustrations—and that's just the beginning! We'll be sharing more soon! Look Inside