We are excited for some great new releases in 2023! We're looking forward to beautiful new covers, the addition of Filament to two of our most beloved Bible brands, and a colorful update to one of our favorite Bibles! Here is a quick list of some of the new items you'll see this winter and spring as well as a sneak peek at an exciting update coming this summer.
Student Life Application Study Bible
We are beyond excited for the release of the full-color Student Life Application Study Bible! In addition to the thousands of notes and study resources in this Bible, readers will have access to the full suite of content in the Filament Bible app just by scanning the page numbers with their phones or tablets. This robust study Bible has an invigorating full-color interior design and will give you access to over 27,000 study resources in the physical Bible and the app. It will be available in softcover, hardcover, charcoal gray LeatherLike, and teal blue LeatherLike.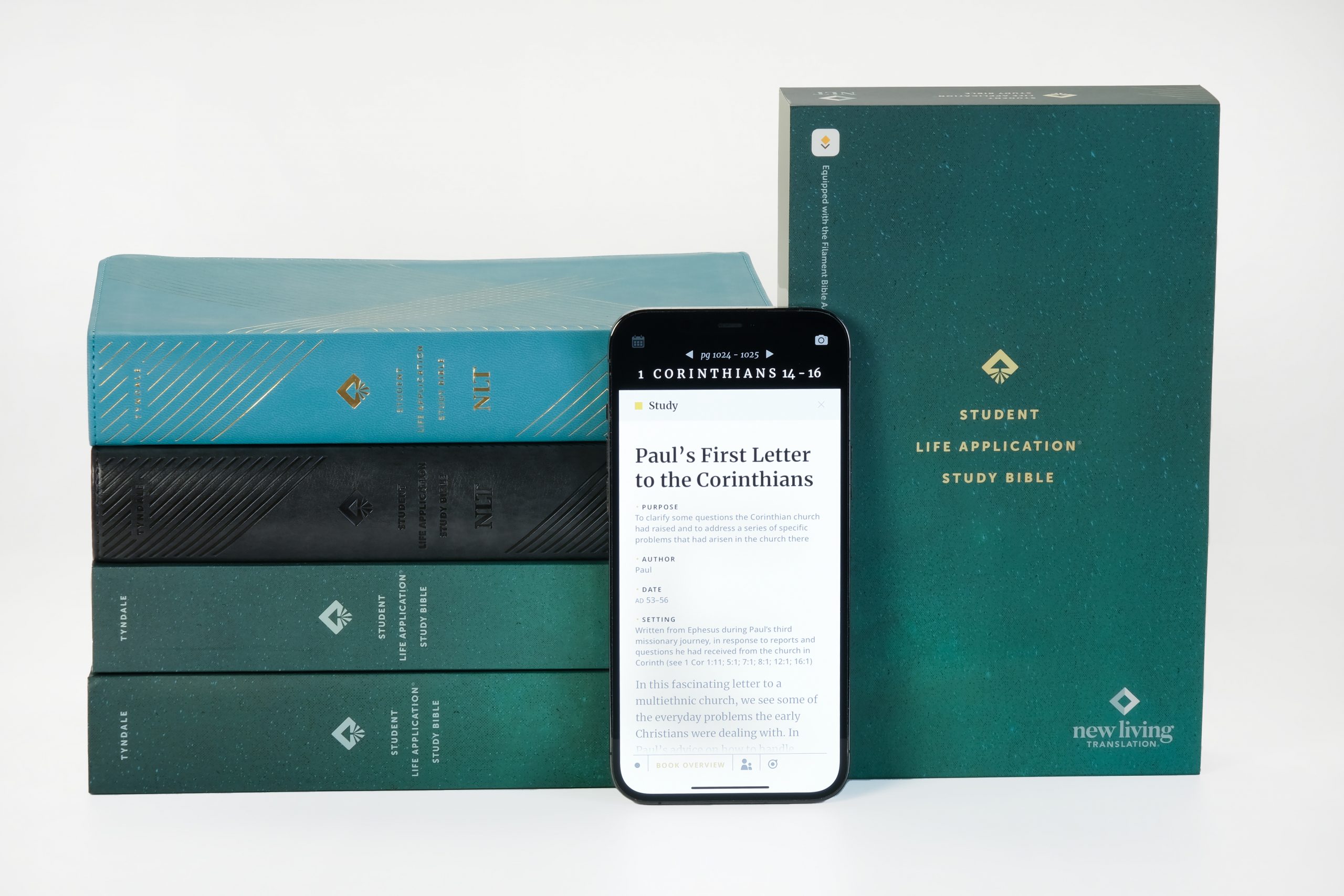 Inspire Bible Collection
We have a lot of Inspire news!
Filament is being added to our Inspire Bible collection! We often receive requests for a coloring study Bible that still has lots of journaling space. Filament gives our Inspire Bible fans access to all the study resources without taking up any journaling space!
This spring we are releasing a Filament-enabled version of the original bestselling Inspire Bible. It will have all the great Scripture line art and journaling space—we've just added the small Filament icon next to the page numbers so readers can scan them with their phones or tablets for access to the thousands of study and devotional resources provided through the Filament Bible app!
And there's more! A new Filament-enabled edition in this beloved Bible brand is releasing this spring! Inspire FAITH, a Filament-enabled coloring and journaling Bible, will have over 650 all-new, faith-themed Scripture illustrations attractively placed alongside the Bible text. Lightly ruled, three-inch margins and high-quality Bible paper are perfect for creative journaling. When you want to dig deeper, grab your phone or tablet and explore God's Word with the Filament Bible app by scanning the small icon by the page numbers. Thousands of resources without limiting coloring and journaling space! Can you tell we're excited?!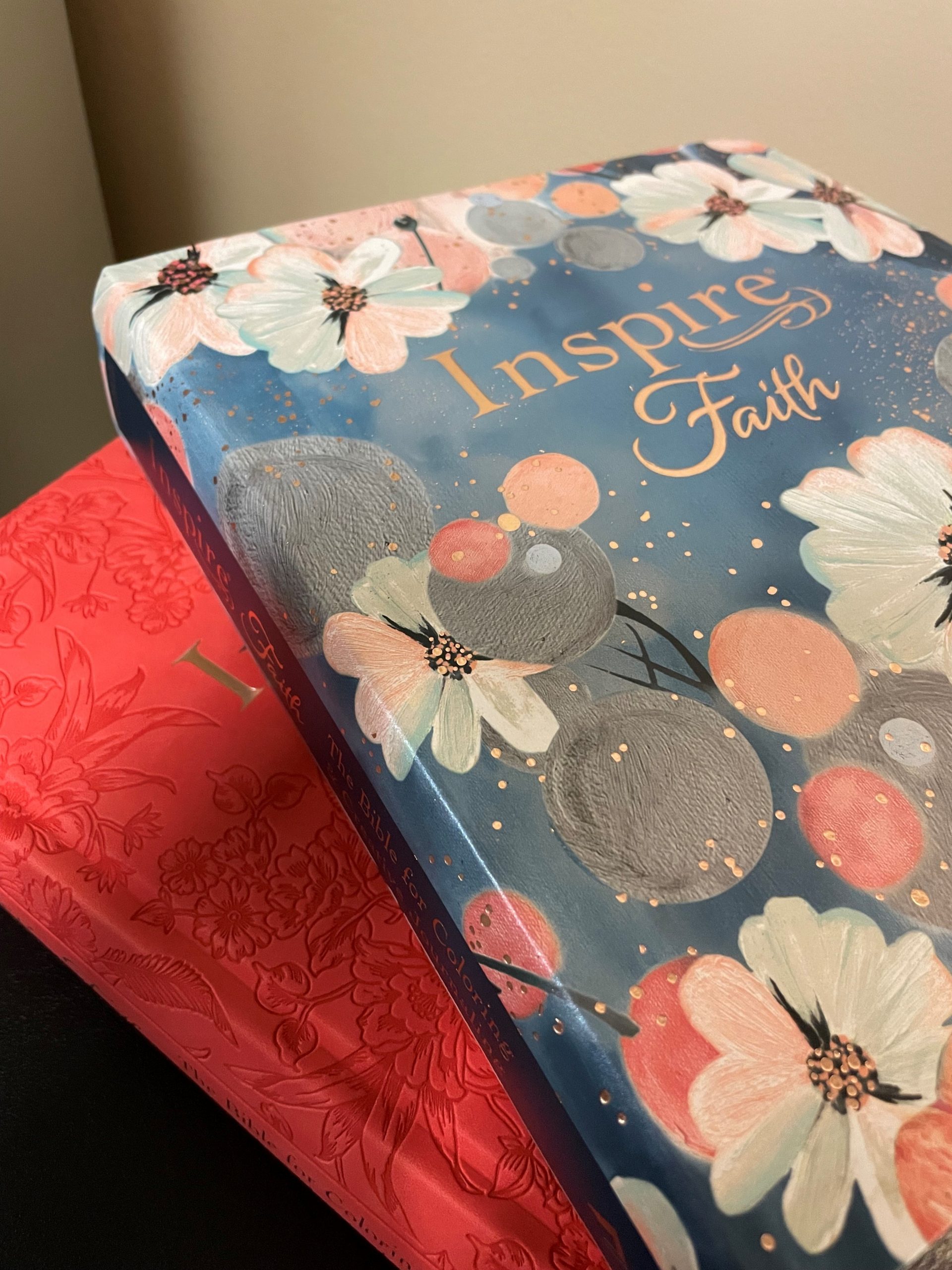 Releasing in February is the second book in our Inspire devotional series: Inspire: Knowing God. This beautifully designed coloring and journaling devotional book will strengthen your faith as you meditate on 100 devotionals drawing you into a deeper understanding of who God is and how he can transform your life.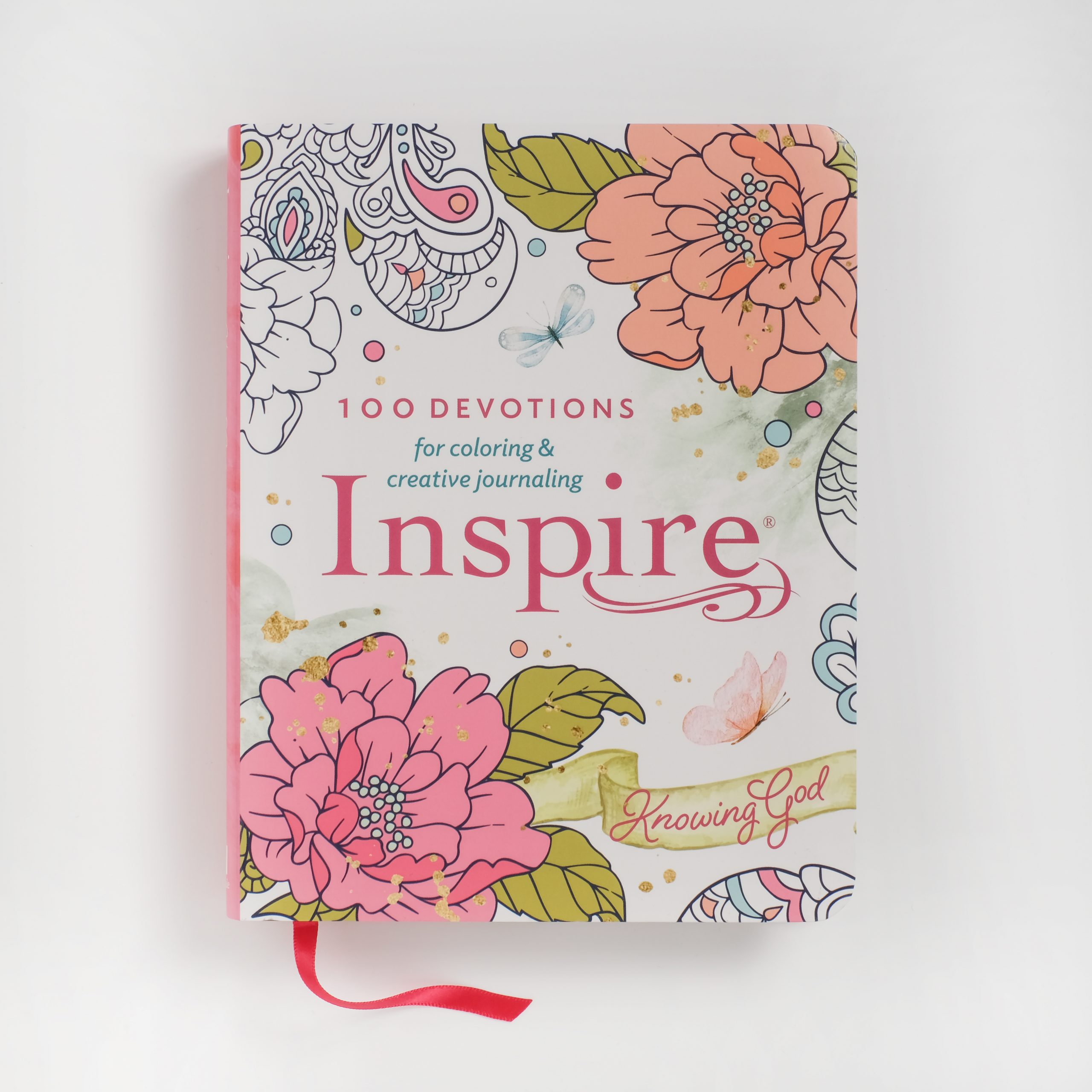 Having completed all the New Testament books in our Inspire coloring book series, we will be releasing our first Old Testament book, Inspire: Genesis, in June. Inspire coloring books include all the cherished features of the bestselling Inspire Bible displayed beautifully in a square-trimmed coloring book edition featuring high-quality uncoated art paper that works well with all art supplies, including markers.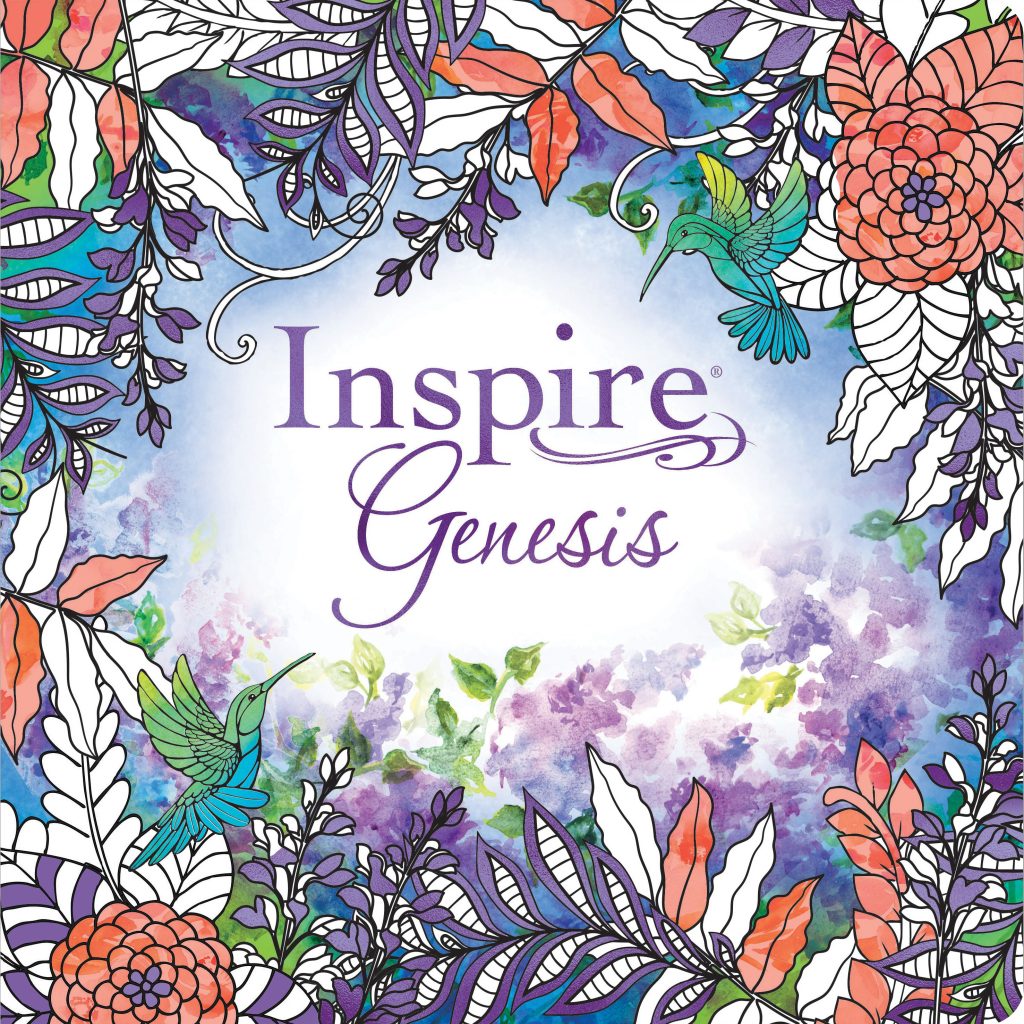 Filament Text Bible Collection
Releasing early 2023 are some beautiful genuine leather Bibles in our Filament text Bible collection. In the NLT Filament Thinline Reference line (8.75-point font) and the NLT Large Print Filament Thinline Reference line (10.25-point font), we are releasing gorgeous genuine leather editions in olive green and a classic brown. Genuine leather covers in olive green and navy blue will be added to our line of Personal Size Giant Print Filament Bibles (12-point font) as well.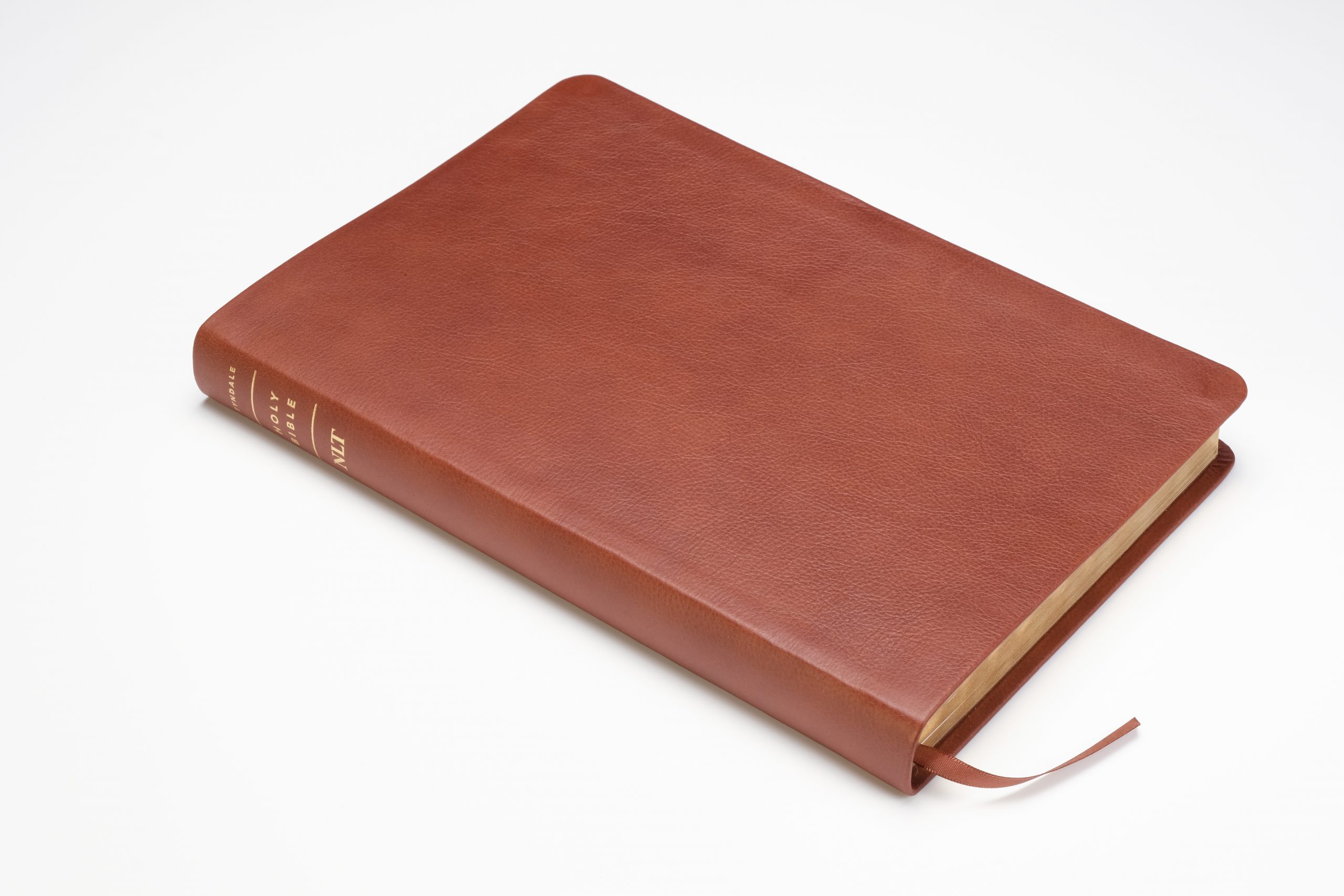 Our NLT Filament Wide Margin Bibles are also getting genuine leather editions in brown and black in early 2023, and by this summer, Filament Wide Margin Bibles will be available in the KJV translation.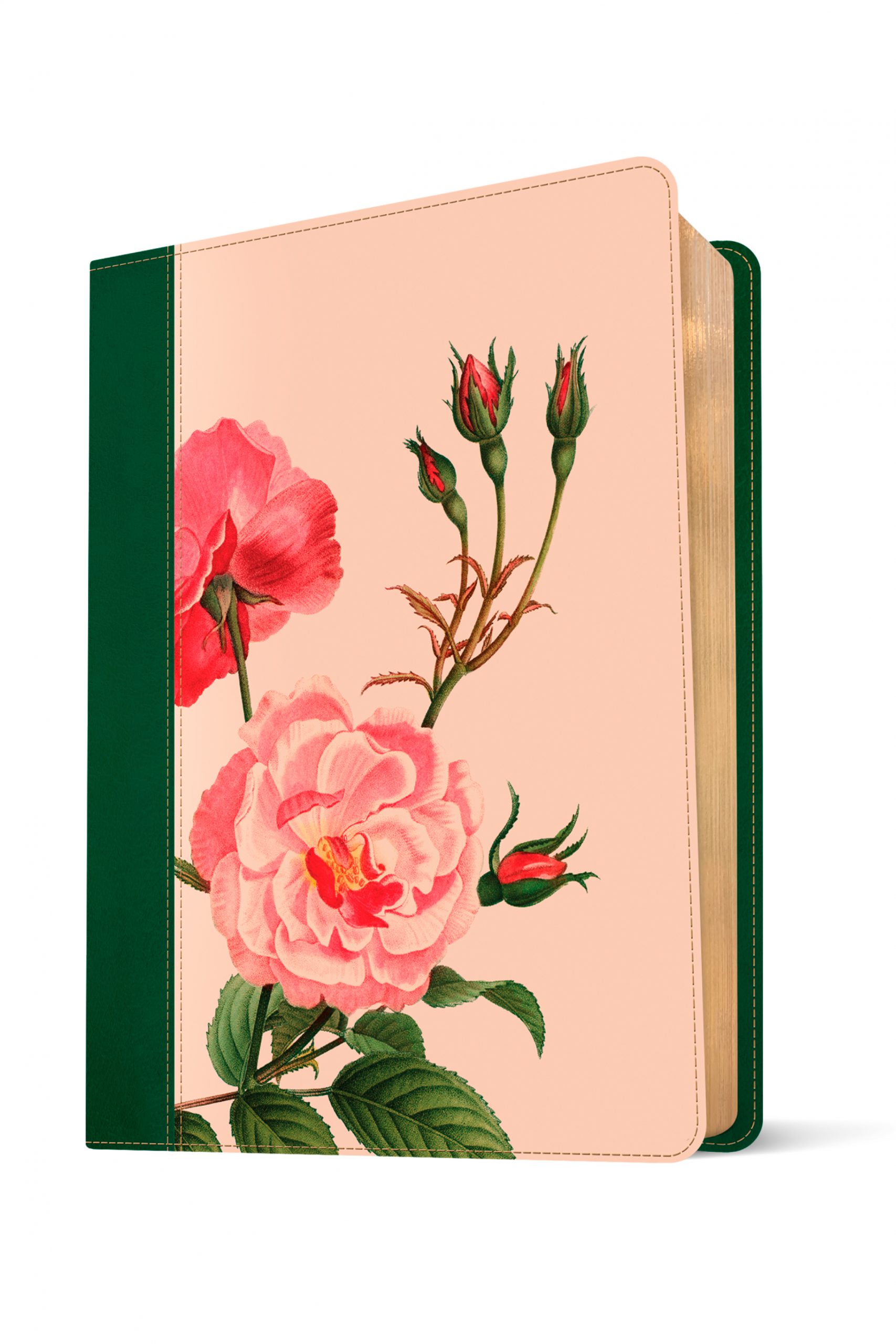 In June 2023 we will be adding compact editions to our Filament Premium Value line. These Bibles will have a 6-point font, and they will be available in black mountainscape, pink rose, and dark brown LeatherLike covers.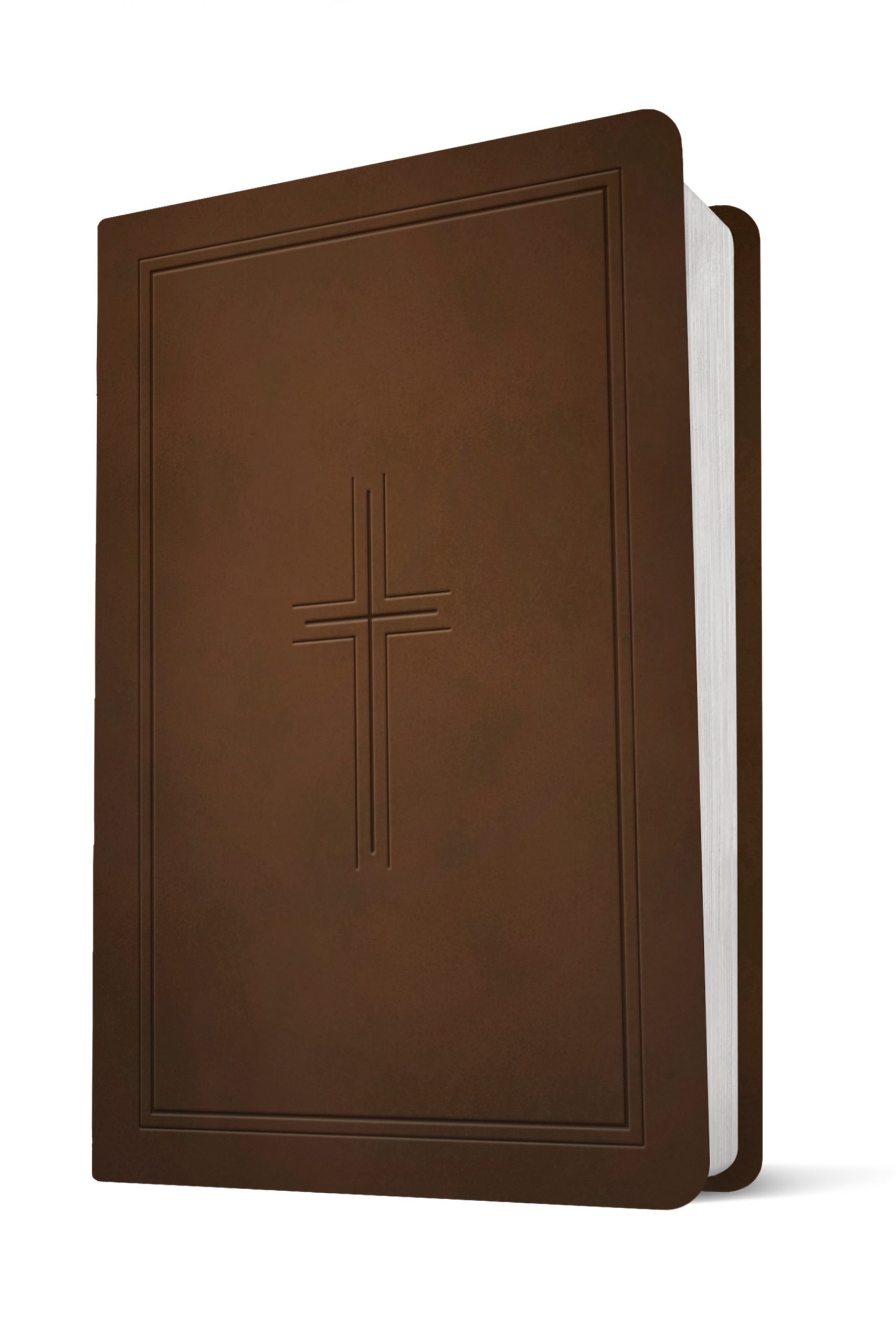 Immerse
Immerse: The Reading Bible in the New Living Translation is designed to help people reengage with Scripture reading. Immerse is available in a six-volume softcover series. All chapter and verse numbers are removed, and the beautiful single-column text allows the original literary genres of each book to shine through. This spring we are releasing Immerse: Luke & Acts, an easily manageable portion of the Bible with the same format as the full volumes. Use it for personal reading, or enjoy and discuss it with friends or in church communities, Bible studies, or book groups.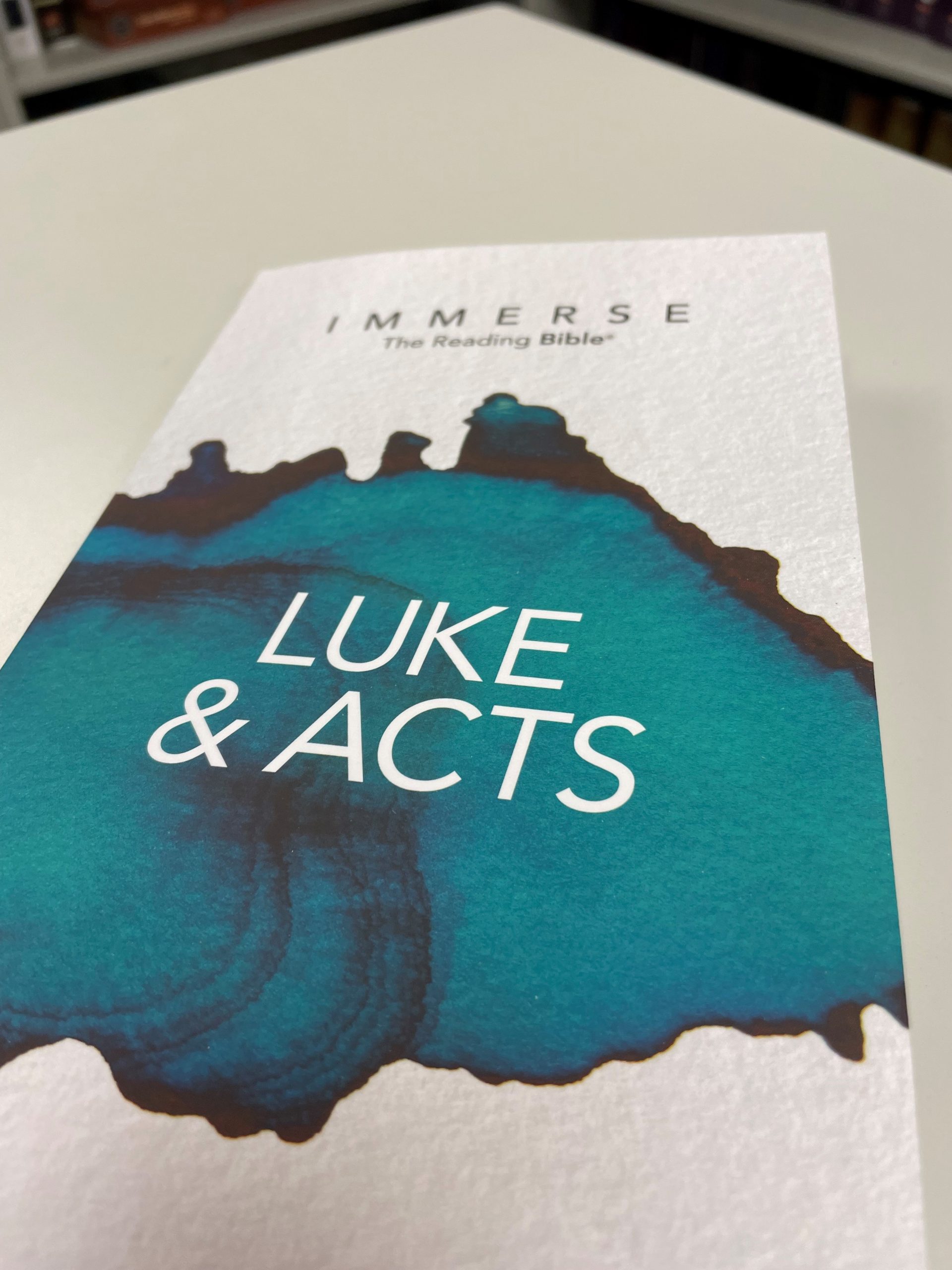 One Year
The One Year Bible Expressions and The One Year Chronological Bible Expressions are the coloring and journaling editions of our bestselling One Year Bibles. It's never too late to start a one-year journey through the Bible, and these amazing new covers might just be the catalyst you need. In late spring we will be releasing a One Year Bible Expressions with a tidewater teal cover featuring a gold-foil leaf design, gold page edges, and two ribbon markers. The One Year Chronological Bible Expressions will have an imperial purple cover with a beautiful floral foil design, lattice floral page edges, and two ribbon markers.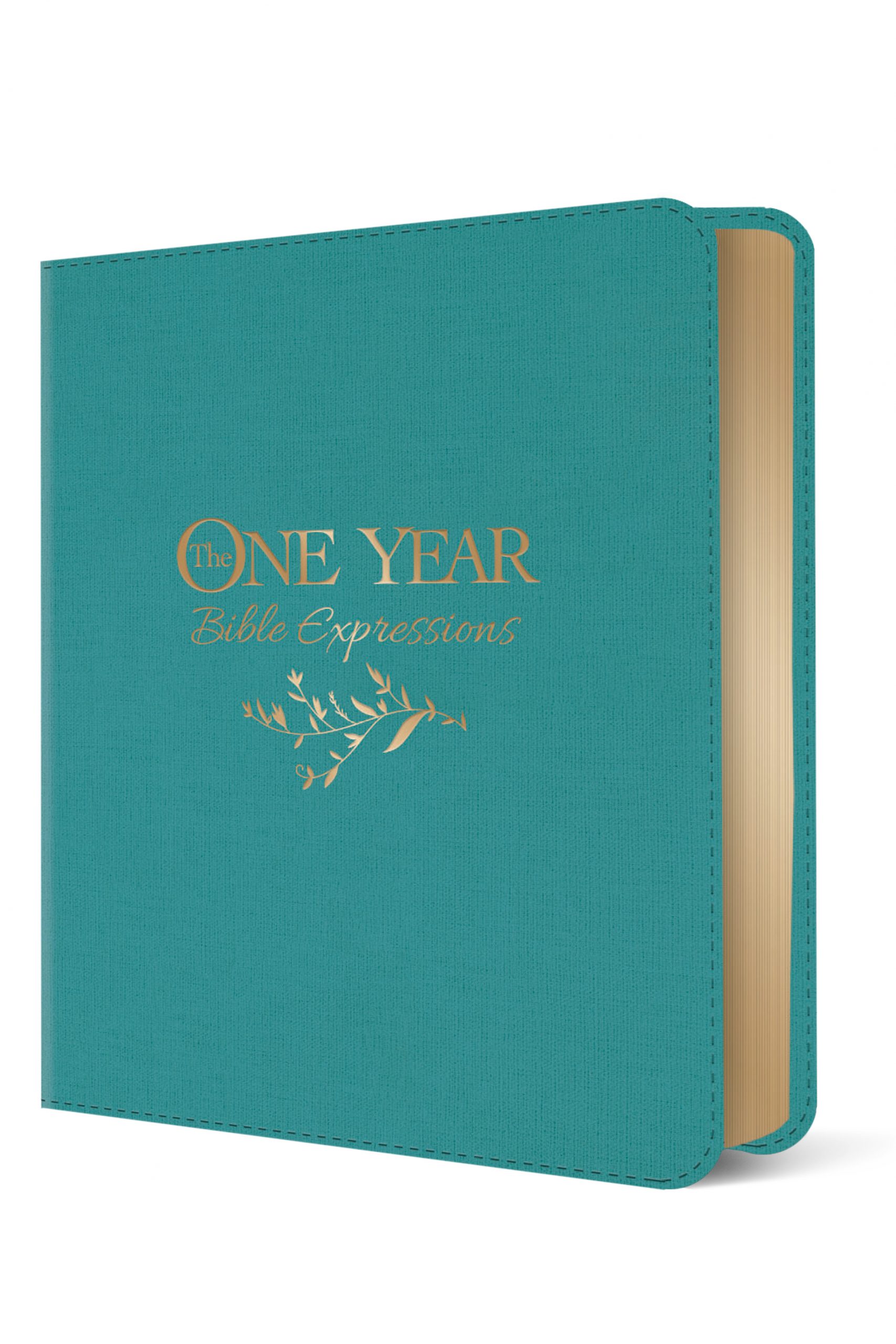 NTV
Our Spanish NTV text Bible line is growing this spring! We will be releasing three new covers in the Santa Biblia NTV, Edición compacta, letra grande line. These compact Bibles with a readable 8.33-point font are the perfect size for taking with you wherever you go. The LeatherLike covers include a charcoal gray edition with a mountain etching, a deep brown edition with a lattice pattern, and an edition featuring a solid mint-colored upper portion with a brushed, softy colored nature pattern below.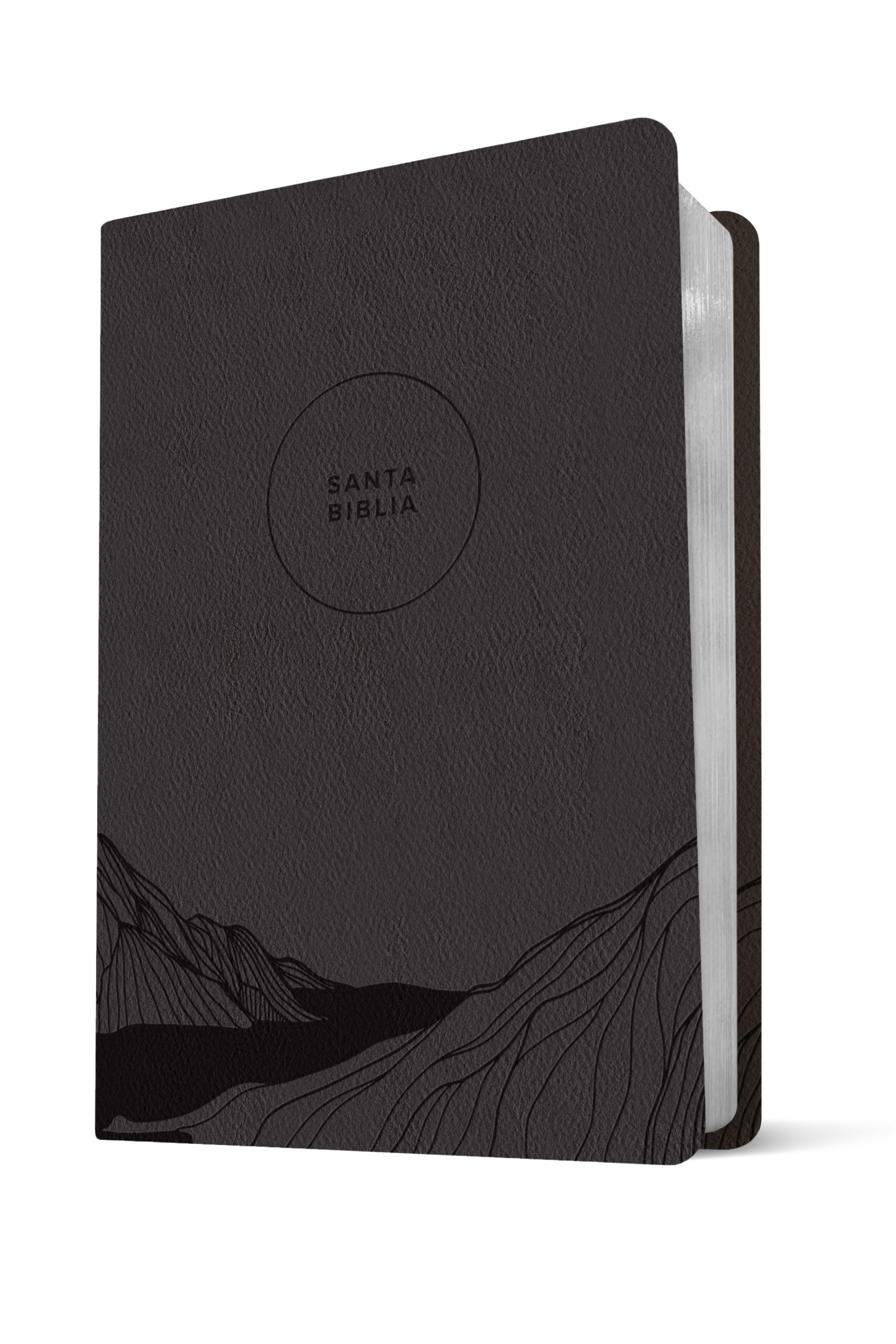 Colorful Sneak Peek!
This summer we are releasing the third edition of the amazing Hands-On Bible for kids! This bestselling Bible helps kids not just read God's Word but experience it with games, crafts, recipes, jokes, and more! Using experience-based learning, kids can engage all their senses to immerse themselves in the truth of Scripture. We didn't think this Bible could get any better, but this summer, it will be available in full color! Color is just bursting off the pages of this interactive Bible. Oh—and there are all-new, super fun covers releasing this summer too (only picturing two, but have a few more coming)!