We've already has some really exciting new release this year and we're just getting started! Here's what is coming this spring and summer and we're giving you a sneak peak at one of our new lines coming to the Filament Bible Collection this fall!
Streetlights New Testament released this month. This amazing combination of print and digital gets youth and young adult engaged in God's Word in a way that feels natural and comfortable for them. In addition to the text, articles, and book introductions it also gives you access to the revolutionary Streetlights Audio Bible. Great for personal and group study. This New Testament has huge ministry potential so checkout our bulk rates. Learn more about the Streetlights New Testament.
Immerse is coming to a store near you. We are starting with Immerse: Messiah and Immerse: Beginnings, but by the end of the summer you should be able to get the entire Immerse series at your local bookstore or your favorite online retailer. We also are excited that the first large print edition of Immerse has just been released. Immerse: Messiah Large Print has the beautiful NLT text with no chapter and verse interruptions in an over 11 point font. Learn more about Immerse: The Bible Reading Experience.
Life Application Study Bible will gain a new beautiful coral cover to join the already fantastic cover choices. This cloth covered hardcover will be available in the New Living Translation, has a lay flat binding, and will have words of Christ in red. See all the different Life Application Study Bible options.
Inspire Bible is having a huge growth spurt and we're so excited about these new releases in the best-selling coloring and journaling Bible line. Next month the Inspire PRAYER Bible releases in a new galaxy softcover and a GIANT PRINT edition!! This summer a pink hardcover will be added to the Inspire for Girls line and a dark brown LeatherLike cover in the Inspire Catholic. In July a new coloring portion of the books of Matthew and Mark will release. See all our journaling Bibles.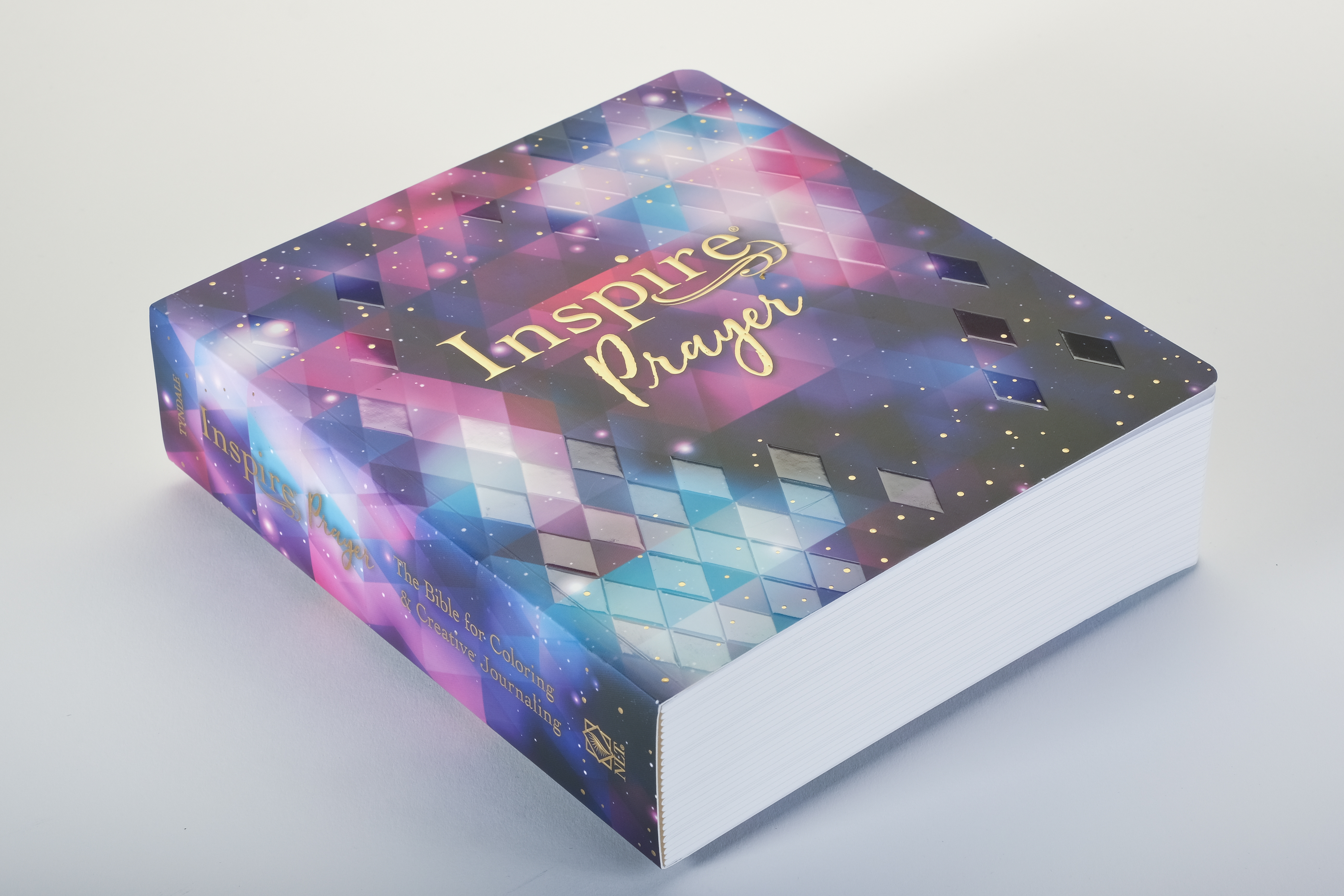 Fall Sneak Peak
We have some exciting additions coming to the Filament Bible Collection this fall. One of the new lines is the compact line which includes covers with zippers! The trim size will be about 4×6 with a 6 point text font and of course access to the Filament Bible App. More information will be coming soon! Learn more about the Filament Bible Collection.