For Nate, Christianity was just something you did—you go to church, you try to do good, and you just live your life. He was happy. He had an amazing wife, two energetic and wonderful kids, and found fulfillment in his job as a police officer.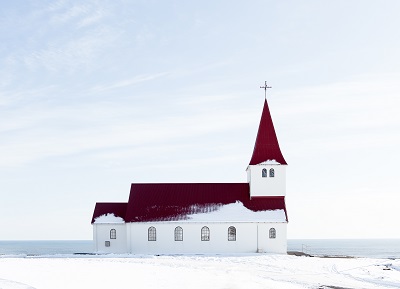 "I complained to my wife that I didn't understand the Bible. Being a busy dad, my job as a police officer, I had other priorities that I thought kept me too busy to spend time reading and studying it," said Nate.
As a gift, his wife bought him a Life Application Study Bible. Though Nate thought it was a nice, he didn't feel he needed to open it. It remained on the shelf as the busyness of life continued until the flu knocked him off his feet and forced him into isolation. Nate's wife quarantined him to his room for four days so it didn't spread throughout the house. In boredom, he started looking for things to do when his eyes landed on the Life Application Study Bible. With nothing else to distract him, he started reading.
"I opened it up and it changed my life. I read Genesis and Proverbs and just couldn't stop—it just spoke directly to me. I said, 'This is truth.' Right there in my room I told God, 'I am going to be working for you. I want you to use me.' I confessed everything, and because of it I was able to conquer a lot of stuff I had been struggling with for years," said Nate. "I finally felt joy, and I realized that joy came from reading the Bible and spending that time with God."
Nate just couldn't get enough of it. He was excited to read what's next and just wanted to consume as much of Scripture as he could.
"Soon I realized I couldn't keep this to myself. I've always been good with other people. It's why I'm a police officer; I want to help others. But this changed my view of other people. We are all made in God's image. So, I started to look for ways that I could reach out and give other people a nudge. Help them find what I found," said Nate.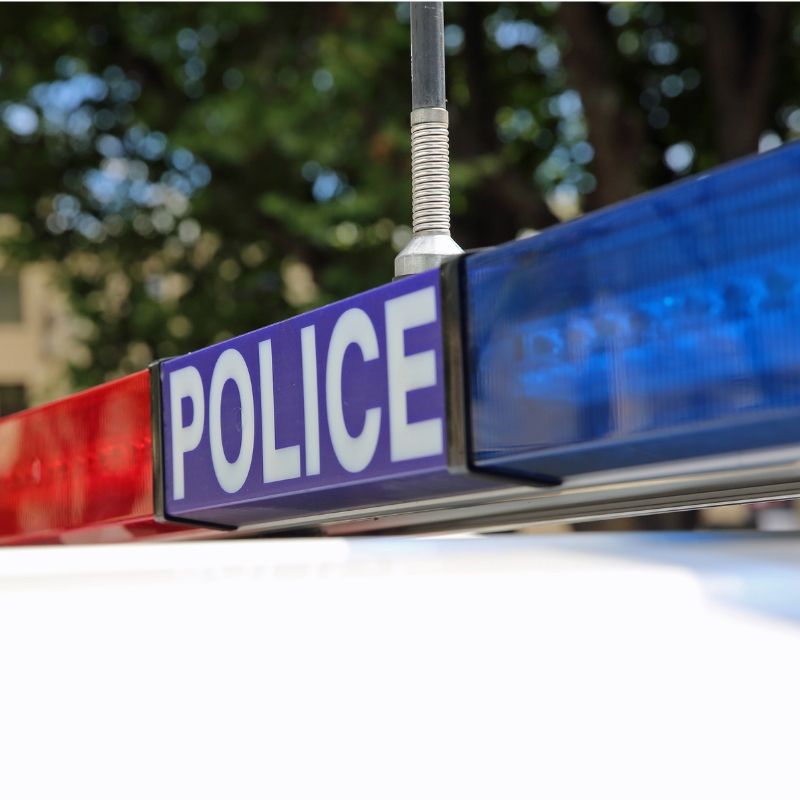 In just a few months, he had handed out fifteen Life Application Study Bibles.
"Life can be tough. No matter what we believe, we are going to face challenges—God says that to us. What's different now in my life is I know who to rely on, who can give me guidance," said Nate. "When I give someone a Bible I tell them, 'this worked for me. It's up to you if you want to use it or not, but it completely changed my life, and I've found peace that I didn't know existed.' You can't force people to read it, but I've never had anyone turn it down when I've handed them a Bible."
When one of his long-time friends was facing some dark moments, Nate didn't hesitate. He reached out and shared his experience.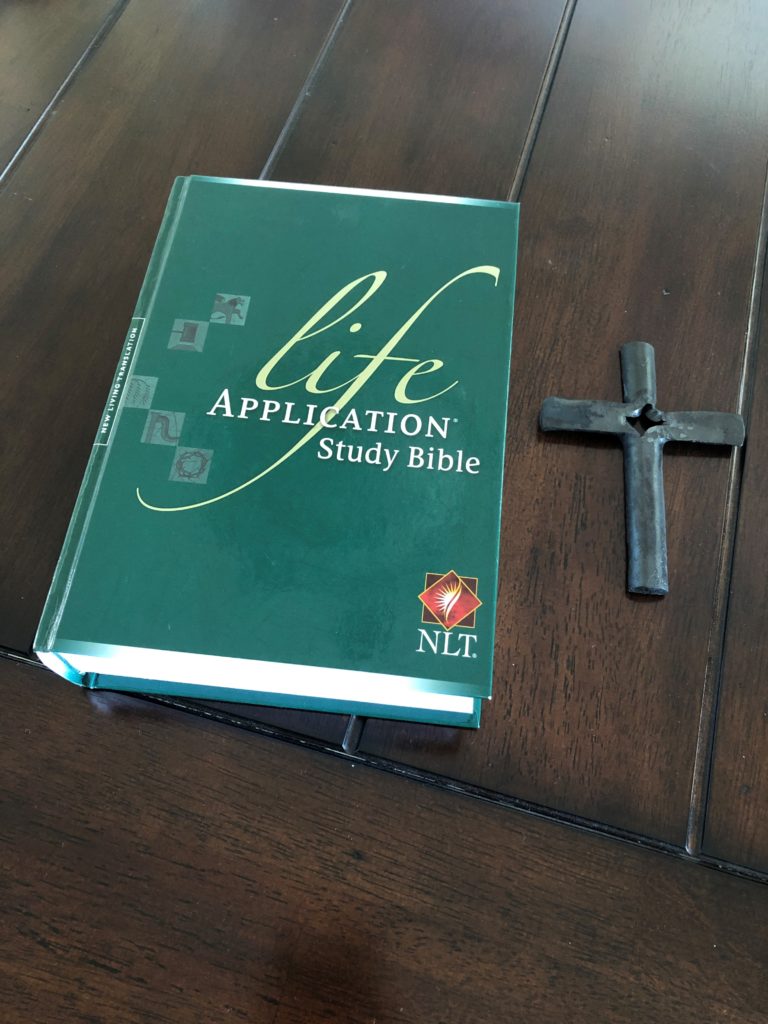 "Like me, he believed in God, but he didn't have a relationship with God. I was thinking what could I do to help? What could make his life different? And it was like something hit me, it was a moment of clarity. Only God could help—that's it," said Nate. "I asked him, 'do you have a good study Bible?' He just kind of looked at me. Then I said, 'You know I'm dumb and can hardly read, but this one I understand. It's like God is talking right to me. It changed me.'"
Nate mailed him the Bible and encouraged his friend to read it with him. He saw his friend's life transformed. He was even asked to read Scripture at his friend's recent wedding.
"I pray the people who receive these Bibles open them and actually use them. That they let God speak his truth to them," said Nate. "I hope it has the same impact that it had on me so others can be the light of the world. We are to be disciples that make disciples. Use what God has given us to serve him," said Nate.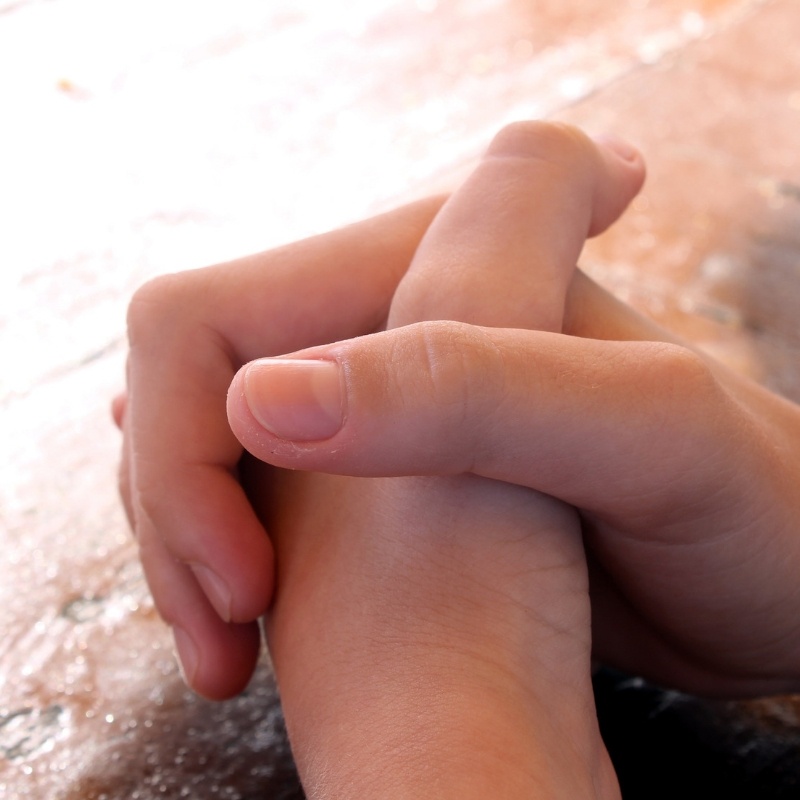 "In his grace, God has given us different gifts for doing certain things well. So if God has given you the ability to prophesy, speak out with as much faith as God has given you. If your gift is serving others, serve them well. If you are a teacher, teach well. If your gift is to encourage others, be encouraging. If it is giving, give generously. If God has given you leadership ability, take the responsibility seriously. And if you have a gift for showing kindness to others, do it gladly." (Romans 12:6-8, NLT)