by Ellen Elwell, member of the Tyndale House Ministries International Team
Did you know Tyndale House Ministries works with Christian publishers around the world to help minister to the spiritual needs of people in their own languages? Just a few months ago we were able to rejoice as the first Hungarian edition of the Inspire Bible was launched in Budapest, Hungary.
"As I drew, colored, and made notes in my Inspire Bible, I felt that there was only God, the Scripture, and me. It was a tremendous experience," said Eszter, who enjoys using the new Inspire Bible.
This beautiful Bible started as a passion from Harmat Publishing House, headquartered in Budapest, to see women engage with the Bible in a more personal way. When they discovered the Inspire Bible with its coloring and journaling pages, they knew this was the perfect Bible to be the first journaling Bible published in the Hungarian language.
Combining the Karoli-Bible text in Hungarian with the original artistic illustrations of the Inspire Bible, Harmat Publishers were overwhelmed with the positive responses they received after it was published.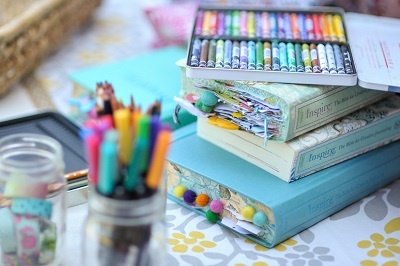 "Using the Inspire Bible was a wonderful and unique experience for me. When I started to draw and color in it, I felt as though I was able to 'turn everything else off,' and the only thing that remained was my Bible and me," said Panna, a young woman who was one of the first to try this new Bible.
To encourage engagement, Kornel Herjeczki, CEO of Harmat Publishing House, hosted a Bible journaling workshop so attendees could experience it firsthand. Participants were able to try out their own creative Bible study and journaling under the direction of Hungarian artist Brigitta Budahazy. And many local news outlets added to the excitement by cover the release of this unique Bible.
"The One who created the eyes can see, and the One who created the ears can hear. He also knew what I had in my heart and that I longed for such a Bible, in which I can freely express my thoughts and feelings toward him," said Timea, an early user of this Bible.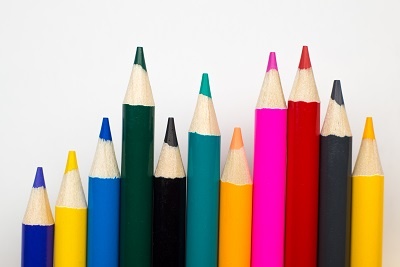 We love being able to celebrate growing in God's Word with our brothers and sister around the world. Like Time, may we all long to get into God's Word so we can express our love for him.
You can learn more about the Inspire Bible in Hungary on its website www.inspiralobiblia.hu