"I consider writing to be my opportunity to minister to and build community with others."
Today is the National Day on Writing, and to celebrate we've asked some of our authors and ARC contributors to share a little about their writing processes. We hope you will be inspired to pick up your pen or keyboard (or a notes app on your phone) and create something with your own words!
Lynn Austin answers the question, "How did you become a writer?"
"I loved to read, but after a while it seemed like so many well-written books offered very little hope. Too many themes seemed to be "Life is hard and then you die." I agree that life is hard—but God is good! So I sat down one day thirty-five years ago (I was a stay-at-home mom with a new baby at the time) and decided to write the kind of book I enjoyed reading—one that makes me laugh, makes me cry, and helps me learn something about myself and my life. I knew nothing about getting published (that would come later), but I quickly discovered how much I enjoyed writing. Eventually God brought a wonderful Christian author into my life who asked me to join her writers' critique group, where I learned the basics of writing and publishing. As the years passed, I struggled to figure out if God was calling me to be a writer. I decided to persevere, and eleven years after I first sat down to write, my first novel was published."
Read the full interview here.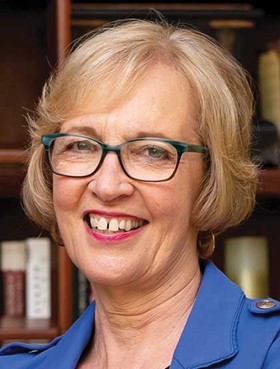 Lynn Austin is the Christy Award-winning author of 29 books, including If I Were You, Chasing Shadows, and The Wish Book Christmas.
New York Times bestselling author Joel C. Rosenberg shares when he first realized he was interested in writing.
"Ever since I was 8 years old, I've wanted to write novels and screenplays. Writing has been a passion of mine ever since. And I really don't have any other professional skills — certainly none of the classic Jewish skill sets. I'm not a doctor, lawyer, accountant or even chiropractor. For much of the 1990s, I worked in politics in Washington but all of my candidates lost. Or, if they did well, it was long after I worked for them. Basically, I'm good at making things up. So, it was either go into journalism and write Fake News, or become a novelist. I'm happy with the choice I made."
Read the full interview here.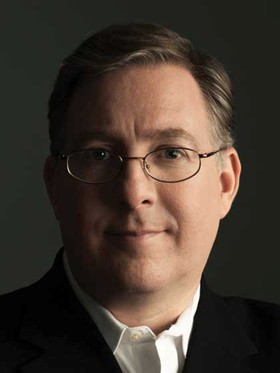 Joel C. Rosenberg is the bestselling author of fifteen novels and five nonfiction books including The Auschwitz Escape, The Beirut Protocol, and Enemies and Allies.
Author Robin W. Pearson shares the inspiration behind her Christy Award-winning novel A Long Time Comin'.
"While it's a fictional work, A Long Time Comin' began with an "SOS"—my need to Save Our Stories. I wanted to preserve my cultural and regional heritage so it wouldn't end up in a mental junkyard, where memories get compressed and broken down until they eventually disintegrate. As I wrote them down, however, this SOS transformed into Share Our Stories. I felt called not only to preserve my family's traditions but to pass on the faith that inspired them, to give them life and breath in my fiction, for I consider writing my opportunity to minister to and build community with others."
Read the full interview here.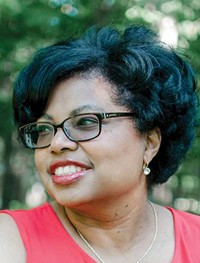 Robin W. Pearson is also the author of the novel 'Til I Want No More.
We asked YA fiction author Jess Corban, "What made you want to write young adult fiction? What about the genre do you enjoy the most?"
"The funny thing is I had no intention of writing YA—no intention of writing fiction at all—before the question which sparked this book wormed into my head. As a nonfiction author at the time, (if I can be honest) I found my fiction-writing friends a wee bit batty—talking about their characters like they were dear family members, frantically rewriting entire endings because the character "made them do it," getting hyped up on big ideas and too much caffeine. But that passion for a story, the characters that pop up unbidden or go unexpected places, the thrill of a twist you didn't see coming—that's exactly what I love about writing fiction now."
Read the full interview here.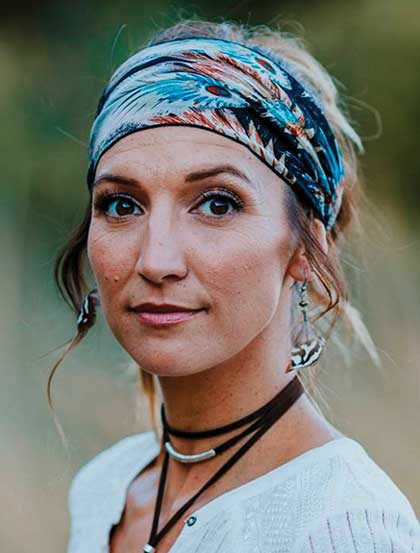 Jess Corban is the author of the Nedé Rising YA fantasy series, including A Gentle Tyranny and A Brutal Justice.
A couple of our ARC team members tell us why they write:
"I write because I'm fascinated by stories. As a kid, I always wanted my relatives to tell them to me. I wanted to hear about their childhoods, life in Puerto Rico, and how they met their spouses. I could sit and listen to their stories for hours. I still can. As I grew older, I developed an intellectual interest in stories. I wanted to study them and see if I could craft my own. I was interested in what they can convey about the human condition, how creative some fictional worlds can be, and how some characters feel like friends in the oddest way. In short, I think I write because I'm on a quest to tell the stories I want to hear. It's a pastime I've grown to love, and makes me feel connected to the other storytellers in my family."
Isabella Graunke is a publicist on Tyndale's PR Team and has contributed numerous articles to The ARC, including "5 Marriage Resources for Couples" and "Upcoming Releases We Are Fall-in' For."
"Flannery O'Connor once said, 'I write because I don't know what I think until I read what I say.' In my case, I think I know what I think, but when I commit those thoughts to paper, they often reveal ideas I wouldn't have noticed had they stayed buried my mind. Writing has helped me process my thoughts about the death of a loved one, the impact of dance on my faith, and the presence of God in the everyday. Best of all, writing enables me to share the story God is authoring in my life with others—and encourage them to notice the story he is writing in their own lives."
Christine McParland is a marketing coordinator at Tyndale and has written many articles for The ARC, including "3 Reasons Why You Need to Tell Your Story," "Look to the Cross: Contemplating Jesus' Passion in Daily Life," and "3 Things Dance Taught Me about Following God's Plan for My Life."
Why do you write? Tell us in the comments below!