"What does it take to build a marriage that will last?"
By Isabella Graunke
These days, there are countless marriage resources at our disposal—conferences, podcasts, YouTube channels, books, and more. If you are married (or in a serious relationship), you know why. Relationships take work! While the Bible is the ultimate source of wisdom on marriage, you might be looking for additional material on the subject to read in your free time. If that's the case, I've selected a handful of books on marriage each with their own unique feel. Looking for something that explains different stages of marriage? Fun date ideas? How to build a lasting marriage? Look no further. These resources are here to help.
Spring, summer, winter, fall. Marriages are perpetually in a state of transition, continually moving from one season to another—perhaps not annually, as in nature, but just as certainly and consistently. Sometimes we find ourselves in winter—discouraged, detached, and dissatisfied; other times, we experience springtime with its openness, hope, and anticipation. On other occasions, we bask in the warmth of summer—comfortable, relaxed, enjoying life. And then comes fall with its uncertainty, negligence, and apprehension. The cycle repeats itself many times throughout the life of a marriage, just as the seasons repeat themselves in nature.
The seasons of marriage come and go. Each one holds the potential for emotional health and happiness, and each one has its challenges. The purpose of this book is to describe these recurring seasons of marriage, help you and your spouse identify which season your marriage is in, and show you how to enhance your marriage in all four seasons.
---
Little Book of Great Dates will help build romance and fun into any marriage with its creative ideas for a year's worth of affordable weekly dates. This book—a simpler, gift version of Focus on the Family's The Date Night Challenge campaign—will help couples to proactively and intentionally build their relationship, showing how everyday activities can become "dates" that strengthen the marriage relationship. It includes plans for special-occasion dates, such as the couple's anniversaries (first date, engagement, wedding), birthdays, etc. Couples can get to know each other better by sharing fun times and discover dating again in their marriage with this great little book of ideas!
---
One of the secrets of a great marriage is laughing together. Couples don't need to choose between work and play, duty and fun, laughter and responsibility. This book will help couples learn how to use fun, humor, and laughter to lighten the load of everyday life, reduce stress, and grow closer together.
---
What does it take to build a marriage that will last? Tony and Lauren Dungy have together known the highest of highs and the lowest of lows. They fell in love, built a family, and made sports history when Tony became the first African American head coach to win the Super Bowl. Yet they've also gone through difficult, relationship-testing setbacks, including job loss and devastating personal tragedy. In a culture where it seems harder and harder to make marriage last, what has kept the Dungys strong through it all? In Uncommon Marriage, Tony and Lauren share the secrets that hold them together, revealing what they've learned so far about being a good husband or wife; getting through times of loss, grief, or change; staying connected despite busy schedules; supporting each other's dreams and goals; and helping each other grow spiritually. They offer encouragement and practical advice to equip your marriage to survive tough issues and flourish with joy, purpose, and partnership—in other words, to be a marriage that is truly uncommon.
---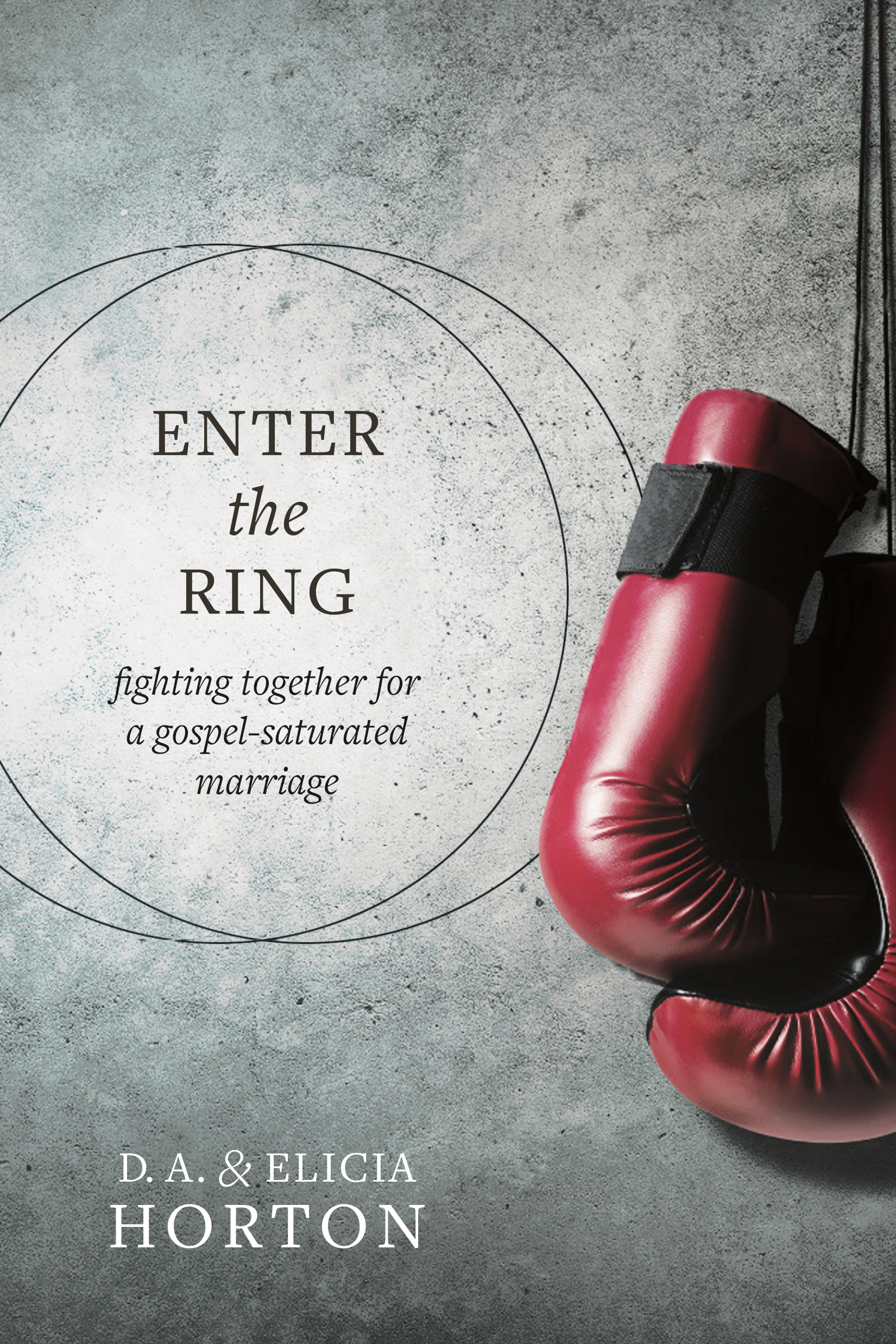 5. Enter the Ring by D. A. Horton and Elicia Horton
Enter the Ring takes a fresh, powerful, vulnerable approach to marriage by framing it as the fight that it is. The world uses different assaults and tactics to distract us, tempting us to walk away in order to destroy our marriages. But there is hope: The constant forgiveness, grace, and intervention of God can preserve and protect us from not only the world but also ourselves.
Enter the Ring approaches the traditional subjects of a marriage book with the brutal and life-giving honesty of two millennials who have fought together for their marriage. All topics are addressed through the vulnerable lens of the authors' own struggles and mistakes.
This is a no-holds-barred, real-world . . . marriage book.
---
For these and other books to encourage couples, learn more HERE.