Write. Every. Single. Day. Writing is like working out a muscle: the more you use it, the
stronger it gets. Also, people normally say, "Write what you know," and I think the better
line would be "Write what you want to read." If you're having fun writing it, I think readers
will enjoy reading it. – Ryan Steck
In the following Q & A with the author, Ryan Steck, the writer answers questions about the character and plot development in his second Matt Redd thriller novel, Lethal Range.
1. How was your approach to writing Lethal Range different from your approach to writing Fields of Fire?
There's a saying in publishing: "You have your whole life to write your first book, but you only have a year to write your second book." When I wrote Fields of Fire, I was able to take my time, revise, go back, and tweak things for as long as I needed to. With Lethal Range, I was under deadline for the first time, and that compressed writing timeline was a new experience. Thankfully, I had a couple of years after writing Fields of Fire before I had to start on the second book, so I knew where I wanted to go; it was really just a matter of getting the story out. And in the end, I actually like Lethal Range even better!
2. Matthew Redd has transitioned from a self-proclaimed loner to a family man, and that causes several conflicts in this book. How has this shift affected Redd?

At the end of Fields of Fire, Redd finds out he's going to be a father. He swears he will be unlike his biological father, who chose to work for the FBI and "save the world" instead of being a dad. Redd swears he'll never be like that, but my goal was always to make him stare down the same moral conundrum and see how he'll handle it. In Lethal Range, he's tested in new ways because of his commitment to being a father, and it certainly weighs on him.
3. The first book ended with a shocking revelation about Redd's father. What do you hope people with estranged family members might glean from Redd's relationship with his father?
I'm a big believer that blood makes you relatives, but family is a choice. Three of my six children are adopted, and I love them beyond words. So incorporating adoption and themes like that was really important to me. The flip side is Gavin Kline, the man who gave Redd up when he was a child. Where does their relationship stand now? It's not great, but I do believe people can be redeemed, and it's important not to write someone off. Redd's learning how to give Kline a second chance, but it's not always easy for him.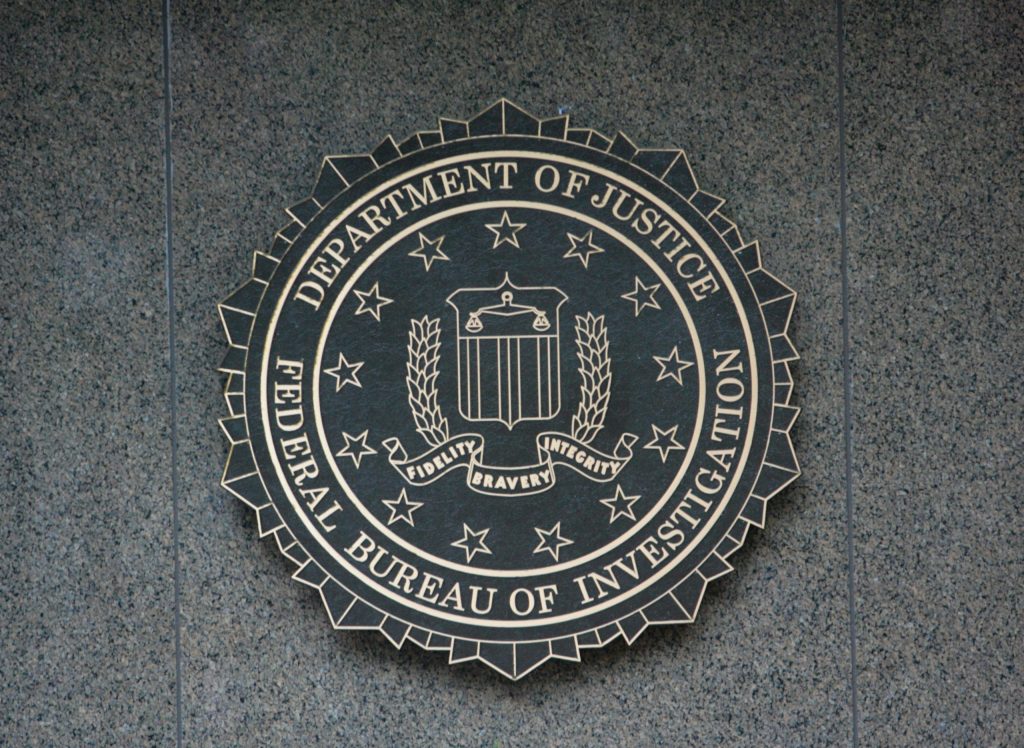 4. Matthew and Emily have not been married for long in this story. How is their relationship challenged in this book? What can we learn from their relationship?

I personally find it interesting that so many authors kill off their hero's love interest. I always wanted to go the other way because, frankly, that's what I know. I've been married fourteen years and know how much I lean on my wife. I wanted that for Redd too, but for him, there's always the issue of wanting to protect Emily instead of turning to her for help in a dangerous situation. In Lethal Range, she doesn't always appreciate that and wants to help Redd deal with some of the issues he's facing. So they're learning how to work together as a team, facing everything together, but they're really up against it together in this one.
5. Your love for Montana seeps out of your Matthew Redd series. Can you explain why Montana is so special to you?

I think for most of us, there's something so attractive about living off the grid. Or at least the thought of it! Many of us wouldn't do well without our phones and a high-speed Internet connection, but deep down, we wish we could live that way. So that's certainly one element, but even more important to choosing Montana for the setting of this series was the sheer vastness of the wilderness. Out there, backup is hours away, sometimes days. You really are on your own, and for someone like Redd, that heightens the tension and suspense, I think, knowing that he can't just call for help at a moment's notice. Whatever he's facing, he's pretty much facing it alone. It raises the stakes a bit.
6. What about this story excited you while writing it?

There were a number of scenes that I was excited to write. Without spoiling anything, I really wanted to show Redd as a father for the first time. My real-life best friend, Mikey Derhammer, becomes a central character in this book, and I was really pumped up to capture him on the page and show his friendship with Redd. And then, toward the end of the book, there's an action sequence that I'd had in my head for years, and it was a blast to finally be able to write it.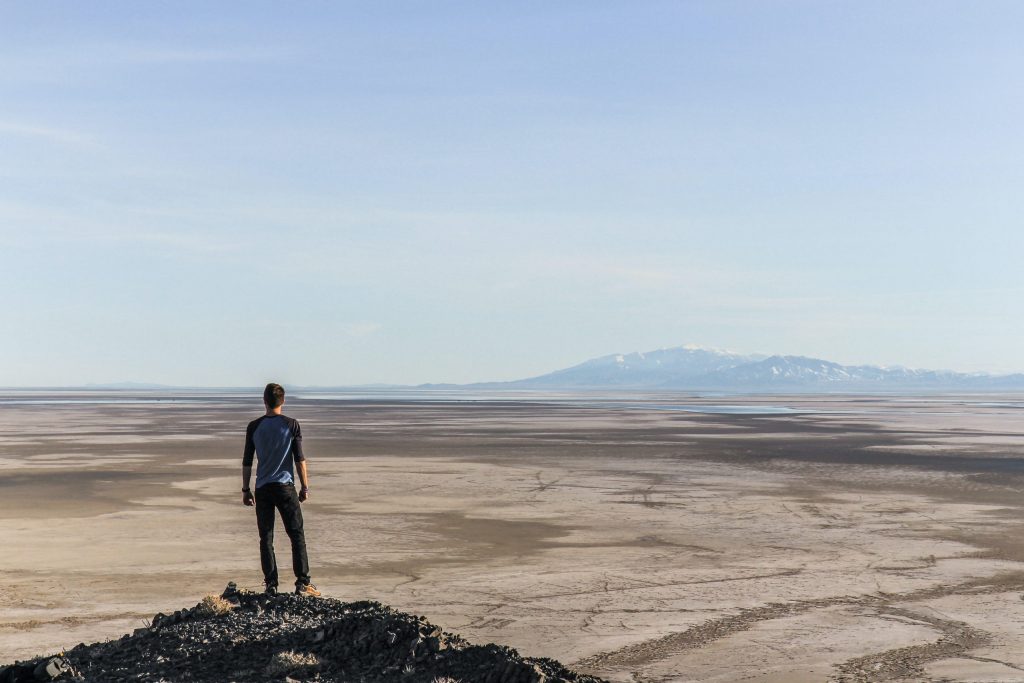 7. The details in this novel make it come alive, even for people who do not have military or ranching experience. What kind of research did you do for this book? Can you explain your process?

My father served in the military, and I have a lot of friends who did too. Many of them are authors themselves, in fact. So I've been fortunate to have so many people in my life I can turn to get those details right.
8. The first Matthew Redd thriller, Fields of Fire, addressed several heavy themes such as redemption, courage, and justice. How do these themes progress in Lethal Range?

Those same themes come into play here, certainly. I think for Redd, he got his redemption and revenge in Fields of Fire, but this time around, he wants justice. Kline, meanwhile, still seeks that redemption, and while I don't want to give anything away just yet, that's a theme that'll take more than two books to play out.
9. This book follows Redd after his recent conversion to Christianity. How does his faith impact his character?

You know, it's such a tough topic to write about, I think. For me, I never set out to write Christian fiction, and that's not what my books are. But my faith is incredibly important to me, and I wanted to explore that with Redd a little bit. My goal was to present an authentic spiritual journey. We're not all cookie cutters, and I think it takes longer for some people to find and discover their faith. And for Redd, the challenge is, how does someone hear things like "Thou shall not murder" and then also take on as many enemies and threats as he has to? There's some internal conflict there, and I've had fun playing around with that a bit.
10. What do you hope someone without faith takes away from this book?

That you can be a big, manly, tough guy and still hold your faith near and dear to your heart.
Featured image photo credit: Kirk Lai
You've been reading about
---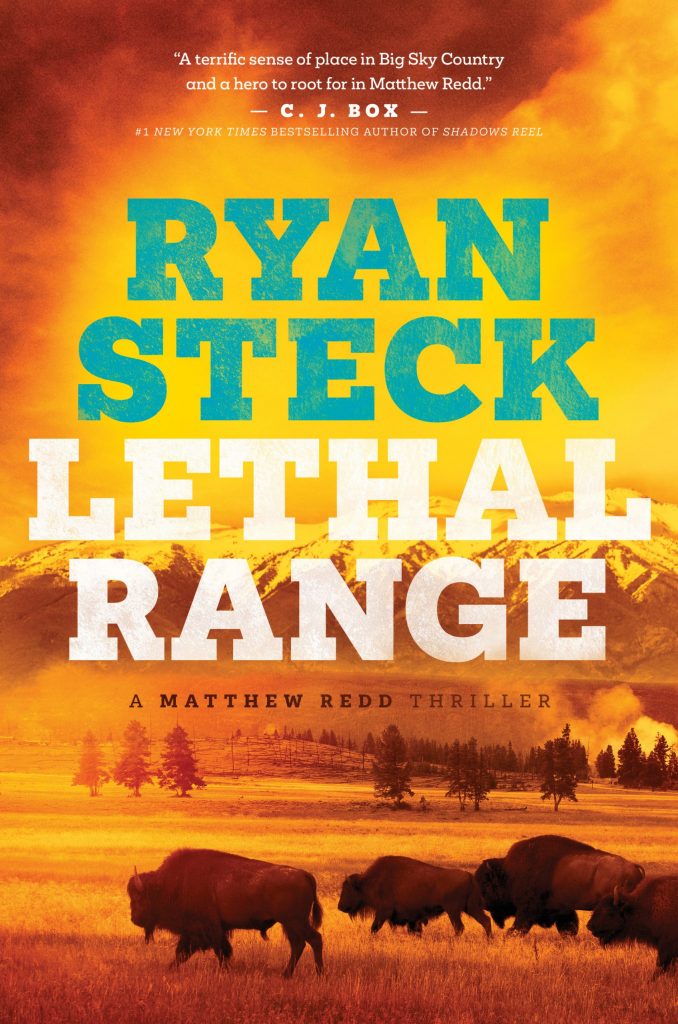 From the Real Book Spy, Ryan Steck, comes another riveting Matthew Redd thriller.
On an island off the coast of Spain, Matthew Redd and his FBI fly team surveil a luxury villa in hopes of catching a high-value fugitive. But when Redd leads an unauthorized raid on the villa, he discovers they've been set up, and he is sent home to face the consequences of defying orders.
Meanwhile, Redd's wife, Emily, is on a remote stretch of Montana road driving their sick baby to the doctor when she finds her SUV surrounded by a biker gang intent on harassing her. As the bikers pound her fenders and her infant son screams, Emily fights to keep the SUV on the road . . . and then suddenly the bikers back off, leaving her safe but shaken.
Redd returns home, suspended from his team and certain that he is to blame for Emily's harassment after his run-in with the local biker gang the year before. Fearing that there is more to come, he prepares to defend his family. But Redd soon learns the gang is stronger in numbers than he could've imagined, and there is more behind their vendetta than he could've guessed. As his son's condition worsens and his beloved ranch faces financial ruin, he finds himself fighting a war on multiple fronts—one he can't win on his own.
About the Author
Ryan Steck is an editor, an author, and the founder and editor in chief of The Real Book Spy. Ryan has been named an "Online Influencer" by Amazon and is a regular columnist at CrimeReads. TheRealBookSpy.com has been endorsed by #1 New York Times bestselling authors Mark Greaney, C. J. Box, Kyle Mills, Daniel Silva, Brad Thor, and many others. Ryan's newest book, Lethal Range, released on August 8, 2023 from Tyndale Fiction. A resident of Michigan, along with his wife and their six kids, Steck cheers on his beloved Detroit Tigers and Lions during the rare moments when he's not reading or talking about books on social media. He can be reached via email at ryan@therealbookspy.com.
---
---