This world is in constant motion, and if we allow our differences to divide us, then our world becomes smaller. If we judge one another based on ethnicity, economies, neighborhoods, and any other aspect of life, then we miss out on friendships, faith, and family.

D.J. Williams
The following is an interview with YA author D. J. Williams.
Q & A with author, D.J. Williams, about writing Secrets of the Highlands, the second book in the Beacon Hill series.
D.J. Williams weaves his own experiences growing up in Hong Kong and traveling the globe with themes of friendship, faith, and adventure. Read more about the inspiration behind this YA author's writing.
1. What inspired you to write the Beacon Hill series? Can you tell us about the research that went into writing this novel?

Since I began writing stories, the one story I've always wanted to write is Beacon Hill. For more than a decade the idea lingered in the back of my mind and haunted my imagination. Being an expat who grew up in Hong Kong, I've always been drawn to a melting pot of cultures and have found myself among all walks of life. So the storylines, characters, and locations are a snapshot of the world I grew up in, people I've met along the way, and a deep dive into my creativity to bring this supernatural series to life.
2. You were a missionary kid who spent your childhood and teen years in Hong Kong. What was that experience like? How did it shape who you are today?
Looking back now, I've realized even more how unique and special it was to grow up in Hong Kong. From an early age, I had the opportunity to travel to many countries throughout Asia and in the years since have traveled to many countries around the world. I guess you could say my experience as an MK shaped me into who I am today. Those years definitely rooted my values, strengthened my creative footing, and offered me a sense of adventure that now makes its way onto the pages of my stories. And the lessons I've learned and friendships I value from those years still guide me today.
3. You based several settings in this novel on places you have visited or lived. Why did you choose to include these locations? Why are they important to you?

I wanted to ground the world of Beacon Hill in Hong Kong, but I also wanted to take readers on an epic global adventure that placed the characters in settings that were out of their norm. When I'm writing about places I've been or places that have garnered my interests, the characters and settings become more alive. While Secrets of the Highlands takes this globe-trotting adventure to the next level, it is still rooted in that sense of adventure teens have as they explore the world around them.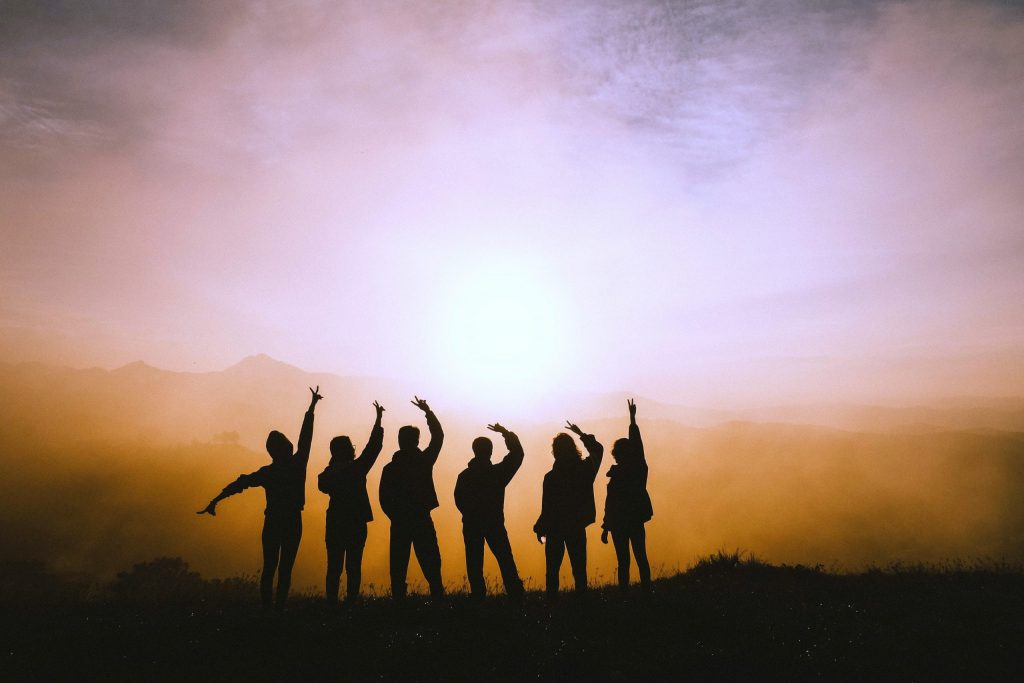 Photo credit: Chang Duong
4. You have traveled to many places in the world. What did you learn from living in a variety of different cultures?

Perhaps one of the greatest lessons I've learned is that this world is in constant motion, and if we allow our differences to divide us, then our world becomes smaller. If we judge one another based on ethnicity, economies, neighborhoods, and any other aspect of life, then we will miss out on friendships, faith, and family. When I look at my circle of friends, especially those who are as close as family, I'm reminded that each one of us brings value to the other. When you are surrounded by others who are unique from you, you can still find common ground. And when you're speaking about a common faith, there is only one that bonds us for eternity.
5. Tell us about some of the core themes explored in your book. How do you hope readers might relate these themes to their own lives and real-world experiences? Why is it important to explore these topics in our current culture?

The value of friendship is a thread woven through the entire series, and in Secrets of the Highlands those values are put to the ultimate test. Each character must choose whether they will stand united or whether their own ambition will leave them divided from the rest. Themes of faith planted from Hunt for Eden's Star grow through Secrets of the Highlands as the challenge of walking out one's faith amid the mountaintops and valleys leads Jack and his friends to make choices that will determine their destiny. My hope is readers will be inspired to embrace the adventures and challenges of life no matter what they might face to discover a deeper faith than when they turned the first page.
6. What role does faith play in this story?

Faith is the cornerstone and the evolution of the characters and story arcs in the Beacon Hill series, and perhaps most notably in Secrets of the Highlands. In my storytelling style, I've worked diligently to infuse faith as an underlying driver instead of making it the Holy Grail. As an author who writes in the general market and faith-based space, my hope is anyone who picks up one of my books will be captured by the characters and the world, then discover the message along the way.
Featured image photo credit: Florian Wehde
You've been reading about
---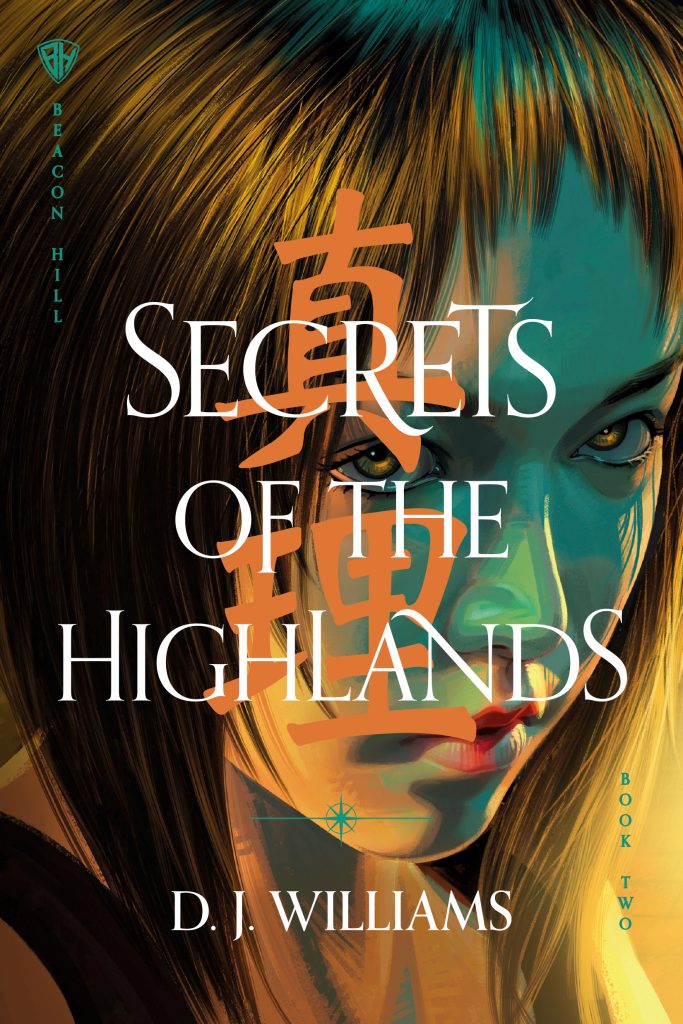 He's uncovered ancient secrets at a great cost. Now he must embrace his destiny to unleash the truth.
Jack Reynolds is the only one who can wield the power of Eden's Star, but can he control it before it destroys him? Hunted across international cities and secret realms, Jack and his diverse group of boarding school friends are desperate to find the ancient artifacts of the Cherub tribes before it's too late.
Fighting against her own heartbreak, Emma Bennett struggles to stop the dark forces capturing innocent Cherub and stealing their powers for their own sinister schemes. As the truth of a haunting prophecy is revealed, and an ally turns to the dark side, Jack and Emma must decide together if trusting a narrow path is worth the sacrifice.
Dive into this heart-pounding sequel to Hunt for Eden's Star.
About the Author
D. J. Williams was born and raised in Hong Kong, igniting an adventurous spirit as he ventured into the jungles of the Amazon, the bush of Africa, and the ancient cities of the Far East. His global travels submerged him in a myriad of cultures, providing a unique perspective that fuels his creativity. Providing a fresh voice in mystery and suspense, his novels have climbed the charts on Amazon Hot New Releases, and his books The Auctioneer and Hunt for Eden's Star received stellar reviews from Kirkus Reviews. Secrets of the Highlands is book two in his new Beacon Hill series. Williams has also been an executive producer and director on over 500 episodes of broadcast television.
---
---