"Though you may not always get it right in the moment, your ongoing presence and commitment to showing up in the lives of your spouse and kids instills in them the fullness of your love."
By Josh and Christi Straub, authors of the book Famous at Home: 7 Decisions to Put Your Family Center Stage in a World Competing for Your Time, Attention, and Identity
In twenty-first-century America, fame often comes by way of an extraordinary talent or skill, such as acting, dancing, singing, or athletics. For the most part, we tend to celebrate people who entertain us. That includes social media celebrities and influencers. But the relationship we have with famous people is a one-way street—we know who they are, but they have no idea who we are. They don't show up for us when we feel sad. They don't celebrate our parenting wins. They don't connect with us when we need a listening ear.
We can't trust them to show up. Nor should we.
Yet, clinging to the picture-perfect worlds of famous people is perhaps one reason why teenage and young adult loneliness, depression, anxiety, and suicide continue to rise, while happiness, life satisfaction, and flourishing decline. Kids who have grown up following famous online influencers desire the glamorous life these celebrities appear to live, but they lack the basic relational skills required to navigate even an ordinary life well. They don't know how to ask for help or have a heartfelt human connection with anyone willing to enter their pain or simply hold their hand through it. Screen time does not and cannot fulfill the deepest relational longings of our hearts.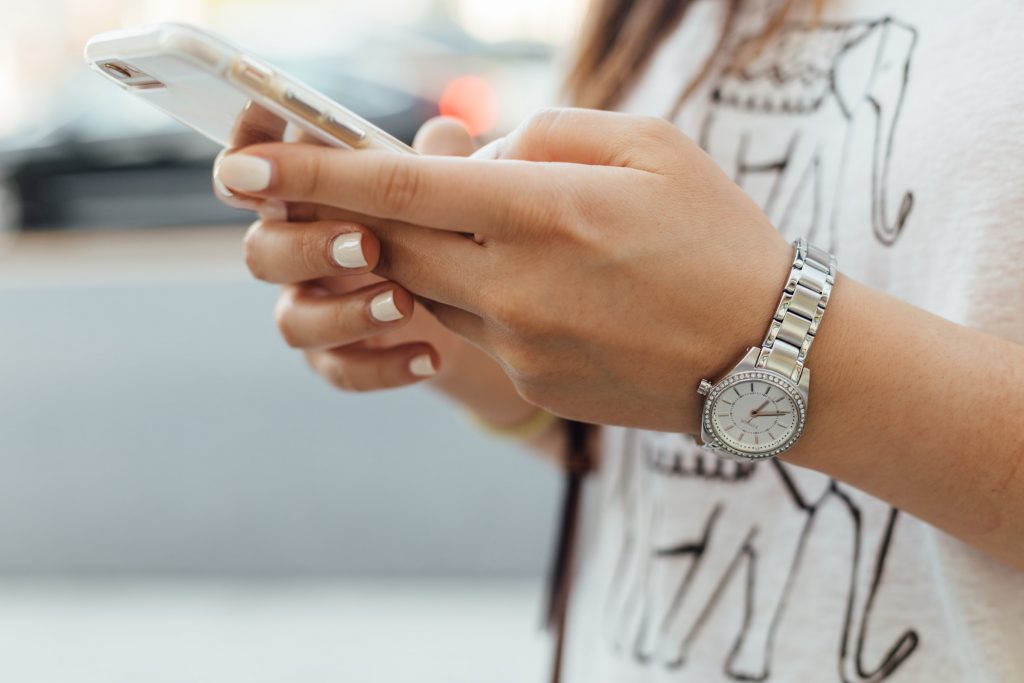 Photo credit: Paul Hanaoka
Recall again the one person who showed up for you as a child, even if it was in a single moment. In showing up, they gave you a visceral taste of heaven on earth. Love to calm your soul. Trust to settle your mind. Permission to be yourself.
The beloved disciple John described the source of such experiences of feeling loved when he wrote, "We love each other because he loved us first" (1 John 4:19). How well we step into the shoes of another person's world and truly love them for who they are without making it about us flows from feeling loved by God. We tap into that feeling when we recall how someone showed up for us as a child. Experiencing the love of a trusted adult in childhood is foundational for how well we show up for others when we become adults.
Jesus drew on this transformational experience of divine love when he addressed his disciples shortly before his arrest and crucifixion: "Dear children, I will be with you only a little longer" (John 13:33). At first glance, it might seem condescending to address other adults as children. But Jesus used this affectionate address for his disciples only once in the gospels, and understanding the context in which he used it makes it even more meaningful. The Greek word that translates to "Dear children" is teknion. It is a term that conveys deep affection. Jesus used it to express his heartfelt tenderness toward his disciples right before he gave them a new commandment: "Just as I have loved you, you should love each other" (John 13:34). Did you catch the connection? Before commanding them to love, he wanted them to know they were loved by him.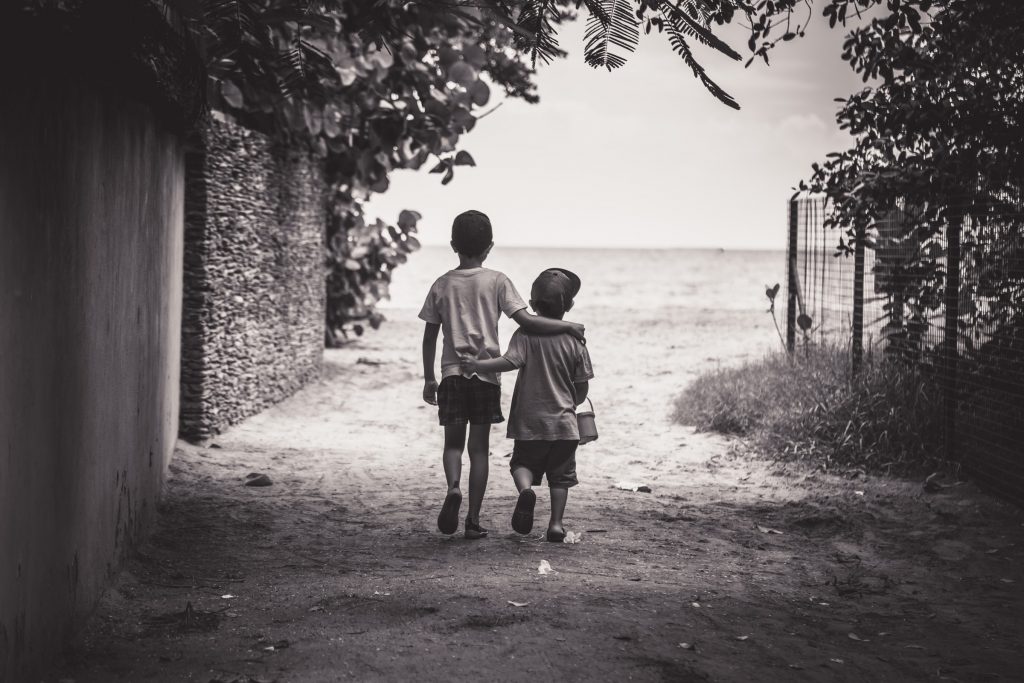 Photo credit: Juan Pablo Rodriguez (@juanparodriguez)
The apostle Paul built on this teaching when he wrote, "I pray that you, being rooted and established in love, may . . . know [Christ's] love that surpasses knowledge—that you may be filled to the measure of all the fullness of God" (Ephesians 3:17-19, niv, emphasis added). Notice how Paul used word play to make a distinction between two kinds of knowing. To have "knowledge" (the Greek word gnosis) is to know about God; but "to know" (the Greek word ginosko) "indicates a relation between the person 'knowing' and the object known." In other words, we can know about God, but Paul wants us to experience—to "be aware (of), feel . . . be sure, [and] understand"—God's love, because it fills us with "all of the fullness of God."
When we experience this kind of love from God, it frees us from the spirit of judgment, shame, and condemnation. We become free to be ourselves and to show up for others because we trust God to show up for us.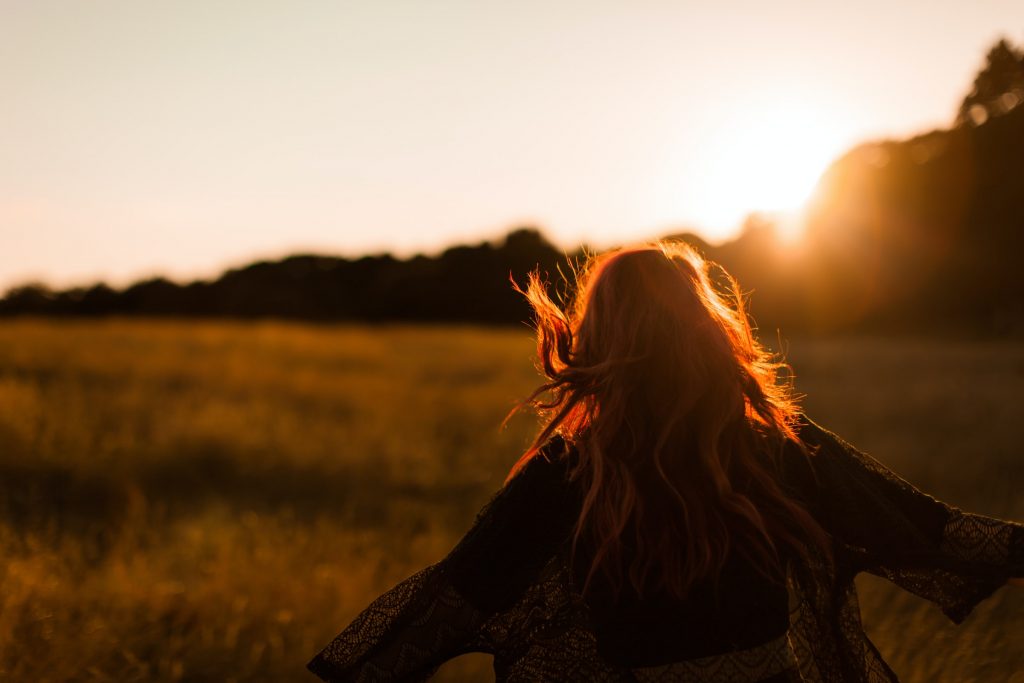 Photo credit: Sasha Freemind
We can show up selflessly for our spouse because God first loved us.
We can love our kids as Jesus loves us because we, too, are his children.
We can participate in divine love and show up for others filled with the fullness of God.
That's because God created human relationships to function in much the same way, giving us a taste of heaven on earth as we experience his love through others who show up for us.
Though my relationship with Me-maw when I was growing up was filled with loving experiences, there were other relatives with whom I had no experiences—I merely knew about them. It was Me-maw's showing up that rooted and established me in love, a love that helped me to become the husband and dad I am today. Now I get to pass on the fullness of her love by loving my kids the way she loved me.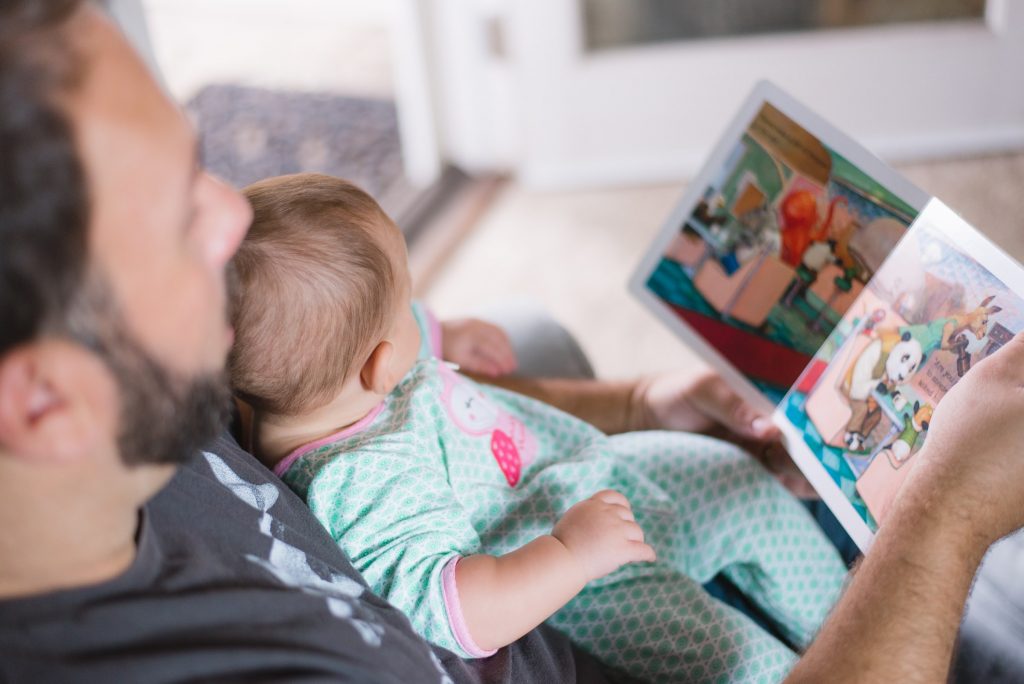 Photo credit: Picsea (@picsea)
Though you may not always get it right in the moment, your ongoing presence and commitment to showing up in the lives of your spouse and kids instills in them the fullness of your love.
When you're famous to the world, you're renowned and celebrated for a talent or skill. But when you're famous at home, you're renowned and celebrated for showing up in the one place that matters most.
Featured image photo credit: Jake Blucker
You've been reading from
---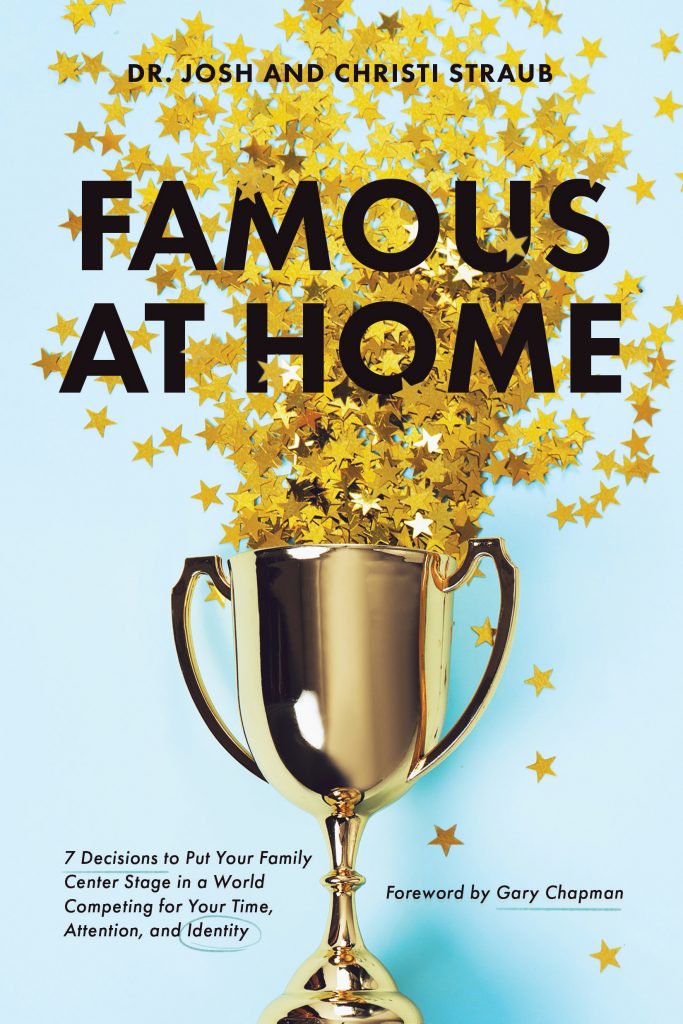 No one wakes up and decides, "I'm planning to ruin my marriage, neglect my kids, and cause mistrust in my family." Yet our personal pursuits and busyness can lead us there. In this book, marriage and leadership coaches Dr. Josh and Christi Straub show how seven core decisions can help us put what's most important center stage in our lives.
Famous at Home is Josh and Christi's realistic, grace-filled look at the struggles families face in a culture that competes for their time, attention, and identity. Whether you've found yourself putting more effort into becoming famous on stages outside the home, or your stage is the home, Famous at Home offers
guidance and inspiration to help you give your family the best version of you instead of your leftovers. Famous at Home will help you and your spouse be on the same team, stay emotionally connected, and deeply invest in the emotional lives of your children.
You really can be famous at home, showing up in intentional and meaningful ways for your biggest fans. All it takes is realizing that the greatest red carpet you'll ever walk is through your front door.
About the Authors
Josh and Christi Straub are speakers, authors, and marriage and leadership coaches. Together they lead Famous at Home, an organization devoted to equipping leaders, organizations, military families, and churches in emotional intelligence and family wellness. They host the weekly Famous at Home podcast, lead a yearlong coaching cohort called The Leader's Heart, and have written children's books on emotional intelligence titled What Am I Feeling? and What Do I Do with Worry? and on family discipleship titled Homegrown and 25 Days of the Christmas Story. Josh is also the author of Safe House: How Emotional Safety Is the Key to Raising Kids Who Live, Love, and Lead Well. Josh and Christi love spending time on the lake with their three sweet kids and their feisty goldendoodle, Copper.
---
---