"God's Word doesn't seem to order us to use human efforts to banish fear. I see instead an invitation to trust…"
By Kellye Fabian, excerpted from the book Holy Vulnerability
I'm sure you've heard or read that in Scripture, God tells us not to be afraid 365 times—once for every day of the year.[i] Whenever someone posts this on social media or shares it in a group setting, I can't help but wonder at its helpfulness. Or, to be more direct: I don't find it helpful and, in fact, find it shaming. Fear doesn't magically turn into peace upon the instruction, "Do not be afraid." And being afraid isn't something we can control by simply thinking differently: Our bodies have built-in mechanisms that kick into gear before our minds even know we're afraid.
But how do we hold the tension between the ever-present fear around us and God's daily admonition not to be afraid? Is that really what it is?
---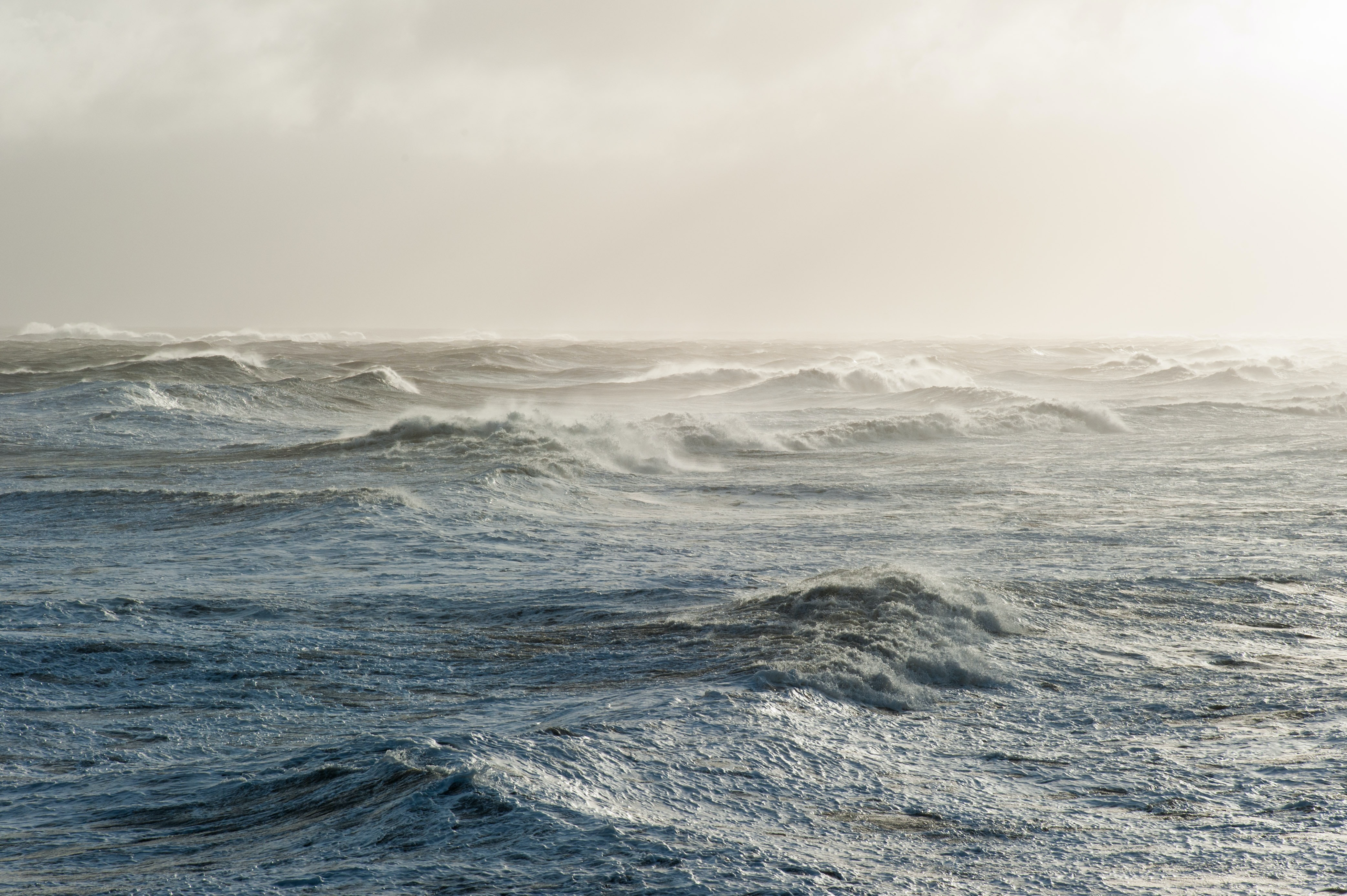 Photo credit: Daniel Sorm
Like brokenness, shame, and anxiety, fear is part of what it is to be human. We are afraid of endless things, from the very understandable to the bizarre. Our fears can generally be categorized into five types: fear of no longer existing (of which fear of death is a part); fear of being hurt or having our bodies invaded in some way (think snakes, spiders, needles, the dentist); fear of powerlessness or the loss of freedom (think suffocation, drowning, imprisonment, aging); fear of rejection or abandonment; and fear of humiliation or shame.[ii]
I first encountered debilitating fear when I was a junior in high school. In religion class, we were reading a book about life's big questions, and while I don't remember which question was raised, I do remember zoning out pretty suddenly as I realized that one day I would not only die but not exist. The fear that gripped me was like nothing I've ever felt before or since. I was overcome by a foreboding sense of utter nothingness. My life was headed toward absence, despair. I couldn't pull myself out of the panic I felt. My heart raced, my hands became sweaty, and I felt dizzy and nauseous. I thought I might faint. Even though I was in a Catholic school, I didn't consider—until much later in my life—that there might be a scenario in which life waited for me on the other side of death.
---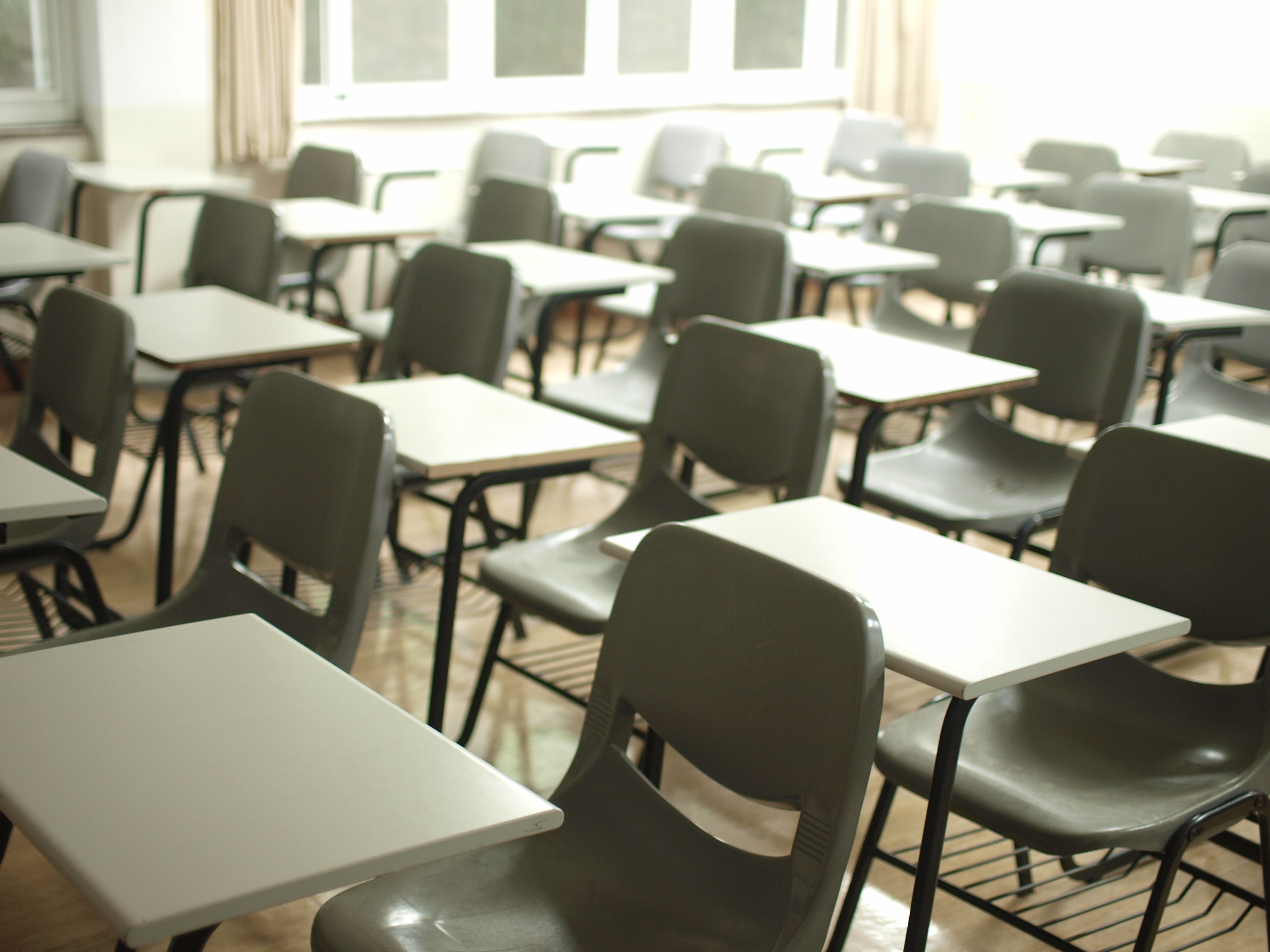 Photo credit: Photo by MChe Lee
Is fear something we can overcome—and should overcoming fear even be our goal? We all have undoubtedly heard stories of people conquering fears, and we may have even done so ourselves. The psalmist says God delivered him from all his fears (Psalm 34:4). And according to John, the one referred to as the apostle Jesus loved (John 13:23, 19:26), "perfect love expels all fear" (1 John 4:18). But in my experience, fear isn't something I can ever fully shake. I thought I had overcome my fear of flying in the mid-2000s, when I flew constantly for work; the more I flew, the less afraid I was. But the fear returned with a vengeance as I began to fly less and less.
---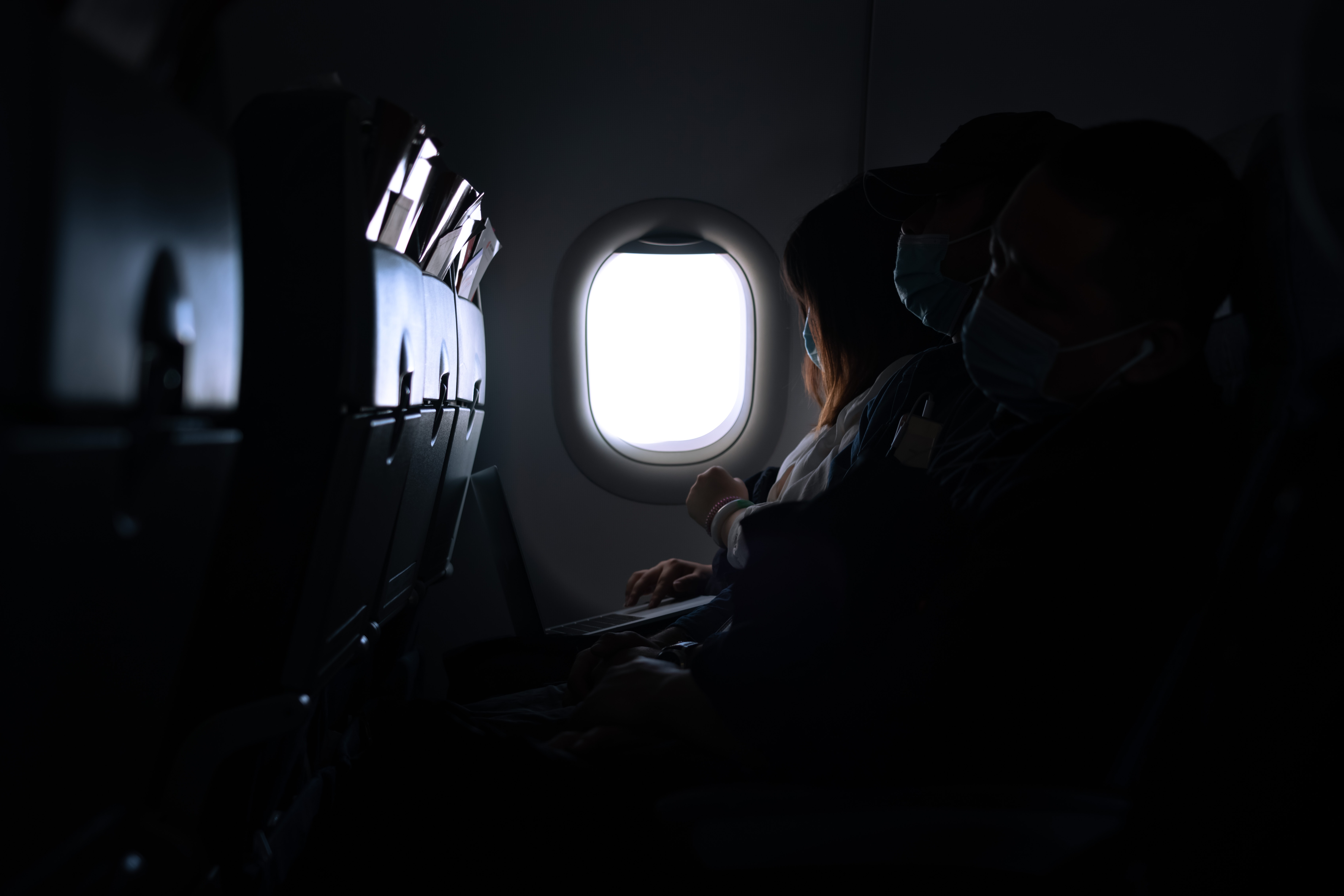 Photo credit: Photo by Rudy Dong
While I'd like to be fearless, I'm not sure that lack of fear alone is the goal. When I look at the passages of Scripture about fear, I see something different from an instruction to knuckle down and overcome. God's Word doesn't seem to order us to use human efforts to banish fear. I see instead an invitation to trust, to be present, and to be aware of God's presence where we might otherwise assume his absence:
Psalm 23:4: [David wrote,] "Even when I walk through the darkest valley, I will not be afraid, for you are close beside me."
Joshua 1:9: [The Lord said,] "This is my command—be strong and courageous! Do not be afraid or discouraged. For the Lord your God is with you wherever you go."
Deuteronomy 31:6: [Moses said,] "Be strong and courageous! Do not be afraid and do not panic before them [the nations living in Canaan]. For the Lord your God will personally go ahead of you. He will neither fail you nor abandon you."
1 Chronicles 28:20: [David said,] "Be strong and courageous, and do the work. Don't be afraid or discouraged, for the Lord God, my God, is with you. He will not fail you or forsake you."
Isaiah 41:10: [The Lord said,] "Don't be afraid, for I am with you. Don't be discouraged, for I am your God."[i]
---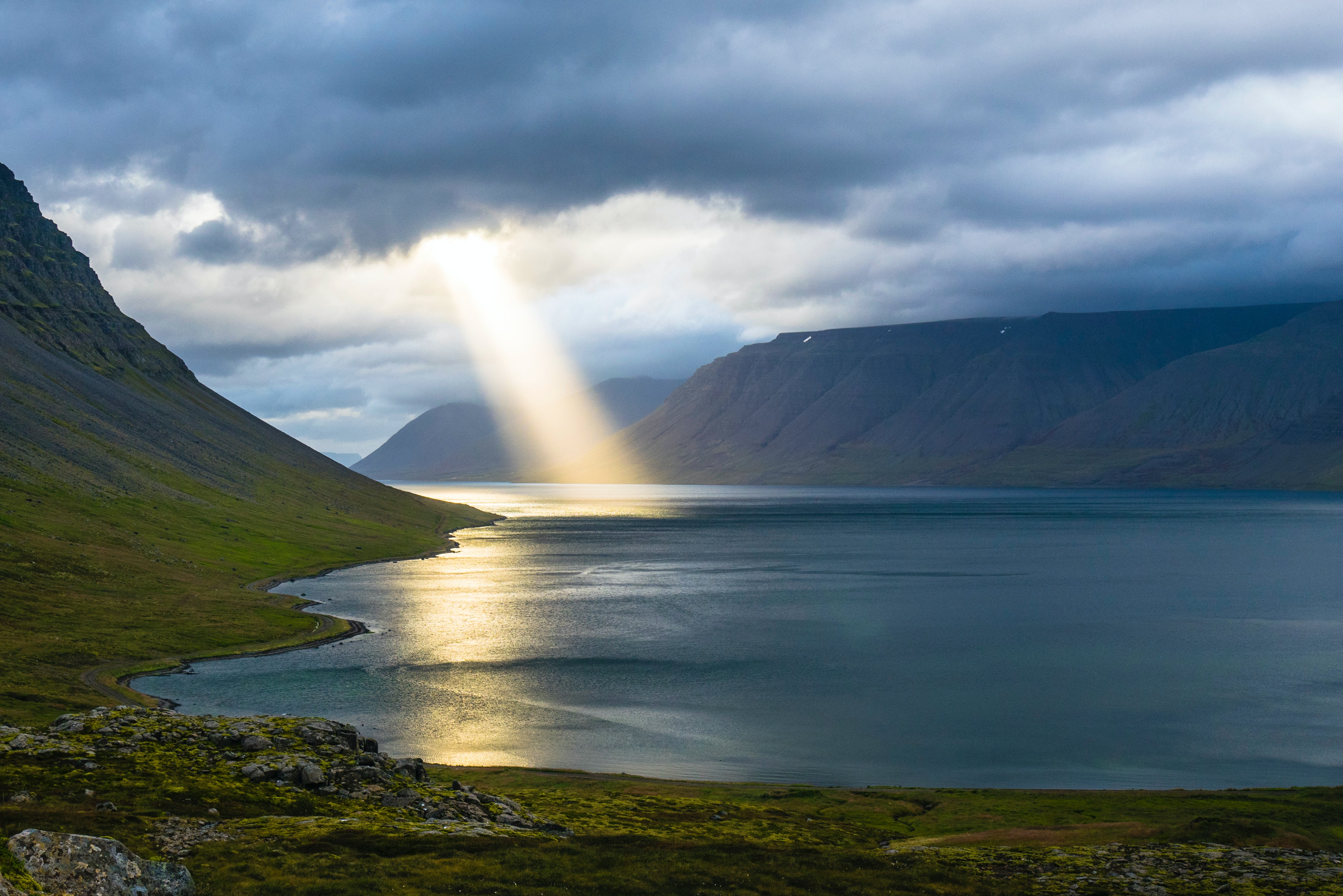 Photo credit: Photo by Davide Cantelli
This is the confidence we have from Scripture: The more we live into the reality of God's presence, the more aware we are of him, the more we embrace his love for us—the less of a hold fear will have on us. Why is this so? Because God himself, in and through Jesus Christ, conquered our deepest fears and has opened the pathway into dependence on his love. We can trust him because of not only what we see in Jesus but what God did through Jesus: he came in human flesh to demonstrate God's love; he lived the life of a perfect human to show us what total trust in God looks like; he died on the cross to atone for the sin of all humanity; God raised him from the dead to display his power over the scariest thing of all, death; and he ascended to the right hand of the Father, alive, promising to bring us there with him—alive—in the end. Left by ourselves and to our own capabilities, there are plenty of things to be afraid of in this world. But God is not shaking a finger at us and telling us to try harder to not be afraid. He is telling us that as we lean into him and trust him, our fear will dissipate.
---
Footnotes
[i] There is something of a debate as to whether Scripture actually includes 365 instances in which God tells his people not to fear (see, for example, https://aleteia.org/2017/08/27/if-you-suffer-from-anxiety-you-need-to-know-the-most-repeated-advice-in-the-bible/ and https://www.accordancebible.com/A-Do-Not-Be-Afraid-For-Every-Day-Of-The-Year). But whether this assertion is accurate is not really my point. As I explain, willing ourselves to be fearless doesn't seem to be what God is meaning to say. Rather, his instructions about fear are more of an invitation to be aware of his presence and faithfulness to us in the midst of situations that elicit fear.
[ii] Drawn from "Dr. Albrecht's 5 Types of Fears: What We're Really Afraid Of," Coaching Tools, October 2, 2014, https://www.thecoachingtoolscompany.com/5-types-of-fears-dr-karl-albrecht/.
[iii] Italics in this list were added.
You've been reading from
---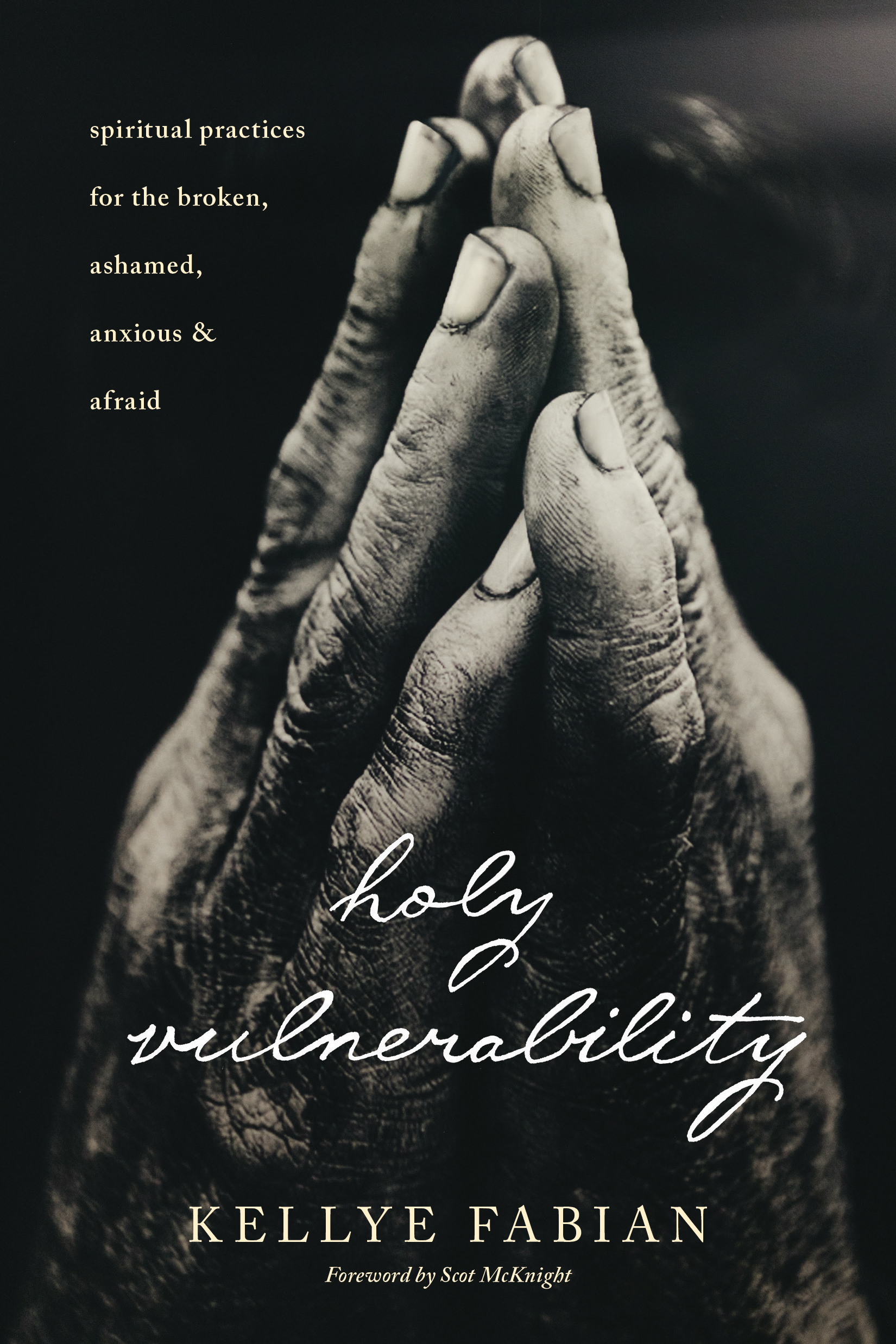 Life can seemingly be fine on the surface. But for any of us who scratch that surface, we recognize anxiety, shame, disappointment, and regret. And yet, in the depths of these feelings, in the things we hate about ourselves, others, and this world, we can invite God's presence.
Holy Vulnerability unpacks six atypical, unexpected spiritual practices intended to open us to God's healing and transformation. Through practices like laughter, community, and tangible engagement with creation, Kellye guides us to notice where brokenness is breaking into our lives. And as we intentionally seek God in the midst of these practices—as we step out in holy vulnerability—God will meet us there.
About the Author
Kellye Fabian serves at Willow Creek Community Church as the Pastor of Biblical Oversight & Support and is author of Holy Vulnerability: Spiritual Practices for the Broken, Ashamed, Anxious, and Afraid and Sacred Questions: A Transformative Journey Through the Bible. A former trial attorney turned pastor, Kellye's experiences have equipped her to work closely with people struggling with and learning how to cope with hard things.
Kellye provides leadership, develops content, and fills various roles at Willow Creek, including teaching and leading the community through spiritual practices. Kellye also teaches spiritual discipline workshops.
Kellye has a Certificate of Spiritual Formation through the Transforming Center and a master of arts degree in New Testament from Northern Seminary. Kellye and her husband, Steve, have three daughters between them and live in the Chicago area.
---
---