"Truly, we have to peel back the facade of our traditions and see what's underneath, just as the little people are doing. Our season of Advent should be a lifelong search, not a monthlong observance."
By Robin W. Pearson, author of A Long Time Comin' and 'Til I Want No More
Each day this December I've shared an activity on my Instagram story, sharing how our little people are celebrating the season of Advent. Lone Ranger created a Christmas tree out of toilet paper rolls, stuffed them with small surprises (and I mean stuffed!), then used tons of hot glue, construction paper, and beads to cover it. Brown Sugar and TD get to punch through each numbered day as they work their way toward Christmas. So far, they've discovered tiny action figures and plenty of clay and candy (much to the dismay of my area rugs and their dentist!).
You'd think it would be easy peasy; the "tree" is thin paper, and the rolls aren't that deep.
But our youngest two have to invest some mmmpf into their efforts. Sometimes they work together, but more often than not, they're wrangling over who's going first, how to get past the taut paper, and who gets what flavor or color once they find the day's treat. Lone Ranger poured herself into designing this project, into planning all the fun her baby brother and sister would have as they dug into each day's surprise. She tried to make each day different from the last, and she considers their laughter—and mine—well worth all her time and burned fingertips.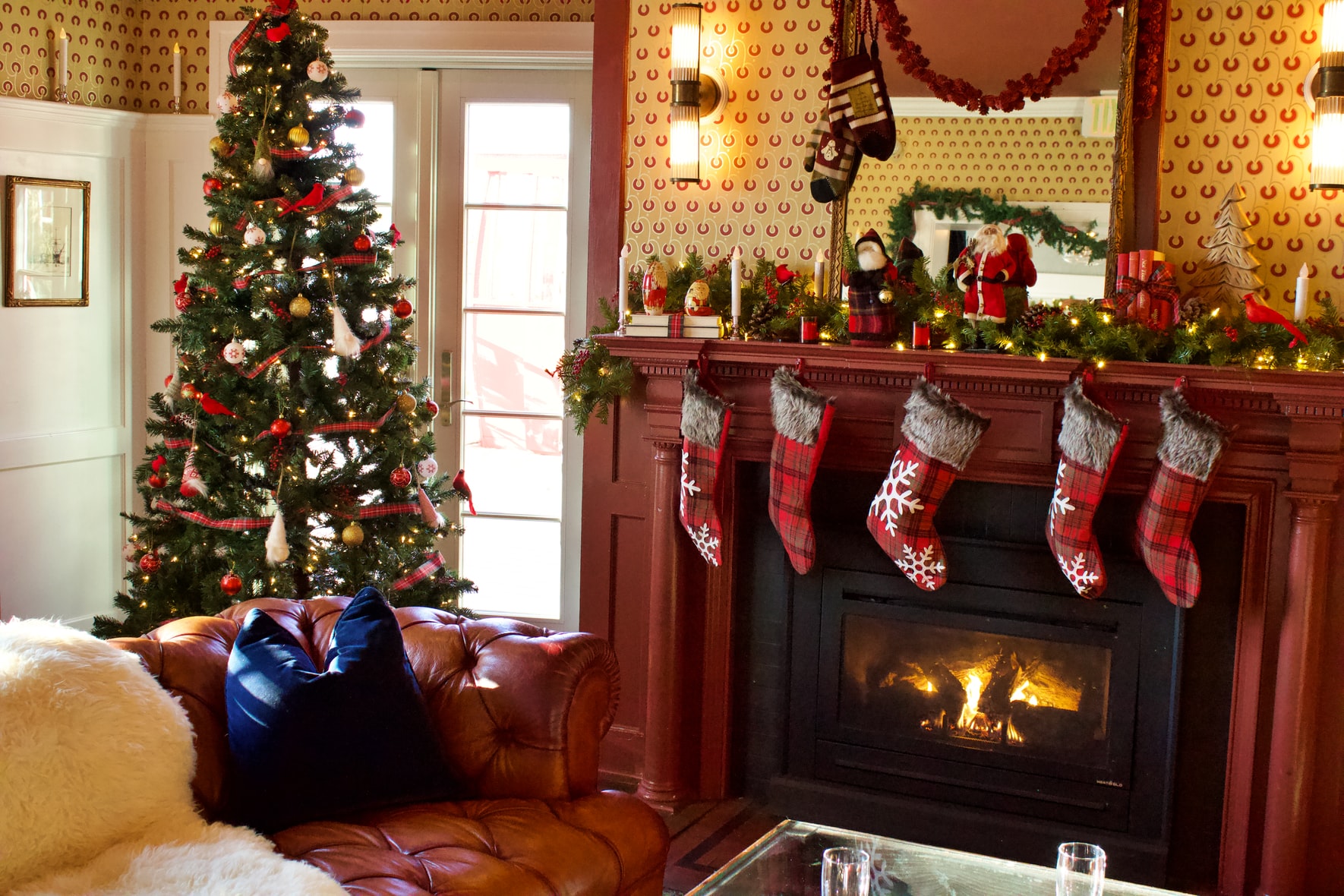 Photo credit: Addy Mae (@addymae)
The preparation, the search, the struggle, the wait. The sacrifice. The joy of hope fulfilled. The gift. Advent.
This year, we're trying not to get caught up in what we always do instead of what we need to do. It's easy to don our traditions like our favorite ugly sweaters—exchanging godly gifts, visiting the tree farm whether it's twenty degrees or seventy-two, stringing lights, and baking sweet potato pies. All good things. And even better, we devote time for family worship and prayer, give the-reason-for-the-season sermonettes, read Advent stories, spend time helping others. But what about our best? Sometimes the wonder of that "silent night, holy night" merely hums in the background of our routine; our weary spirits aren't shouting, "Joy to the world!" Yet, there should be a hallelujah in our Christmas chorus when we consider the manger and envision the cross.
Truly, we have to peel back the facade of our traditions and see what's underneath, just as the little people are doing. Our season of Advent should be a lifelong search, not a monthlong observance. When we seek the Lord with our whole heart, we will learn something new about Him—and ourselves—every day. Shoot, every minute. These may be painful lessons, some less so, as He forces us to dig deeper. He'll move people and circumstances out of our way—mere beads and thin construction paper—to allow room for more of Him, less of us. He'll reveal our true, not-so-shiny motivations and limitations. Like Brown Sugar and TD, we may struggle to find the truth beneath all the wrapping—the suffering and the loss and the hardship and even the blessings—and we need to ask for help.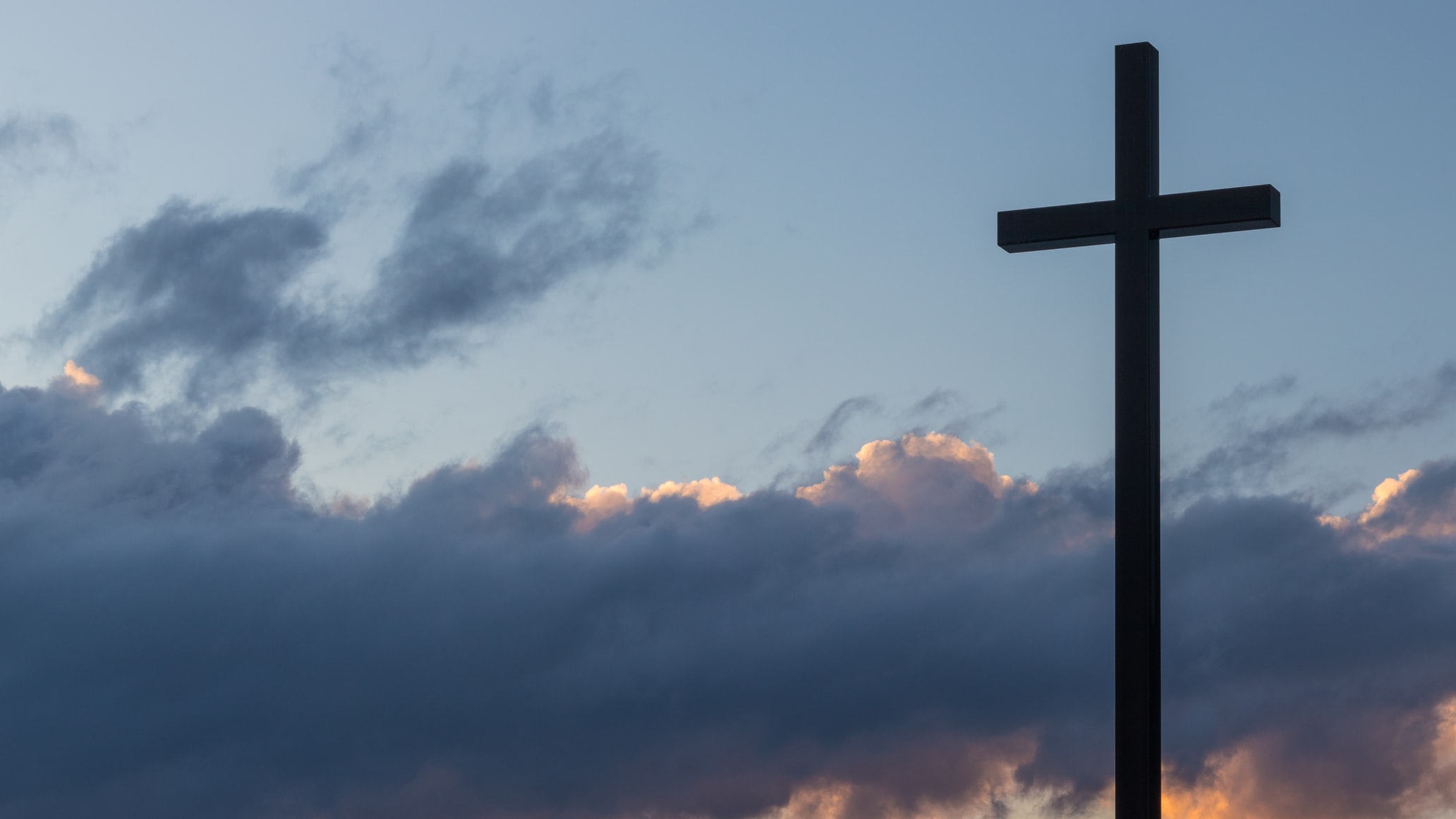 Photo credit: Greg Rosenke (@greg_rosenke)
I've asked, and I've had to wait for answers—waiting and watching, much as God's people waited for their answer in the Messiah, thousands of years ago. Some days have been as sweet as the candy Lone Ranger hid for her brother and sister, but other days? I've felt as broken as the toy that Brown Sugar extracted from that paper tree. But the Lord is working on me, reforming my expectations, molding and shaping me like the modeling clay my little people found. And sometimes He throws me in the preheated, refining oven for good measure.
God is good that way. He chastens those He loves, and boy, does He adore me (Hebrews 12:6). I'm still working out all the hows and the whys of His love just as the magi searched the heavens for His location. And like the star, "Such knowledge is too wonderful for me; It is high, I cannot attain it" (Psalm 139:6). Still, I'm learning to thank Him in the seeking and in the silence. As my grandma said, I'm gonna praise Him anyhow. Another new tradition.
And what about the old? We'll hold on to many of them, for it's the heart behind them we pray God changes if need be. We'll eat our turkey and ham at Christmas because that's the way my mama did it and make cranberry sauce and sweet potato casserole because that's how we do it. Some things are just too yummy to let go and too precious not to write about. The little people will probably camp out together Christmas Eve the way they always have, right after we finish The Nativity Story. When they're off to bed, Hubby and I will search for those presents we hid from ourselves.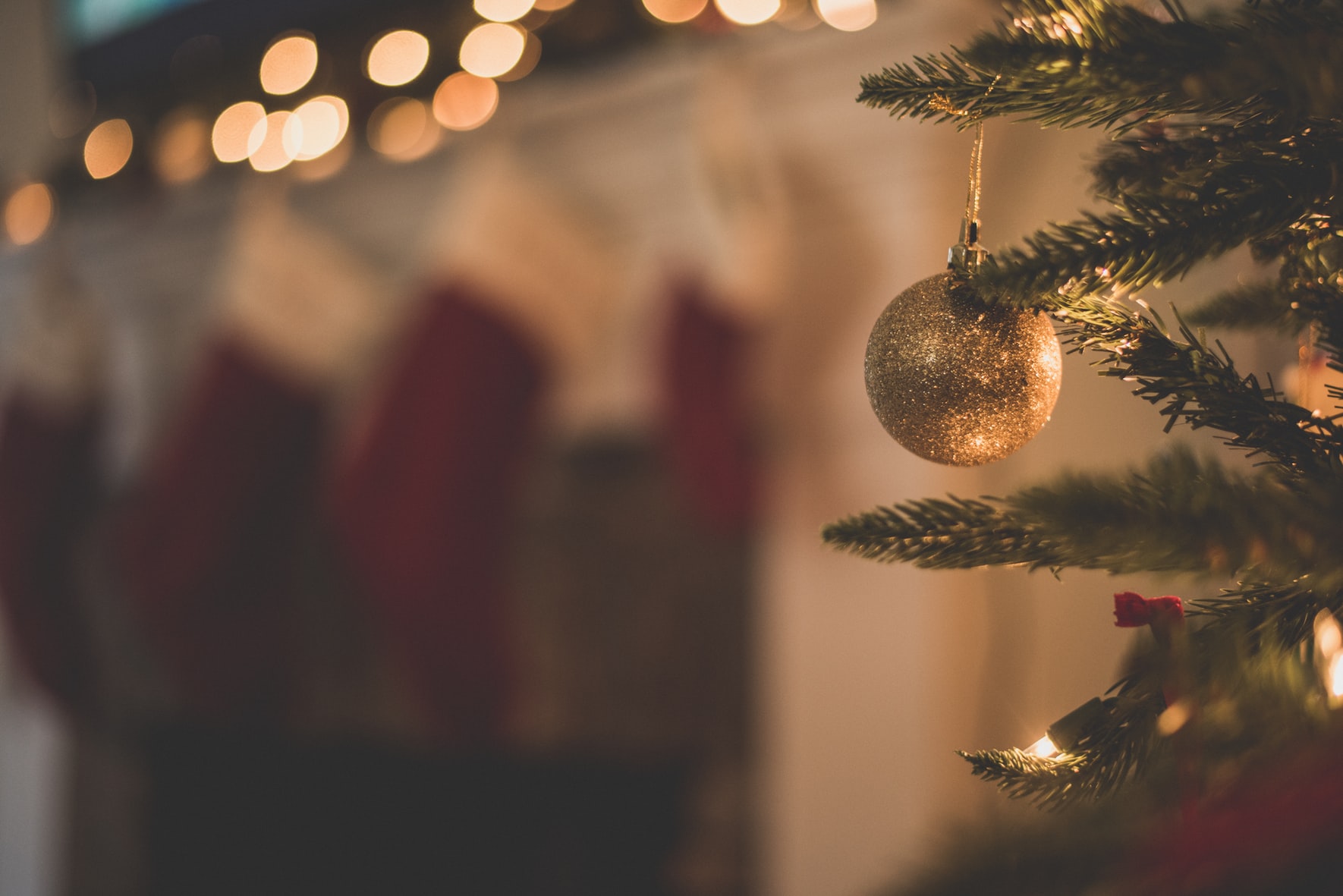 Photo credit: Chad Madden (@chadmadden)
What we won't look for are the old hurts, bitterness, and other habits that should go by the wayside. Instead, we're clinging to the love of Jesus in and out of season. That means we're spreading joy and walking in hope. Cradling the baby Jesus and lauding the resurrected Savior. Looking back to the manger that welcomed His arrival and looking to the clouds for His imminent return. We will sing "O Come, O Come, Emmanuel" as we praise God that He's already with us.
And we'll open that last surprise in Lone Ranger's tree. Knowing her, it's going to be a good one.
Featured image photo credit: Chris Benson (@lordmaui)
You might be interested in
---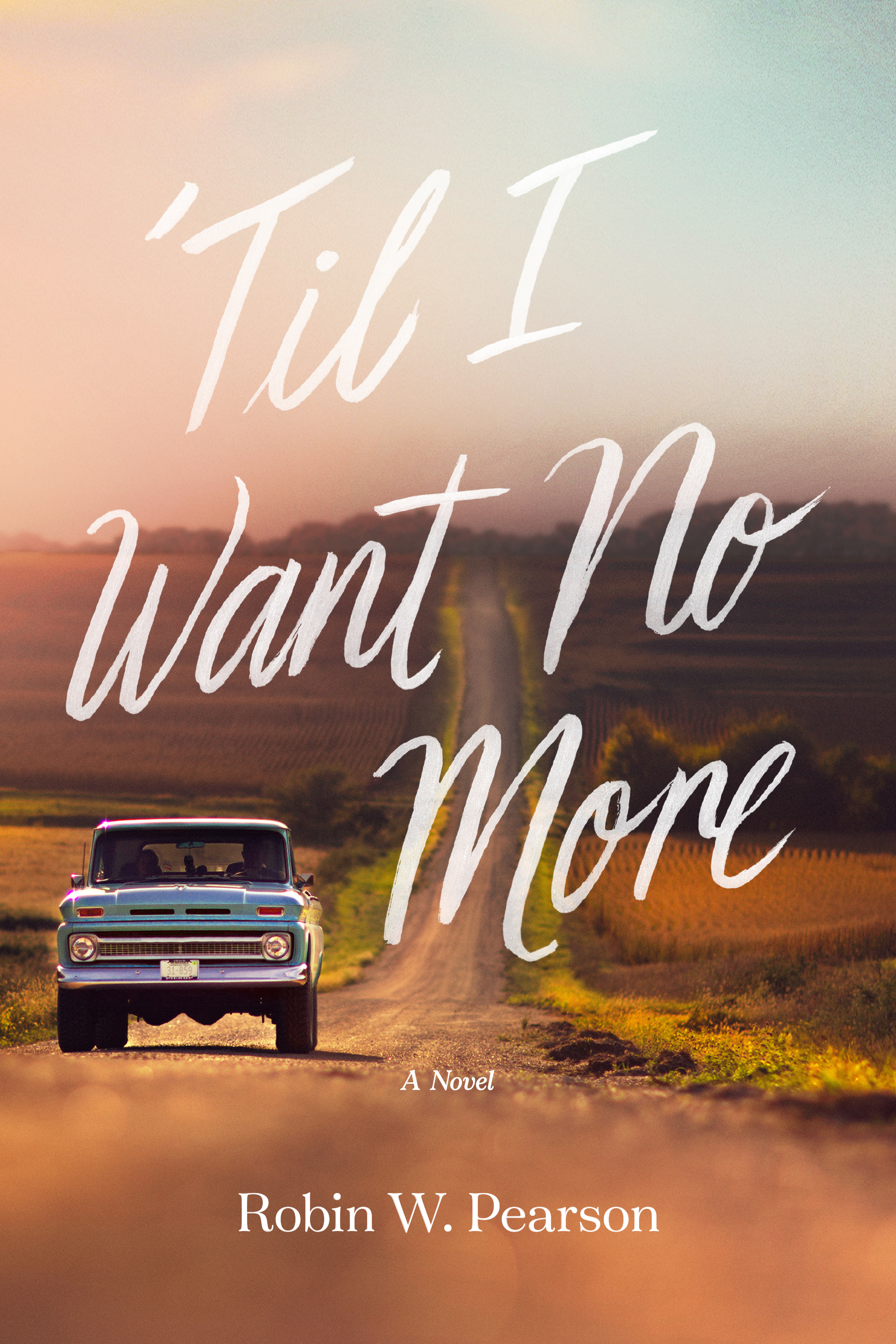 "Pearson's excellent characters and plotting capture the complexity and beauty of family. . . . Pearson rises to another level with this excellent story." —Publishers Weekly starred review
When the man she loved years ago returns to town, one young woman's complicated past rises again, threatening to expose her well-kept secrets.
If Maxine could put her finger on the moment when her life went into a tailspin, she would point back twenty years to the day her daddy died. She tells herself he's the only
person who ever really knew and loved her, and if he hadn't left her behind, her future would've taken a different path. No absentee mother, no stepfather, no rebellious ripping and running during her teenage years. And no JD, who gave her wandering young heart a home, at least for a time.
But that's over and done with. All grown-up now, Maxine has pledged her heart and ring finger to Theodore Charles, the man she'll promise to love, honor, and obey in front of God and everybody. At least that's what she's telling anybody who will listen. The only folks buying it are the dog and the readers of her column, however. Her best friend and family aren't having it—not even Celeste, the double bass–playing thirteen-year-old the community of Mount Laurel, North Carolina, believes is Maxine's adopted sister. And apparently, neither is the newly returned JD, who seems intent on toppling Maxine's reconstructed life. As her wedding day marches ever closer, Maxine confronts what it means to be really known and loved by examining what's buried in her own heart and exposing truth that has never seen the light of day. A Christian fiction novel with a poignant story of romance, a search for truth, and a journey to redemption. For fans of Chris Fabry, Lauren Denton, and Charles Martin.
About the Author
Robin W. Pearson's writing sprouts from her Southern roots and her love of her husband and seven children. Both lend authenticity to her novels. After graduating from Wake Forest University, she has corrected grammar up and down the East Coast in her career as an editor and writer that started with Houghton Mifflin Company twenty-five years ago. Since then she has freelanced with magazines, parenting journals, textbooks, and homeschooling resources. Follow her on her blog, Mommy, Concentrated, where she shares her adventures in faith, family, and freelancing.
---
---