By Joel C. Rosenberg, author of the book Enemies and Allies.
A conversation with Mike Pompeo, former CIA Director and Secretary of State
I first met Mike Pompeo in June 2016, when he was serving his third term as a congressman from Kansas. One of his staff members had contacted me and asked if I would like to meet her boss the next time I was in Washington, D.C. She said Pompeo had been reading my books and was interested in my views on the dramatic changes underway in the Middle East.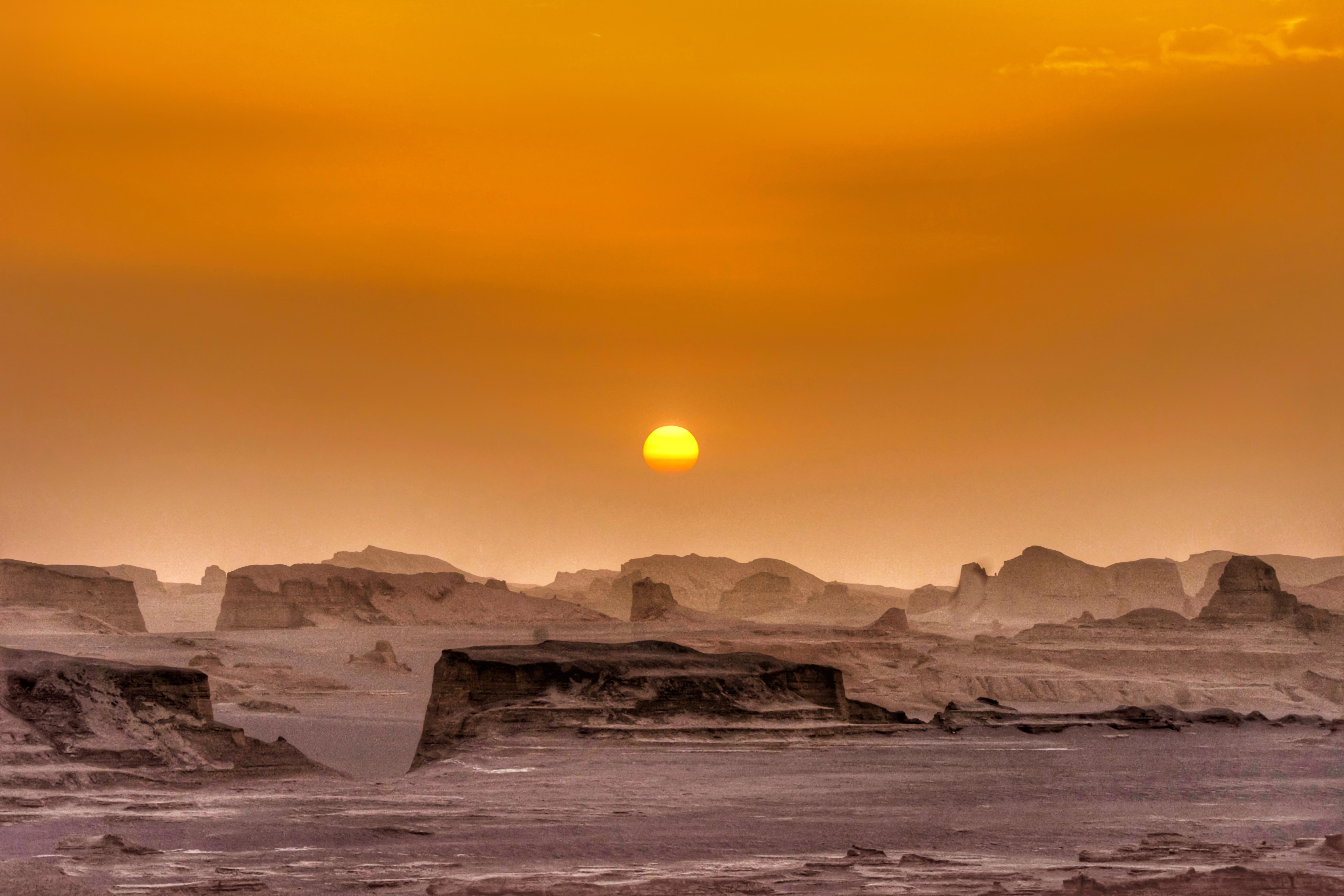 Photo credit: Azin Javadzadeh

As it happened, I had just arrived in the U.S. from my home in Israel to speak at a series of conferences and events. I readily accepted the invitation and we set the meeting for Friday, June 10.
Pompeo struck me as a down-to-earth, no-nonsense straight shooter who had seen his share of difficult times, and he intrigued me for several reasons. He was a U.S. Army vet who served on the House Intelligence Committee. He was also a devout Christian who had once taught fifth-grade Sunday school and whose faith shaped his worldview.
Pompeo was also one of the more outspoken members of Congress in opposition to the nuclear deal that President Barack Obama had negotiated with Iran, calling it "a historic mistake" and "a surrender." Particularly impressive to me was that Pompeo and Senator Tom Cotton of Arkansas had discovered and exposed the stunning fact that the Obama team had allowed Iran to negotiate secret side deals with the International Atomic Energy Agency (IAEA) without revealing the existence or the substance of these deals to Congress or the American people.
When we met for coffee in his Capitol Hill office, we did not spend much time discussing our personal lives. Mostly we focused on Iran and the campaign of genocide being waged by the Islamic State of Iraq and Syria (ISIS).3
I brought Pompeo two of my most recent novels as gifts—The Third Target, published in January 2015, and The First Hostage, published in December 2015. They were the first two installments of a trilogy I was writing about ISIS, portraying the group not simply as a terrorist threat but as a genocidal threat fueled by the group's apocalyptic eschatology, a subject too few in Washington were focused on at the time.
In The Third Target, ISIS jihadists capture a cache of chemical weapons in Syria and begin a series of attacks throughout the region. Feverishly seeking to expand the territorial reach of their Islamic kingdom known as a caliphate, they also try to assassinate the king of Jordan, blow up his palace, take over his kingdom, and fly their black flags over Amman.
During our conversation, I explained to Congressman Pompeo that while I was researching and writing the book in 2013 and early 2014, President Obama was publicly dismissing ISIS as a "jayvee team" that posed no serious threat to the U.S. or our allies.4
However, as early as the summer of 2014—still months before my novel was released—it was becoming apparent that genocidal conditions were emerging, and the jihadists were willing to annihilate all who stood in their way as they tried to establish their Islamic State. As I was then saying publicly, this was as dark a time as any I had ever seen in the modern Middle East. ISIS had captured half of Iraq and was forcing Christians there to convert or die. More than 170,000 people had been murdered in Syria, and millions of Syrians had fled their homes to escape the violence.5
By the time The Third Target was released, the ghastly atrocities committed by ISIS were worsening exponentially. I used my book tour—including an address to the National Religious Broadcasters convention—to explain and speak out against the apocalyptic theology driving the leaders of ISIS, calling on the Obama administration to formally declare the actions of ISIS as genocide and urging the White House to take far more decisive military action to end the slaughter of Christians, Yazidis, and Muslims.6
Obama didn't get it.
But Mike Pompeo did. I had heard the congressman sound the warning bells against ISIS, and I was grateful to now have the opportunity to discuss it with him.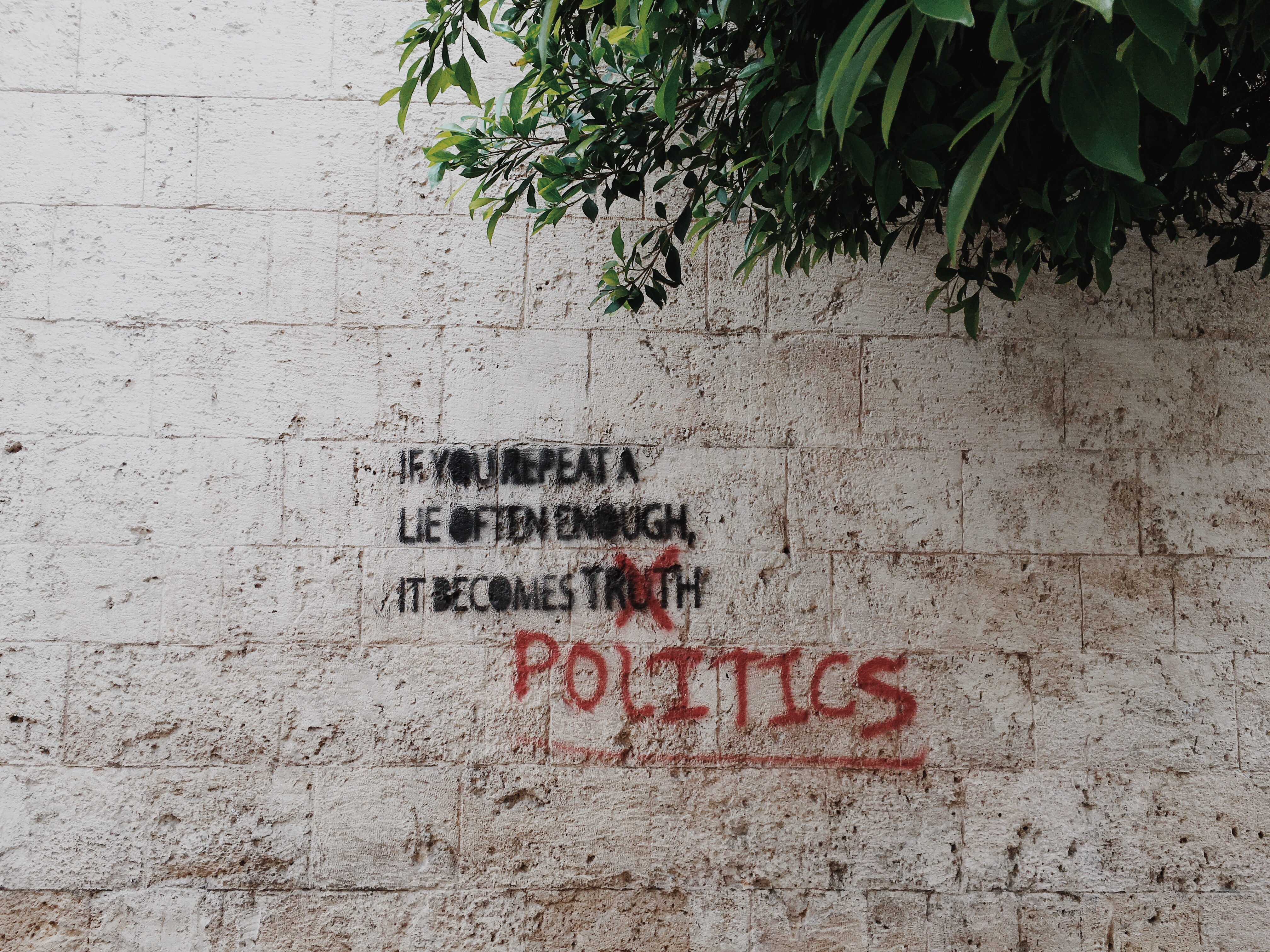 Photo credit: Brian Wertheim

In September 2015, for example, Pompeo had cosponsored a congressional resolution, "expressing the sense of Congress that those who commit or support atrocities against Christians and other ethnic and religious minorities, including Yezidis, Turkmen, Sabea-Mandeans, Kaka'e, and Kurds, and who target them specifically for ethnic or religious reasons, are committing, and are hereby declared to be committing, 'war crimes,' 'crimes against humanity,' and 'genocide.'"
When President Obama failed to take decisive action, Pompeo wrote to Secretary of State John Kerry, urging the administration to do more to protect Christians and other religious minorities.
"Since launching its caliphate, ISIS has executed, enslaved, abducted, displaced, and forcibly converted thousands of Christians," Pompeo wrote. "In areas that ISIS controls, Christians face three stark choices: pay the ruinous jizya tax, convert to Islam, or be murdered. Worse still, even Christians who pay this tax are eventually stripped of their property and killed."
Still, Obama and his team vacillated.
Representative Jeff Fortenberry of Nebraska (the resolution's lead author), Pompeo, and their colleagues in the House decided it was time to turn up the heat. On March 14, 2016, they brought their resolution to the House floor, where it passed unanimously, 393 to 0. Democrats abandoned the president en masse and joined their Republican colleagues in demanding action from the administration.
Finally, on March 17, Secretary Kerry held a news conference in which he acknowledged that ISIS "is genocidal by self-proclamation, by ideology, and by actions in what it says, what it believes, and what it does."10 Now, of course, the question was, How serious would the administration be about crushing ISIS and stopping the genocide once and for all?11
Tragically, Obama still refused to order decisive military action.
As Pompeo and I discussed the situation, I said, "Congressman, one of the central themes in my novels is this: To misunderstand the nature and threat of evil is to risk being blindsided by it.
"Americans were blindsided by the Imperial Japanese on December 7, 1941. Neither we nor our leaders truly understood the evil intentions or capabilities of the Japanese military until they hit us at Pearl Harbor. "Americans were blindsided again on September 11, 2001. The 9/11 Commission Report makes it clear that the success of the attacks by al Qaeda weren't so much the failure of intelligence—looking back, all the signs were there—but a failure of imagination. Our leaders simply couldn't imagine that anyone would hijack jet planes and turn them into ballistic missiles by flying them into buildings. Now we have leaders who have been blindsided again. Everything in ISIS doctrine and theology tells us this is a group determined to use genocide to bring about the End of Days, establish their caliphate, and welcome the coming of the so-called savior, the Mahdi. But Obama, Biden, Kerry, and their team can't or won't see it."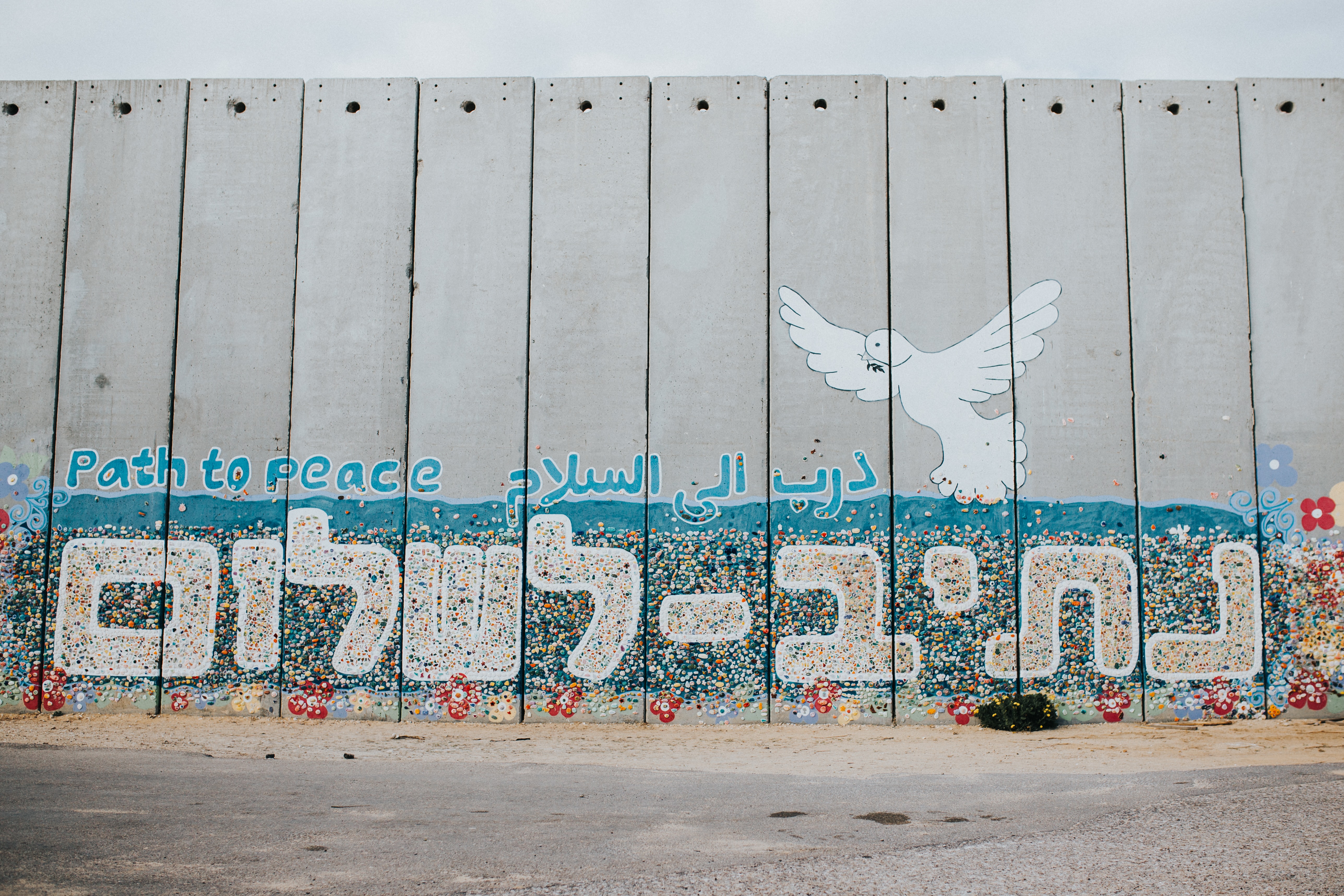 Photo credit: Cole Keister
Pompeo replied that the only hope to confront and crush such evil was to elect a serious, experienced Republican commander in chief who was prepared to handle himself on the world stage from day one in office. I agreed, but at that moment it seemed impossible. Donald Trump, with no previous political experience, had already been declared the presumptive winner of the Republican nomination, awaiting only confirmation at the national convention in July.
Neither Pompeo nor I had backed Trump during the primaries. Indeed, we had both been sharply critical of him and had supported other Republican contenders. At that time, I considered myself a Never Trumper.
"I'm curious," Pompeo said as our conversation drew to a close, "how did you get the idea of writing novels about ISIS when they weren't even a household word?"
I explained that the idea had come from talking to two former directors of the Central Intelligence Agency—James Woolsey, a Democrat who had served under President Bill Clinton, and Porter Goss, a Republican who had served under President George W. Bush. Both had become friends of mine, and when I'd asked them what kept them up at night—who the new "bad guys" were in the Middle East that I ought to be writing about—each had, in separate conversations, told me that al Qaeda in Iraq was morphing into something particularly dangerous.
That had intrigued me, so I did some research and ended up writing the books, based on their advice.
Little could I have imagined as I gave those two novels to Mike Pompeo—sitting in his office in the Cannon House Office Building on that Friday in June 2016—that I was talking to the next director of the CIA, a future secretary of state, and a man who would play a critical role in helping President Trump withdraw from the Iran nuclear deal, create a strategy of "maximum pressure" against the regime in Tehran, destroy the Islamic State, crush the caliphate, liberate its enslaved victims, revitalize our tattered alliances with Israel and the Sunni Arab states, and broker the most significant Arab-Israeli peace treaties in more than a quarter of a century.
Life truly is stranger than fiction.
Featured Image Photo credit: Corbin Mathias
You've been reading an excerpt from
---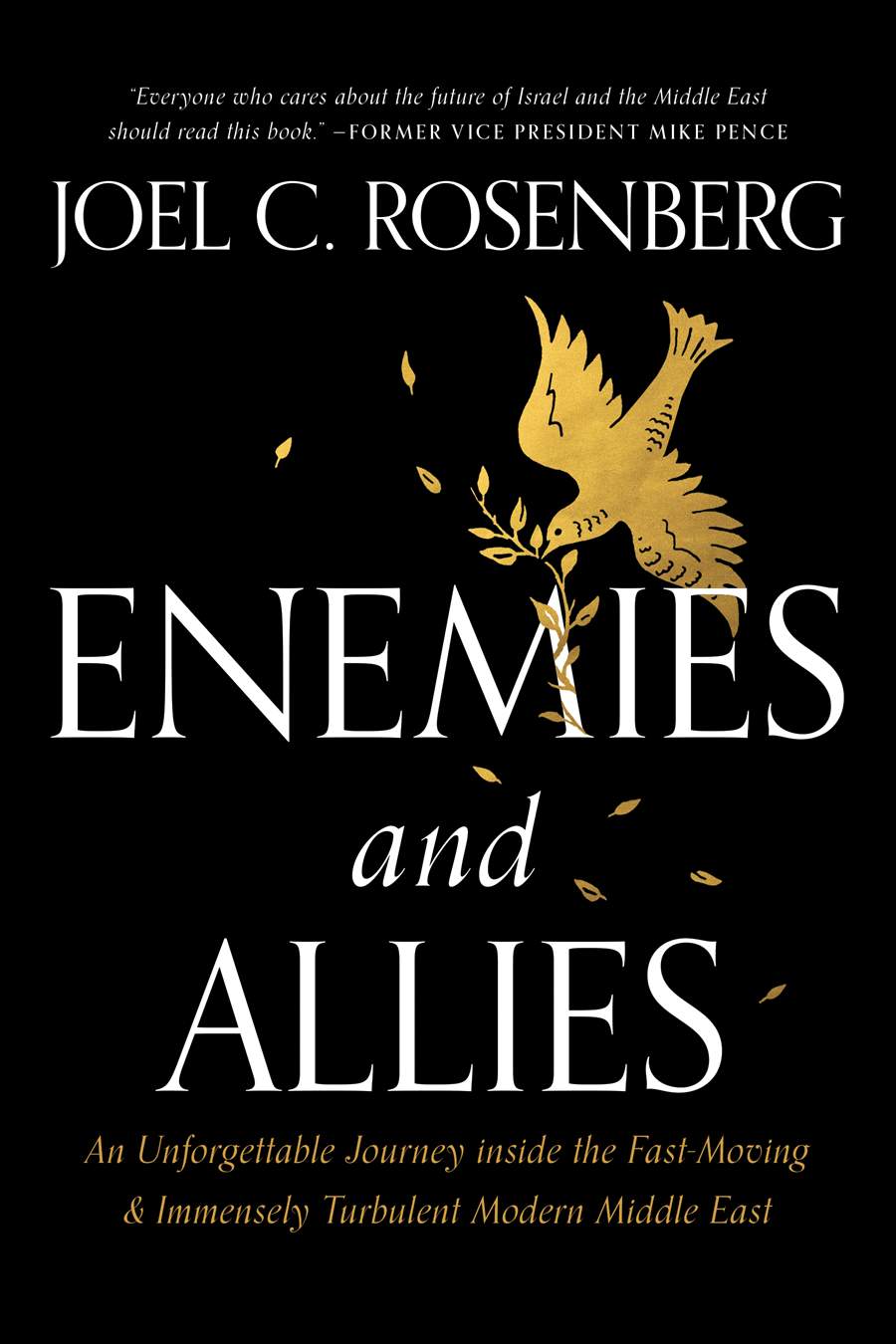 USA Today bestseller!
Do recent changes in the Middle East signal peace? One Arab country after another is signing historic, game-changing peace, trade, investment, and tourism deals with Israel. At the same time, Russia, Iran, and Turkey are forming a highly dangerous alliance that could threaten the Western powers. Meanwhile, the U.S. is drawing down its military forces in the Mideast and focusing on matters closer to home. Where's it all heading?
New York Times bestselling author Joel C. Rosenberg, based in Jerusalem, skillfully and clearly explains the sometimes-encouraging, sometimes-violent, yet rapidly shifting landscape in Israel and the Arab/Muslim world. Enemies and Allies will take readers behind closed doors in the Middle East and introduce them to the very kings and crown princes, presidents and prime ministers who are leading the change.
About the Author
Joel C. Rosenberg is a New York Times bestselling author of fifteen novels and five nonfiction books with nearly 5 million copies in print.
He has marked his place among today's top fact-based fiction authors, and U.S. News and World Report hailed him as a "modern-day Nostradamus." His newest novel, The Jerusalem Assassin, releases March 17.
Joel regularly speaks with leaders around the world about geopolitical and religious freedom issues. In the last two years alone, he has met face-to-face with President Donald Trump, Vice President Mike Pence, Secretary of State Mike Pompeo, Jordanian King Abdullah II, Egyptian president el-Sisi, the crown prince of Abu Dhabi, and the crown prince of the Kingdom of Saudi Arabia.
He has appeared on hundreds of radio and TV programs in the U.S., Canada, and around the world and has been profiled by the New York Times, the Washington Times, and the Jerusalem Post.
A well-known evangelical in the U.S., he is the founder and chairman of The Joshua Fund, a nonprofit educational and humanitarian relief organization dedicated to educating and mobilizing Christians to "bless Israel and her neighbors in the name of Jesus, according to Genesis 12:1-3." New York Times Magazine recently called Joel "a powerful force in the evangelical movement."
Rosenberg is the grandson of Orthodox Jews who escaped czarist Russia in the early 1900s and comes from a Jewish background on his father's side and a Gentile background on his mother's side. He and his wife, Lynn, are dual U.S.-Israeli citizens. They made aliyah in 2014 and live with their sons in Jerusalem, Israel.
For more information, visit joelrosenberg.com.
---
---