Today is Veterans Day. We honor the men and women of our armed forces and their brave service to our nation and nations around the world. The ability to even publish a blog post in freedom is a gift not to be taken for granted. A gift that has come at great cost. For this and countless more, I say: Thank You.
---
We have the privilege to hear from bestselling authors, Brian Andrews, a veteran submarine officer, and Jeffrey Wilson, a combat surgeon veteran. We'll learn more about their new book in the Shepherds Series, Dark Intercept, and how their military service has shaped them as authors, and followers of Jesus.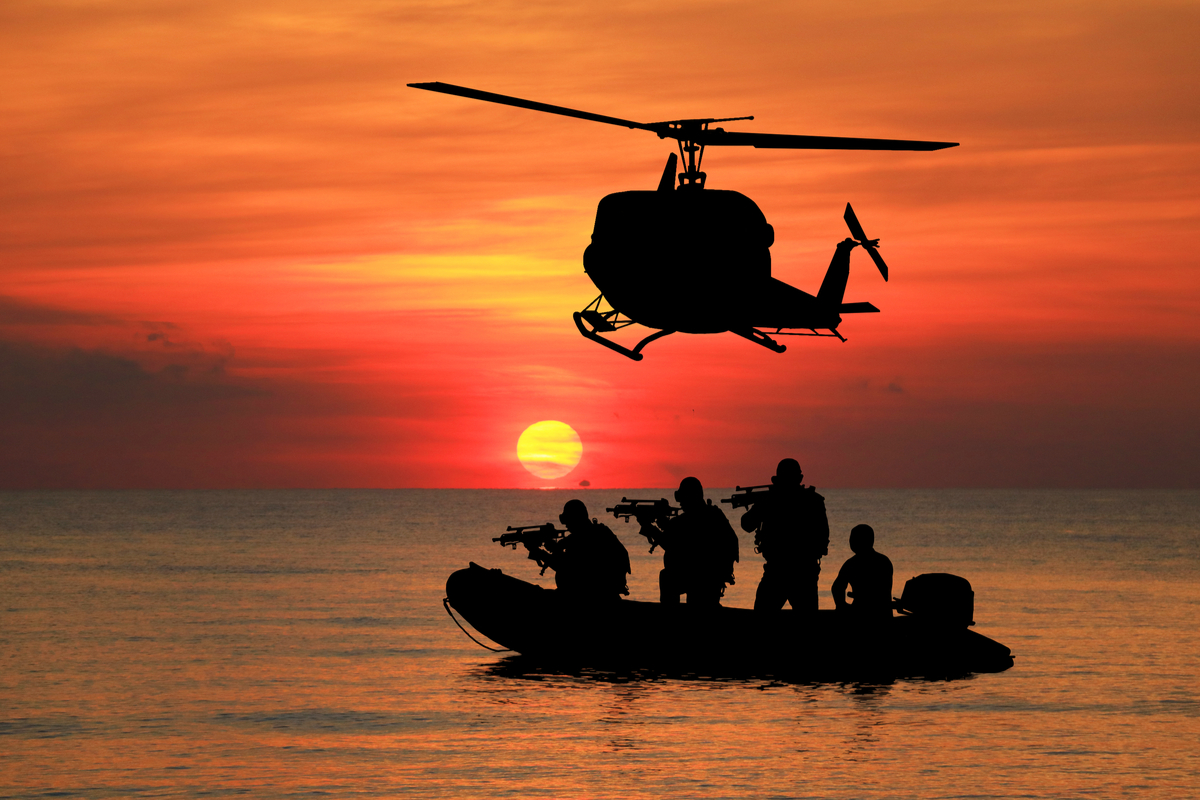 Photo credit: Shutterstock
Dark Intercept is the first of three novels in the Shepherds series. Can you give us a brief overview of the series?
The Shepherds series follows Navy SEAL Jedidiah Johnson, a man haunted by a strange event in his youth that shook his faith and put his life on a new trajectory. Now medically retiring after an injury, he is called back into action when his estranged childhood best friend David reaches out for help in locating his kidnapped daughter, Sarah Beth. This begins Jedidiah's journey into the world of spiritual warfare, fought in the shadows by the mysterious covert action unit known as the Shepherds. Dark Intercept kicks off an action-filled series that explores biblical concepts of spiritual warfare, good and evil, and crises in faith in a modern setting while beginning Jedidiah's heroic journey to redemption.
2. "Taken meets Stranger Things" and "supernatural thriller series with military elements" have been two phrases used to describe this series. Why are those great descriptive phrases?
Taken is the story of a man who is willing to risk everything and do anything to rescue his kidnapped daughter. In Dark Intercept, we find Jedidiah Johnson in a similar situation—except in Jed's case, there's a twist. Instead of setting out to rescue his own daughter, Jed agrees to rescue the daughter he wishes he'd had.
The Stranger Things mash-up is a super-fun and appropriate reference because just like in that series, in Dark Intercept, the reader quickly realizes there's more going on than meets the eye in the streets of Nashville. Seemingly impossible supernatural occurrences are happening all around Jed, and the more he tries to deny them, the worse things get. An unseen battle is raging, and the players are engaged in spiritual warfare.
3. Where did the inspiration for this series come from?
This series is one we've been kicking around for a while. Obviously the inspiration for the military and covert operations side of the story comes from our time in service and the real-life special operators we've had the honor to serve beside. Blending this with faith and biblical supernatural elements, however, is inspired to an extent by the same service. In our own lives and service, we've had to deal with burning questions about the nature of God, His role in the world and our lives, good and evil, and supernatural, spiritual warfare the Bible tells us rages around us every day.
Jeff's opportunity to lead a men's military ministry for a large church further inspired both of us as we worked through the issues with veterans and active-duty service members struggling with the same questions.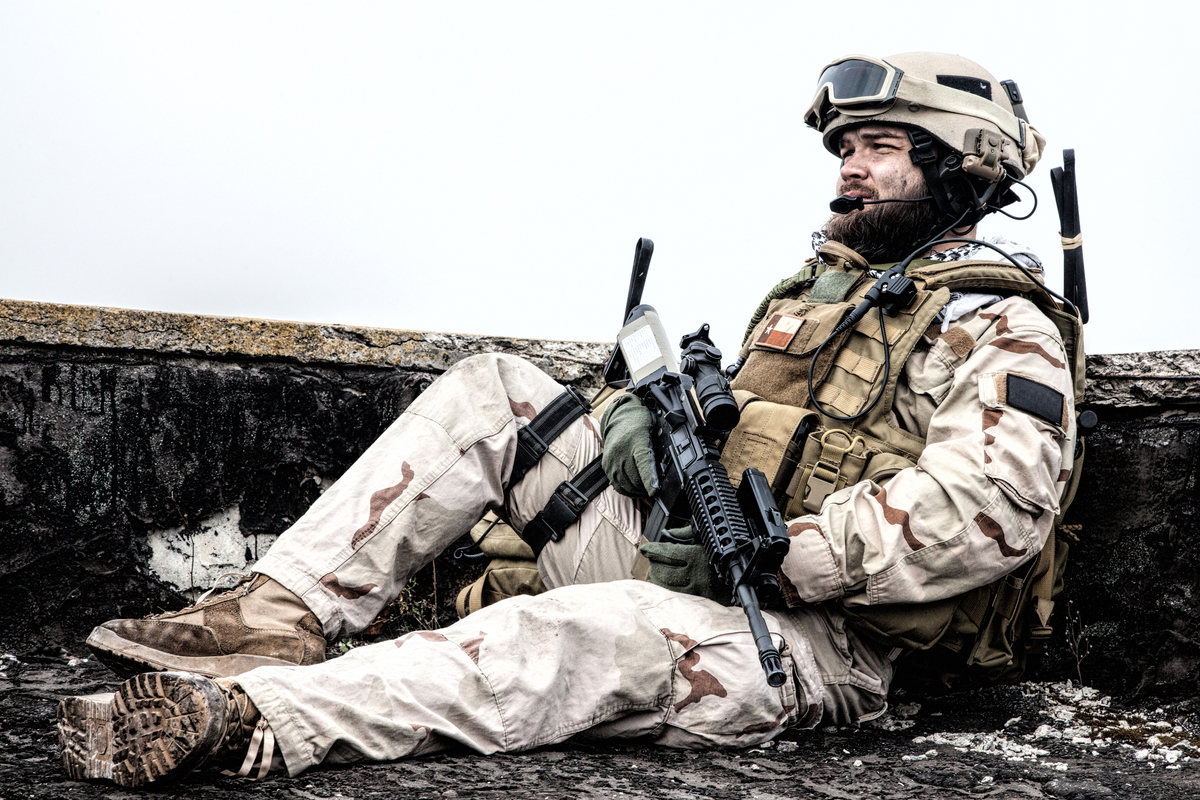 Photo credit: Shutterstock
4.What can you tell us about the research process for a series like this? Did you learn anything new while writing this particular series?
Our personal experiences inform us tremendously on all aspects of the stories in this series, both our military service and our intimate involvement in the military ministry at Grace Family Church. It is exciting to delve into the Bible to research the supernatural elements of the story. Our goal was to craft a story with strong faith-centric supernatural elements that could be supported by Scripture. To help with this, we spent many hours consulting with our own personal faith leaders but also a Catholic priest friend so we could get a variety of perspectives on these elements. In the end, Dark Intercept is fiction and so our goal was not to get these aspects perfect, but to make them comfortable to those who know Scripture.
5. Which character in Dark Intercept was your favorite to write? Why? Which character was the most difficult to write? Why?
Our protagonist Jedidiah Johnson was thrilling to write. Our shared military service gives us a certain kinship with Jed. At the same time, there were periods of struggle where the personal and spiritual issues Jed wrestles with in the story also happen to hit very close to home for us. Jedidiah is a warrior in spirit and deed, but he struggles with the same questions of faith and purpose that so many Americans do. He wants to find answers to those things creating uncertainty and confusion in his life, but for too long he's been afraid to ask the hard questions. Looking in the mirror can be a challenge, especially when what you see in the reflection makes you uncomfortable. We think everyone can relate to that.
Writing Sarah Beth Yarnell tested our storytelling chops. It's a challenge to find a realistic voice for younger characters and finding an authentic voice for our twelve-year-old heroine was no small endeavor. Ultimately the task was made easier by the fact that we both have daughters about Sarah Beth's age—daughters who are strong young ladies and girls of faith. By putting ourselves in Sarah Beth's shoes and trying to channel the courage necessary to survive her ordeal, we found the inspiration to write her story.
6. The Shepherds series includes a faith element. Is this a new direction for your novels? Why did you choose to include a faith element?
One of the greatest blessings of writing this series for Tyndale House has been the ability to blend elements of our faith into our passion for writing gut-wrenching, authentic covert operations fiction. It was such a thrill to have great discussions with one another and others about what we believe and what the Bible says, about both the spiritual warfare aspects and the faith crisis aspects of the story. This was a new, but very natural, direction for us and one we feel is important because, as we said before, these are questions that an enormous number of combat veterans, as well as everyday folks, struggle profoundly with. After twenty years of constant, sustained, and highly kinetic combat operations in the Middle East, the number of active-duty personnel and veterans with this experience is enormous. Add to this their loved ones who often must struggle beside them with similar questions, and you have millions and millions of people for whom the questions we pose are relevant. Being able to put all of this into an exciting thriller novel gives readers a new medium to tackle their own questions of faith and spirituality. We hope as the readers of this novel go on Jed's journey with him, they find their own answers and insights in parallel.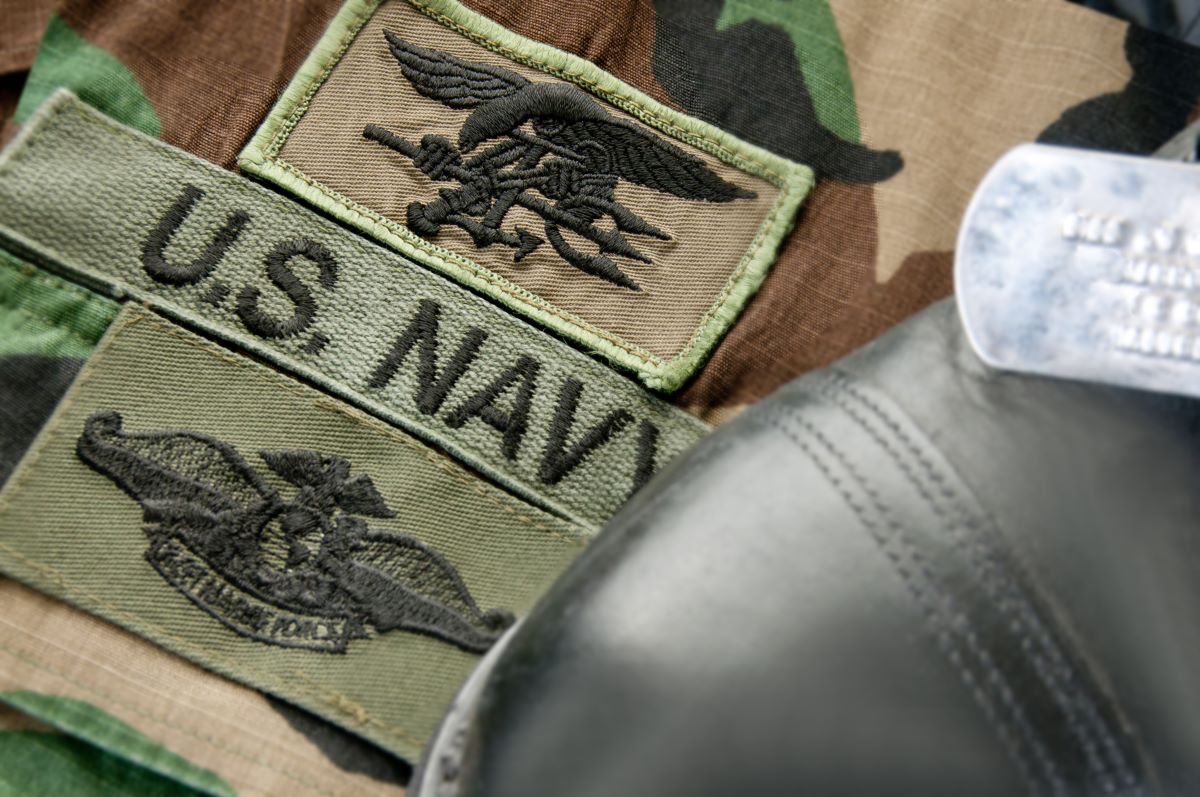 Photo credit: Shutterstock
7. Some of the underlying themes in Dark Intercept are war, crisis of faith, and the nature of evil. Why are these relevant themes for a thriller novel releasing in 2021?
These themes are not only impacting an increasingly large percentage of our population as war rages on for twenty years now, but these are also themes that are increasingly relevant to those who have never served or been close to those who have. Terrorism, COVID-19, violent protests, racism, increasingly divisive social pressures—these are things that have touched all of our lives in recent years and, we believe, are just as relevant to the themes explored in the Shepherds series as wartime service.
8. When readers turn the last page of this book, how do you hope they feel? What new idea or lesson do you hope they carry with them?
First, we want you to be breathless from what we hope is an exciting ride—Dark Intercept is written to be an action thriller novel. But we hope the reader also walks away inspired to find hope and answers to some of their own spiritual warfare and faith crisis questions as they get an intimate view of Jedidiah's struggles for those answers.
Featured Image Photo credit: Shutterstock
You've been reading a Q&A with the authors of
---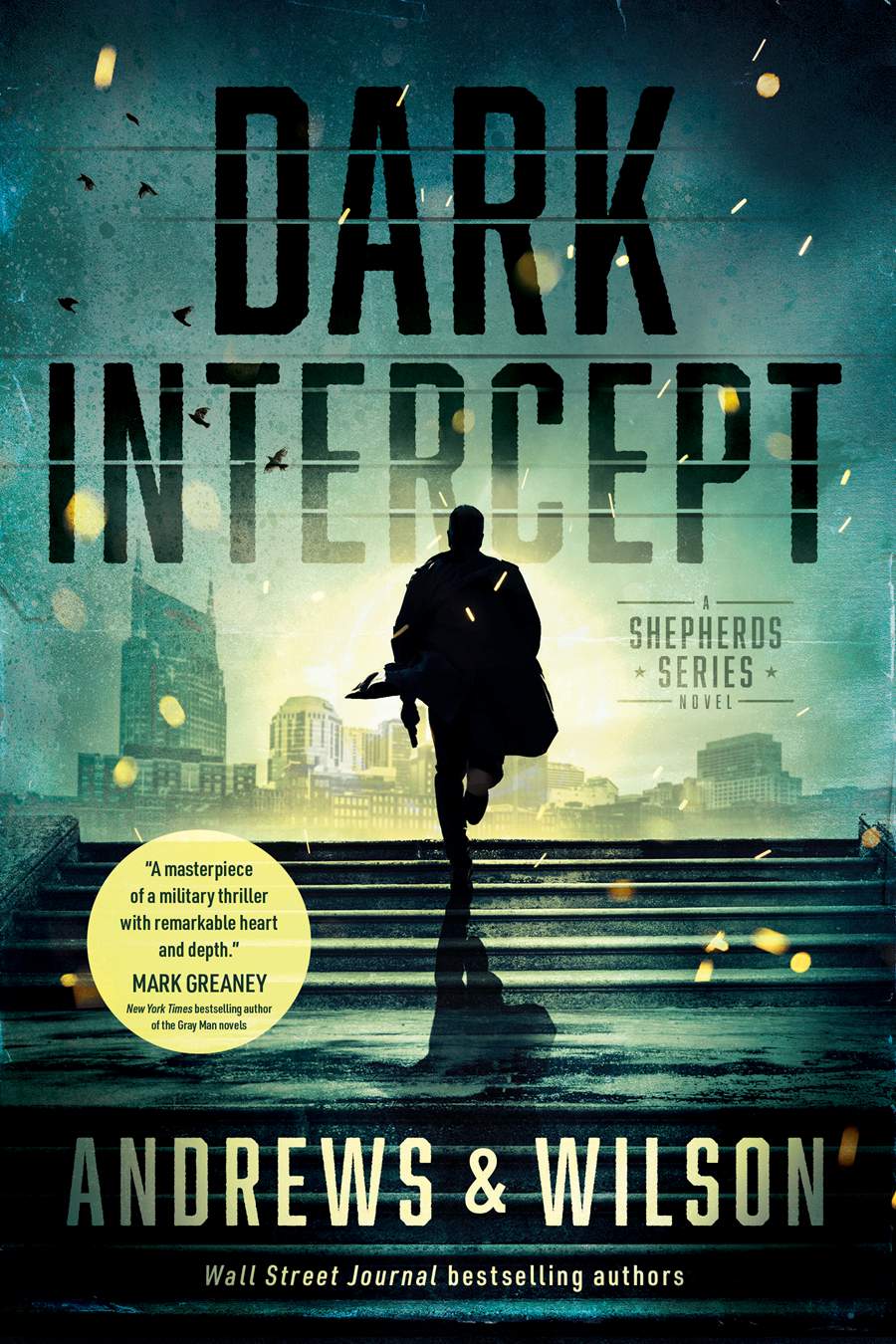 When dark forces rise, are faith and firepower enough?
On the eve of his medical retirement, Navy SEAL Jedidiah Johnson receives a frantic call from his estranged childhood best friend David Yarnell. David's daughter has been kidnapped off the streets of Nashville in broad daylight. The police have no suspects and no leads. The only clue: the body of a dead priest left behind at the scene. With the clock ticking, David is growing desperate, as is his wife, Rachel . . . Jed's first love.
Jed realizes that to save the missing girl, he must take a leap of faith and embrace the gifts he's denied for all these years. To foil this dark intercept, he'll need more than just his years as a SEAL operator, because he has no choice now but to take up arms and join the battle in the unseen spiritual warfare raging all around him. And there is far more at stake than just a missing girl: the world is not the place he thought it was—and he is not alone.
About the Authors
Andrews & Wilson is the bestselling writing team of Brian Andrews and Jeffrey Wilson—the authors behind the Shepherds series, the Tier One and Sons of Valor series, and Rogue Asset, the ninth book in the W.E.B. Griffin Presidential Agent series. They write action-adventure and covert operations novels honoring the heroic men and women who serve in the military and intelligence communities.
Brian is a former submarine officer, entrepreneur, and Park Leadership Fellow with degrees from Vanderbilt and Cornell. Jeff worked as an actor, firefighter, paramedic, jet pilot, and diving instructor, as well as a vascular and trauma surgeon. During his fourteen years of service, Jeff made multiple deployments as a combat surgeon with an East Coast–based SEAL Team. Jeff now leads a men's military ministry for a large church in Tampa.
To learn more about their books, sign up for their newsletter online and follow them on Twitter: @BAndrewsJWilson.
---
---