"I learned just about everything I know from Aran and the other donkeys who were part of my life—Timmy, Jerusalem, Penelope and Peanut, Guinness, Tinsel, Nollaig, and Jacksie. Each one showed me something different about myself and how to live."
By Patrick Barrett and Susy Flory, excerpted from the book Sanctuary
I grew up on the back of a donkey, a restless daydreamer who loved setting out to explore what I would come to see as paradise, although I didn't really appreciate Ireland until I nearly lost it.
I live, and I belong, in an ancient village called Liscarroll in the province of Munster in the southernmost part of the Emerald Isle. We knew which people lived in what house, and the people before them, and the people before them. We crossed ourselves when we passed by graveyards and we knew who lived in those places too. We have thousands of years of history and it's in our bones and our blood, our stories and our songs. We're a land of dreamers, story keepers, and story tellers.
In the olden days, Munster was one of the kingdoms of Gaelic Ireland, ruled over by a king of kings, or rí ruirech. My namesake, St. Patrick, spent several years in our area, founding churches and training holy men and women to carry on the work he had started. Later, the Vikings and then the English arrived, with much blood spent on both sides in the cause of freedom. We Irish are known for fierce resistance against any and all oppression, and we are fighters, although we haven't always won. We're also lovers, and we love our heritage, our villages, our ancient sports, our whiskey, and our families.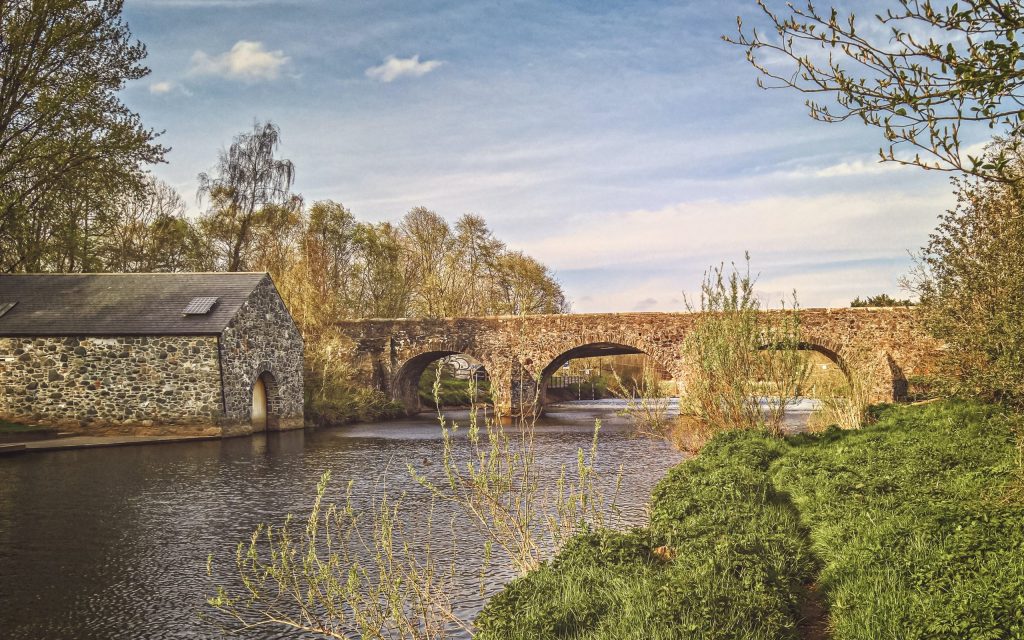 Photo credit: K. Mitch Hodge
Liscarroll was a magical place to grow up. There was a holy well called Tobar Mhuire, Gaelic for Mary's Well. People brought pieces of paper with their needs scratched in pencil and tied bits of cloth to the trees around the well. There was a ruined stone church, an ancient graveyard full of ancestors, and the great Liscarroll Castle, with four massive round towers looming over one end of the village. The English battled us back in 1642 and legend said there was a hidden well and a secret escape tunnel underneath the castle that came out on the other side of the hill but I never found it, though I looked.
As a boy I loved to run around inside the ruins, pretending I was a warrior fighting off the bad guys and saving the day. I remember a local lad running atop the stone wall one day and falling off. It was a long fall and he crushed his ankle, but that didn't stop me. I had battles to fight!
Among the rolling green fields around the village were strange groupings of trees, perfect circles of oak, ash, hazel, birch, and willow called fairy rings. No farmer dared cut down these trees or in any way disturb these unearthly places for fear of what mischief the angry fairies might bring upon his head, so they've been untouched for centuries. While the crumbling castle didn't scare me, I had more respect for the fairies and left them alone. Ireland is a place full of stories, legends, and mysteries, but to me it's just home, so it is.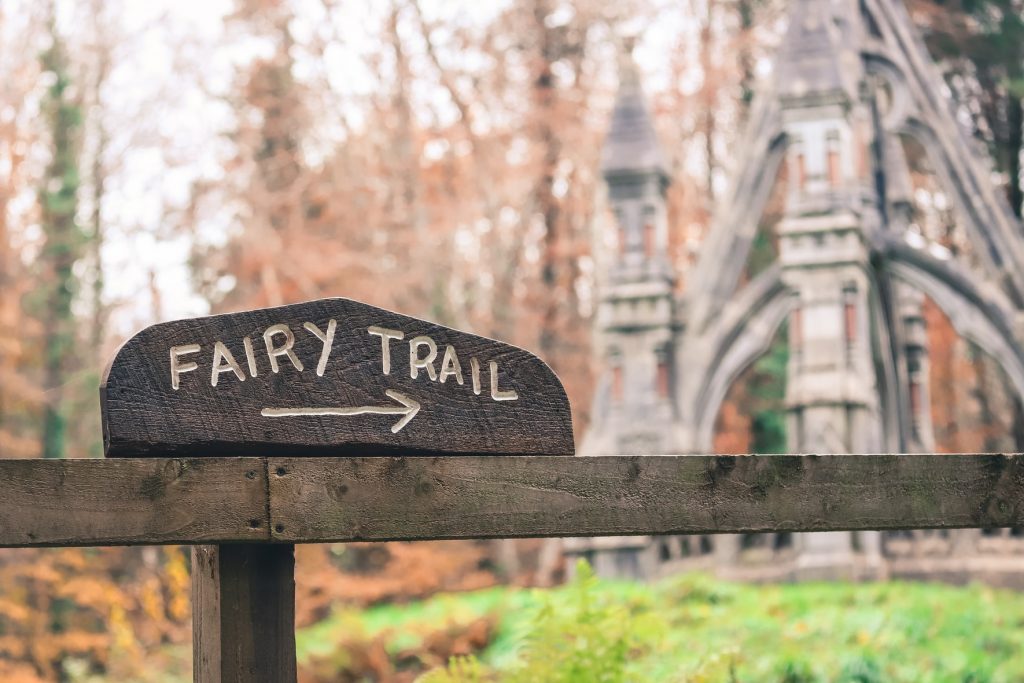 Photo credit: Philip Davenport (@thetourcreator)
My early life was a bit like a fairy tale only because of my mam. We lived on a beautiful farm in the green hills of County Cork, crisscrossed by mossy stone boundary walls wrapped in brambles. That family farm became a donkey sanctuary where thousands of donkeys were rescued because Mam and Dad had soft hearts and open arms for all living things. When my dad saw a donkey that needed help, he brought it home to my mam.
My mam's name is Eileen and everyone says there wouldn't be a donkey sanctuary without her, and that she helped my dad's dreams of helping the donkeys come true. But back then she was just Mam, a typical Irish mother, strong and no-nonsense and the backbone of our little corner of Ireland, showing her love in the kitchen. I felt her love every time she fed me and my three older sisters, Debbie, Helen, and Eileen, with scones hot from the oven.
The donkey sanctuary was on our family farm, but my mother was the sanctuary.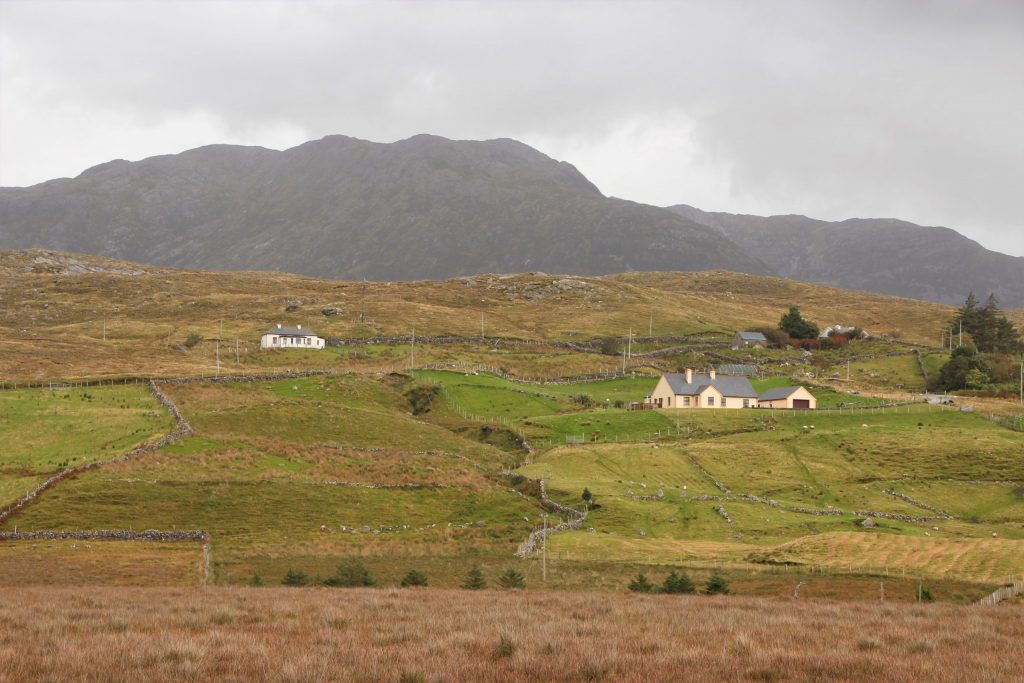 Photo credit: Hanna May (@hanna405)
Mam and Dad started the sanctuary because the sad truth is that we Irish have not always loved our donkeys as we should have. For hundreds of years, these funny-looking four-legged creatures have served our people willingly and well. People loved the work they did, carting fresh milk to the creamery; transporting seaweed from the beach; bringing vegetables to market, haystacks from the fields, peat from the bogs, and bearing people on their backs or pulling them along in carts. Many is the donkey who found its own way home with his owner asleep in the cart, bumping along behind after a few too many pints at the pub.
Yet the donkeys didn't have much work to do once the tractor invaded Ireland. As a result of mechanized farming, there were thousands of donkeys all over Ireland who were no longer needed, and sometimes people got too old to take care of them or gave up on them when they became sick and left them by the side of the road to die.
But some of the lucky ones were seen and, like my first and best long-eared friend, Aran, picked up and rescued. I learned just about everything I know from Aran and the other donkeys who were part of my life—Timmy, Jerusalem, Penelope and Peanut, Guinness, Tinsel, Nollaig, and Jacksie. Each one showed me something different about myself and how to live.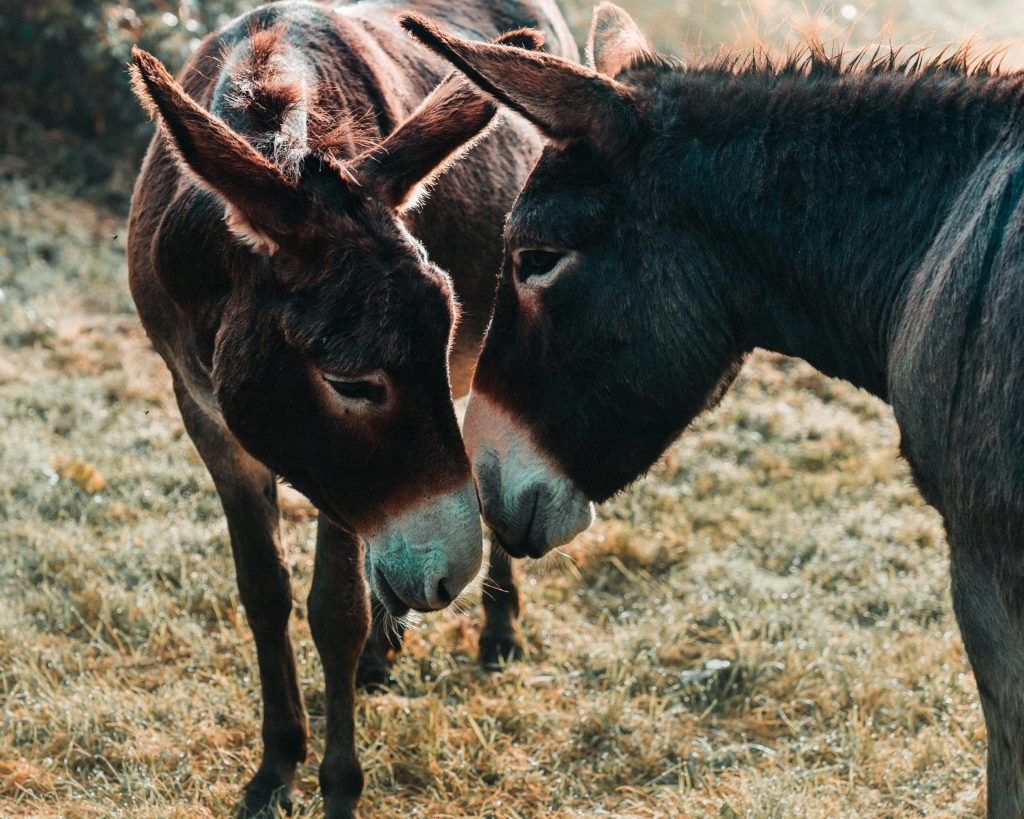 Photo credit: Ansgar Scheffold
Now that I'm older, I've realized I'm a lot like a donkey because I don't always want to do what I'm told. It's not easy to bend a donkey to your will, which is why they sometimes end up abused. They have their own minds and opinions on things and sometimes choose not to obey.
Donkeys are much more than humble beasts of burden; they're smarter than horses, strong-willed, and very, very intuitive. If they're lucky and well cared for, they can live for fifty or even sixty years. They are also strong, resilient, loyal, and very hardworking. They live in big herds and stay together, taking care of each other like big Irish families.
But even though I had my own herd—a human family that was always there for me, with parents who did their best to raise me right—there was a time when I got separated from my family and the donkeys and lost my way.
I was born into an Irish fairy tale, but the fairy tale fractured.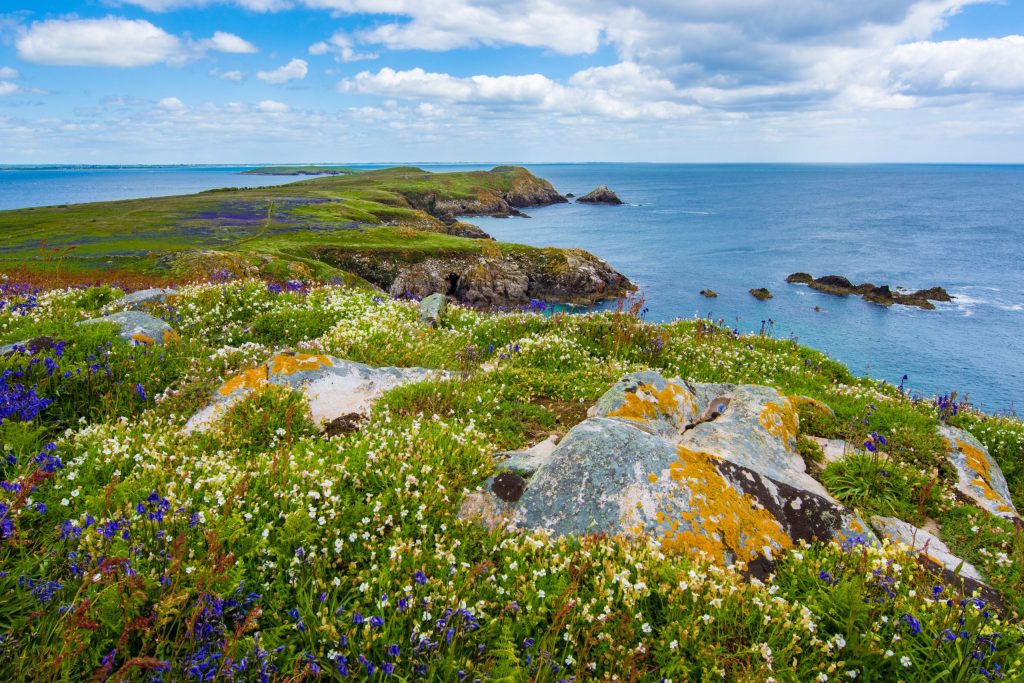 Photo credit: Wynand van Poortvliet
At the sanctuary, I grew up in the donkeys' shadow, but I know I wouldn't be here today if it weren't for these stubborn and beautiful creatures. I grew up in a kind of Eden, but when I got older, I left my little corner of paradise. Yet the sanctuary had my heart, and my soul was tied to the rock at the top of the hill behind our house, my favorite place in the world. Even in my darkest days I carried a picture of the village and the castle and the rolling green hills of Liscarroll in my pocket.
The donkeys have always been there for me, loving me, accepting me, and believing in me when everyone else had all but given up. I learned how to talk to them and, even more important, how to listen to them. The donkeys led me home, back to the crumbled stone watchtower at the top of the hill where the donkeys gather. And one night, when all seemed lost, God met me right there at the rock.
My life has been a series of tests. Some I have chosen well and passed, and others I have not. But I am blessed because my mam and dad started a donkey sanctuary to save lost donkeys, never dreaming it would save me too.
Excerpted from Sanctuary: The True Story of an Irish Village, a Man Who Lost His Way, and the Rescue Donkeys That Led Him Home by Patrick Barrett with Susy Flory, releasing from Tyndale House Publishers in March 2022.
Featured image photo credit: Miriana Dorobantu (@mirianaa_)
You've been reading from
---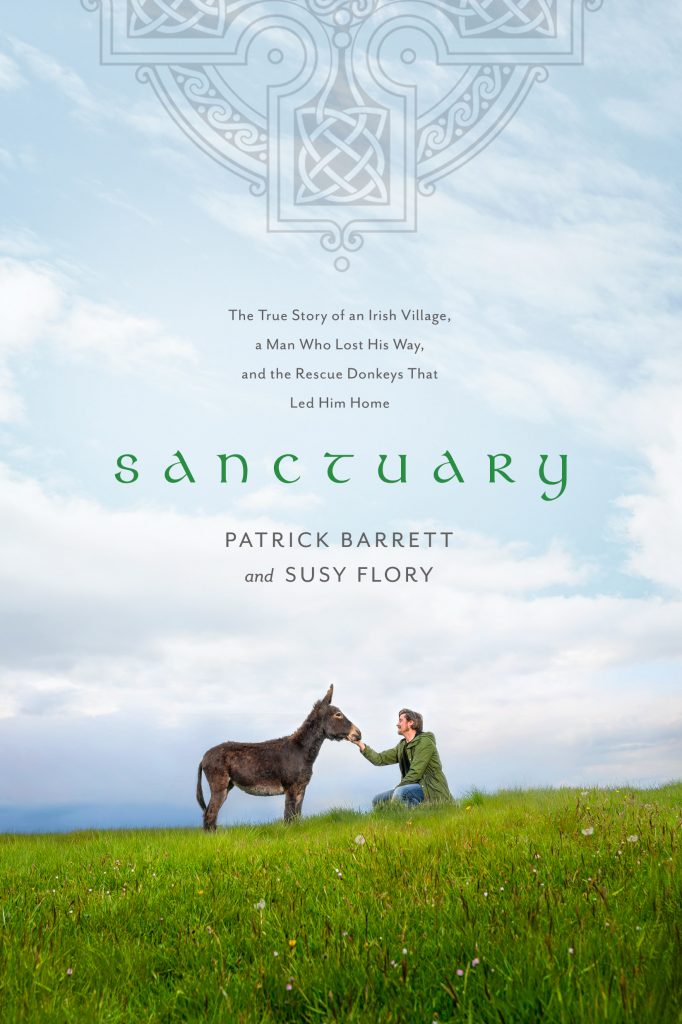 Sanctuary by Patrick Barrett and Susy Flory
For decades, his family rescued lost and forgotten donkeys in the Irish countryside.
He had no idea that one day, the donkeys would rescue him.
Patrick Barrett grew up on the back of a donkey. In the small village of Liscarroll, the young boy helped his family run a sanctuary for abandoned and abused donkeys. Struggling in school, Patrick only felt truly accepted in the presence of these funny, fuzzy, touching animals. It was like magic, how he and the donkeys understood each other. He became a true "donkey whisperer"—reading their body language, communicating with them in ways they could understand, and teaching himself how to "speak" in their distinctive calls.
But when Patrick was of age, he shipped out with the Irish Army and encountered unimaginable wartime horrors in Lebanon and Kosovo.
In the aftermath, he returned home a broken man, sinking into the depths of PTSD and addictions. He believed nothing could save him. But he hadn't counted on the donkeys. Sanctuary is the remarkable true story of how faith turned one lost man's life around with the help of the rescue animals who loved him. It's an antidote to despair and a call to hope, revealing the beauty and wonder of Ireland as you've never seen it before.
About the Author
Patrick Barrett grew up in Liscarroll, a small Irish village in Cork County, Ireland, where his parents founded Ireland's Donkey Sanctuary. As a teenager, Patrick joined the Irish Defence Force and served in Kosovo and Lebanon from 1998 to 2003, then worked at the Donkey Sanctuary for almost a decade. He became a psychotherapist in 2016 and uses what he learned at the sanctuary in his work with patients suffering from PTSD and addiction. Patrick is married to his childhood sweetheart, Eileen, and together they have five children.
Susy Flory is the New York Times bestselling author or coauthor of more than 15 books. She grew up on the back of a quarter horse in Northern California, took degrees from UCLA in English and psychology, and has a background in journalism, education, and communications.
---
---