We have a dream, too . . . that one day we will truly be united as a country, marked not by unrest and division but by a common commitment to uphold the dignity and freedom of all under the God who created us equal.
By Christine McParland
Today as we look back on Martin Luther King, Jr.'s legacy, we look ahead to a presidential inauguration and the uncertainties of both the present and future. While we've made some progress towards seeking justice in the peaceful manner which Dr. King advocated, we still have a long way to go. In many ways, our country is more divided and broken than ever. Perhaps the wisdom of the past can help us handle the present; how can Dr. King's words offer hope to Americans today? What can we learn from his famous address at the 1963 March on Washington to help us pursue peace in times of political turmoil?
"Let us not seek to satisfy our thirst for freedom by drinking from the cup of bitterness and hatred . . . Again and again, we must rise to the majestic heights of meeting physical force with soul force."
Though Dr. King spoke specifically of the cause for black Americans' civil rights, becoming bitter and hateful in the name of a cause is a temptation to any movement or political party. We all know what it's like to be wronged and to feel justified in our anger. But Dr. King saw that hate and retaliation would ultimately hurt a cause rather than help it.
Regardless of political stance, many of us are disillusioned or angered by recent events, and it can be challenging to transition to a new chapter of American history without at least some apprehension or tension. It's tempting to view some leaders and politicians (and those who voted for them) as our enemies, especially if their positions oppose our deeply held values.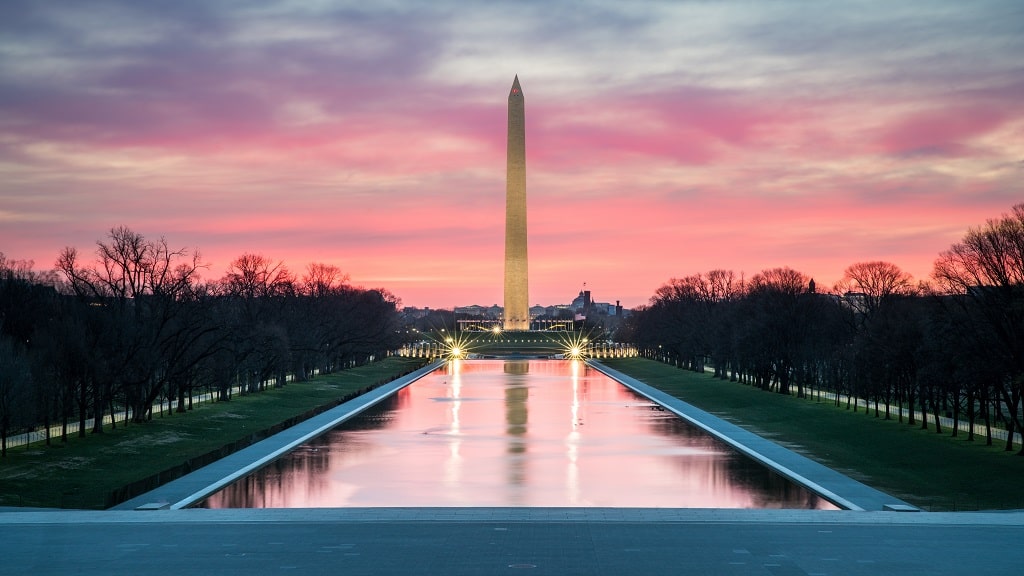 What is this "soul force" that Dr. King spoke of as an antidote to hatred and bitterness? The words of Jesus in the Gospel of Luke offer us a clue:
But to you who are willing to listen, I say, love your enemies! Do good to those who hate you. Bless those who curse you. Pray for those who hurt you . . . Do to others as you would like them to do to you. – Luke 6:27-28, 31 NLT
While we need not compromise our convictions or our values, no matter how righteous or just we believe they are, this is never a license to harbor hatred toward those for whom Christ also died—sinners like ourselves. Instead, let us "rise to the majestic heights" by not letting bitterness further divide our country, but by loving and praying even for those whom we may consider enemies.
"Their destiny is tied up with our destiny. And they have come to realize that their freedom is inextricably bound to our freedom. We cannot walk alone."
In the quote above, Dr. King spoke of the necessity of unity between white and black Americans; injustice for one ultimately threatens justice for all. If this is true for Americans of varying racial backgrounds, is it no less true for those who come from different political backgrounds and opposite sides of the aisle?
Though political uniformity is impossible—we will never agree on everything—we can go deeper than our political values to strive for a unity that rises above our differences. Beneath the labels of parties and platforms, we can draw on the common thread of not only our American citizenship but also our humanity. Whether Democrat, Republican, Independent or otherwise, we are all created in the image of God and are equally deserving of the rights and dignity for which Dr. King and so many others have advocated and even given their lives for.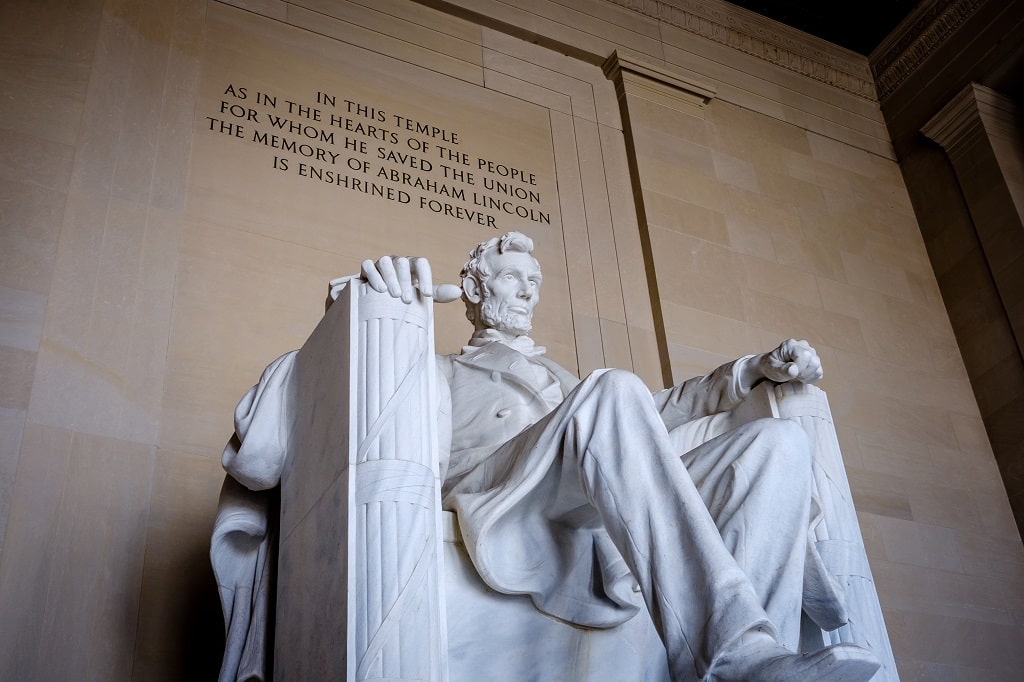 Indeed, "we cannot walk alone." We cannot achieve unity without one another, nor can we rebuild our nation so long as we're divided. A higher priority than getting our preferred candidates into office is coming together with other Americans—even those whose political views oppose our own—for the good of each other and our country as a whole.
"And so even though we face the difficulties of today and tomorrow, I still have a dream."
"I have a dream . . ." Those famous words recall visions of justice for all, of a time when liberty was championed for the minority and many Americans of a variety of races came together to support the rights of their black neighbors and fellow citizens. While we must continue to pursue racial reconciliation, on a broader scale we are also aware of the need for political reconciliation and national unity.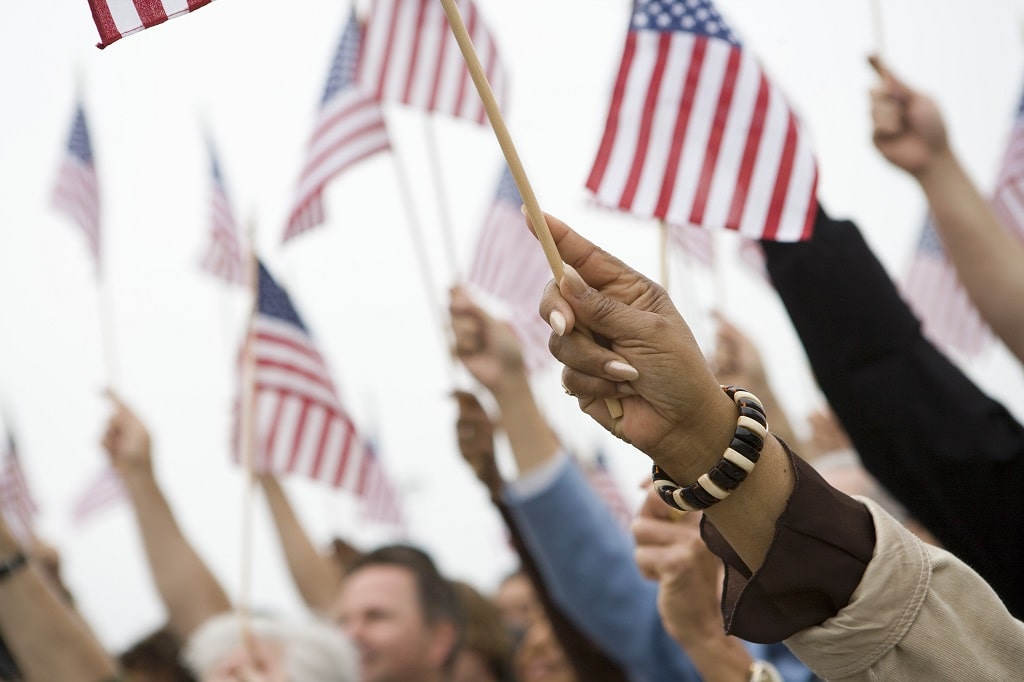 We have a dream too, that one day we can look across the aisle, across the street, across our desks and across our dinner tables and see not political opponents but fellow Americans. We have a dream that one day our news channels and social media feeds will be free of negativity and hostility and will instead focus on the good we have in common as human beings. We have a dream that one day we will truly be united as a country, marked not by unrest and division but by a common commitment to uphold the dignity and freedom of all under the God who created us equal.
Unless otherwise stated, quotes taken from Dr. Martin Luther King Jr.'s speech delivered at the Lincoln Memorial in Washington, D.C. on August 28, 1963. Source: https://www.americanrhetoric.com/speeches/mlkihaveadream.htm