"As they discover truth, the closer they come to truth, the closer they come to God."
By Preston Ulmer, excerpted from the book The Doubters' Club.
To get where we haven't been before, we have to be willing to do what we haven't done before. We have prayed. We have learned apologetics. We have debated, persuaded, and manipulated. What haven't we done? We haven't given the people who doubt Christianity the right to leave our version of faith so that they may enter the Kingdom of God.
Perhaps you think the only way in is through the front door as you experienced it.
A service.
A prayer.
A confession.
These methods are making the odds of doubters following Jesus go down, not up. Moreover, did Jesus speak of the Kingdom of God like this? He spoke of it as a reality that exists inside us (Luke 17:21). It is the eternal spiritual reality where God eternally reigns and by which we experience his presence and reign here on earth. If the Kingdom of God is within you, you should leave a little bit of heaven everywhere you go. And I think that is our new strategy. Go to heavenless places and leave a trail of evidence for the doubter. Not through argumentation (sometimes that feels more like hell), but rather by demonstrating that life in Christ is not necessarily thinking like us; it is thinking with us. We are all doubters on a journey to the front door. Doubts, not answers, might be our common ground with the unbeliever.
This understanding led me to start The Doubters' Club. The goal has remained the same since its inception, and it's simple: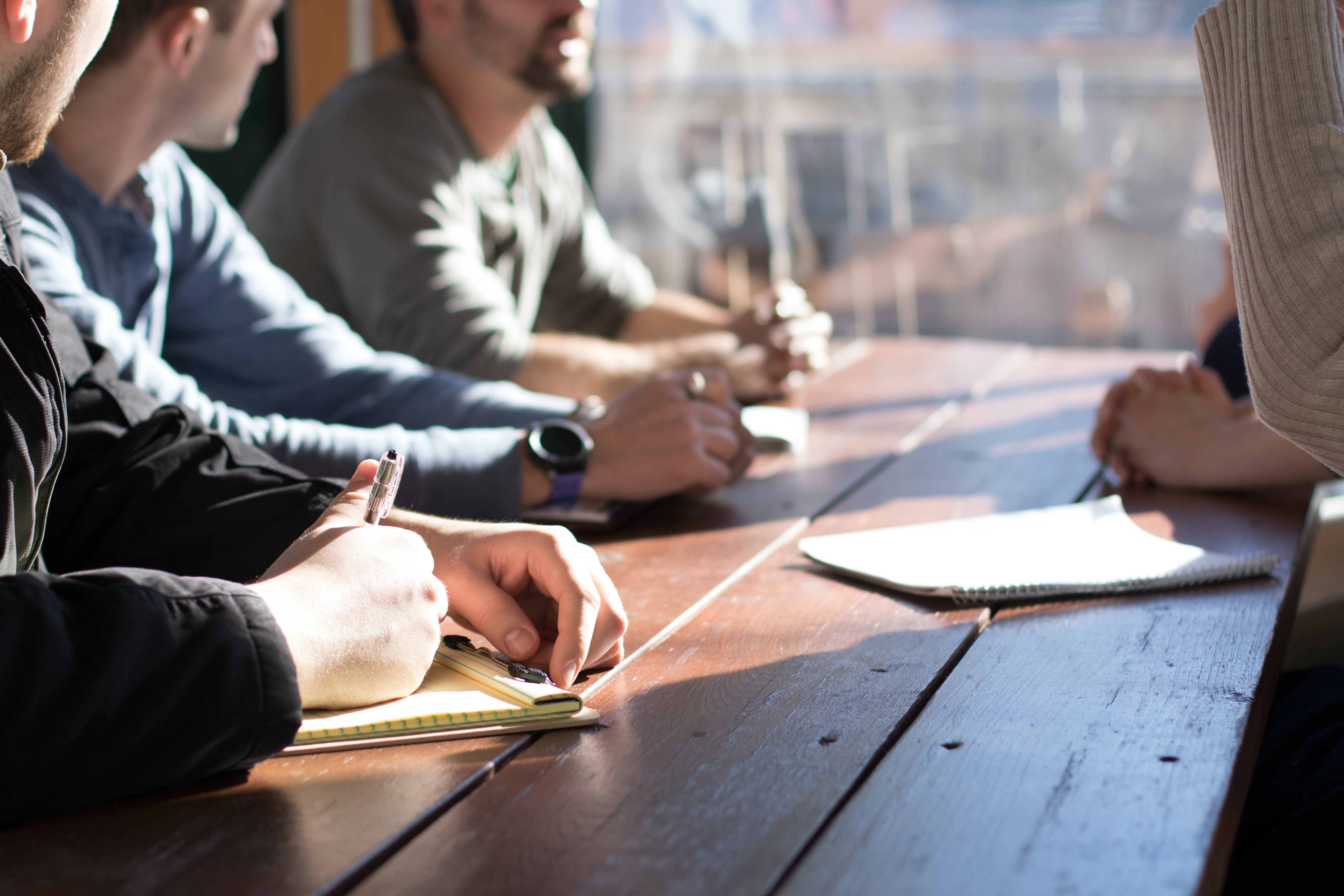 Photo credit: Dylan Gillis
Model friendship with people who think differently and pursue truth together.
Period. There is no praying for one another or liturgical/structured reading of sacred texts. The whole meeting exists for the people who are not spiritually curious enough to attend church. It is a meeting where Jesus can be brought into conversation without the condemnation they may feel from religion. The goal is not for me to win and them to lose. In fact, to lose a relationship with them is to altogether lose. During the meeting, we talk about whatever it is that the group voted on the time before. The topics have ranged from sexuality to the violence of the Old Testament. One time we even talked about whether artificial intelligence will ever have a soul. (I needed a lot of coffee for that meeting.)
Below is the agenda for how we hold a Doubters' Club meeting:
Step 1. We go over our five ground rules, so we can have a respectful discussion.
1. We value respect above being right.
2. We listen without interrupting.
3. We are a safe place.
4. We listen with an open mind.
5. We understand and accept differences of opinion.
Step 2. A Christian and an unbeliever talk back and forth about the issue at hand for about ten to fifteen minutes. Since its inception in 2015, we have launched multiple Doubters' Clubs. Some have Christians and universalists. Others have Christians and agnostics. Others have Christians and Jews. To maintain the integrity of the meeting, it doesn't need to have a Christian and atheist. It just has to be two people who don't think alike. Remember, we are modeling friendship with people who think differently.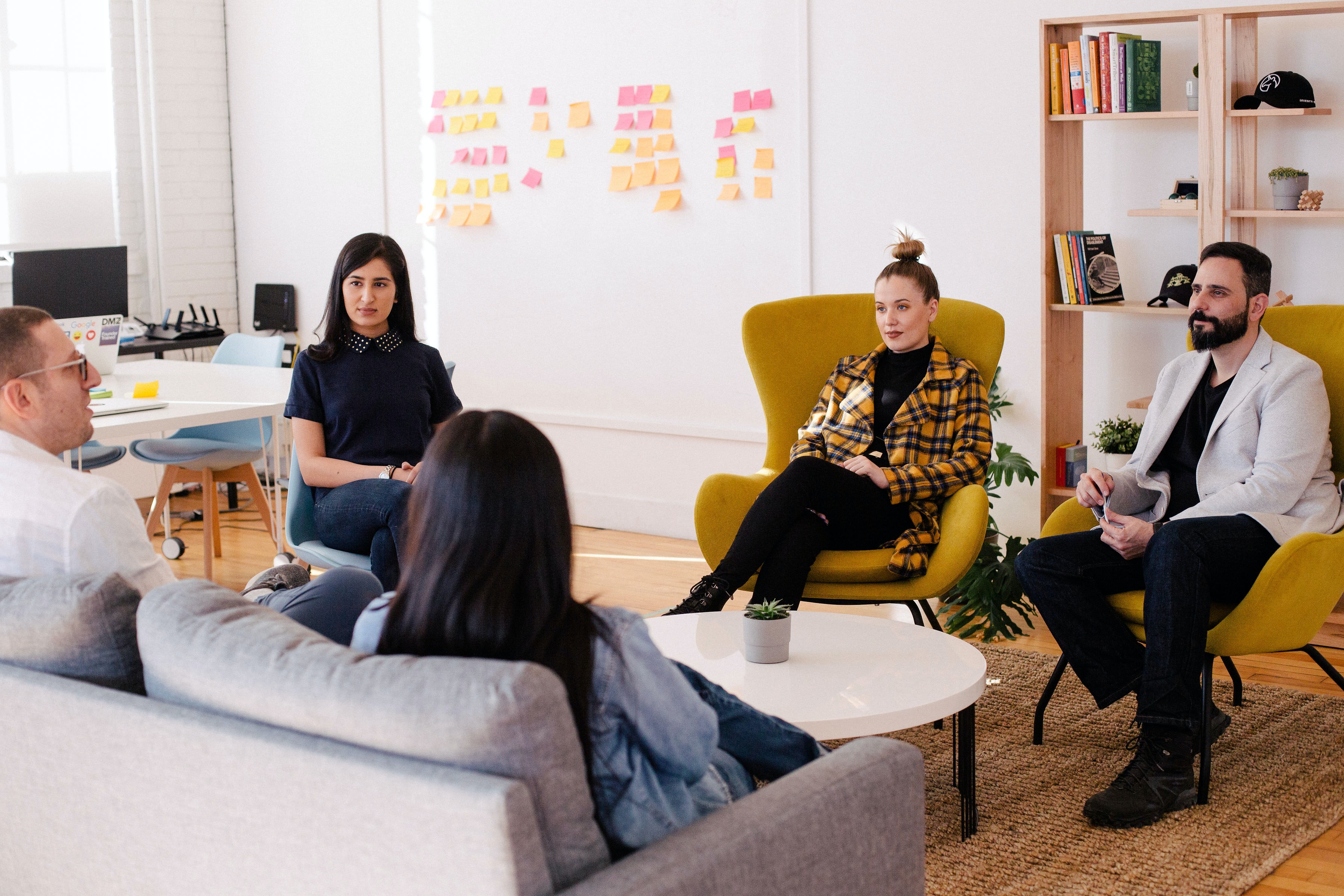 Photo credit: Leon
Step 3. After discussion between the two moderators has generated some ideas and brought levity to the room, the topic is opened up for discussion for the next hour. This is when people from all backgrounds and belief systems start sharing their thoughts, asking questions, and building genuine interest in one another. Remember, we are pursuing truth together.
Step 4. Then, we vote on the next month's topic. Attendees offer suggestions for the next discussion topic, then vote by raising their hand when the moderator reads their favorite option. (Imagine an unchurched congregation picking the sermon series.)
The Doubters' Club is a dialogical setting where even people who hate God are welcome to come and air their grievances. Many times, the faith they have walked away from is itself a departure from historic, biblically informed Christianity. It's a faith that is not at all coherent with the world around them. It's not consistent in what it claims. And it doesn't cooperate with someone who thinks differently than them. They have to walk away from that faith if they are going to have any chance of coming into the Kingdom of God. In all honesty, so many of them are part of the Kingdom already. The only difference is that they are still wrestling with God on a few issues that the fundamentalist believer seems to have absolute certainty on. They think differently, but the Kingdom is them. As they discover truth, the closer they come to truth, the closer they come to God.
Featured image photo credit: Terren Hurst
You've been reading from
---
The closer we get to the heart of God, the closer we should grow toward the doubter, the skeptic, the differing perspective, even the atheist.
And that should make us wonder: Is it possible to grow in our Christian faith without engaging the doubter or the skeptic? And if growing in our faith means growing closer to the doubter, how do we do that without compromising what we believe to be true?
The Doubters' Club is a guide for people who want to live in friendship with those who think differently than them. In The Doubters' Club, you'll learn how to: (1) rebuild the impression the other person has of us as Christians; (2) renovate the intention we have with the nonbeliever; (3) rely on an invitation into real life (not a church service); (4) reexamine our views through initiating conversations that matter; and (5) redefine progress as imitation, not just immersion. You'll get practical steps and tools to help you navigate relationships and conversations—but not foolproof methods (because there aren't any).
Maybe you're ready to take a chance because it's your mom or dad who is the skeptic, a sibling, an old friend, a coworker, or a neighbor. Maybe you're just ready to embrace the adventure of your faith. If you are open to the mystery of doubt, The Doubters' Club invites you to bring your uncertainties as common ground for relationship with skeptics and see what God does.
[insert additional product page text]
---
---