This easy reference guide will give you a quick overview of the differences between some of the most common types of Bibles available and help you choose the best Bible for you.
Are you looking for a new Bible but aren't sure where to start? Do you wonder what the differences are between study, journaling, devotional, and other types of Bibles? Today, there are so many options when it comes to picking out a Bible that sometimes even knowing which type of Bible we should buy is enough to keep us from diving into one of the greatest gifts we've been given! If that's you, this easy reference guide will give you a quick overview of the differences between some of the most common types of Bibles available and help you choose the best Bible for you.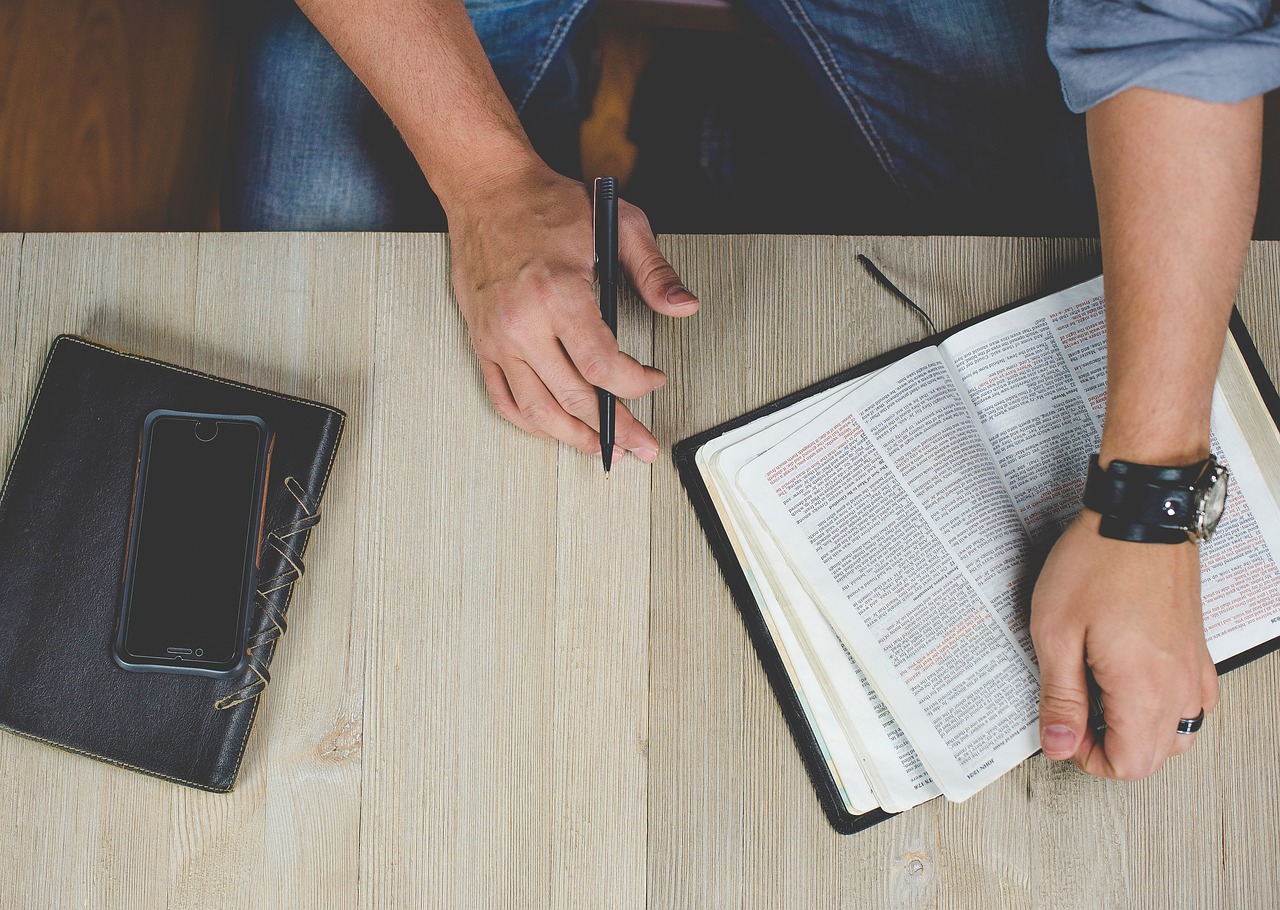 If you are a student at heart and find great joy in knowing every cultural reference and the historical significance of a passage, then you'd likely enjoy a study Bible! Study Bibles are loaded with useful insights and commentary to help readers grow in their personal relationships with God. These Bibles are full of background information that you may not have been able to recognize from the text yourself. Academics and writers have done all the research, sharing their findings and the results of their studies right on the page in front of you.
Some bestselling study Bibles include the Life Application Study Bible, the Filament-Enabled NLT Thinline Reference Bible, and The Swindoll Study Bible.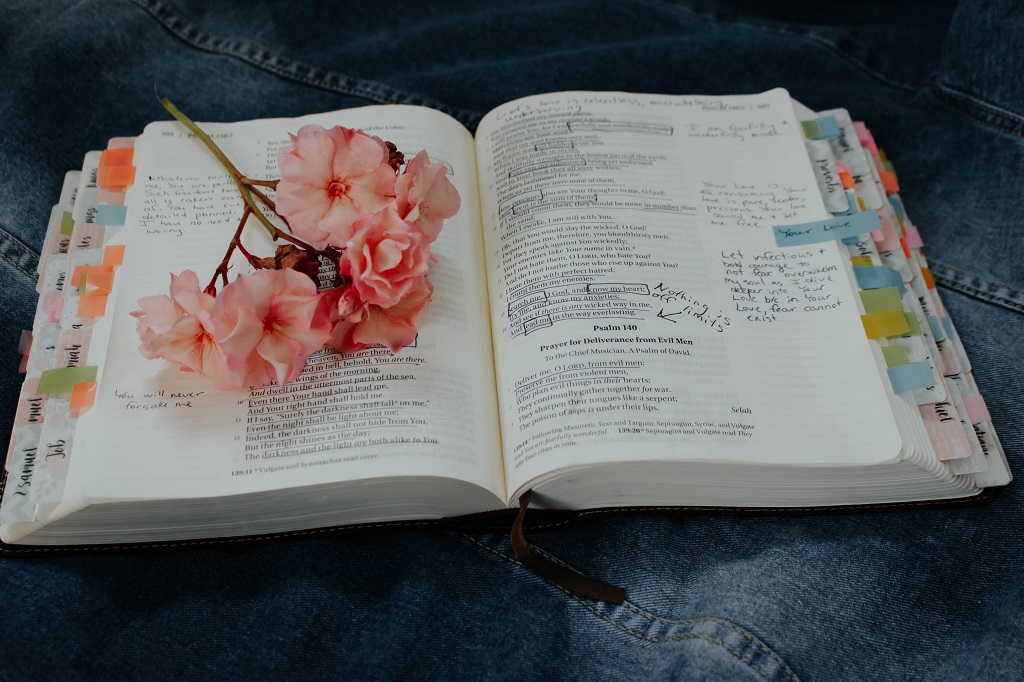 Perfect for the creative types in your life, journaling Bibles are tailored for artistic expression with features such as wide-ruled margins, blank page edges, and lay-flat bindings. These options allow you to interact with the text and express firsthand what is being revealed to you personally as you read. Coloring and journaling Bibles are perfect for those who aren't afraid to get a little messy while bringing the Scripture to life in a personal, unique way.
Check out the popular Inspire Bible and One Year Bible Reflections as well as the new Art of Life Holy Bible.
Wait, aren't all Bibles meant to be read? Of course they are! But with a reading Bible, you can encounter the Scriptures with the same, seamless experience of a novel—free from chapter and verse breaks and marginal study notes.
Discover Immerse: The Reading Bible here!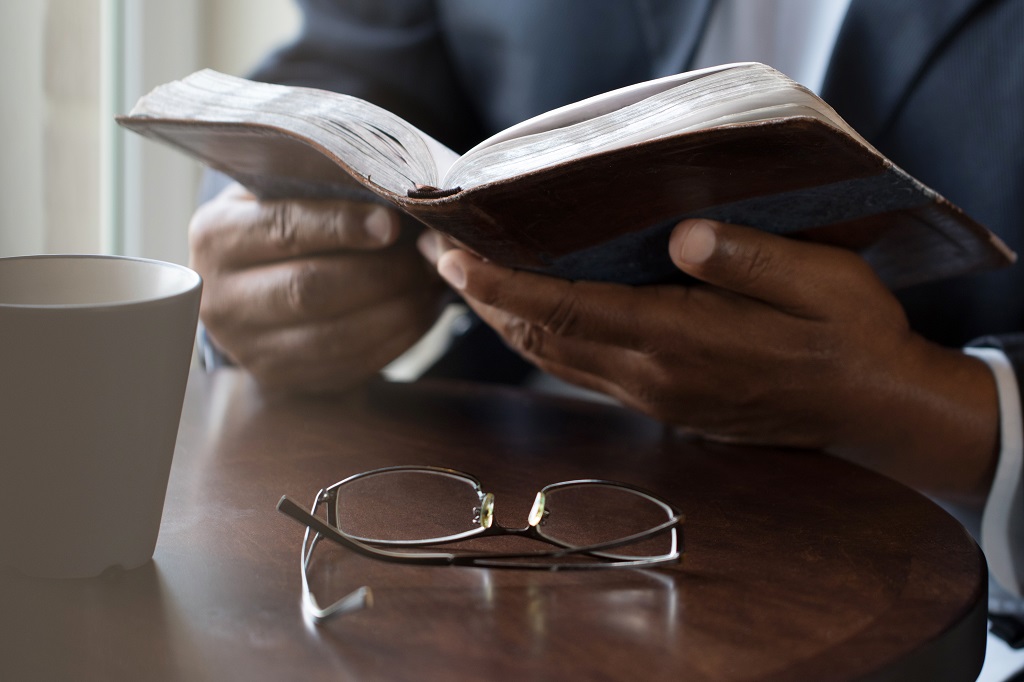 Devotional Bibles contain features that focus on specific needs and show how God's Word addresses those areas in the reader's life. Not only are you getting the Word of God, but you are also getting supplemental words of encouragement and direction in how God's words apply to the circumstances you face every day. This Bible can help you take time to reflect and respond to the ways in which God moves in our lives.
Some bestselling devotional Bibles include the THRIVE Devotional Bible for Women, The One Year Pray for Life Bible, and The Message Devotional Bible.
If you're looking for a basic Bible without the extra "bells and whistles" of study and devotional Bibles, a text Bible could be right for you! These Bibles also make ideal gifts for new believers as well as baptisms and graduations.
Favorite text Bibles include the Compact Gift Bible, the Daily Reader's Bible, and The Message Gift and Award Bible.
Reading this list may be overwhelming. Perhaps you're thinking, I still don't know which one is best for me. Well, let us help you out. Mark off your specific preferences using this Bible Finder tool to find out which Bible is best for you!
Find Bibles for up to 35% off during Tyndale's Fall Bible Sale through 9/30/21!