According to a Lifeway Research study conducted in 2020, 57% of Protestant churchgoers said that they find it challenging to make sense of the Bible when they read it on their own. So, how can we fix this?
By Zoe Jethani
According to a Lifeway Research study conducted in 2020, 57% of Protestant churchgoers said that they find it challenging to make sense of the Bible when they read it on their own. So, how can we fix this?
Study Bibles are an incredible tool that Christians can use to better understand God's Word and to dive deeper into their faith. There are many different types of study Bibles with countless features to enrich the reader's experience. We are going to look at the NLT Life Application Study Bible and breakdown the benefits of incorporating this tool to study the Bible.
One of the reasons many people struggle to understand the Bible is due to a lack of context. The stories in the Bible are from thousands of years ago when life looked very different. It can be difficult to keep this in mind when reading, but fortunately many study Bibles include lots of background.
These are just five of the many features the NLT Life Application Study Bible offers to enhance your knowledge of God's Word.
1. Introductions and overviews of each book of the Bible
Book introductions provide you with important cultural and historical context before you start a new book of the Bible. By giving a general overview, an introduction gives the reader an idea of what to expect. The Life Application Study Bible's overview include a timeline of the book, a blueprint outlining the main events, maps showing key places in the content, and even themes seen throughout the text. Knowing what themes to be looking for allows us to read with intention and purpose—keeping an eye out for how the stories point back to the main ideas.
2. Profiles of key Bible figures
It is very important to understand key figures from the Bible because their stories are great lessons. One of the best ways to see how God works is to study how he uses his people—and profiles help us do this! There are hundreds of names mentioned in the Bible, so it is very common to get people mixed up or forget their significance. Biographical profiles allow us to put together the most note-worthy things the Bible says about someone in one place and reflect upon their part of God's story.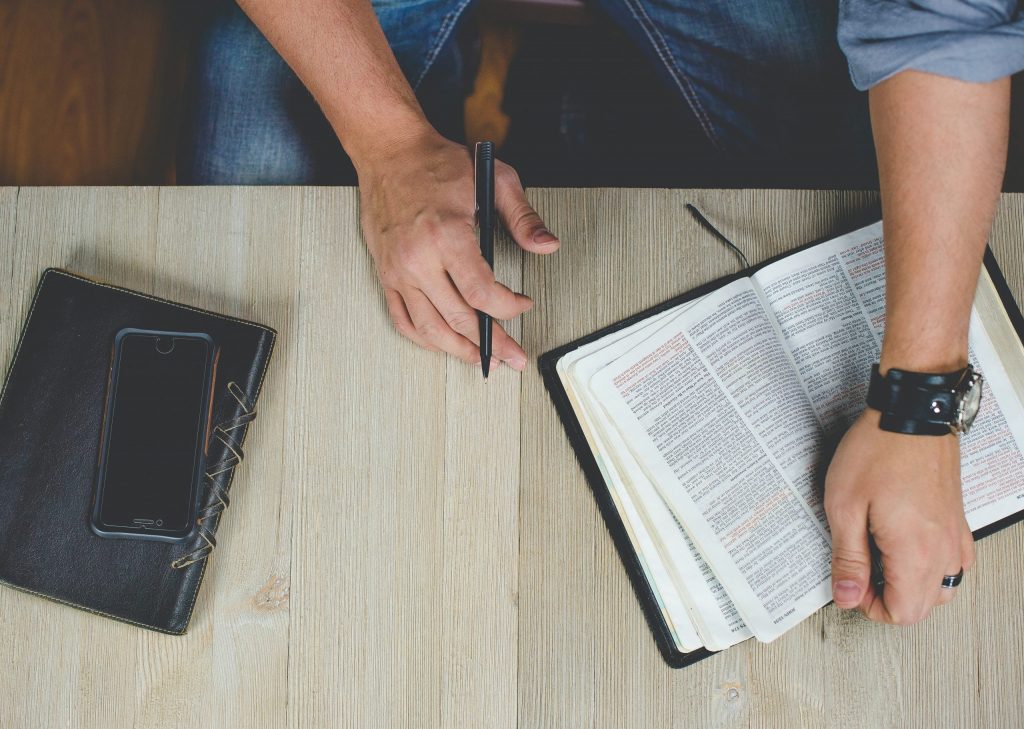 3. Maps and charts
Maps help us see distance, terrain, and borders of nations. These details are important for understanding the journeys so many people in the Bible took, including Jesus himself. Charts are a great way to display information in a different, more visual way. The Life Application Study Bible includes over 500 maps and charts to deepen your understanding of the geographical context.
4. Cross-references
Cross references are verses and passages in the Bible that echo other verses in Scripture. References encourage the reader to see the Bible as one continuous story, instead of a collection of fragments, and point out connections you may not have noticed. This feature allows for a better grasp of biblical themes to enhance your Bible study.
5. Notes
Study Bibles are filled with notes that offer more explanation about the Scriptures. The notes provided in the Life Application Study Bible give cultural and historical context in order to help the reader understand difficult passages and big theological ideas. Notes also highlight important takeaways to help guide your study.
When we understand the Word, we can live it out better. Study Bibles are resources that encourage us to grow in our biblical knowledge and thus enrich our faith. Using the features provided in these bibles are great ways to learn and gain a more complete understanding of the Word of God.
---
featured photo credit: Debby Hudson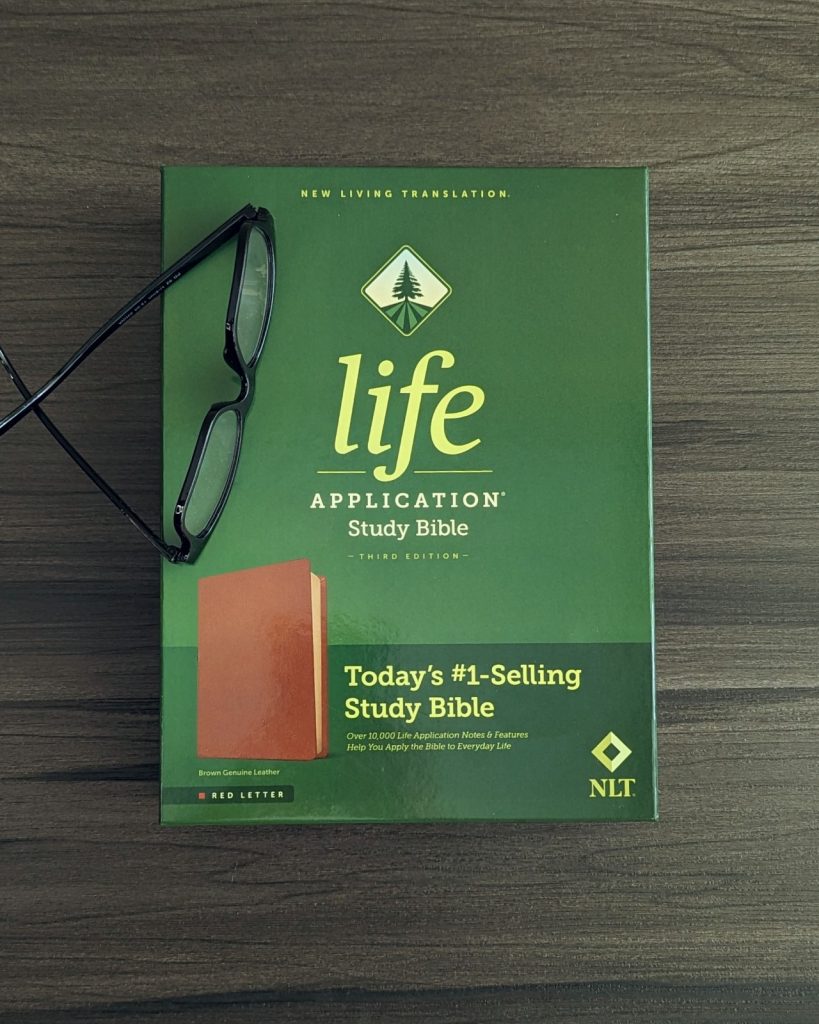 Bestseller–Over 100,000 Sold
Winner of the 2020 Christian Book Award for Bible of the Year!

Trusted & Treasured by Millions of Readers over 30 years, the Life Application Study Bible
Is Today's #1–Selling Study Bible
Now it has been thoroughly updated and expanded, offering even more relevant insights for understanding and applying God's Word to everyday life in today's world.
Discover How You Can Apply the Bible to Your Life Today

With a fresh two-color interior design and meaningfully updated study notes and features, this Bible will help you understand God's Word better than ever. It answers the real-life questions that you may have and provides you practical yet powerful ways to apply the Bible to your life every day.

Study the stories and teachings of the Bible with verse-by-verse commentary. Gain wisdom from people in the Bible by exploring their accomplishments and learning from their mistakes. Survey the big picture of each book through overviews, vital statistics, outlines, and timelines, and grasp difficult concepts using in-text maps, charts, and diagrams—all to help you do life God's way, every day.
---