"For each of us, we daily walk the same path: Choose for myself? Or choose for God?"
By Patricia Raybon, Author of All That Is Secret
During the summer of 2021, I was invited by Renovaré—the spiritual formation ministry in Colorado—to take part in a live webinar on Formational Fiction: Stories That Shape Our Souls. Each of four panelists was invited to share the five fiction titles that molded and shaped our spirituality. From that list, I cite three here along with some nonfiction titles that changed my life journey. Of them I fondly say: "Highly recommended!"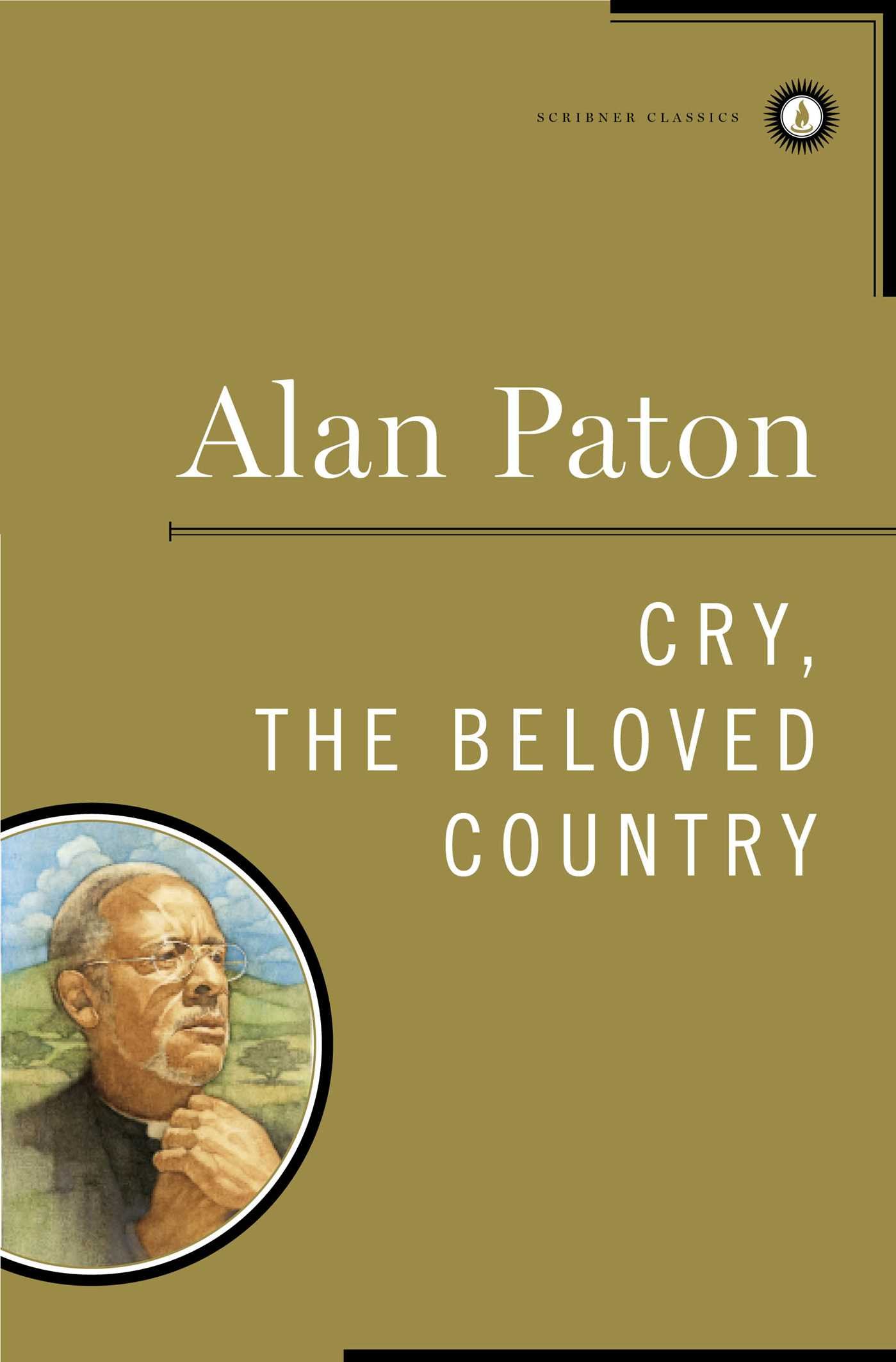 As a white South African, the author tells a mesmerizing story of two fathers—one black, one white; one a Zulu Christian priest, the other a white landowner—who both lose their sons in South Africa's racial division and pain. Exploring the gaping divisions that lead to apartheid, it also shows disruption of tribal structures that, for better or worse, had held families and lives together and, at the time of the novel, in 1948 under antiblack polity, left all souls—and the land itself—in tatters. Given the topic, the novel could've been a polemic. But it's an engrossing, page-turning story that also teaches compassion, listening, understanding, grace.
---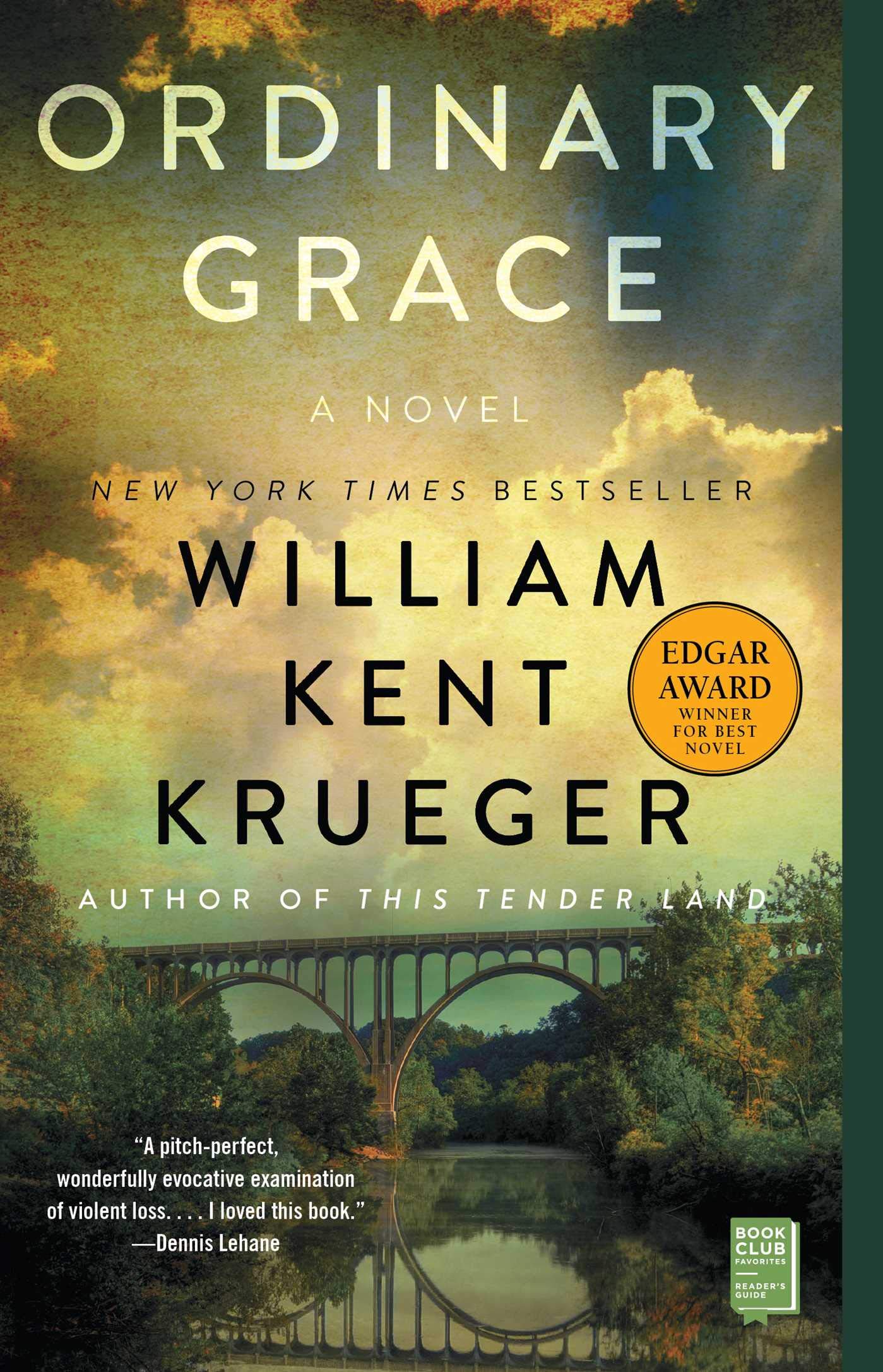 Winner of mystery fiction's Edgar Award, Ordinary Grace is about a tragic summer in the life of a thirteen-year-old boy in a small Minnesota town and the terrible cost of wisdom and what Krueger calls "the awful grace of God" when the boy's teenage sister—a promising young musician—goes missing. I love the book because it's indeed a mystery, my favorite fiction genre, but also because there's nothing ordinary about the grace that happens in the story. There's a moment in the book when the boy's grieving mother asks her preacher-husband about just saying "ordinary" grace. What happens next, isn't just grace; it's a miracle—in the way that believers understand that miracles actually happen. If you believe! If you're looking for them! There are great character arcs in this story. The boy grows up. The grieving family grows beyond their grief into something new and whole. As Paul told the people at Colosse, "Each of you is now a new person. You are becoming more and more like your Creator" (Colossians 3:10, cev). This is a novel that follows that process in a page-turning story.
---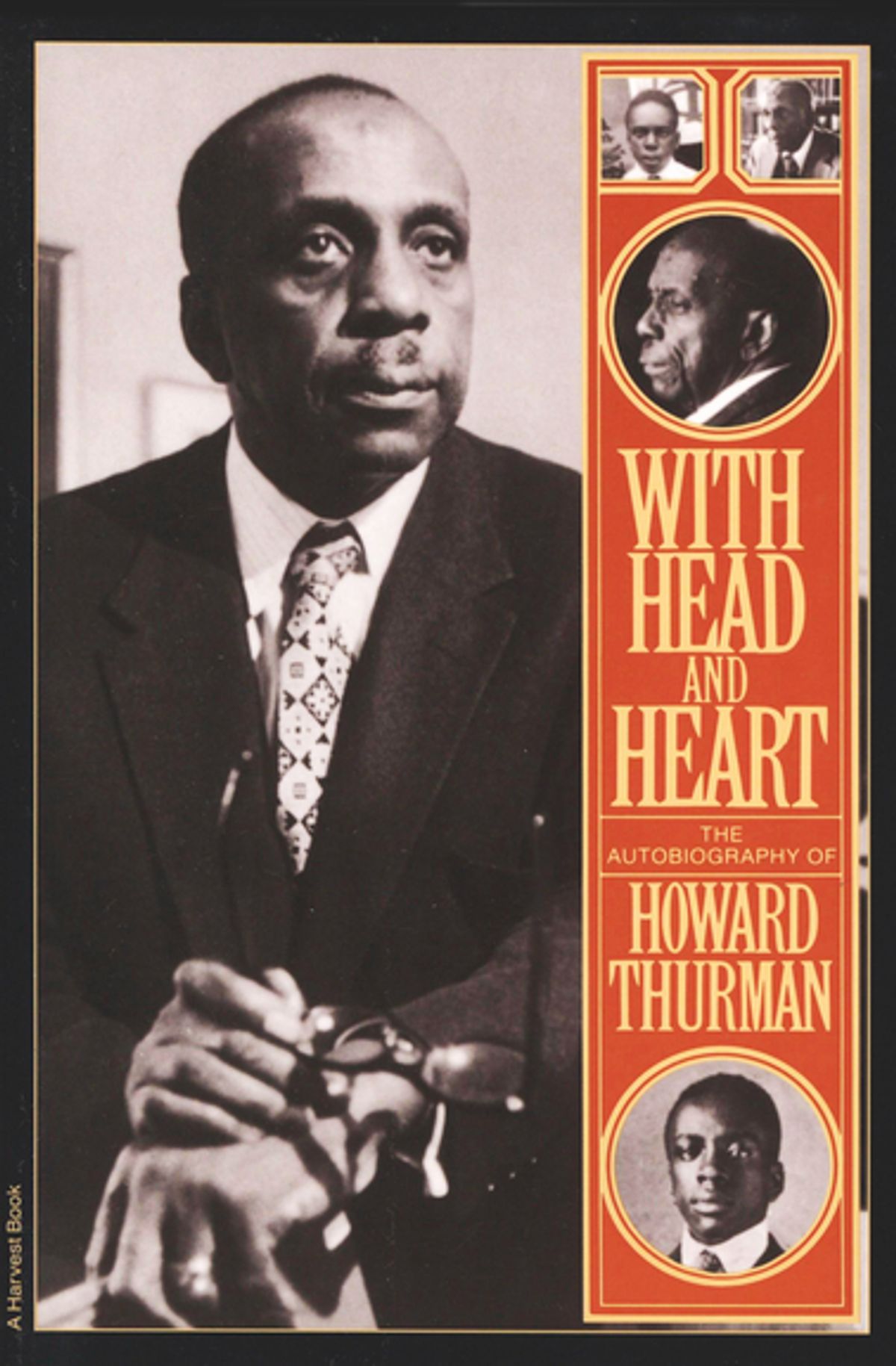 Taken together, these two stunning reflections present the brilliance and mystical soul of Howard Thurman, the acclaimed twentieth-century philosopher-theologian who was the spiritual adviser and mentor of Dr. Martin Luther King Jr. A grandson of slaves who grew up under Jim Crow insult near the beach in Daytona, he was a naturalist—a kind of Henry David Thoreau—and also a pacifist who, perhaps more than all, instilled in Dr. King a passion for nonviolence. Thurman's journey from poverty and life injustice, to reluctance to answer his vocational calling, to international theological acclaim is a life-changing record. It's outdone only by Jesus and the Disinherited, his brave treatise on how the gospel may be read as a manual of resistance for the poor and disenfranchised, with the lowly Jesus—as a targeted Jew during Roman rule—the central partner in their pain. The book's brave vision is unparalleled. Only Yale scholar Willie James Jennings's The Christian Imagination could match it.
---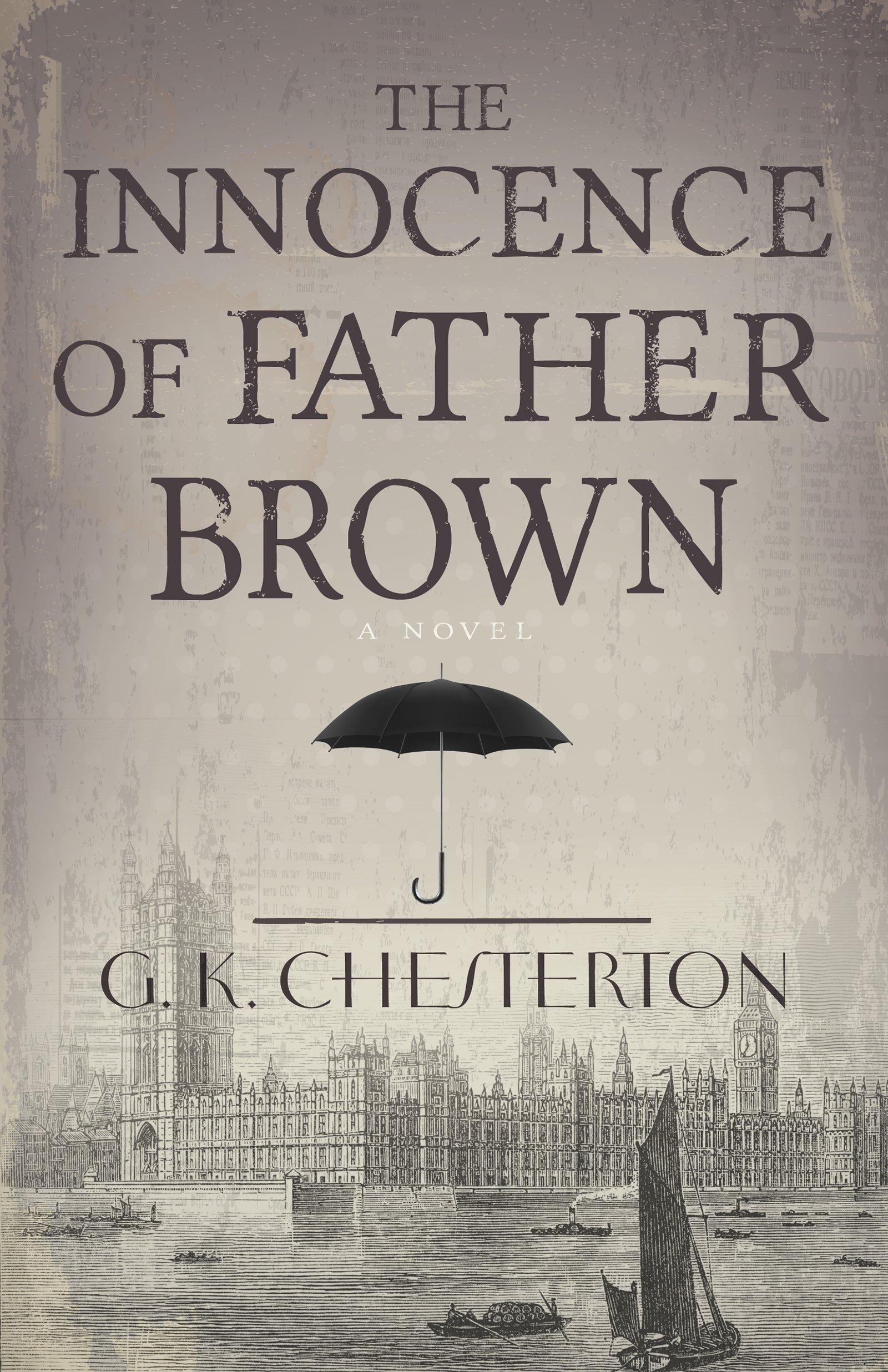 Considered now a classic mystery, The Innocence of Father Brown is actually the first of six collections of mystery stories by nineteenth-century theologian G. K. Chesterton. I cite it here because I'm writing a mystery series featuring a young Black theologian, a fan of Sherlock Holmes. I enjoy Father Brown because, unlike Sherlock Holmes—who solves crimes through deductive reasoning—Father Brown uses his intuitive understanding of human nature. As well, like Holmes with his Moriarty, Father Brown has a recurring nemesis: a career master criminal named Flambeau. Symbolically, of course, this recurring villain represents our own recurring demons that won't stop nagging us! They require great prayer and the Lord's spiritual strength to confront and defeat. Meanwhile, Father Brown—in every story—is encouraging the villain to do spiritual things: confess, repent, stop fighting God! There's never coercion, however. Instead, Father Brown just presents the choice. For each of us, we daily walk the same path: Choose for myself? Or choose for God? The Father Brown stories shine a light on that journey.
---

In this World War II mystery, a Colorado family finds life turned upside down when the government opens a Japanese internment camp in their small town—the story recalling Executive Order 9066, through which more than seven thousand Japanese Americans were forcibly imprisoned at the Granada Relocation Center—called Camp Ameche by the internees—in Granada, Colorado. In the novel, however, after a young girl is murdered, all eyes (and suspicions) turn to the Asian newcomers, the town's interlopers and strangers. This is her town as Rennie Stroud has never seen it before. She has just turned thirteen, and until this time, life has pretty much been what her father told her it should be: predictable and fair. But now the winds of change are coming and, with them, a shift in her perspective. And Rennie will discover secrets that can destroy even the most sacred things. Part thriller, part historical novel, Tallgrass is a riveting exploration of the hardest—and softest—parts of the human heart. Through my Colorado eyes, the novel rings true and still urgent.
---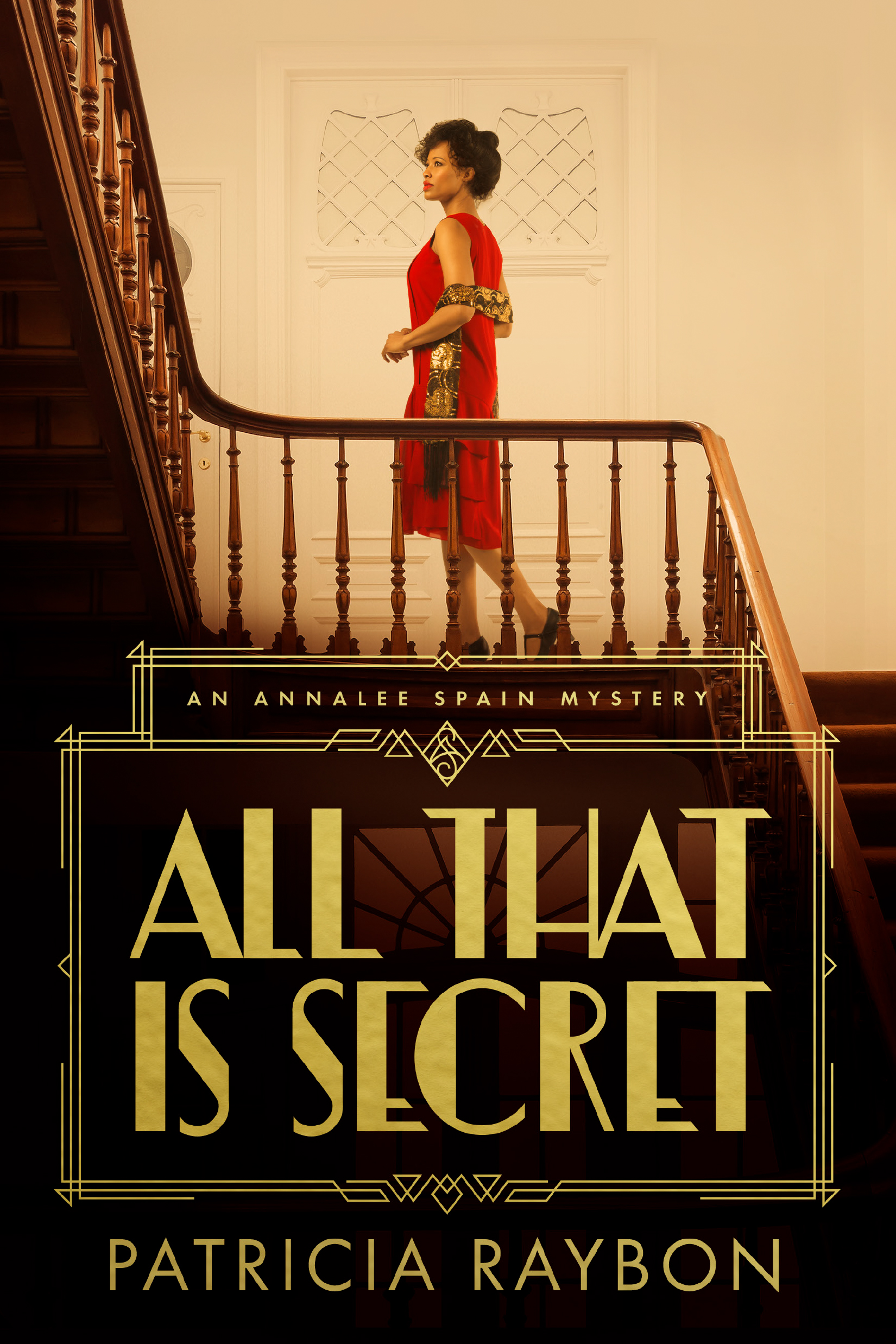 From award-winning author Patricia Raybon comes a compelling new historical mystery series, a riveting puzzle confronting the hidden secrets of class, race, family, and love.
Can an amateur detective solve the cold case mystery of her lost father's murder?
In the winter of 1923, Professor Annalee Spain—a daring but overworked theologian at a small Chicago Bible college—receives a cryptic telegram calling her home to Denver to solve the mystery of the murder of her beloved but estranged father.
For a young Black woman, searching for answers in a city ruled by the KKK could mean real danger. Still, with her literary hero Sherlock Holmes as inspiration, Annalee launches her hunt for clues, attracting two surprising allies: Eddie, a relentless young white boy searching for his missing father, and Jack, a handsome Black pastor who loves nightclub dancing and rides in his sporty car, awakening Annalee's heart to the surprising highs and lows of romantic love.
With their help, Annalee follows clues that land her among Denver's powerful elite. But when their sleuthing unravels sinister motives and deep secrets, Annalee confronts the dangerous truths and beliefs that could make her a victim too.