We so often say that we like to travel through books, but what we love about foreign settings is the ability to live through books.
By Carla Laureano, author of Under Scottish Stars
When I first conceived of the setting for my MacDonald Family Trilogy, beginning with Five Days in Skye, I really didn't have any idea what that would mean. I already had a head start, given that I had lived in London for a time in college and taken several trips to Scotland over the ensuing years, though only once to the Isle of Skye. It was easy enough to draw on my memories and photos of the island for the romantic feel I wanted for the book. After all, the island in Scotland's Inner Hebrides is one of the wildest and most romantic places on earth! It always makes me feel like I should be the heroine of a Brontë novel, wandering the wild moors with my hair blowing in the breeze and a shawl wrapped around my shoulders. It's a bit like walking through a travel brochure.
But if you've read any of my books, you know that I'm constitutionally unsuited to vagueness. Part of what I love about writing fiction is the details, especially when writing "travel fiction," and I want my readers to feel like they could travel to the story's setting themselves and know exactly what to expect. That was hard enough to do a few years after I visited, but add in a five-year delay in the publication of the last book, Under Scottish Stars, and at times it felt like a herculean task!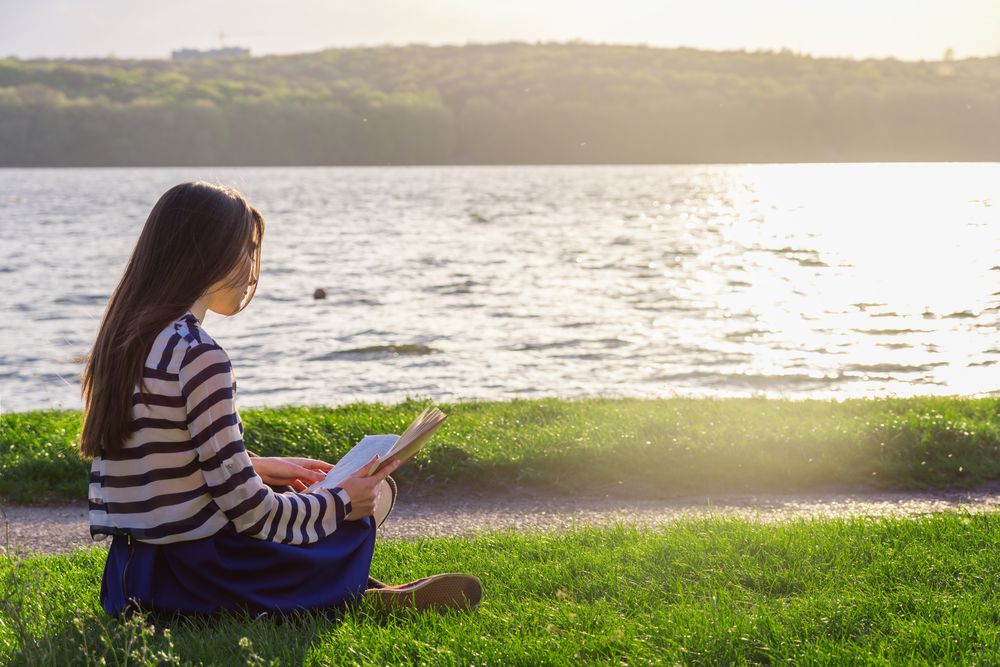 For example, was cell phone service still as sketchy as it had been when I first wrote the books? (Answer: pretty much.) Of course, to come to that conclusion, it took scouring the internet for travel sites and help forums to verify that the dropped-call areas are still the same. After all, I don't want anyone going to Skye and counting on cell service between Broadford and Portree! Or has the summer rental situation in the area improved since I wrote Serena's quest to find a place to stay for her and her family? (Nope. If anything, it's gotten tougher.) Has the route from Nairn to Skye that Serena drives changed with the renovation of highways? (A little bit. My research seems to indicate a more direct route now than ten years ago . . . or maybe I just got the drive time wrong last time.)
As I fact-checked the details and verified my previous assumptions, I realized that so much of what I loved about these stories was not the aspirational travel aspects—though there are many—but the little points of difference between Scottish rural life and my American suburban one. We so often say that we like to travel through books, but what we love about foreign settings is the ability to live through books. After all, anyone can travel to a place, hire a car to see the major sights, and subsist on room service for a couple of weeks. But we crave the minutia, not the broad strokes: what it's like to go to the supermarket or pick up coffee on a Saturday morning or even deal with an old-fashioned boiler disaster. Because the daily details are the beating heart of a place, and a place is the beating heart of a book.
Which is why I think the MacDonald Family series is not so much travel fiction as a peek into a different way of life, into the lives of people with different experiences from me and from my American audience, people who are still so relatable in their hopes, needs, and sorrows. Because it's through the mundane, not the unique, that we realize all we humans are more or less the same.
---
Recently widowed Serena MacDonald Stewart focuses on her children to the exclusion of her career, her art, and her sanity. When her brothers ask her to oversee the family guest house on the Isle of Skye, it's a chance to dust off her long-ignored business skills and make a new start. But her hopes for a smooth transition are dashed when the hotel manager, Malcolm Blake, turns out to be irritating, condescending . . . and incredibly attractive.
Malcolm Blake gave up everything—his home, his girlfriend, and his career—to return to Skye and raise his late sister's teenage daughter. With few job opportunities available on the island, he signs on as the manager of the MacDonald family hotel, which he's soon running successfully without interference from the owners. That is, until Serena shows up, challenging his authority and his conviction that there's nothing missing from his new life on Skye.
Before long, Serena and Malcolm have to admit the spark between them is more than mere irritation. But as single parents, there's more on the line than their own hearts. Will their commitment to family be the thing that draws them together or the only thing that could keep them apart?