"Autumn…the year's last, loveliest smile." – John Howard Bryant
It's officially Fall!
You know what that means? It means it's the perfect season to curl up with a new book! Whether you like fictional thrillers or spiritual refreshers, we have great options for you.
Take a look at our What Should I Read This Fall quiz to help you decide what should be on your reading list.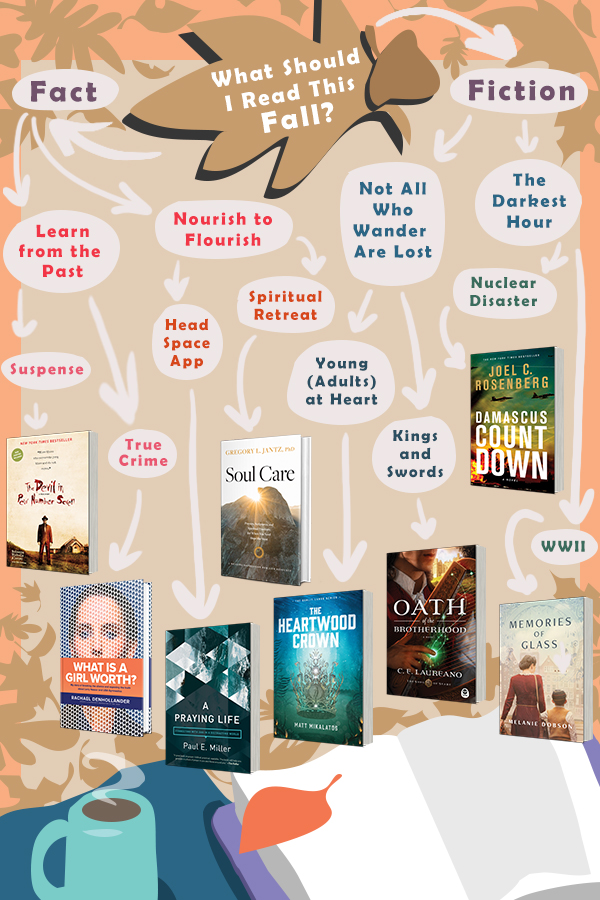 You can get all of these books here!