Here are three simple practices to help you receive all this sacred season has to offer as you get ready to celebrate the best Christmas yet.
By Christine McParland
Somewhere in the swirl of holiday preparations you might've heard the word Advent. Or seen those calendars with twenty-four cardboard windows concealing chocolate or other treats in the impulse-buy aisle of the supermarket. Or noticed an evergreen wreath with purple candles in your church's sanctuary.
But what exactly is Advent?
Advent isn't about counting down the days until Santa comes, nor is it only the four Sundays leading up to Christmas. Neither is it a guilt-trip to forego your favorite holiday festivities to focus on the real "Reason for the Season."
Advent is a season to prepare our hearts to celebrate and worship the incarnate Savior.
The Advent season looks different for most churches and denominations. Some don't observe it at all, but many will at least light a candle on an Advent wreath marking each Sunday leading up to Christmas. Centuries ago, Christians commonly observed Advent with prayer and fasting as a means of preparing their hearts to celebrate the incarnation of Christ.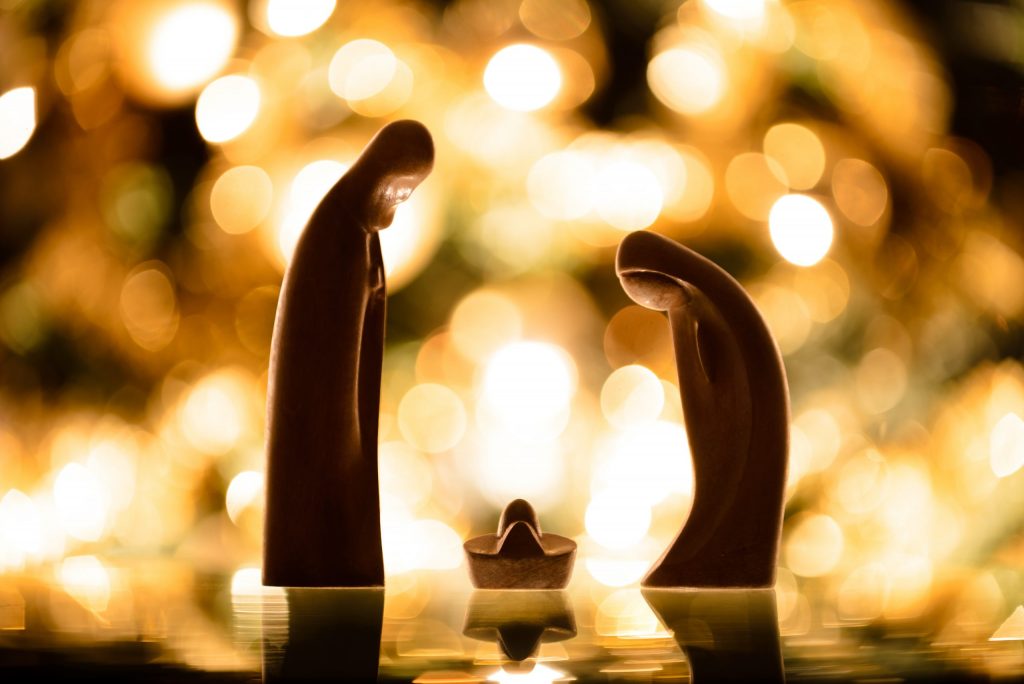 But how can we observe Advent in our times and culture, in the middle of the holiday rush? That's nice for the ancient Christians, you might be thinking. They had more time and space to focus on prayer and worship because they didn't have all the distractions of decorations to put up, cookies to bake, parties to host, pageants and concerts to attend, not to mention the gifts to buy and wrap! True. And while most of us enjoy all these lovely things that make December festive and cheerful, we probably agree that often it's too much and makes the season quite stressful.
But is there a place in between extremes—the drastic practices of ancient fasting and the indulgent excess of contemporary celebrations? The answer is YES! Here are three simple practices to help you receive all this sacred season has to offer as you get ready to celebrate the best Christmas yet.
Advent is a season of preparation.
Try reviewing your calendar and holiday to-do list and asking yourself: what will bring me closer to Christ this season? What might distract me from him? There are few right or wrong answers here. Often holiday stress levels are less about what you do and more about how you do them.
Maybe the answer isn't to do away with all traditions and festivities but to simplify your approach. What if you just displayed a few favorite ornaments and decorations instead of unboxing all your holiday décor? What if you donated to ministries and gave cards to loved ones showing the gift you made in their honor instead of shopping for every gift? What if you committed to attending family-related events only and respectfully declined other invitations (do you even want to go to your company's holiday party again?).
Finally, ask yourself how you bring Christ into your traditional Christmas preparations. Some ideas including displaying a Nativity scene with your decorations, baking extra cookies to give to people who are homeless, or perhaps turning one of your traditional holiday get-togethers into an Advent party with Scripture readings and carols! Pray about how God would have you use your time and resources in a way that glorifies him this Advent and Christmas season.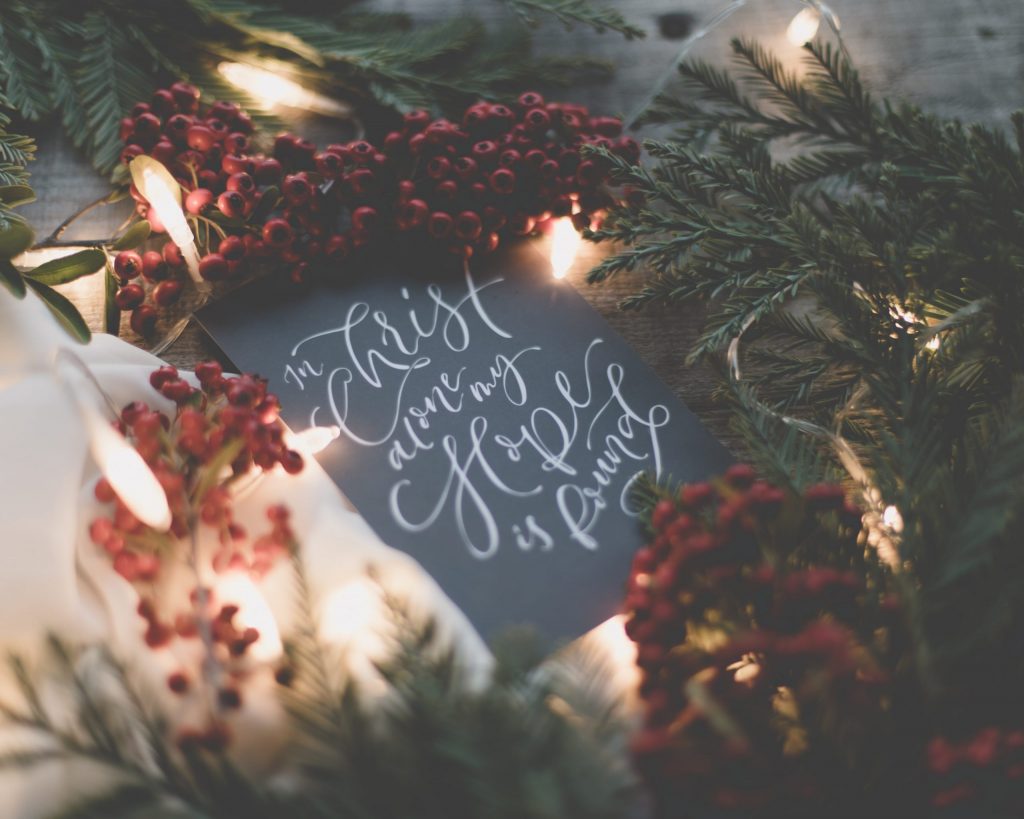 Advent is a time of prayer.
Prayer is central to the Advent season. Christ was incarnate so we can have a relationship with his Heavenly Father, and prayer is how we grow in that relationship. This takes intentional planning though! Try setting your alarm 15 minutes earlier in the morning. Or turn off the radio while driving to be with God in the silence. Or try reading an Advent devotional each day. However you choose to pray, know that there's no wrong way to do it. In fact, time in prayer is the best gift you can give to God this Christmas (and every day of the year)!
Advent is an invitation to participate.
Ancient Christians practiced penance in addition to prayer as part of their Advent preparation. To clarify, penance was traditionally understood as doing good deeds, not as a way to earn God's forgiveness—which we could never do, because grace is a free gift!—but as a means to help repair some of the effects of sin in the world, like helping to lessen the suffering of the poor through almsgiving. In other words, it's a practical application of grace. From a place of preparation, prayer, and repentance from any sin in our lives, we are able to participate in God's ongoing story of salvation by bringing the light of Christ to others.
Ask the Lord how he would have you bless others this Advent season. It can look like volunteering at a local food pantry or donating to a ministry (this ministry sends Spanish Bibles to students in Nicaragua!). Or perhaps it simply means spending more time with your family or helping out an elderly neighbor. Again, there are no right or wrong answers here; the most important piece is your heart, as Paul reminds us in 2 Corinthians 9:7—"You must each decide in your heart how much to give. And don't give reluctantly or in response to pressure. 'For God loves a person who gives cheerfully'" (NLT).
Through the simple practices of preparation, prayer, and participation, you can take some of the stress out of the holidays and embrace the gift of the Advent season. And by focusing on Christ, you might be surprised to find this to be the most meaningful Christmas yet!
Sign up HERE for free daily Advent devotionals from Tyndale delivered straight to your inbox!
---

---