"The seasons of life ebb and flow as they do in nature."
By Terri Kraus, excerpted from the book Farmhouse Retreat
Fodderstack Farm life is very much segmented by the seasons nature provides, with a rhythm to each.
Winter is a time of planning and reflection; life pauses in anticipation. The animals are more dependent on the Bakers since their water freezes over and the ice must be broken up every day. The horse, sheep, and donkeys eat grass down in the three pastures, but it must be supplemented with hay. They love the snow—especially the sheep, who romp and play in it. There's time to plan farm improvements and spin and dye sheep's wool for knitting projects. Fur from the Angora rabbits also lends itself to luxurious yarn.
In spring, tasks change to fertilizing the pastures, cleaning out the barn and outbuildings, and hatching new chicks by putting fertilized eggs under a broody hen. The sheep are sheared, and the animals get checkups and vaccinations. Birds weave nests from Charlotte's and Anastasia's brushed-out hair, and new life emerges everywhere—including adorable lambs and baby chicks.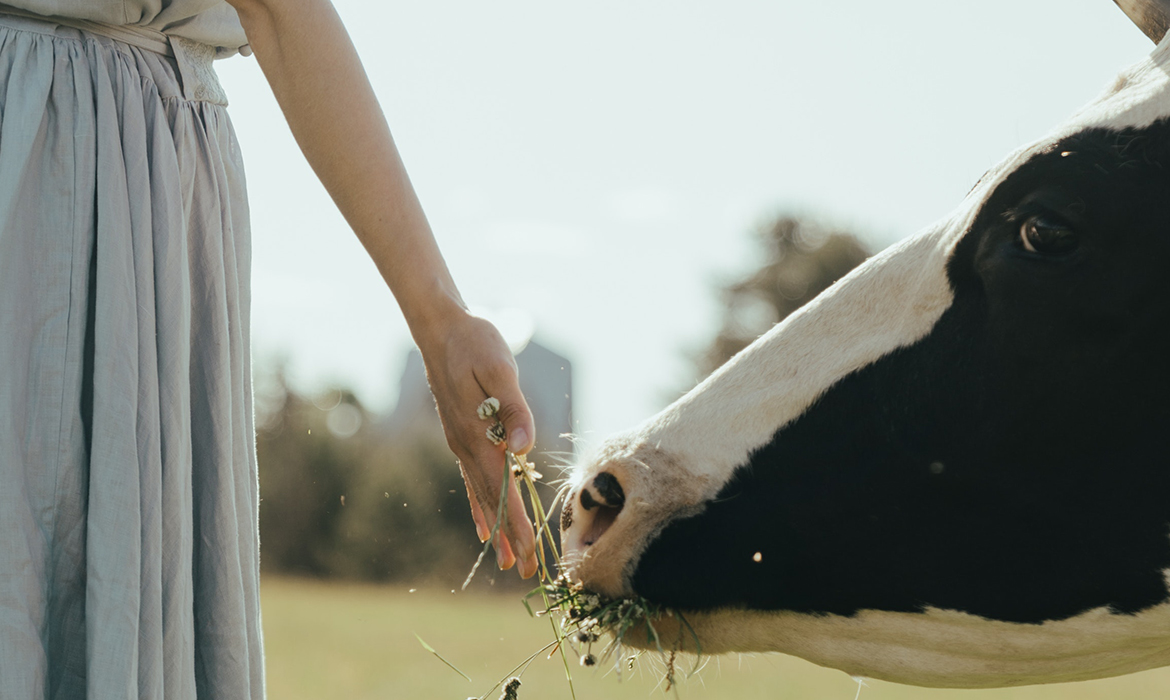 Photo credit: cottonbro
In summer, the pasture animals eat grass exclusively. Charlotte and Anastasia wear a muzzle with a small hole to limit their intake; as desert animals, too much grass isn't good for them [donkeys]. At night they're put into the barn unless the coyotes are especially vocal. Sheep tend to sleep more in the hot weather, so Charlotte and Anastasia are called on to protect them when predators are lurking. Thankfully there are few weather concerns that would endanger the animals.

The coming of autumn means preparing for winter and enjoying gorgeous fall colors. The chickens molt their feathers, and Rooster Cogburn and Charlotte and Anastasia get their winter coats. Things quiet down around the farm with more meditative activities like dividing and transplanting flowers and planting young trees. The persimmon tree drops its sweet fruit, and other trees shed their vibrant leaves in anticipation of a long winter sleep. It's time to handmake luxurious cold-process soap using natural and essential oils. After turning over the cutting garden's soil, next spring's garden is planned.
Just as there are seasons on the farm, there are seasons in our lives too. The Bible describes them in Ecclesiastes 3:1-8:
A time to be born and a time to die.
A time to plant and a time to harvest.
A time to kill and a time to heal.
A time to tear down and a time to build up.
A time to cry and a time to laugh.
A time to grieve and a time to dance.
A time to scatter stones and a time to gather stones.
A time to embrace and a time to turn away.
A time to search and a time to quit searching.
A time to keep and a time to throw away.
A time to tear and a time to mend.
A time to be quiet and a time to speak.
A time to love and a time to hate.
A time for war and a time for peace.
The saying goes that the only constant in life is change. The seasons of life ebb and flow as they do in nature. The challenge is to embrace them as from the hand of our Father, fully experiencing and appreciating them for what we can learn. Resisting these ever-present changes can cause unnecessary pain and suffering, but yielding to them as a vital part of our journey helps us experience more peace and contentment.
Looking back on the seasons of your life, what have you learned from each one?
You've been reading from
---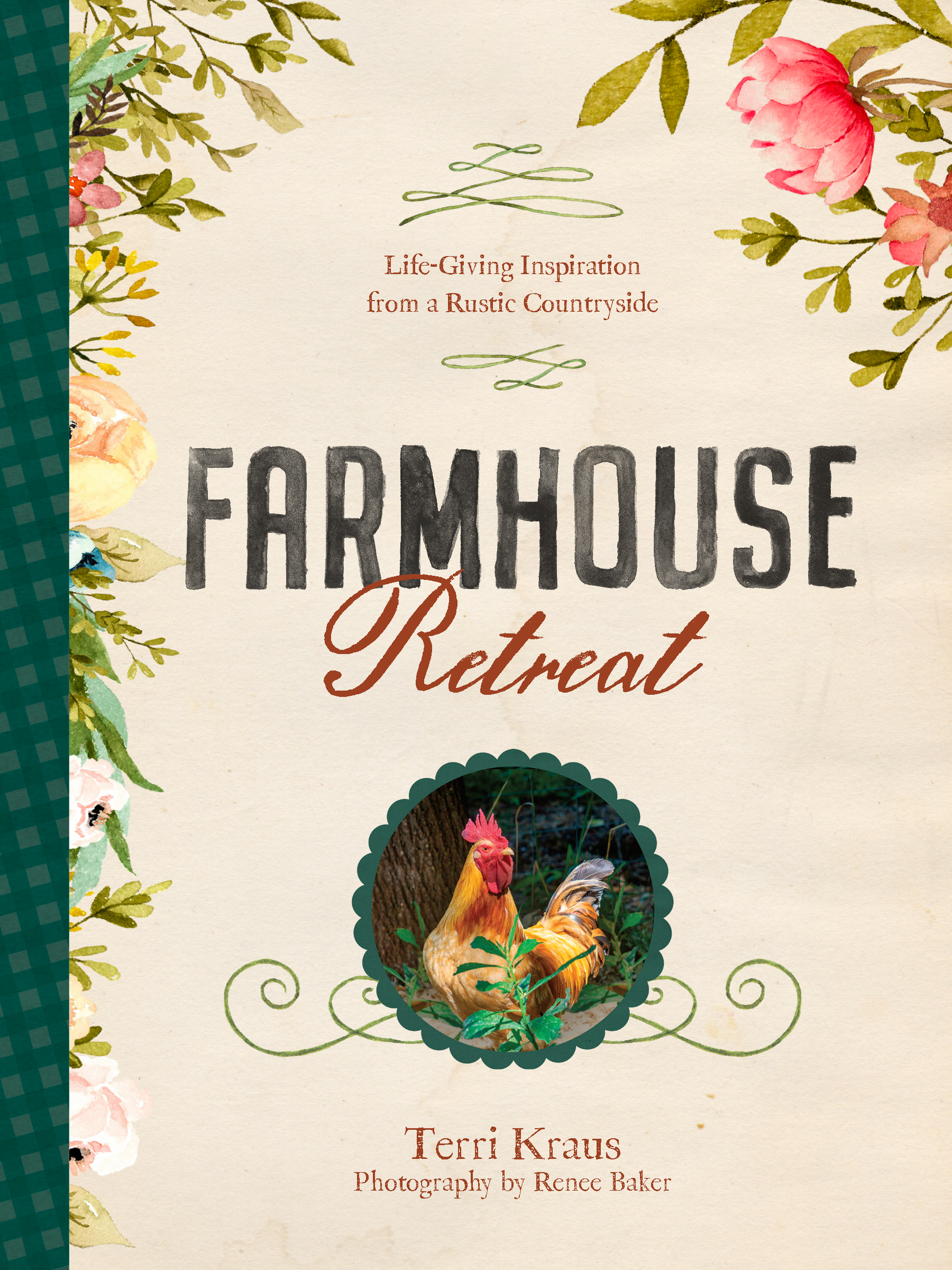 Near the scenic Blue Ridge Parkway, tucked deep in North Carolina's Pisgah National Forest, sits a beautiful mountainside farm. Established in the 1940's, this breathtaking getaway serves as the backdrop for Farmhouse Retreat, a collection of meaningful reflections that will help you escape life's stresses and find rest and peace in the arms of God. Stunning imagery and DIY articles about canning, baking bread, foraging for décor, and other country pleasures will also let you experience the charm and daily workings of a real-life farm.
Farmhouse Retreat invites you to surround yourself with the majesty of God's creation as you wrap yourself in the wonderful, eternal truths of Scripture. What are you waiting for? It's time to sit back, put up your feet, and breathe some fresh mountain air.
About the Author
Terri Kraus, along with her husband Jim, has co-authored 10 published novels. In addition, Terri is the author of three novels, The Project Restoration Series. Terri is a graduate of the University of Illinois/Design. Terri has served as President of Redbud Writers Guild for over six years and has hosted her book club for twenty-three years. She serves on the Board of Directors for The Re:new Project and loves to cook family Italian recipes. Terri has enjoyed extensive travel in the US and abroad with her family. She lives in Bluffton, South Carolina.
---
---