It's almost June, which means planning vacations, picnics, and your summer reading list! To be prepared for hours of reading pleasure in any circumstance, your list should be as varied as your summer wardrobe: from swimsuits and romance reads for the beach to cozy hoodies and captivating memoirs for rainy days indoors. If you need some ideas while planning your "TBR" list this summer, check out these books for beach days, road trips, and rainy afternoons.
Beach Reads
Looking for the perfect story to read along to the soundtrack of shoreline breezes and waves crashing on the sand? These romantic reads will keep you mesmerized for hours (don't forget to reapply sunscreen!).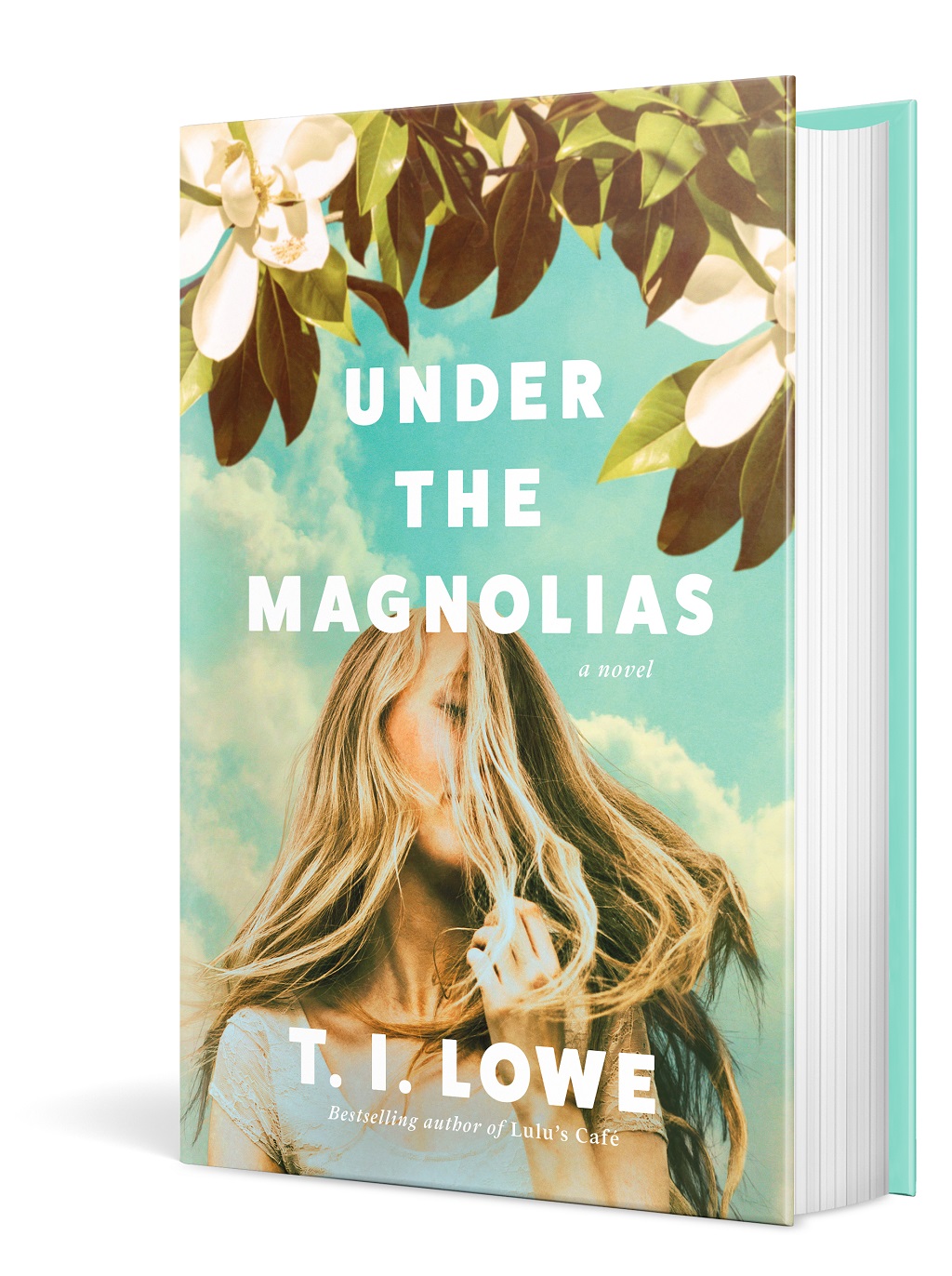 Scratching out a living on the family's tobacco farm is as tough as it gets. When a few random acts of kindness help to ease the Fosters' hardships, Austin finds herself relying upon some of Magnolia's most colorful citizens for friendship and more. But it's next to impossible to hide the truth about the goings-on at Nolia Farms, and Austin's desperate attempts to save face all but break her.
T. I. Lowe's gritty yet tender and uplifting tale reminds us that a great story can break your heart . . . then heal it in the best possible way.
Read an excerpt and order your copy HERE.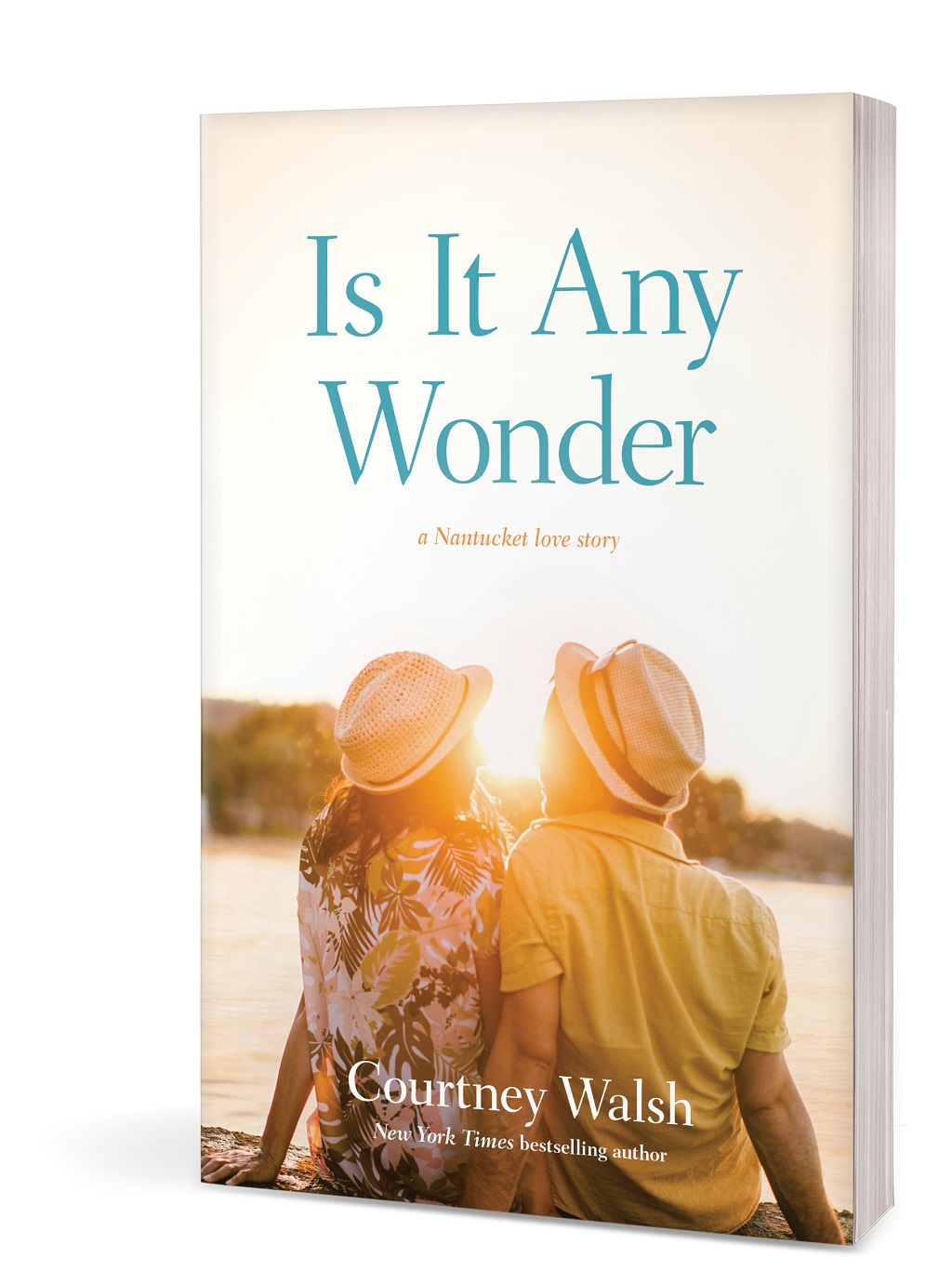 Can a promise made as kids bring them back together as adults? In this Nantucket-set beach read, "master of the genre" (Midwest Book Review) Courtney Walsh delivers a sparkling inspirational romance about first love and second chances.
Twelve years ago, Cody Boggs and Louisa Chambers made a pact that no matter where their lives took them, they'd return to Nantucket Island's Brant Point Lighthouse on July 30, their shared golden birthday, and continue their tradition of exchanging birthday wishes. But that was before a tragic accident upended both of their lives, irrevocably pulling them apart.
Read an excerpt and order your copy HERE.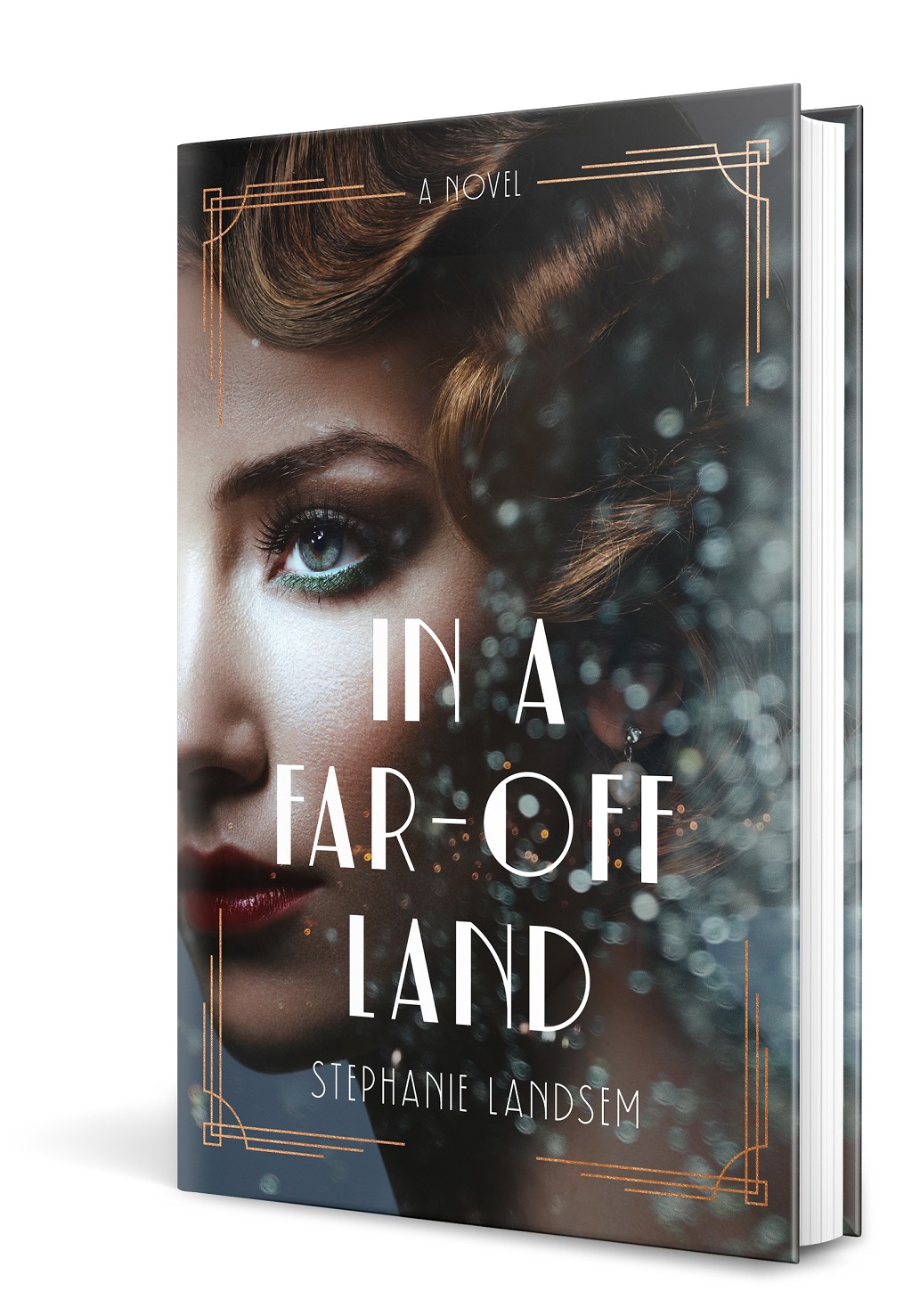 A story about the price of fame, the truth sacrificed on its altar, and the love that brings a prodigal daughter home.
As the Great Depression hits the Midwest, Minerva Sinclaire runs away to Hollywood, determined to make it big and save the family farm. But beauty and moxie don't pay the bills in Tinseltown, and she's caught in a downward spiral of poverty, desperation, and compromise. Finally, she's about to sign with a major studio and make up for it all. Instead, she wakes up next to a dead film star and is on the run for a murder she didn't commit.
Read an excerpt and order your copy HERE.
Find these and other beach reads at Tyndale.com!
Road Trip-Ready Audio Books
If you're hitting the road and looking for a riveting story to make the miles fly by, these audiobooks are sure to please with state-of-the-art productions of literary masterpieces and audio renditions of modern favorites.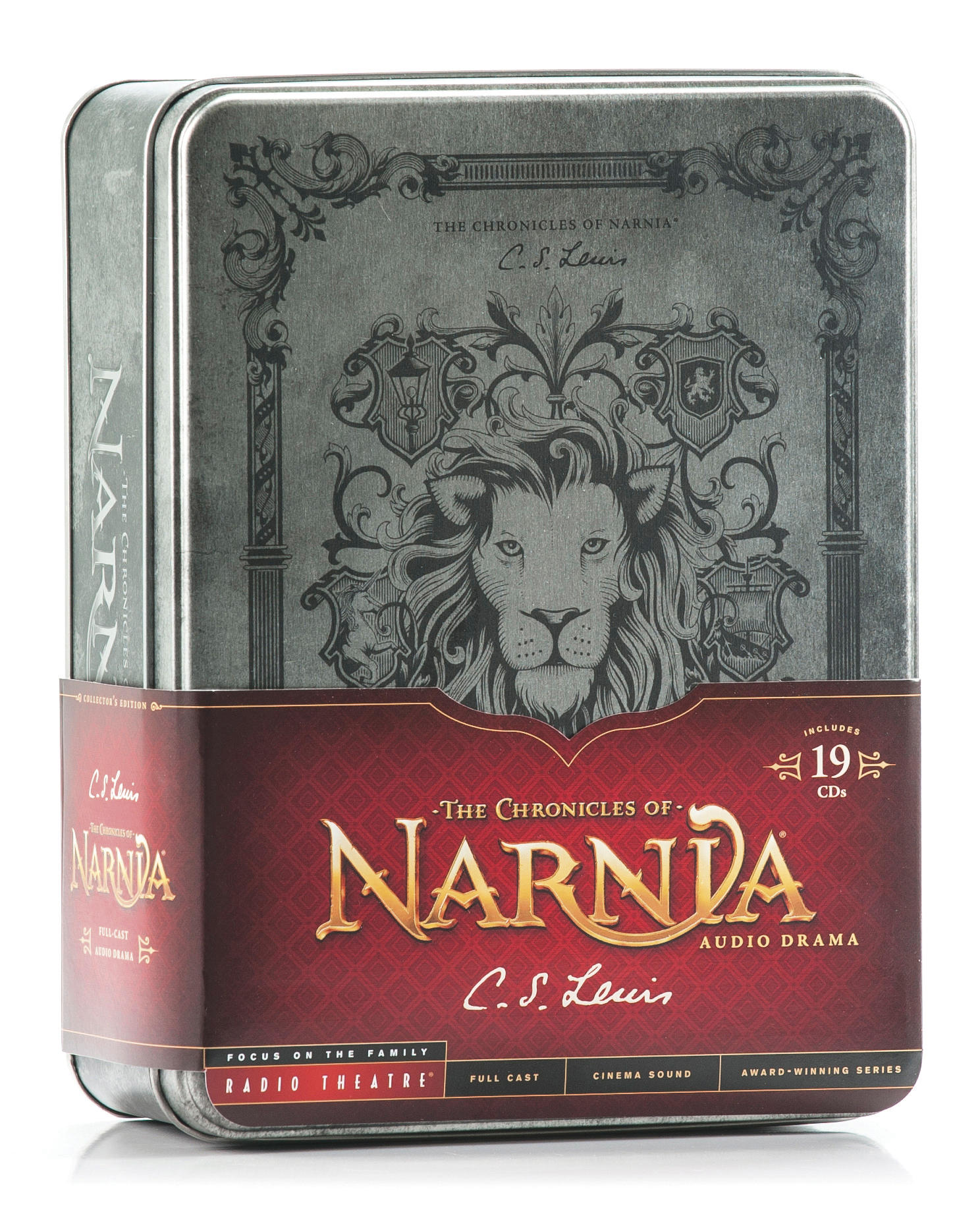 The classic stories of C. S. Lewis's The Chronicles of Narnia come to life through this beautifully boxed edition of fully dramatized audio adventures. Produced by Focus on the Family's acclaimed Radio Theatre, the series is now presented in a collector-quality tin with original artwork and map of Narnia.
Recorded in London with an all-star cast of England's brightest talent from the stage and screen, an original orchestral score, and cinema-quality digital sound design, this innovative recording includes all seven original stories and nearly 22 hours of entertainment! Adults and children alike will be entranced by stories of courage, self-sacrifice, friendship, and honor—in a world where talking creatures conspire with men, dark forces are bent on conquest, and the great lion Aslan is the only hope.
Listen to a preview and purchase the CD set HERE.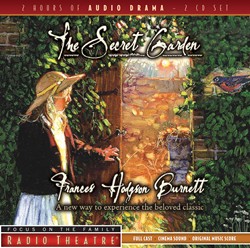 Mary, a young orphaned girl, meets her bedridden cousin, Colin. She discovers an enchanting secret place, separate from the outside world. It is in this place that Colin and Mary learn lessons about overcoming obstacles. By putting their faith in God and others, their lives are forever altered. This story will captivate audiences of all ages.
From the award winning team that brought you The Chronicles of Narnia, these classic stories feature performances by a full cast of actors, including Gemma Jones from Harry Potter and the Chamber of Secrets and many others. This complete audio theatrical performances with original musical scores features motion-picture quality sound design.
Listen to a preview and purchase the CD HERE.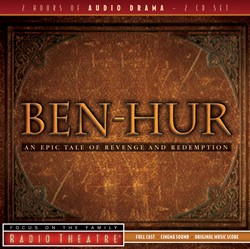 An unforgettable account of betrayal, revenge, redemption, Focus on the Family Radio Theatre's production of Ben-Hur tells the tale of a nobleman who fell from Roman favor and was sentenced to live as a slave—all at the hands of his childhood friend, Messala. Once nearly brothers, any hope of reconciliation is dashed after Messala is seriously injured during a vicious chariot race won by the vindictive Ben-Hur. But what makes this adaptation of Lew Wallace's best-selling story unforgettable is the changed man Ben-Hur becomes after seeing Christ on the cross.
Recorded in London with film-style sound, this action-packed production shares that compassion is the true path to redemption.
Listen to a preview and purchase the CD HERE.
Find these and other audio books at Tyndale.com!
Books for Rainy Days
When the weather doesn't cooperate to allow for time outside, a rainy afternoon can be the perfect opportunity to escape into a good story! These moving tales of redemption are the perfect way to "redeem" a rainy summer day.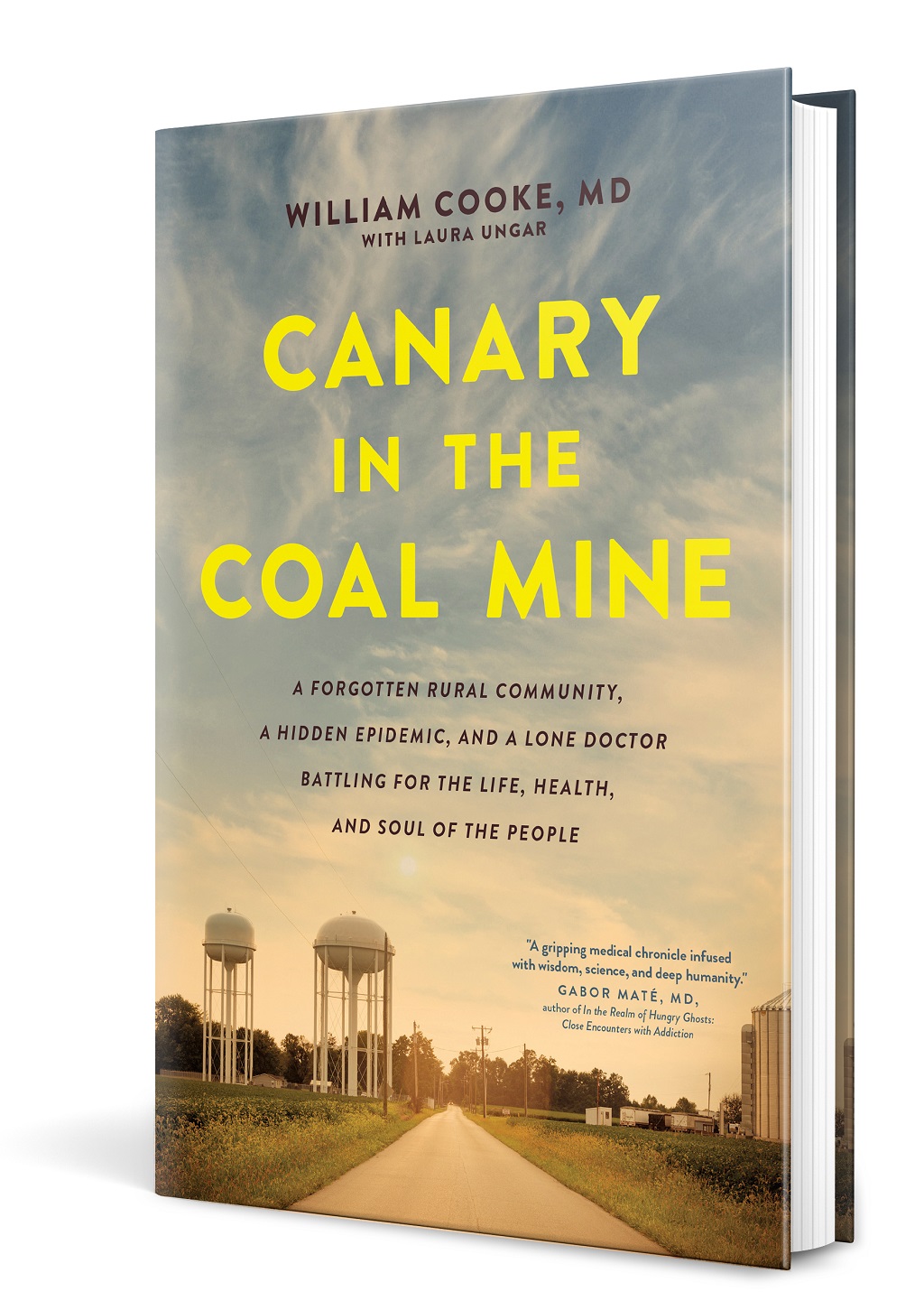 When Dr. Will Cooke, an idealistic young physician just out of medical training, set up practice in the small rural community of Austin, Indiana, he had no idea that much of the town was being torn apart by poverty, addiction, and life-threatening illnesses. But he soon found himself at the crossroads of two unprecedented health-care disasters: a national opioid epidemic and the worst drug-fueled HIV outbreak ever seen in rural America.
Confronted with Austin's hidden secrets, Dr. Cooke decided he had to do something about them. In taking up the fight for Austin's people, however, he would have to battle some unanticipated foes: prejudice, political resistance, an entrenched bureaucracy—and the dark despair that threatened to overwhelm his own soul.
Read an excerpt and order your copy HERE.
Find these and other true stories of redemption at Tyndale.com!