"Despite enduring dehumanizing battles and barriers, they fought back to become the strong shoulders on which I and others stand. During Black History Month, I honor these heroes with amazement and gratitude."
Q&A with the Read The Arc Team and author, Patricia Raybon
Growing up Patricia Raybon: What was childhood like? Any experiences you'd like to spotlight that influenced you in a deep way?
I grew up as a little Black girl under Jim Crow segregation. This was in the Rocky Mountain West, where my family moved to escape the heat, hate, and insults of the Dixie South. Denver was hardly perfect. De facto segregation was the order of the day with redlining leaving almost every corner of the Mile High City divided strictly by race. My dad had to threaten to sue a subdivision developer to move our family from the crumbling inner city—rendered that way through disinvestment by bankers and real estate practices—to a suburban tract home in the sticks. Being Black meant life was an ongoing fight. Our rights as citizens were essentially zero. But respite came through faith. We were a Jesus-following family and the Lord's kind help and promises kept us alive, hopeful, moving forward, and singing his praises. I can't imagine what life would've been, then or now, without him.
In a previous article, you gave a wonderful list of books that have made an impact in your life. What specific writer has inspired your own writing?
Too many writers to count. From James Baldwin, I learned courage. From Howard Thurman, I learned restraint and temperance. (Not everything needs to be said every time.) From Willa Cather, I learned to see "place." From Sandra Cisneros, I learned to explore family. From Charles Dickens, I learned to hear small voices as keenly as big. From Ernest Hemingway, I learned to write a simple declarative sentence. From Toni Morrison and Toni Cade Bambara, I learned to value my Black life. From the lowly Christ, I'm still learning humility. I'm amazed, after writing professionally for five decades, how much I'm still discovering about writing, a craft I greatly love. Thus, I'm grateful to the Lord for still letting me learn. In him, these and other writing heroes keep inspiring me to stick with it.
With February highlighting Black history in America: which historical figures have you looked up to and why?
I came of age during the Civil Rights Movement, before the Civil Rights Act, Fair Housing Act, and Voting Rights Act, among other protections, were finally won for all Americans. So I'm inspired by ordinary heroes such as Fannie Lou Hamer, the youngest of twenty children of impoverished sharecropper parents in Mississippi, who endured beatings in jail and gunfire by night riders when she dared to help poor Black and white rural citizens register to vote. Meantime, in Denver, my Girl Scout troop leader Rachel Bassette Noel, an educator and church member, endured death threats when she crafted the "Noel Resolution," a 1968 plan to integrate the Denver Public Schools and provide equal opportunities for all students. A night of bombings in February 1970 destroyed or damaged a third of the DPS bus fleet after a lawsuit successfully challenged school segregation in Denver schools. A judge's home was bombed, as was a Black plaintiff's front porch. As a child, I didn't know the details of the opposition that Rachel Noel and others faced. Genteel and soft-spoken, she and her husband were friends of my parents and came to our home countless times, as we did theirs. Her grown children remain friends. While I admire the work of civil rights giants such as Frederick Douglass and Dr. Martin Luther King Jr., I'm humbled to have personally known "next-door" heroes such as Rachel Noel and others in my hometown. Despite enduring dehumanizing battles and barriers, they fought back to become the strong shoulders on which I and others stand. During Black History Month, I honor these heroes with amazement and gratitude.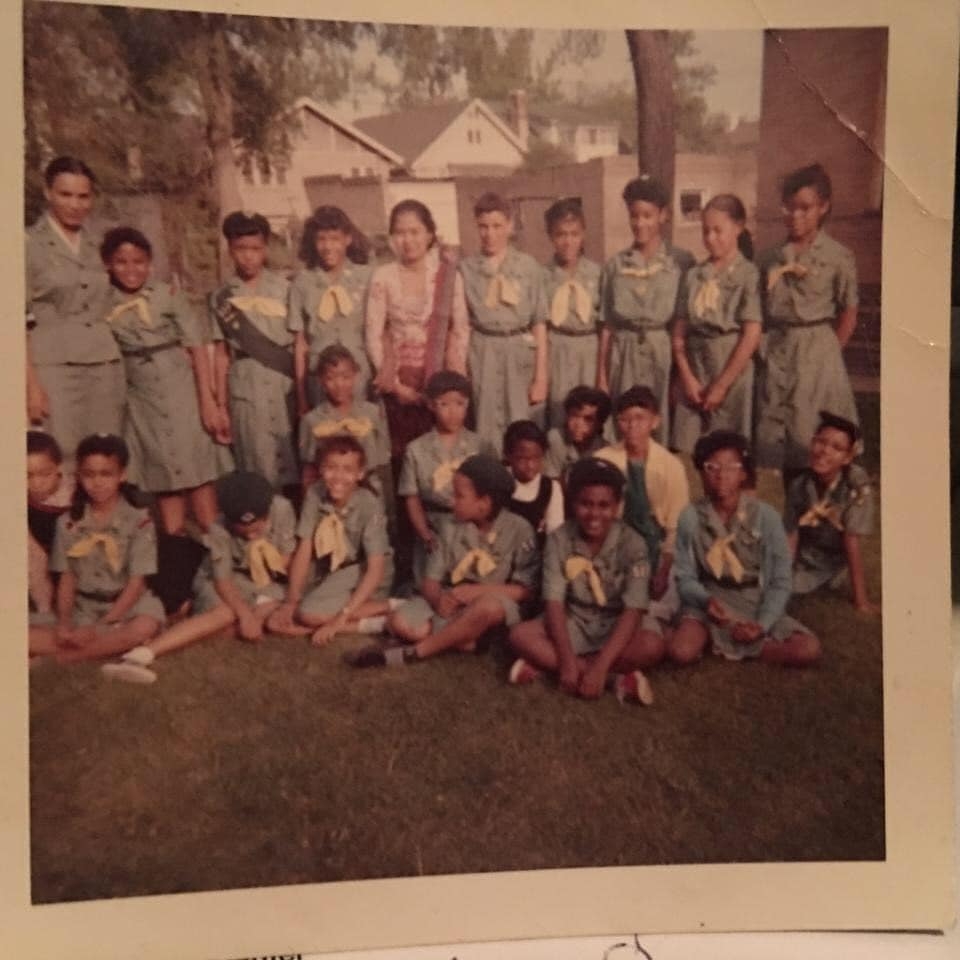 When obstacles have come, what promises of God in Scripture have encouraged you?
Three Scriptures, in particular, help guide my way. First, "I am not ashamed of the gospel" (Romans 1:16). I don't hide my faith in any setting, professional or otherwise. Acknowledging the Good News of Christ, and my followship of him, allows me to always feel his presence and affirming help, even in devaluing situations. Truly, it is the power of God that brings salvation to all who believe and acknowledge him.
Second, he is my shield around me and my glory, "the lifter of my head" (Psalm 3:3). That remains true, even though "many are saying of me, God will not deliver" (verse 2). But the Lord doesn't fail or turn away. When I call out to him, "He answers me from his holy mountain." (verse 4).
Third, I'm grateful for the promise that, in all things, we know "God works for the good of those who love him, who have been called according to his purpose" (Romans 8:28). Thus, I'm awed and humbled to contemplate the Lord's activity on our behalf. He is not passive. He's working! Opening doors—keeping, lifting, healing, helping, guiding, teaching, delivering, softening, strengthening. In Christ, he is doing the heavy lifting for all his fragile people. What power and love!
What are some words of wisdom you would give to aspiring writers?
My best answer is in Galatians 6:4. "Pay careful attention to your own work, for then you will get the satisfaction of a job well done, and you won't need to compare yourself to anyone else."
That's the New Living Translation and I love its clear-eyed reminder to focus on your own work and calling, putting your eyes on Christ and where he's already moving. As writers, it's easy to get distracted by other writers' talents and success. Instead, examine your own work and support your own journey, not trying to copy others.
With that view, we see other writers not as competitors but as fellow travelers. Thus, my final tip: don't go it alone. Make friends in the writing, publishing, and reading networks. Book writing and selling is a tough business. You have to grow thick skin and acquire expansive, new skills. Having friends helps!
What's next for Patricia Raybon? Do you have any new writing projects on the horizon?
Two things. I'm editing the sequel to All That Is Secret, the debut title in the Annalee Spain Mystery series. My guides and affirmers are Sarah Rische, my profoundly insightful line editor, Stephanie Broene, my courageously bold acquisitions editor, and publisher Karen Watson, my amazing author advocate. With them, I'm excited to keep developing the series. Many readers have received it with excitement. That response cheers me on as I take the scalpel and chisel to book 2. It's fun and exciting work.
Second, I plan with God's help to keep writing for Our Daily Bread Ministries. I'm a regular contributor to their daily devotional, and with various other writing assignments there, I'm blessed to take deep dives in the Word, which I love. So that's the shape of my writing canvas now—a combination of faith and mystery. The blend is provocative and also fun, and I'm grateful to God to tackle such exciting work.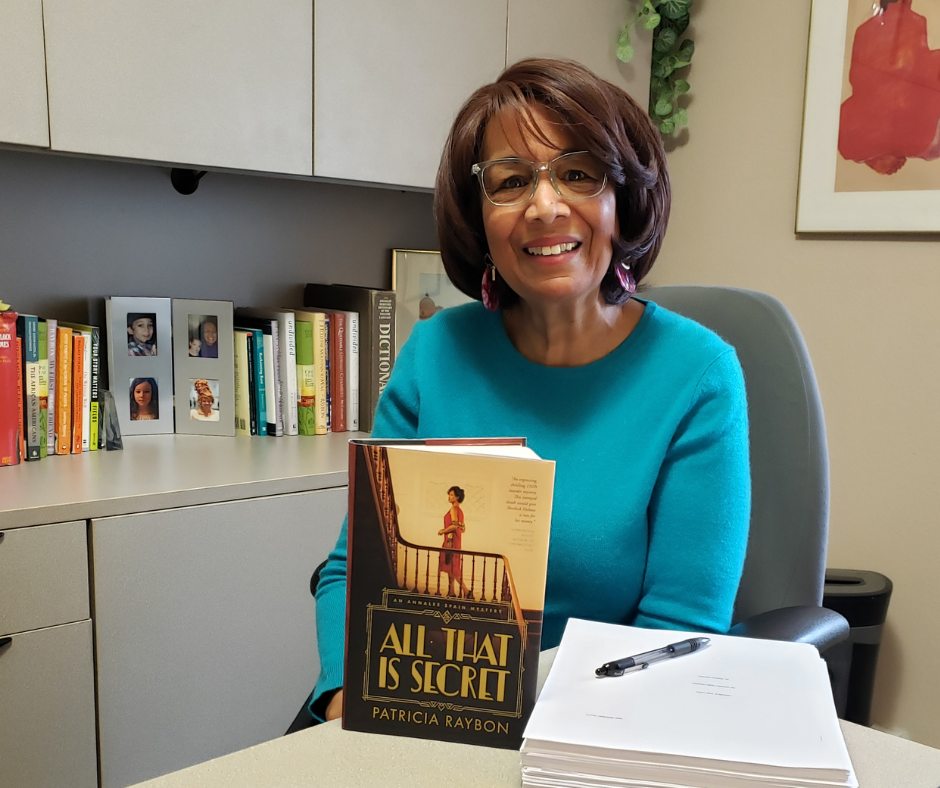 You might be interested in
---
Can an amateur detective solve the cold case mystery of her lost father's murder? In the winter of 1923, Professor Annalee Spain―a clever but overworked theologian at a small Chicago Bible college―receives a cryptic telegram calling her home to Denver to solve the mystery of the murder of her beloved but estranged father.
For a young Black woman, searching for answers in a city ruled by the KKK could mean real danger. Still, with her literary hero Sherlock Holmes as inspiration, Annalee launches her hunt for clues, attracting two surprising allies: Eddie, a relentless young white boy searching for his missing father, and Jack, a handsome Black pastor who loves nightclub dancing and rides in his sporty car, awakening Annalee's heart to the surprising highs and lows of romantic love.
About the Author
Patricia Raybon is an award-winning author and essayist whose published books include My First White Friend, a Christopher Award–winning memoir about racial forgiveness, and I Told the Mountain to Move, a prayer memoir that was a Christianity Today Book of the Year finalist. Patricia's other books include The One Year God's Great Blessings Devotional and Undivided: A Muslim Daughter, Her Christian Mother, Their Path to Peace, coauthored with her younger daughter, Alana Raybon. Patricia's essays on faith, race, and grace have been published in the New York Times Magazine, Newsweek, USA Today, Guideposts, Christianity Today, and other national publications and blogs. A journalist by training, Patricia worked for the Denver Post and Rocky Mountain News before joining the journalism faculty at the University of Colorado Boulder, teaching for fifteen years before getting promoted to professor emerita. She now writes full-time on matters of faith. Patricia lives with her husband, Dan, a retired educator, in her beloved home state of Colorado, where they enjoy movies, popcorn, soapy costume dramas, and Masterpiece mysteries. All That Is Secret is her first novel. Visit her online at patriciaraybon.com.
---
---