Whether you're shopping for gifts for loved ones (or for your own bookshelves—hey, your library needs some love this season, too!), Black Friday weekend has deals in store for you.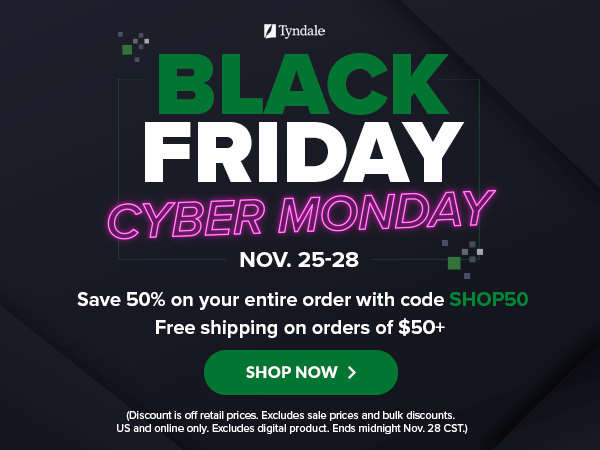 Stock up on books for family, friends, or yourself because they're 50% off Black Friday through Cyber Monday only! Shop on Tyndale.com between November 25 and 28, using code SHOP50 at checkout.
The fine print: Discount is off full retail prices, not sale prices or bulk discounts. Excludes digital product (e.g. ebooks or digital downloads). US and online only—we don't yet ship internationally, and we won't be taking phone orders because we're giving our employees time off to celebrate the holiday weekend with their families. Ends midnight Nov. 28 CST because we're in the Central Time Zone, and that's when the coupon code will expire!
Looking for inspiration for gift ideas (or your holiday reading list)? Browse our gift guide with a custom selection of new releases and old favorites!