This article was written by guest author, Karen Stiller. Check out her new book The Minister's Wife now!
Once, when I was a kid, my sister burst into my bedroom and yelled at me that my room was on fire. I had placed a plush rabbit toy on top of my nightside table reading lamp, and there it smoldered as I read on, page after page, completely oblivious to my singed, beloved toy.
That night, I suppose reading could have killed me. But of course, reading has actually saved me.
Where would we be without our beloved books?
Trying to chisel down the list of titles that changed my life to a mere five books feels a bit like when you're a kid and your skimping mother caps off your birthday party invitation list at some impossibly low number. For every friend who makes the cut, someone crucial is left out. But winnowing does force a kind of clarity. So, if I had one very small shelf in one very small bookcase to fill, here are five books I would make sure were there, every single time.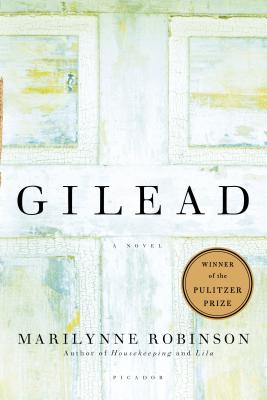 Gilead by Marilynne Robinson
Achingly lovely, Gilead is a novel set in letters. John Ames, an elderly small-town preacher, is writing to his six-year-old son.
Gilead captured me as a reader in a way I will always remember and set an unreachable goal for me as a writer: to come close to writing that well. I found Gilead stunningly beautiful. It reminded me of the length of a life and how much pain and wonder is found in the ordinary, which in the end is what we all have in common. Those daily rhythms of life, the Sunday after Sunday sitting in wooden pews in the same church, the making of a meal and the crafting of a sermon, the sitting down at an old kitchen table to write a letter to a child because we all desire to teach our children what we know.
Even as I write this, I am feeling a little sad—and a bit annoyed—because I lent Gilead to a friend who long ago read it, but hasn't returned it yet. I think I'll email her right after I'm done. It's that kind of a book.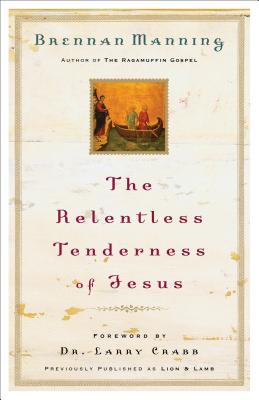 The Lion and the Lamb: The Relentless Tenderness of Jesus by Brennan Manning
I recall my reading of The Lion and the Lamb as a moment of understanding better how deeply Jesus loves me, and how fully okay it was to say yes to that love, and live in and out of that very new place. Reading this book was a milestone moment for me in understanding how Jesus is not about shame, but about grace. No garbage we haul around with us can get in the way of Jesus' love for us, and that's what I heard in Manning's work.
Published in 1986, this book probably made its way into my hands in the early 90s, and it seemed to me then that Brennan Manning was breathing fresh air into the world of Christian books for everyday people. It was so honest, and so insistent in its message of Jesus' relentless tenderness.
I think The Lion and the Lamb helped me find the strength to insist on being as fully myself as I could be as we entered parish ministry. Our first son was born in 1995 and we named him Erik Brennan, after Brennan Manning, so taken were we with this work.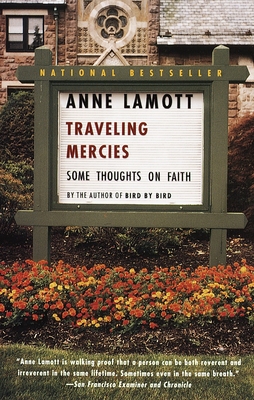 Traveling Mercies: Some Thoughts on Faith by Anne Lamott
Here is a book that impacted me spiritually, but also profoundly as a writer. It is probably one of the first spiritual memoirs I read, without even knowing that term. I couldn't believe you get to be this honest. Lamott is a brave writer. Some of her beliefs and positions make her not every Christian's cup of tea, but to me, especially when I first discovered Traveling Mercies, Lamott was like a refreshing glass of water.
"My coming to faith did not start with a leap but rather a series of staggers from what seemed like one safe place to another," writes Lamott. "Like lily pads, round and green, these places summoned me and held me up while I grew. Each prepared me for the next leaf on which I would land, and in this way I moved across the swamp of doubt and fear." So perfectly written.
Some might struggle with what Lamott sometimes has to say, but no one could struggle with how she says it. She is clarity personified, and I took that lesson to heart as a writer.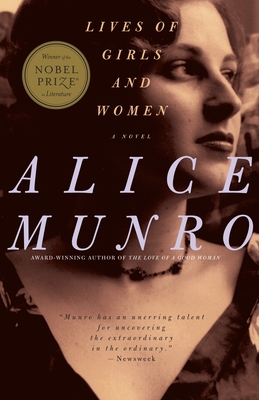 Lives of Girls and Women by Alice Munro
Alice Munro is the Pulitzer-prize winning Canadian author that every non-Canadian reader should know about. Thoroughly secular, Munro is a short story genius. This collection, though, is more of a novel, with the same character taking the lead in each piece—a young girl coming of age in a small town in Ontario.
As a reader, I realized I was not alone in the world after all. That matters, and it's the gift that reading can bring. We are in this together. We are not so different after all.
In my own writing and spiritual life, that is what I have come to learn: we all exist in the ordinary, and the ordinary is beautiful and painful and best lived when it is shared.
"The Word became flesh and blood, and moved into the neighborhood," is my absolute favourite line in The Message, by the incomparable Eugene Peterson (who should really, of course, appear also on this list and on my tiny bookshelf). Jesus broke into the neighbourhood. The neighbourhood matters. That's what Alice Munro writes so powerfully about. She treated me to that as a reader and modeled it for me as a writer: the beautiful day-to-day matters and helps us grow, wherever we find ourselves.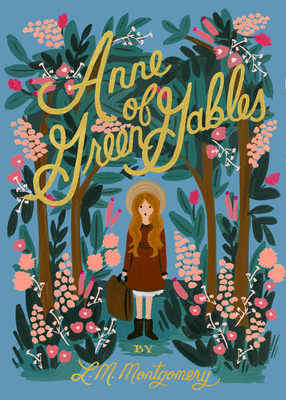 Anne of Green Gables by Lucy Maude Montgomery 
Oh Anne. I don't know if it was this book I read as my rabbit toy burned beside me, but it might have been. Anne the rascal, Anne the beloved orphan who did not fit in, but found a home. I still remember my thrill touring Green Gables on Prince Edward Island as a child and then later as a teen. That beautiful island, where the novel is set, of which we Canadians are so proud.
Anne of Green Gables was one of the childhood treasures that introduced me to literature, the power of a great story and the abiding love found in community. "Kindred spirits are not so scarce as I used to think. It's splendid to find out there are so many of them in the world," Anne wisely remarks. Amen to that.
---
Karen Stiller is a writer with more than twenty years of experience. She serves as a senior editor of the Canadian magazine Faith Today and as a journalist who has shared stories from refugee camps in South Sudan and Uganda, Senegal, and Cambodia. Her work has appeared in Reader's Digest and The Walrus, among other publications. She moderates the Religion and Society Series at the University of Toronto, a debate between leading atheists and theologians. Karen holds a master of fine arts in creative non-fiction from University of King's College, Halifax. She lives in Ottawa, Canada.
Karen Stiller's memoir in essays, The Minister's Wife, is available where books are sold.
Check out Karen Stiller's website for more!