The world doesn't need more perfectly presentable Christians. It needs people who love Jesus and are willing to show up and say, "I can't do anything on my own. There is nothing good in me apart from Christ, but with Him, I am unstoppable. With Him, I am more than enough and He empowers my every effort."
By Blake Guichet, excerpted from the book Confessions of a Crappy Christian
I've gained an online following largely due to my penchant for rocking the boat. For saying what people are thinking but are often nervous to say out loud. I've always been one to speak my mind, so I gravitated to online platforms early.
Though I posted my first photo to the site a year before my wedding, Instagram was barely on the scene when I married my husband, Jeremy. We didn't even have a #wedding hashtag (although I know it would've been super witty if we had had one). By the time my babies entered the toddler phase, Instagram was beginning to form into what it looks like now—fewer heavy filters and no captions, more life and microblogs. As a child of the Xanga and LiveJournal days, I welcomed the opportunity to share my love of words with an internet audience and began filling my feed with images and honest takes on life as a young mom, wife, and Christian. I love the immediacy of the medium: You can post images and ideas almost as quickly as they come to you and begin culling through responses and questions minutes— sometimes seconds—later.
Yet the more time I spent online, the more I found that the same issues plaguing Christian women in the real world— isolation, insecurity, FOMO— were exacerbated by our ability to curate our lives so they looked perfect on the internet. My struggles with mental health, friendship, marriage, and motherhood seemed nonexistent on Instagram, but I knew better. I was sure others were fighting the same battles I was; they just weren't talking about it. In an age when life is lived out in fifteen-second internet microcosms, we're drowning in other people's highlight reels. We spend our days comparing what we have and who we are with what plays across our screens.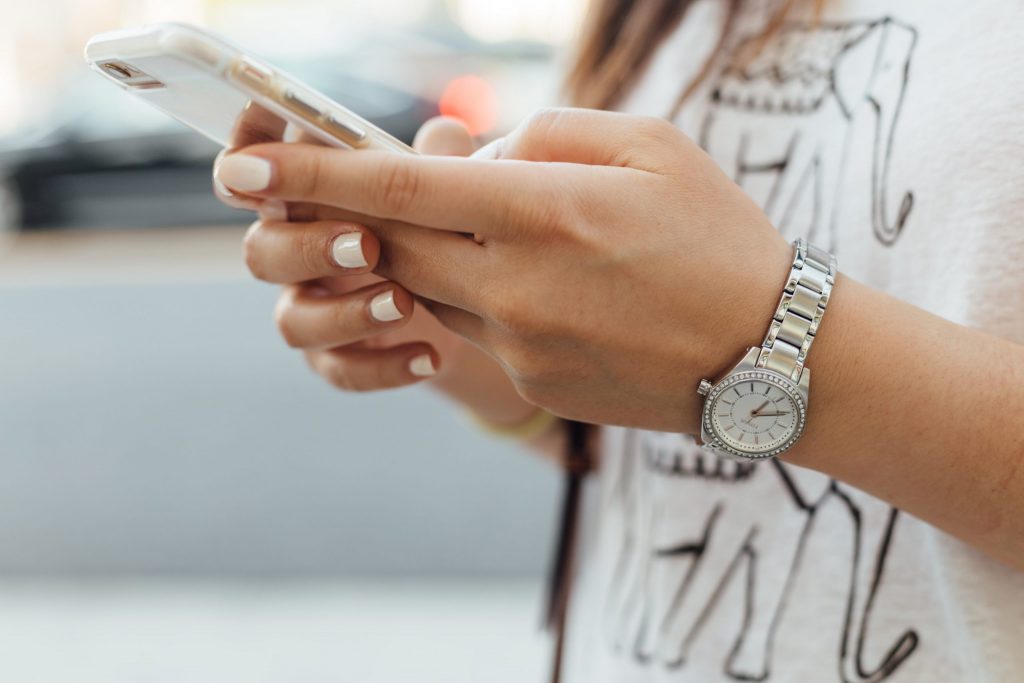 After a couple of years, I'd finally had my fill of picture-perfect Instagram Christianity, which went no deeper than the stilted conversations I remember from my days in church youth group. I craved a reckless abandon kind of authenticity, and I knew it was what other people needed too. I kept digging, searching for someone who was showing up in the trenches, and I found a few individuals, but not many. Not nearly enough voices were speaking into what I knew to be an epidemic of loneliness. So I decided to create a space for honest conversations.
The first episode of the Confessions of a Crappy Christian podcast debuted on my thirtieth birthday, December 10, 2018—the beginning of the wildest ride of my life. Out of my need for solidarity and vulnerability, a community of fellow crappy Christians has grown into the thousands. These women (and a few men) desire to boast in their weakness so that God's power can show itself to be perfect through it. These are people who don't need the world to think they've got all their crap together, who are free and wild to be who God created them to be while chasing down who He wants them to be. They're okay with their shortcomings but not from a spirit of complacent acceptance. They live out that blend of the already and not yet, knowing our Father has given us everything we need for life and godliness (see 2 Peter 1:3) without trying to conform to some weird "perfect Christian" box some in the church have set before us as the only option.
That's why, in the very first episode of my podcast, I pointed to the passage that has become a touchstone for my life. It's Paul's reflection on God's response when Paul asked Him to remove some unidentified difficulty:
Each time he said, "My grace is all you need. My power works best in weakness. So now I am glad to boast about my weaknesses, so that the power of Christ can work through me." 2 Corinthians 12:9, NLT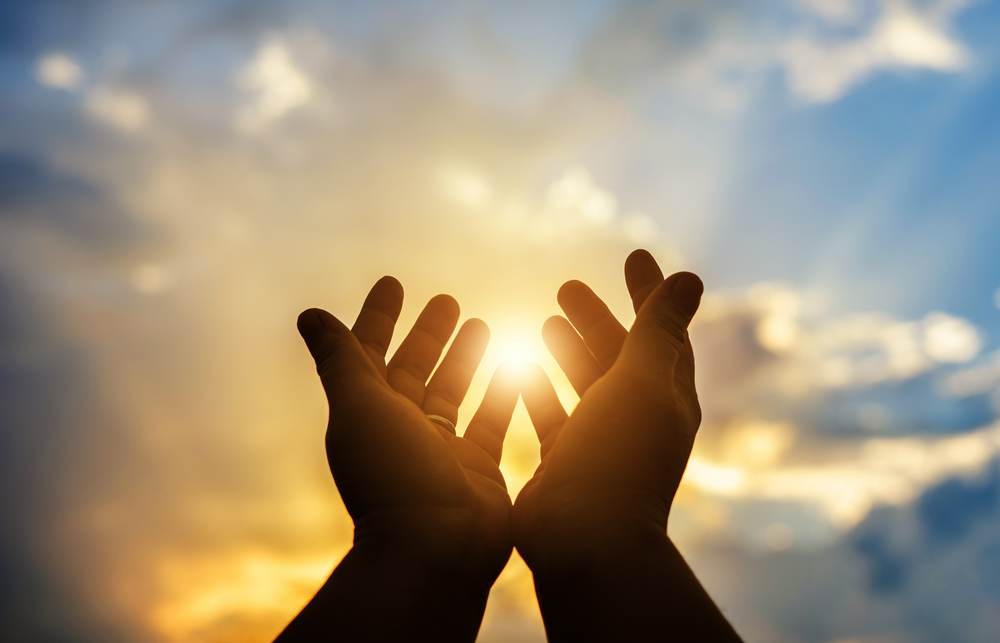 That's really the crux of it, isn't it? Believing that grace is enough. Living from a foundational knowledge that grace is not only all you need, but also that it enables your weakness to be used for greatness and God's glory.
When the constraints of a curated life came crashing down, what I was left with was enough, even if I didn't always feel like it was. It came down to knowing I was okay. In all my mess, with all my flesh's proclivity for ridiculousness, God wanted me.
The world doesn't need more perfectly presentable Christians. It needs people who love Jesus and are willing to show up and say, "I can't do anything on my own. There is nothing good in me apart from Christ, but with Him, I am unstoppable. With Him, I am more than enough and He empowers my every effort."
You've been reading from
---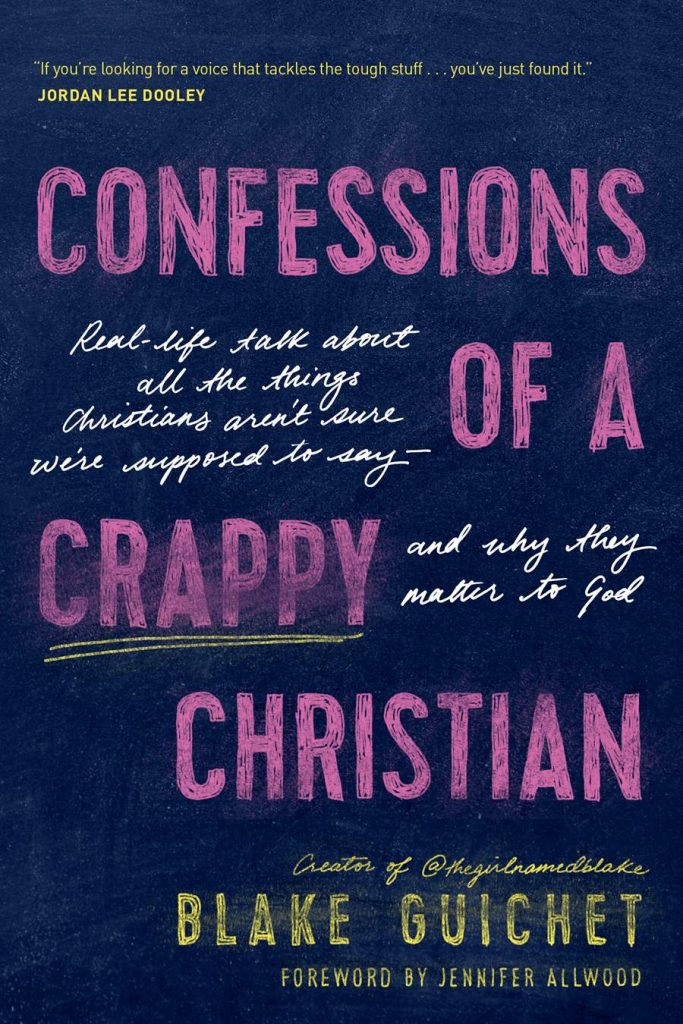 As our culture moves further from truth and grace, Christians are burned-out, isolated, and unsure of where to turn for sound biblical advice that applies to their everyday struggles. If you've ever felt this way or wished someone would talk about things like forgiveness, mental health, broken friendships, redirected dreams, sex, facts versus feelings, church hurt, rest, weakness, healing, and more in honest, down-to-earth terms while sticking to what Scripture has to say about them, you've come to the right place.
About the Author
Blake Guichet is a writer and founder of the Crappy Christian Co., which aims to teach women how to use their God-given gifts for the Kingdom. She is the host of the popular podcast Confessions of a Crappy Christian—a weekly show that specializes in conversations with guests about their passions, struggles, and all the things they aren't sure they can talk about. Blake is a proud Enneagram 8, American history buff, and playlist enthusiast whose primary goal in all aspects of her ministry is to tell the truth while always pointing people to Jesus.