Photo credit: Preslie Hirsch
"Wherever the powerful, healing love of Jesus Christ is present—so is his joy."
Adapted from Free by J. Kevin Butcher
The kind of love we try to produce through discipline and diligence will . . . not . . . work. Ever. It's manufactured, fake, powerless, unsustainable. "Love one another, as I have loved you," Jesus said, not because we try hard or stay up all night memorizing Bible verses about love but because when we experience his love, we're compelled to love others. Jesus' love overcomes "a multitude of sins" (1 Peter 4:8)—in this case, my awkwardness, the deep wounds of racism, age difference, peer-pressure, and fear. His love miraculously creates space for two of his children to really see each other, to be fully known and accepted (Genesis 2:25). And wherever the powerful, healing love of Jesus Christ is present—so is his joy.
This is exactly what Jesus promised:
"As the Father has loved me, so have I loved you. Abide in my love. If you keep my commandments, you will abide in my love. . . . These things I have spoken to you, that my joy may be in you, and that your joy may be full. This is my commandment, that you love one another, as I have loved you." (John 15:9-12, esv, emphasis added)
Remember, in a solemn moment, only hours before being crucified, Jesus deputizes his disciples—and us—to go into the world and be him, battling the powers of darkness for the lives of God's sons and daughters. But there's more. The abiding life isn't simply about struggle, blood, tears, and sacrifice. Through the power of his love, Jesus promises otherworldly joy, even as shells explode overhead. Jesus calls us not only to a life of Kingdom battle empowered by his love—but also, against all odds, to a life surrounded by his joy!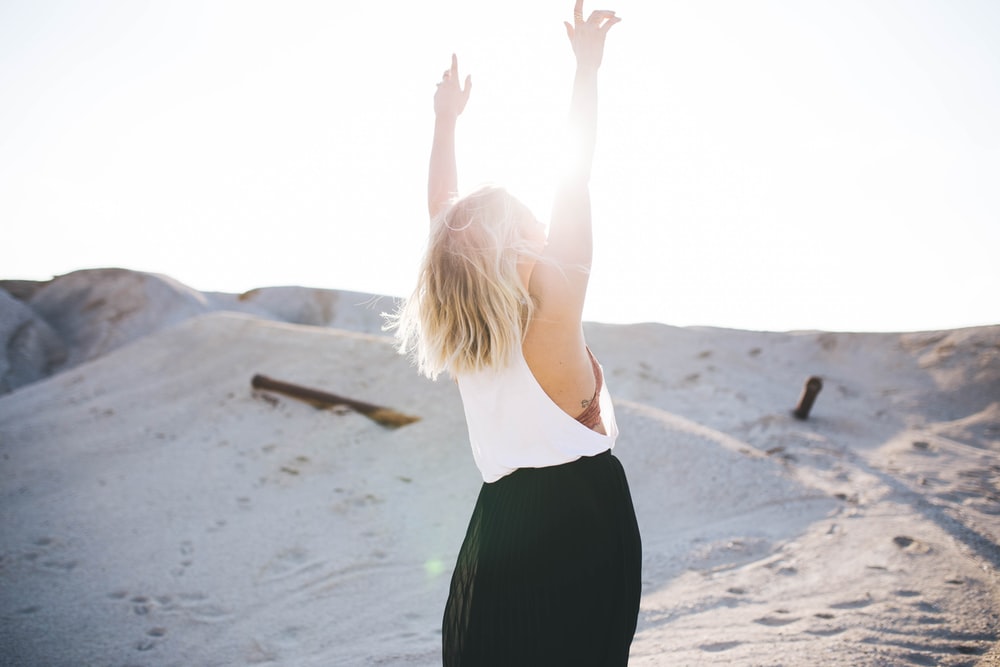 Photo credit: Brooke Cagle
But what exactly is this joy—which Jesus claims as his own and promises to give to us? First, and maybe most importantly, we need to differentiate between the joy of Jesus Christ and its distant cousin, the joy of this present world. Both have to do with feelings of happiness, delight, and great pleasure. But the joy of the world is dependent on circumstances going our way. If our health is good, we get paid, our favorite team wins, and we go out for ice cream afterward, we can honestly say, "I enjoyed my day!" There's nothing wrong with this kind of joy. In fact, it's a really good thing to laugh, party, and be wonderfully happy about the blessings of life. But at best, this joy is fleeting and inconsistent—because it's dependent on circumstances that, in a fallen world engaged in cosmic spiritual war, you simply can't depend on.
But the joy Jesus describes is steady and constant because it isn't necessarily connected to happy life moments. Instead, this kind of joy, according to Jesus' words, is a deep relational gladness—deeper even than life's pain—flowing from the Father's love, to the Son, to us, and then to one another. Stay connected to his love, and you'll stay connected to his joy.
This secure, uninterrupted relationship-joy connection begins with our personal, intimate love relationship with Jesus himself. Only one chapter later in the book of John, Jesus warns the disciples they will be devastated when he dies—but then quickly promises, "When I see you again, you'll be full of joy, and it will be a joy no one can rob from you" (John 16:23-24, msg, emphasis added). His post-resurrection appearances would prove that his promise to come to them in the person of the Holy Spirit was true. He had beaten death. His disciples would be intimately connected to him forever in a relationship of abiding love, experiencing joy like a "river overflowing its banks!" (John 16:23-24, msg). A joy that no one could steal, that no pain or devastation could touch. Wow.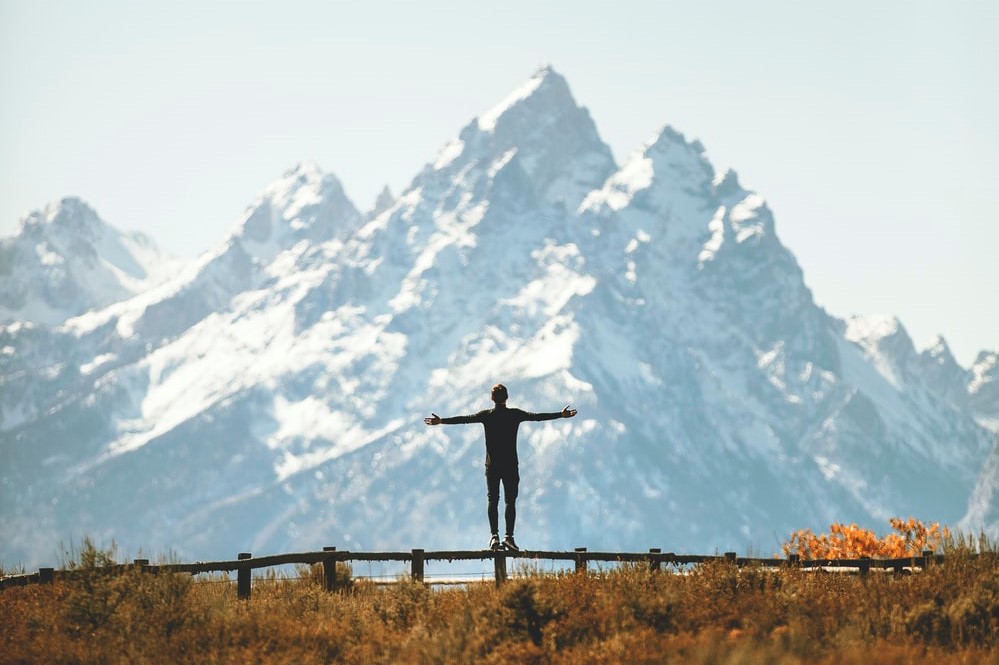 Photo credit: Joshua Earle
My friends, the good news is this is our promise too. But here's the deal: Jesus' joy is attached to deep intimacy with him. If our relationship is shallow, all about rules, discipline, and performance, we won't experience his joy. All we'll know is the malaise of obligation and shame. We may hang in there for a time, but when spiritual attack comes our way, we'll run for the hills. Without his joy, the intensity of the battle with hell over God's sons and daughters will crush us. We'll either retreat to an addictive search for the shallow joy of "our best life now"—complete with feel-good Bible verses and Christian slogans and never taking a risk for God's Kingdom again. Or we'll drift away from Jesus altogether. When I got fired and later when Carla got cancer—both experiences of intense spiritual battle—I found myself looking for the exit. What I didn't realize was that Jesus was calling me to a deeper intimacy with him, a place where his joy lives and promises to cover me no matter what.
But if Jesus is our One Great Love—nothing, not even hell itself—can rob us of his joy.
---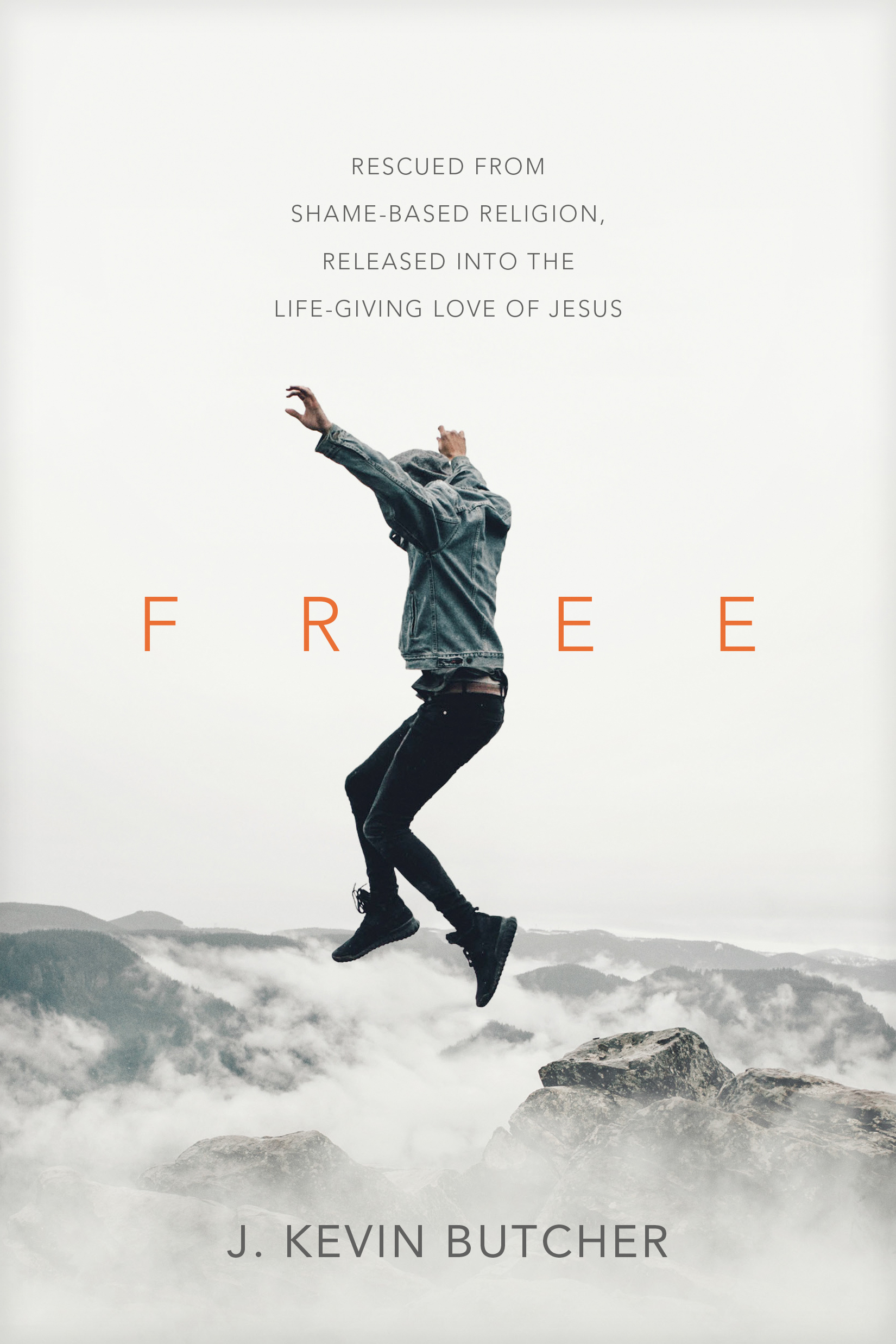 Are you weary? Trying to follow Jesus and be a "good Christian," only to hear the voice of shame whisper, try harder?
Good Christians are supposedly known for diligently practicing spiritual disciplines like Bible study, prayer, evangelism, and serving God. Disciplines that are expected, through inspired effort, to conquer sin in us and in the world. The tragedy is, so few Christians understand that we aren't just sinful but wounded. We don't need a list of disciplines. We need a Healer, a Deliverer to come and set us free.
Here is the truth: We have a Healer. His name is Jesus Christ. He loves us. His calls us first to own how desperate we are—for him; and then to accept his invitation to abide in his great love.
Kevin Butcher points us toward this healing Jesus, who offers us his all-encompassing love. You will find nothing here about lists and shoulds. Instead, you will discover how to fall in love with Jesus and then how to walk with him—not in drudgery, but freedom—abiding in his love. A love that rescues us from drudgery and shame, surrounding us with joy even in our darkest hour. A love so powerful that it births our worship, obedience, and willingness to surrender all to him.
Even when hell is at your doorstep, the love of Jesus will surround you, protect you, empower you, and set you free. Because God's love isn't just important to your journey—God's love is everything.