"He didn't make it!" my sister howled between hysterical sobs, groans, and gasps for air. "He didn't make it. This isn't happening. This isn't happening!"
By Alisa Childers, excerpted from the book Another Gospel?
It's the call you never think you're going to get. Sure, you've seen this scene play out in movies and maybe even known someone who went through it. But this is the kind of thing that happens to other people. Not you. Not us.
"He didn't make it!" my sister howled between hysterical sobs, groans, and gasps for air. "He didn't make it. This isn't happening. This isn't happening!" Something they don't tell you in the movies is that upon receiving this type of news your body betrays you. My knees began to shake wildly, and my throat became dry and creaking.
After being rushed to the emergency room, my dear twenty-one-year-old nephew Matthew was gone. He had struggled with addiction for the past few years, and my sister lived in an almost constant state of worry. This night her darkest nightmare had become reality.
My mind spun, trying to make sense of the unthinkable. But how can this be? He was so loved and cared for. I just played Ping-Pong with him two days ago at Thanksgiving. Just today I was writing about that stupid peach he threw when he was ten. How can this be happening?
As an apologist, I talk and write about what we call "the problem of evil" all the time. It's one of the primary reasons many people lose faith in God and leave the church. Before Matthew's death, I connected on a certain level with questions like "How could a good God allow evil?" and "If God is all-powerful, why doesn't he stop bad things from happening?" But I had not yet faced them from the other side of harrowing grief.
Within the hour, I was looking at Matthew's body lying on a hospital bed with no life in his eyes. It was so quiet. No beeps or hums of machinery. No buzzing energy of doctors rushing in and out to check tubes, order tests, and record vital signs. When I looked at him, I felt a level of darkness I'd never felt before. It was as if all hope, light, love, joy, and goodness had been sucked out of the universe, and there was nothing but a doom-filled void. I didn't feel God's presence. I didn't feel his peace. But I had walked in the excruciating darkness of doubt before, and I had learned to cry out to Jesus. I had learned to not walk by what I feel but by what I know.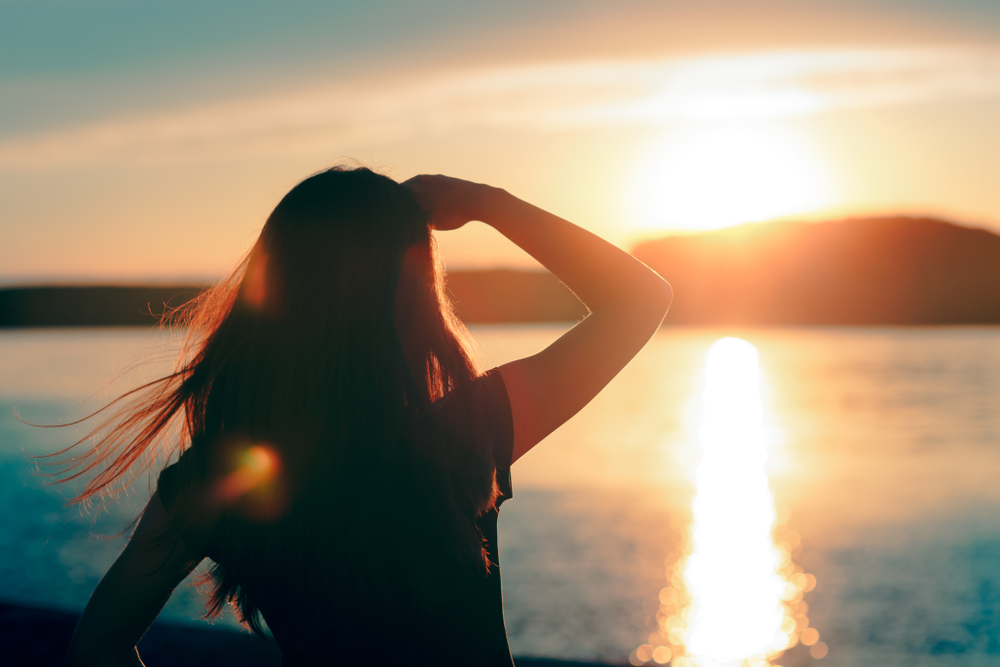 "Jesus, please! Jesus, please! Jesus, please!" I shouted into that void over and over again. Slowly over the next few hours, little bits of light began to crack through that darkness to reveal—dare I say—the beauty of the wisdom of God. I don't understand this. I would do things differently. But I don't have all the information. My sovereign God does, and he knows the end from the beginning. He is trustworthy.
When I began writing this book, I had no idea that my own personal experience would become the story to illustrate this final point. My story has ended differently from some of the people who lost their faith because of abuse, doubt, or suffering. I cannot explain this, but I trust Jesus more today than I ever have. Through this ordeal, the gospel has never been more precious to me or the Cross more beautiful to me. Because of the finished work of Jesus on that cross, death does not get the final word.
I don't have a pat answer to the problem of evil. But I know this: The promises of progressive Christianity offered me nothing through this trial. They offered my sister nothing. How could a weak view of God's Word, a disdain for the Cross, and a relativistic approach to truth bring my family any peace in this kind of adversity? In that hospital room, "my truth" was darkness. But "the truth" was true whether I felt it or not. God was there. God is sovereign. He is good and trustworthy. I've tasted and seen. Like Peter who answered Jesus after many had walked away from him, my heart is resolute: "To whom shall we go? You have the words of eternal life" (John 6:68).
When we are faced with immeasurable and unspeakable pain, we have a choice. We can open our hands to the Father and fall at his feet, or we can shake our fist at him and walk away. We can throw the raw magnitude of our doubts, questions, and piercing grief into his capable lap, or we can gather it all up into clenched hands and declare him incompetent . . . or nonexistent. We each have that choice.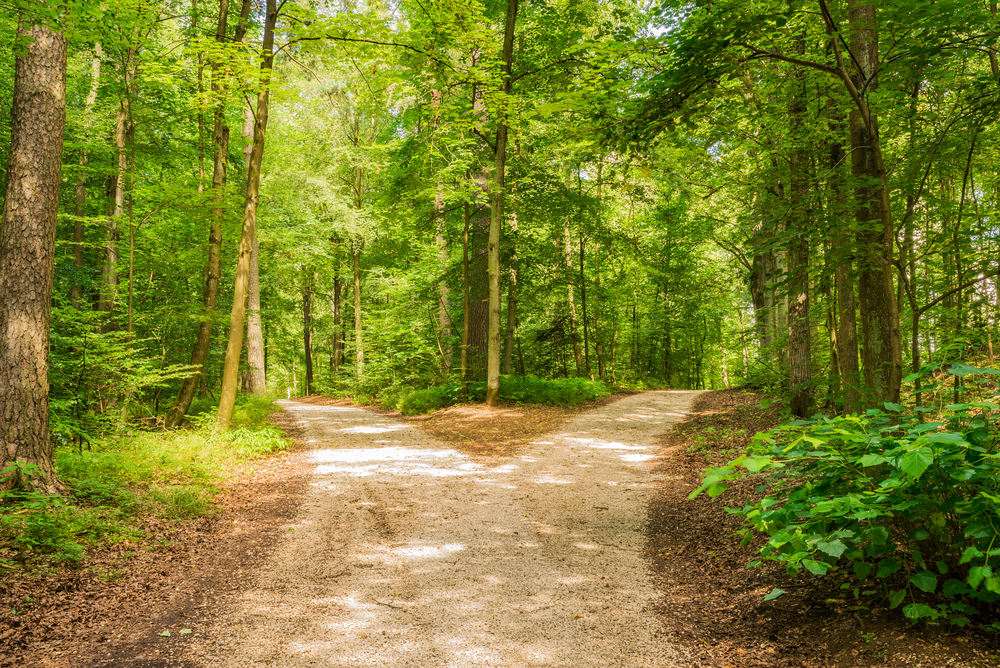 My sister is a beautiful example of someone who placed every last shred of hope in Jesus. As she buried her youngest child—her only son—I was in awe of her faith. Did she have doubts and questions? Absolutely. We all did. But I stood in wonder as she clung to 1 Peter 4:12-13: "Beloved, do not be surprised at the fiery trial when it comes upon you to test you, as though something strange were happening to you. But rejoice insofar as you share Christ's sufferings, that you may also rejoice and be glad when his glory is revealed." Only within the framework of the historic Christian gospel does this statement bring any meaningful comfort. Only with a robust understanding of God's holiness, goodness, and sovereignty do these words give any hope.
Evil and suffering are ugly realities unleashed upon creation by sin, but our Savior stepped into our world, took on human flesh, suffered, and went into death for us. When I saw Matthew's body lying on that hospital bed, I thought of Jesus. Jesus did that for me. For Matthew. For all of us. Jesus was well acquainted with grief and stood in our place. He felt our pain and died the death we deserve. But the story doesn't end there. Jesus physically rose and defeated the power of sin and death forever. He didn't just come to feel our pain—he came to end it. He didn't just give us an answer to suffering—he became the answer. I long for the day when Revelation 21:4 will come to pass: "He will wipe away every tear from their eyes, and death shall be no more."
Matthew professed Christ and dedicated his life to Jesus a year before he died. He had been studying the Bible and had even begun writing Christian songs and talking with others about his faith. We are confident we will see him again, and that gives us great hope.
I cannot imagine walking through this ordeal without Jesus and the firm foundation of God's Word. I cannot imagine having any hope outside of the true gospel.
You might be interested in
---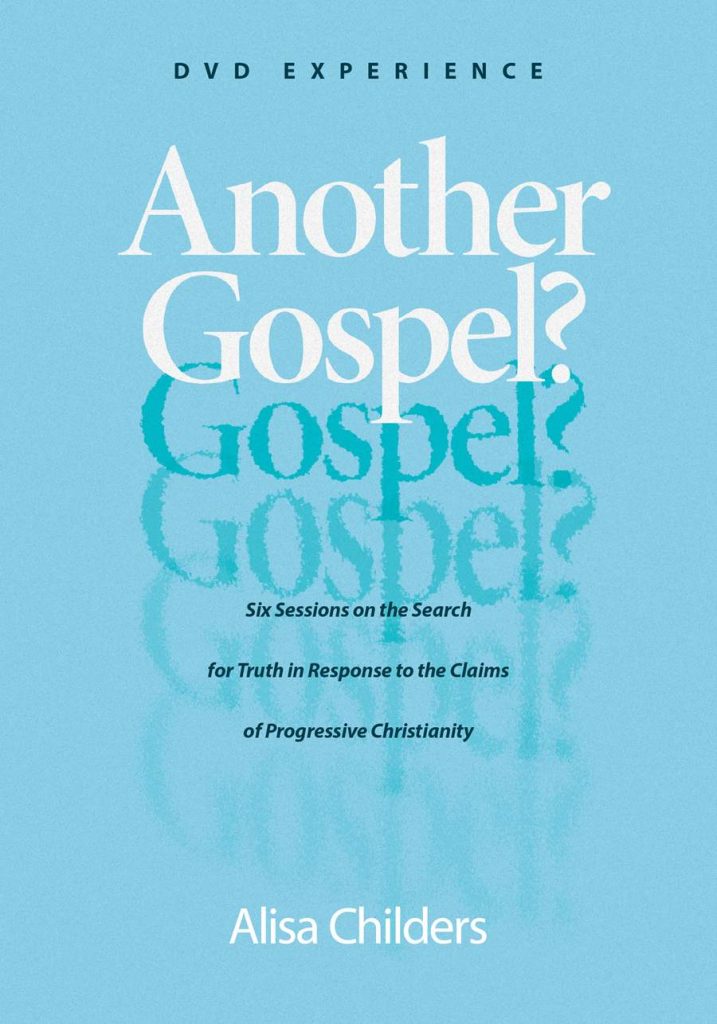 Includes in-depth interviews with bestselling Cold-Case Christianity author J. Warner Wallace and popular Waddo You Meme YouTube apologist Jon McCray.
Popular author, blogger, speaker, and worship leader Alisa Childers provides an intriguing small group experience in this six-session group DVD study based on her book, Another Gospel? This DVD experience is a great resource for anyone wanting to explore the nuanced topic of progressive Christianity.
In the Another Gospel? DVD Experience Alisa will
• Help you challenge the persuasiveness of progressive Christianity by examining popular messages found in progressive books, blogs, social media platforms, and scholarship
• Teach you how to use discernment, think logically, and make biblically based observations
• Lead you to discover how deep, thrilling, and humbling the true gospel is
In a culture of endless questions, you need solid answers. If you or someone you love has encountered the ideas of progressive Christianity and isn't sure how to respond, Alisa will show you how to determine—and rest in—what's unmistakably true.
(Designed for use with Another Gospel? Participant's Guide, ISBN 9781496464576)
About the Author
Alisa Childers is a wife, mom, author, podcaster, blogger, speaker, and worship leader. She was a member of the award-winning CCM recording group ZOEgirl. She is currently a respected speaker at apologetics and Christian worldview conferences, as well as the host of her popular YouTube channel. Alisa's story was featured in the documentary, American Gospel: Christ Crucified. She has been published at the Gospel Coalition, Crosswalk, the Stream, For Every Mom, Decision Magazine, and the Christian Post, and her blog post "Girl, Wash Your Face? What Rachel Hollis Gets Right . . . and Wrong" received more than one million views.
---
---