God expects us to be world changers, to live lives that matter, to make someone or something different, ensuring that the world is a better place because we lived here.
By Barry C. Black, excerpted from Nothing to Fear: Principles and Prayers to Help You Thrive in a Threatening World
What are we to do with our predatory world? If we're to stay fearless in a dangerous environment, isn't it fair to ask to what end? What is our purpose for being? Why did God permit us to come into this world with our distinctive fingerprints and DNA? I believe he desires for us to fulfill his purpose for our lives in our generation. That's how the Bible sums up the life of King David: "When David had served God's purpose in his own generation, he fell asleep; he was buried with his ancestors and his body decayed."1
To fulfill God's purpose means participating in a relay race, receiving the baton from the preceding generation, running with it by leaving the world better than we found it, and passing on the legacy to those who follow us. Each generation has distinctive challenges. We often refer to the World War II-era Americans as the Greatest Generation, but in truth any generation with people who are faithful to God's purpose for their lives is a great generation, one that has changed the world for the better.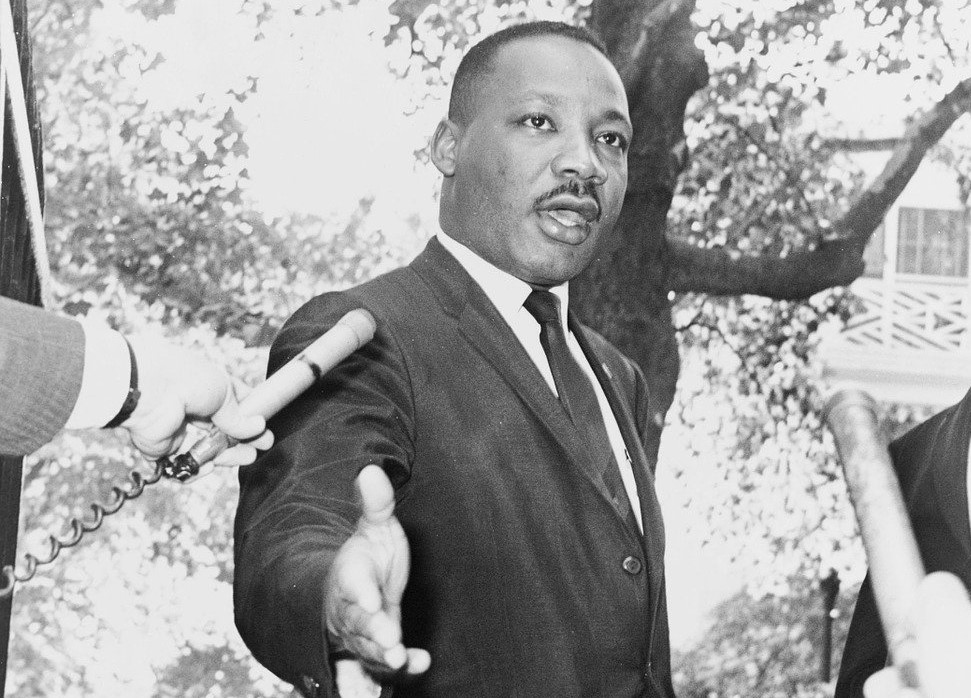 God expects us to be world changers, to live lives that matter, to make someone or something different, ensuring that the world is a better place because we lived here. Martin Luther King Jr. once said, "If a man has not discovered something that he will die for, he isn't fit to live."2 Jesus referred to the vital role we play in God's purpose when he said, "You are the salt of the earth. . . . You are the light of the world—like a city on a hilltop that cannot be hidden."3 That's a pretty lofty order, but that's how God sees us.
Fortunately, we don't have to be salt and light for the planet in our own power. Acts 1:8 encourages us with these words: "You will receive power when the Holy Spirit comes upon you. And you will be my witnesses, telling people about me everywhere—in Jerusalem, throughout Judea, in Samaria, and to the ends of the earth." In short, we're empowered by the Spirit of God to be world changers.
Acts 13:36, NIV.
Martin Luther King Jr., speech at Cobo Hall, Detroit, MI, June 23, 1963; http://kingencyclopedia.stanford.edu/
encyclopedia/documentsentry/doc_speech_at_the_great_march_on_detroit/.
Matthew 5:13-14
---
"I'm really concerned about the state of the world. It feels like things are falling apart."
"I'm worried about my family's future."
"How can I stand firm in my faith in today's culture?"
Our times are turbulent ones, and questions and worries like these can haunt us and keep us awake at night. Yet is it possible that, ultimately, there is actually nothing to fear? Barry C. Black is the spiritual "leader of leaders" for the US Senate—shepherding those on the front lines of the decisions that shape our culture. Now, Chaplain Black shows all of us how to thrive in the midst of today's turbulence and confusion by following eight principles that Jesus gave his disciples prior to sending them into a dangerous world. These teachings are as relevant today as when Jesus first spoke them two thousand years ago.
Containing Scriptural insights and powerful prayers to help you seek God's guidance and blessing, Nothing to Fear will illuminate the way to live boldly, bravely, and faithfully in the face of today's perils.
Learn more about Nothing to Fear HERE