For a complete list of Father's Day gifts, and to explore relevant Bible reading resources, visit our Father's Day Sale! 
This Father's Day may look different in many ways, and hopefully, the biggest difference that I want to see, speaking as a Dad, is in me.  And that difference in me has to do with my thinking; how it can be renewed and changed for the better (Romans 12:2). Renewal in thinking of God, myself, my community, my family, the world. I want that for my fellow dads, too.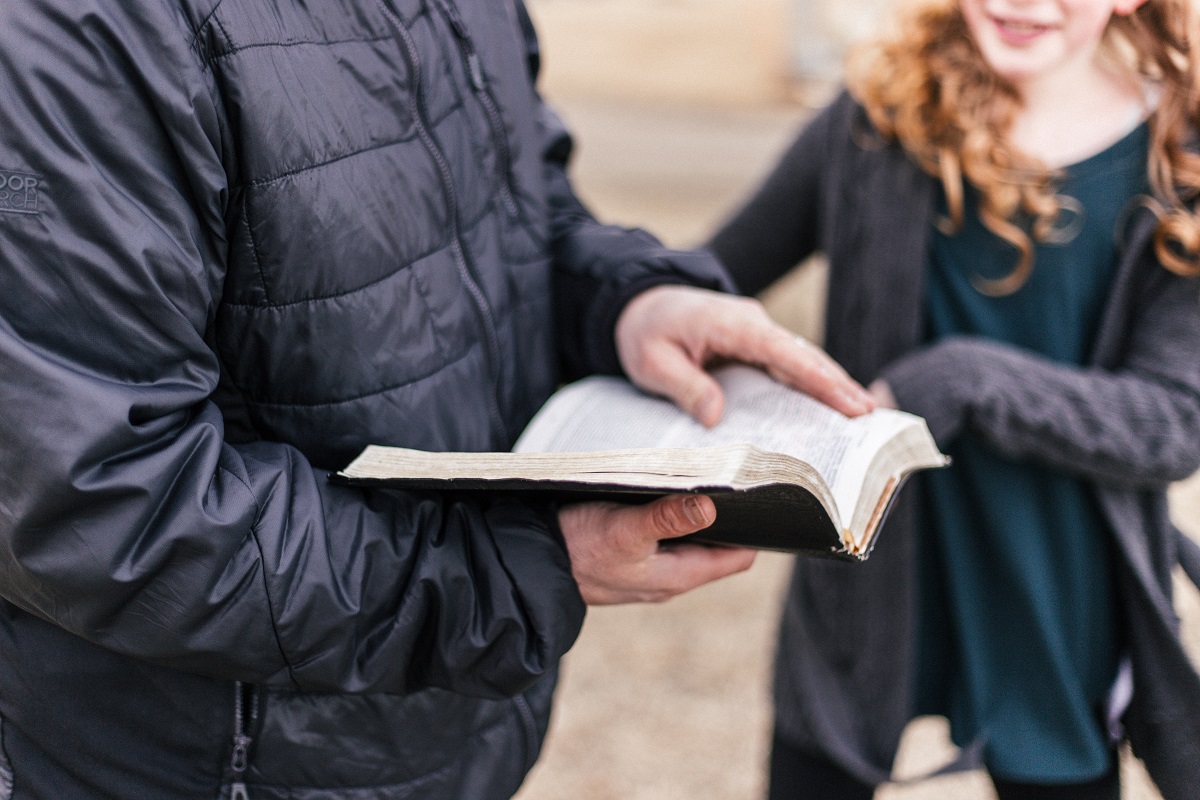 So, beyond gift cards to a favorite restaurant or coffee shop (always appreciated!), or the tried-and-booed necktie or singing fish, here are five reads for the dad in your life to enjoy, be encouraged, inspired, and get going in the life to which God has called him: 
What do I do? A small question that carries a big weight. Like the Apostle Paul's letters to young Timothy, as he navigated the murky waters of leading his local churches, so to, Eugene Peterson (The Message Bible, The Pastor) embarks upon an exchange of letters with his son, Eric, a pastor of a new church, in need of his dad's guidance and ear in this scary, yet wonderful, new journey with God's people. This book will be a great encouragement, for pastors and non-pastors alike, in how to lead lovingly. 
2. Unified by Tim Scott and Trey Gowdy 
What can two nationally-known civil servants, from different sides of town, from different sides of Congress, from different experiences in the American South, teach us about race, empathy, and coming together for the common good? A great read for our times as a nation. 
In Unified, Senator Scott and Congressman Gowdy, through honesty and vulnerability, inspire others to evaluate their own stories, clean the slate, and extend a hand of friendship that can change your churches, communities, and the world.
Pastor Jason Hague takes the position of fellow weary traveler on life's trail with us, and how to journey forward in joyful trust and faith, even when the Good Guide seems to be painfully quiet.  
Aching Joy is an honest psalm of hope for those walking between pain and promise: the aching of a broken world and the beauty of a loving God. In this place, rather than trying to dodge the pain, we choose to feel it all—and to see where Jesus is in the midst of struggle. And because we make that choice, we feel all the good that comes with it, too.
4. I'll Push You by Patrick Gray and Justin Skeesuck 
Friendship, speaking for myself, is one of life's essentials. It's one of the hardest things to start, and even harder, to maintain. Let this powerful book that features the overcoming of physical, mental, and spiritual roadblocks be a great push for you in God-glorifying friendships. Also, have tissue nearby for the inevitable tears. 
You know, they say that behind every great "Yes," there are a hundred "No"s… wait, I think I just made that up… (at least it sounds good!!) "No" doesn't sound good to the youngsters in our care (spoiler alert: adults don't like "no" very much, either).  But, oh, how we need to learn and grow in being grateful to God for what we have now, and what he ultimately has for us later. Oh, boy . . . that brings up another topic: waiting . . . Buy this for young dads, older dads of younger dads to give to those younger dads, or any dad who needs to carve out some time to read about their calling as dads.  
Want more ideas? See other gifts, and explore rich Bible reading resources, at our Father's Day Sale!