How does almsgiving benefit our spiritual health? Read on to learn how giving to those in need is a biblical practice of self-denial, remembrance, and obedience.
By Christine McParland
Along with prayer and fasting, almsgiving is a common practice for many Christians during Lent. You may be wondering, Almsgiving? What's that? Almsgiving simply means giving to those in need. While other spiritual disciplines focus on our personal relationship with Christ, almsgiving is a practical, outward expression of our faith.
But why this focus on almsgiving during Lent? Shouldn't we be providing for those in need throughout the year? Yes, of course we should! But it's easy to let life get in the way of our best intentions; often, others' needs take a back seat to our own. Lent offers us an opportunity to realign our priorities so that we put God and others first through spiritual disciplines like prayer, fasting, and almsgiving.
We may understand how prayer and fasting help us grow in our personal relationship with God, but how does almsgiving benefit our spiritual health? Read on to learn how giving to those in need is a biblical practice that involves self-denial, remembrance, and obedience (and check out ten tips on generosity at the end of this post!).
Almsgiving as Self-Denial
Just as fasting reminds us that we need God even more than food, almsgiving teaches us to depend on him instead of money or possessions. When we give a portion of our income or goods like food or clothes to help those in need, we're denying ourselves any benefit we could've received from those financial and material resources. But this self-denial is for the sake of serving another; whenever we practice almsgiving, we're agreeing with our Lord that "it is more blessed to give than to receive" (Acts 20:35, NLT).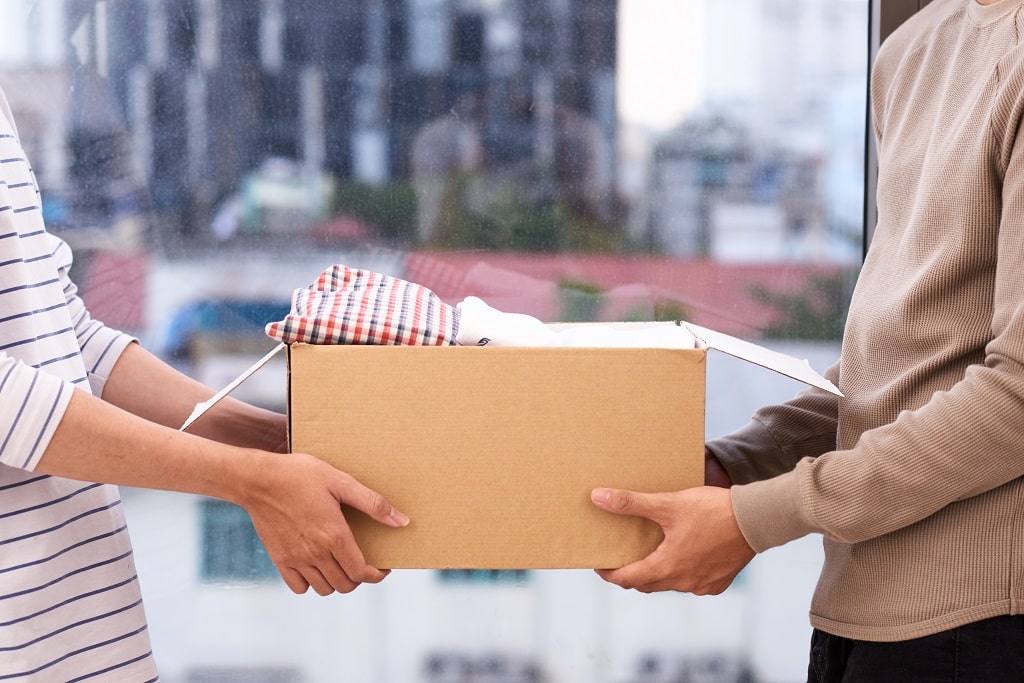 Almsgiving as Remembrance
As we look forward to Holy Week and Easter, we remember how much Christ sacrificed for us—everything! It's fitting, then, to imitate our Lord by giving what we can to help those in need (see 1 John 3:16). As difficult as it can be to practice almsgiving, especially during challenging economic times, it reminds us that Christ gave us infinitely more. When we put other's needs before our own, we demonstrate trust in God to provide for our needs as well (see 2 Corinthians 9:8).
Almsgiving as Obedience
The biggest reason to practice almsgiving is simply because Scripture calls us to. No, you probably won't find the word "almsgiving" in your Bible, but the necessity of providing for the poor is emphasized throughout Scripture. Jesus even goes so far as to identify himself with those in need: "I was hungry and you gave me something to eat . . . I needed clothes and you clothed me . . . whatever you did for one of the least of these brothers and sisters of mine, you did for me" (Matthew 25:35-36, 40 NIV).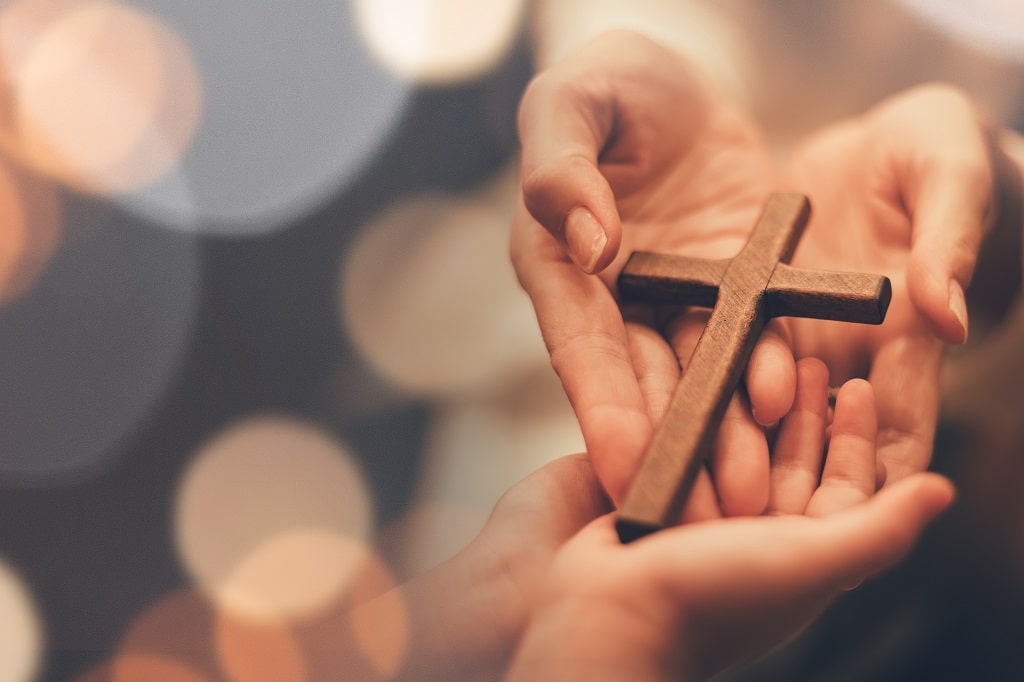 Through almsgiving, we remember how Christ denied himself and gave his life to provide for our need of redemption. And we offer our gratitude for this free gift of grace by loving and giving to others as if we were serving our Lord himself.
10 Tips for Practicing Almsgiving and Generosity
Whether you already prioritize generosity or you struggle in this area, here are ten tips to help you start where you're at and grow in this spiritual discipline.
1) First, pray about it! Give whatever the Lord is leading you to give and trust him—whether it's more than you're comfortable giving or less than you feel that you "should" give.
2) Don't compare your giving to others; don't believe the lie that your gift won't make a difference if it's less than what others are able to give. Mother Teresa said, "Not all of us can do great things. But we can do small things with great love."
3) Give with the right attitude. Scripture warns us not to "give reluctantly or in response to pressure. 'For God loves a person who gives cheerfully'" (2 Corinthians 9:6-7, NLT). In other words, it's better to give less with a cheerful willingness than to give more with a begrudging attitude.
4) Give to something you're passionate about. I'm an artist, so I've given to a ministry that has taught and equipped artists to use their creative gifts for the Kingdom of God. You'll be more motivated to give when it's a cause you can get excited about!
5) Don't forget your local church. While it's tempting to wonder "where the money goes" after you drop it into the offering plate, remember the expenses involved in running a church (someone's gotta pay the electric bill!). By contributing to the financial needs of your church, you're receiving a place to worship and fellowship each week—and that's priceless!
6) Try to give at least 10 percent (also known as a "tithe"). While it's not specifically mandated in the Bible, there is a Scriptural precedent for giving this amount (see Hebrews 7:1-2). In perspective, giving 10 percent to God leaves 90 percent for all of our other needs!
7) Start where you can—even if you can't give 10 percent yet—and increase your giving as you are able. Any amount given in faith is pleasing to the heart of God! As you seek to put him first in your giving, trust him to provide for you.
8) Go without one unnecessary expense each week—a coffee run, lunch outing, movie ticket, etc.—and donate the money you saved. A more radical version of this would be to do without an extra ongoing expense, like cable TV! (But imagine all the good you could do with the money you'll save . . . )
9) If your budget is tight, look for extra sources of income that your regular budget doesn't depend on, such as tax refunds, overtime pay, monetary gifts, etc.
10) Save money on your regular expenditures. Shop sale racks and resale stores for clothing and household needs, and clip coupons for your grocery list. Don't waste food, and make your material possessions stretch instead of immediately replacing them at the first sign of wear and tear. You may be surprised at how much money this frees up for you to give away!
Is generosity something you struggle with? Do you have any tips that have helped you walk by faith in this area? Share them with us in the comments below!
Curious about Lent? Read more in our Lent Demystified series!
Find books about prayer for this Lenten season here.