By Elizabeth Stevens, excerpted from the book Unshackled
Chris is a firefighter who showed up at a church-based Tribe group for veterans and first responders. He seemed very reserved for the first few weeks, which is not at all unusual for someone in his field. You won't last long as a first responder if you can't remain controlled, calm, and collected during even the most strenuous circumstances.
Firefighters and paramedics are often first on the scene at some of the most traumatic kinds of emergencies. Especially in big cities, regular encounters with suicide, heart attacks, and gruesome auto accidents are part of a typical day at the office. First responders go home to family members who don't understand or can't relate and then return the next day to experience it all over again. This ongoing cycle leads to a compounding trauma effect, leading many to turn to substance abuse or other vices to help deaden the reality of what they face at work.
Most of us view firefighters as heroes who regularly put their lives on the line for others. But do we really understand what they deal with each day? It's difficult to imagine the trauma of pulling someone from a burning building, especially an infant or young child, or rescuing an elderly driver from a mangled car wreck. Not everyone survives, and that includes fellow firefighters. A simple mistake can have deadly consequences.
Performance is paramount among first responders. Any vulnerability is seen as weakness, and weakness can jeopardize a career, so firefighters and paramedics search for coping mechanisms that will get them through the day. Lighthearted humor turns dark. The occasional drink becomes a daily habit. Coworkers who once spoke freely no longer trust each other with their personal issues. No one wants to acknowledge the impact of their trauma.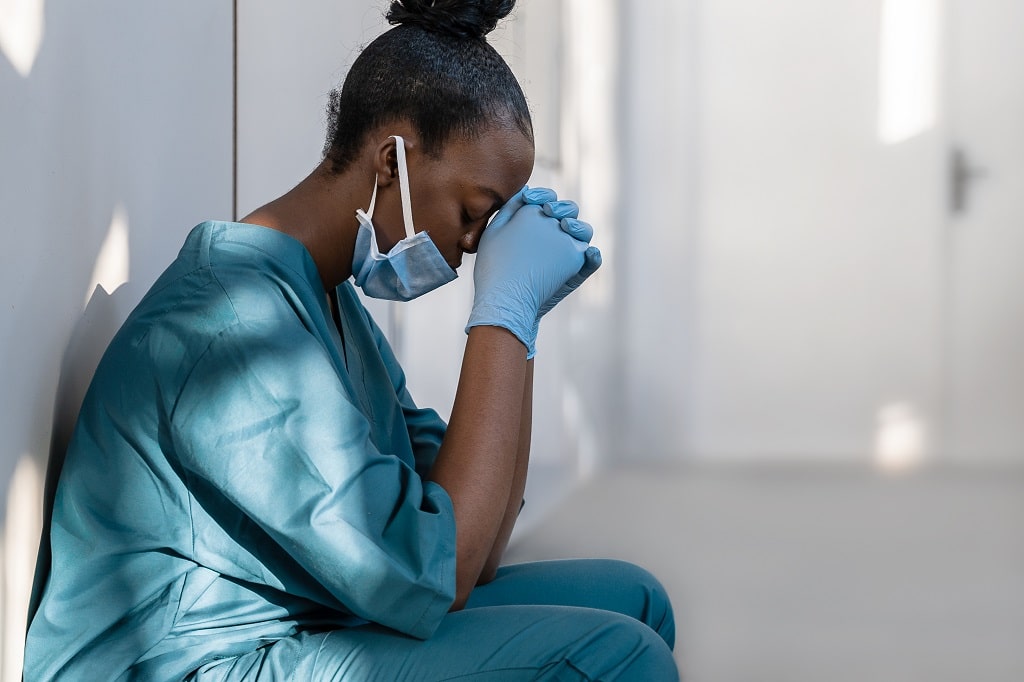 There's no time to process trauma in the field, so the only option is to suppress and ignore any and all emotions until the job is done. Once emotions are stuffed down, however, they are often locked away for good, sometimes never to be addressed again.
Chris had not yet addressed his trauma when he began attending the Tribe meetings. I watched his demeanor slowly shift with each session—from reserved to contemplative to engaged. Things really changed for Chris during week four, when the group considered questions about control.
Chris's lightbulb moment happened when, for the first time in his life, he realized that he placed the outcome of every emergency call on his own shoulders, internalizing the guilt and blame for not keeping people alive. Reflecting on this epiphany, he said, "Do you know what the survival rate is for a cardiac arrest outside of a hospital? Less than 10 percent." Despite these statistics, Chris blamed himself whenever a patient didn't survive. As he looked around the room at the other group members, he said, "Wow, this really changes things!"
Chris was finally able to see the unreasonable pressure he'd placed on himself throughout his career, and this recognition allowed him to release his burden. From that point on, Chris knew that the only things he could control were showing up, doing what he was trained to do, and leaving others' lives in God's hands. As we progressed through the remaining Tribe sessions, Chris shared more openly. He appeared lighter, freer, and more confident.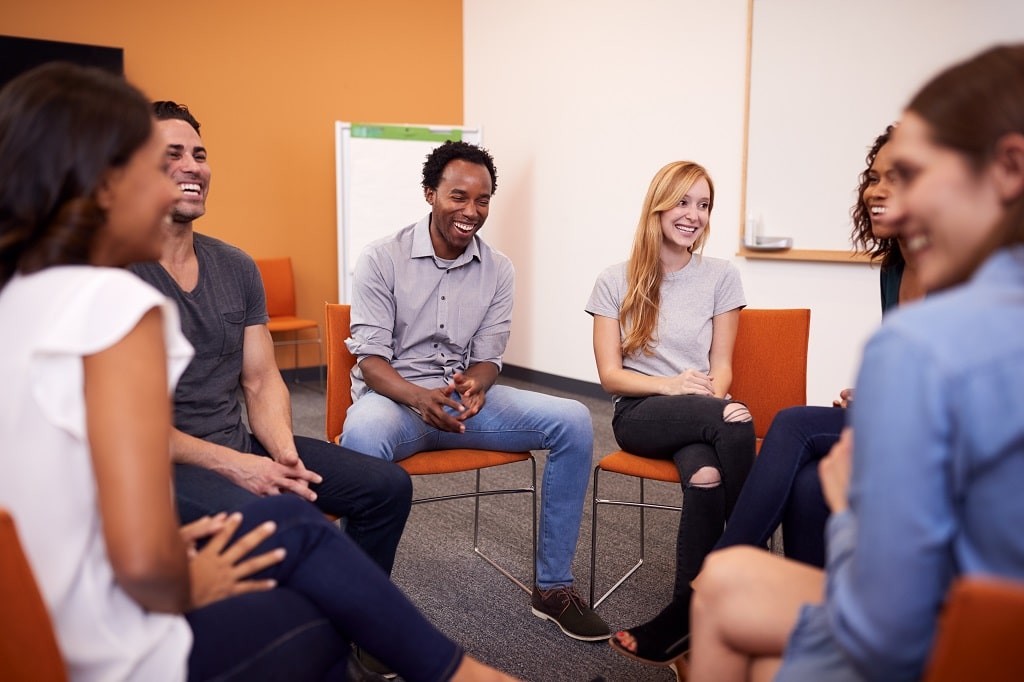 Chris found pathways to healing from his trauma by . . .
Joining a group. Chris made the effort to find and join a support group in order to connect with others and with God. As a result, he found a group that shared both his faith and many of the same issues he was facing. Many people feel that groups are just not for them, but God has created us for community. Chris took a leap of faith, joined a group of people he barely knew, and was greatly rewarded for it.
Doing the work. Chris really invested in the program, engaged with Scripture, and attentively listened to other participants in the group. In so doing, he maximized the
benefits of his Tribe experience. He applied what he learned about control to his life, and realized how his misconceptions had kept him from finding peace and satisfaction in his profession.
Opening up. Had Chris not wrestled openly with blaming himself for every life lost while on the job, he wouldn't have recognized the flaws in his reasoning. As he increasingly shared his thoughts with the group, he was able to better understand which circumstances were truly outside of his control.
You've been reading from
---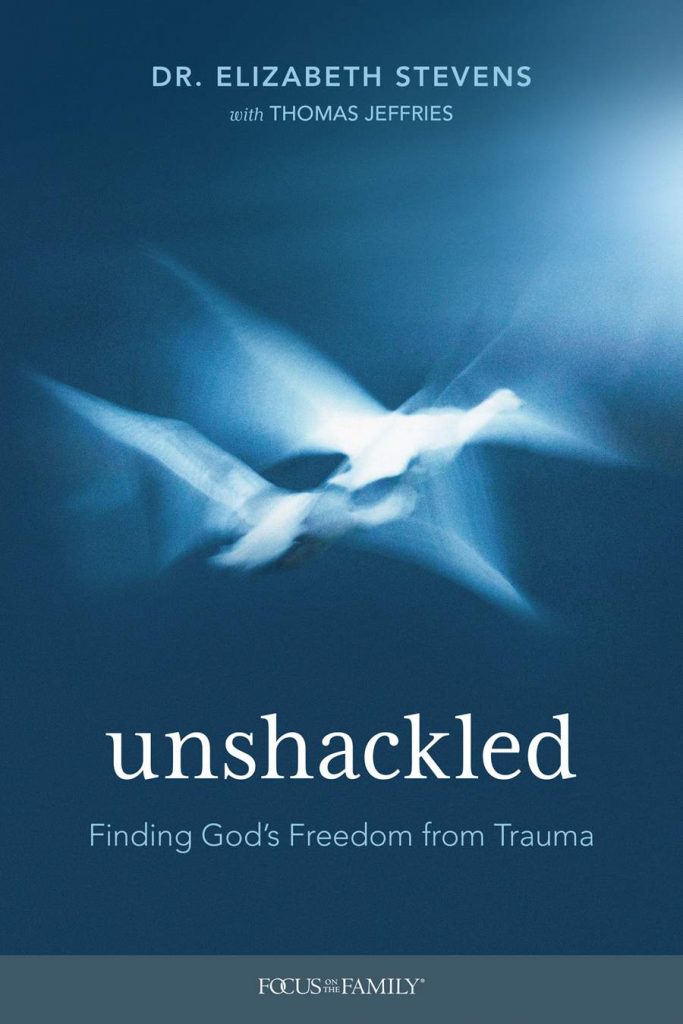 Unshackled by Elizabeth Stevens
Break through Barriers to Healing from Trauma and Discover Paths to Healing
Trauma can either be used as a catalyst for growth, sparking empathy and a closer relationship with God, or as fuel for shame, avoidance, and isolation. Many veterans and first responders know firsthand the toll that trauma can take but lack the knowledge of how to grow from it and move forward.
In Unshackled, Elizabeth Stevens uses her unique perspective as both a trauma survivor and a professional psychiatrist to help veterans and first responders, as well as other trauma victims, learn how to grow and heal from their traumatic experiences so that they can experience the abundant life God has for them.
---