"Literacy is a bridge from misery to hope." – Kofi Annan
These powerful words from former United Nations Security-General Kofi Annan still ring true today, as many countries celebrate International Literacy Day amid the jaw-dropping reality that nearly 773 million people still do not possess basic literacy skills. 773 million kids and adults. The need is great, yet we have a great God to meet that need because he loves literacy. He created it (Romans 11:36).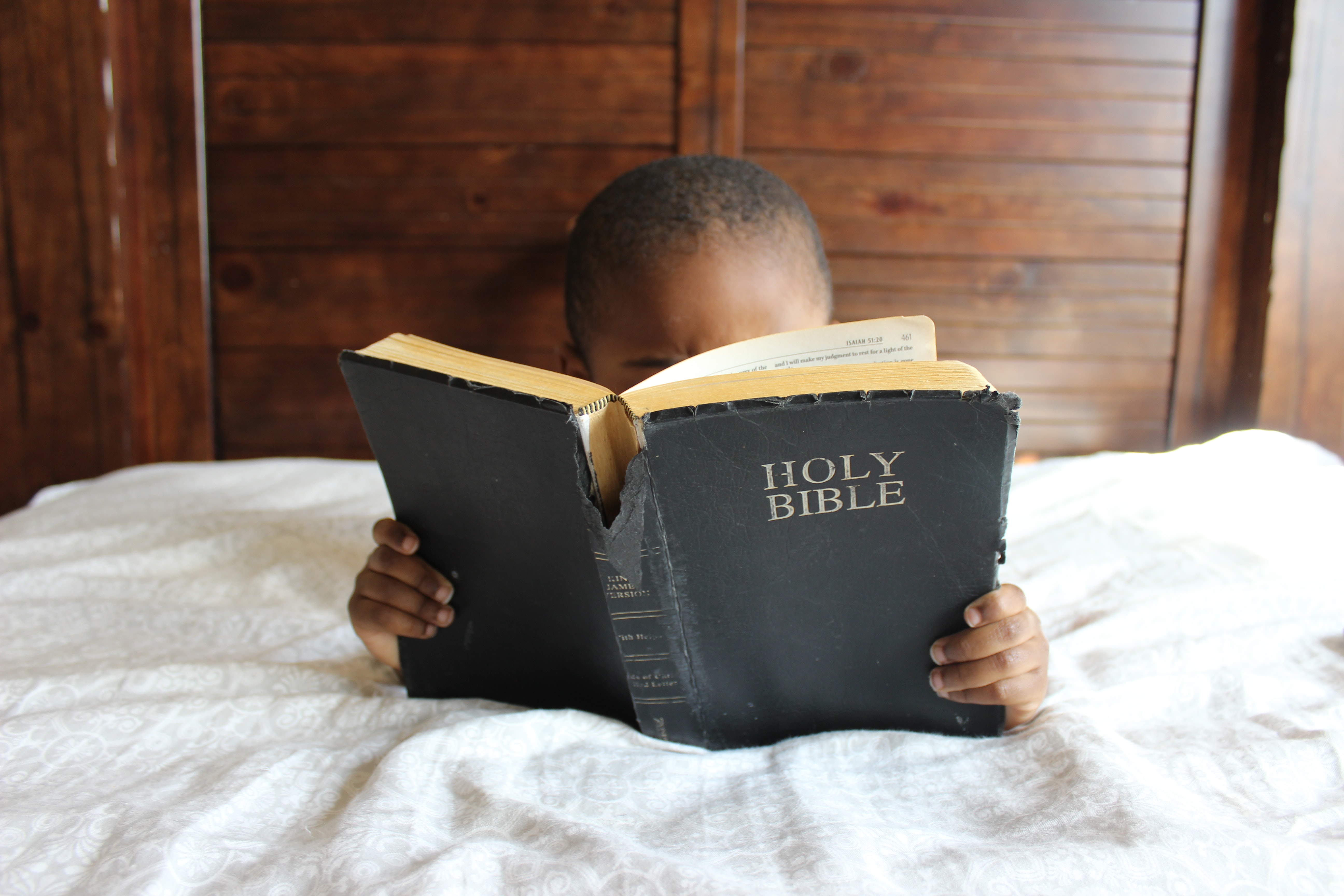 If the world needs to continue to cultivate these essential skills for daily life, especially among our kids, how much more so for eternal life through reading and comprehending God's Holy Word? Here are some amazing Bibles to help your kids grow not only as readers but also as disciples!
ECPA Platinum Award Winner. This full-color illustrated children's Bible has been a cherished family favorite for nearly 20 years.
– 125 fully illustrated Bible stories
– Includes stories from the Old and New Testaments
– Simple questions at the end of each story
– Portable size is perfect for taking to church
– Makes a great gift for children ages 2 to 6!
Perfect for taking to church or using at home, young children will love this beautifully illustrated first Bible. A Child's First Bible is a collection of 125 of the most familiar Bible passages, from both the Old and New Testaments.
Beginning with the story of Creation and ending with Revelation, the text is retold in simple words by well-known author and translator Kenneth N. Taylor. With its charming illustrations and clear, inspiring text,
A Child's First Bible
is a must for every child's bookshelf.
Jesus taught with hands-on lessons and illustrations. The Hands-On Bible uses the same experience-based learning to communicate God's Word in an active, understandable way. With hundreds of fun, memorable activities, the Hands-On Bible is packed with activities and experiences that invite kids to crawl inside the Scriptures and do God's Word! Exciting Bible features include:
– 102 Hands-On Bible Experiences
– 52 Key Verse Activities
– 31 Bible Hero Biographies
– 82 Jesus Connections
– "Where to Turn When I'm . . ." index
– Kid-friendly Q and A
– 28 full-color tip-in pages
The New Living Translation is an authoritative Bible translation rendered faithfully into today's English from the ancient texts by 90 leading Bible scholars. The NLT's scholarship and clarity breathe life into even the most difficult-to-understand Bible passages—but even more powerful are stories of how people's lives are changing as the words speak directly to their hearts.
The #1–selling Inspire Bible is a beautiful single-column, wide-margin New Living Translation Bible for coloring and creative journaling that has become a treasured legacy Bible for many. Young girls have enjoyed coloring and creative art-journaling in the Inspire Bible, and now there is an edition just for them!
The new Inspire Bible for Girls is designed to draw girls ages 8 and up deeper into God's Word and to inspire creativity and connection with God! In addition to the much-loved features of Inspire, the Inspire Bible for Girls includes over 300 devotionals written by bestselling author Carolyn Larsen plus book introductions, journaling prompts, and interesting Bible facts to enhance girls' coloring and creative journaling journey through the Bible.
Instill the joy and value of reading the Bible in young girls' hearts so they can learn to connect with God and discover valuable truths from Scripture—and ultimately live it out in their lives!
Designed with kids in mind, this beautiful full-text Bible features the Nueva Traducción Viviente. Understanding that kids learn through visuals, this Bible includes 30 pages of stunning full-color art that encourages kids to go deeper into God's Word while finding their place in his amazing story.
Kids will be excited to read God's Word in a way that's easy for them to comprehend. Other kid-friendly features include a graphic of the books of the Bible and a quick guide to the Bible's big story using 30 images that are each described by a single sentence. It also includes full-color maps, a guide explaining the first steps to following Jesus, and a 10-day reading plan that helps kids learn what to do after accepting Christ.
Check out our Fall Kids' Bible Sale for more ideas, gifts for friends and family around you, and encouragement to pray for all who have not yet heard or read. May it be so!