In our deserts, God sees us. . . In our wastelands, God sets us—and others through us—free.
I was recently invited to cohost a podcast called Nothing Is Wasted. We share stories of God's presence in suffering, and I am immensely proud to be a part of this ministry. In every story—a drug overdose, a loved one's unexpected death, a child's health crisis, a spouse's betrayal, a racial trauma— every single person interviewed says some version of "I don't know how to explain it, but in my wilderness, God found me."
This is the place where God shows up is what they are saying.
When Moses was isolated on the far side of the desert, running from his own tragedy, God showed up and said, I see you. When Hagar ran from Sarah and Abraham to her own wasteland, God showed up and Hagar said, you see me.
We serve a God who knows the wastelands we are in. Sometimes the wasteland is of our own making, and sometimes it's because of a sweeping trauma we could have never foreseen. In it all, God always finds us. God always shows up.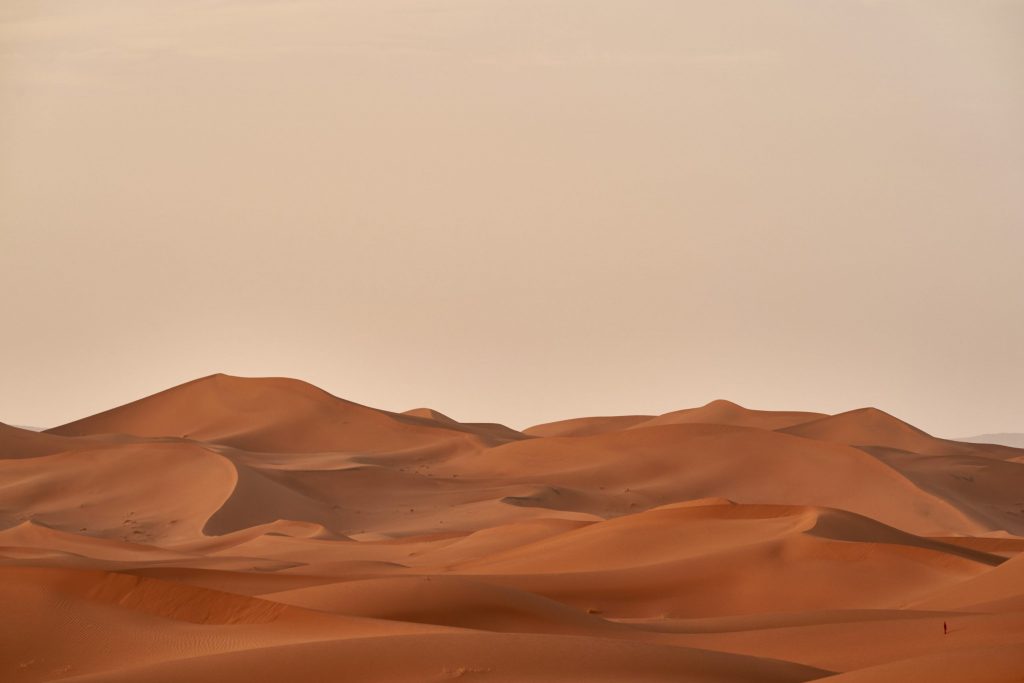 If we look a little closer at Moses and Hagar's stories, we actually find some incredible similarities in their interactions with God, some patterns that become helpful for us to remember in our own deserts of "lostness" and spiritual drought.
| | | |
| --- | --- | --- |
| God | Hagar (Genesis 16, 21) | Moses (Exodus 2–4) |
| sees | ran away from home | ran away from home |
| pursues | in the desert wilderness | in the desert wilderness |
| shows up | met God through an angel | met God in the burning bush |
| speaks | the angel spoke: "Return home" (Genesis 16:9, author's paraphrase). | God spoke: "Return home" (Exodus 3:10, author's paraphrase). |
| gives purpose | "I will give you more descendants than you can count" (Genesis 16:10, NLT). | "I will save my people through you" (Exodus 3:9-10, author's paraphrase). |
| is named / names himself | named God El Roi, the God who sees | God names himself I Am |
| hears and responds | Raised Ishmael in the wilderness with the comfort and provision of God. "God was with the boy" (Genesis 21:20, emphasis added). | Partnered with God to rescue the people. "I [God] will be with you" (Exodus 3:12). |
| sets free the enslaved | While living in the Desert of Paran (in Egypt), Hagar found an Egyptian wife for Ishmael. In these ways, Hagar returned to her Egyptian roots. Though she was abandoned by Abraham and Sarah, she was ultimately set free by God and provided for by God. | Returned to his Egyptian home. Partnered with God to set the enslaved Hebrews free and experienced God's miraculous provision. |
Here is what we discover when we look at these two stories side by side: In their lowest moments, when they were the most lost they could be, God saw Hagar and Moses, pursued them, revealed himself to them, spoke to them, and gave them a new purpose.
The same is true for you and me. In our wasteland seasons, we are invited to "put on [our] new nature, created to be like God— truly righteous and holy" (Ephesians 4:24, NLT). In our deserts, God sees us. God pursues us. God shows up for us. God speaks to us. God gives us new purpose. God reveals something true about his name and nature. God hears and responds to our needs. In our wastelands, God sets us—and others through us—free.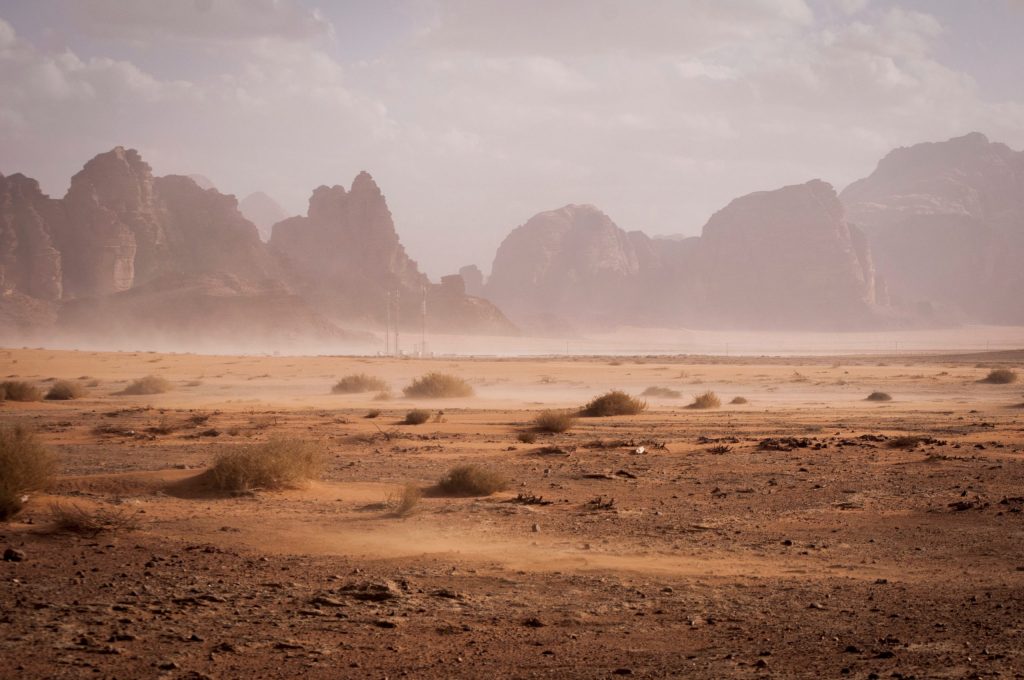 A "found" object is something that was once discarded but has been picked up, restored, and repurposed with new vision. If you are in a wasteland or wilderness season, God has not forgotten you. As Lisa Bevere says, "God's pursuit is greater than your ability to wander."
"God's love for us," writes Dr. Beth Felker Jones, "is not some idealized longing for a sanitized, universal ideal of humanity. It is real love for real people. . . . God's love is big enough to love specifics."4 God is uninterested in allowing you to have some vague or sterile understanding about yourself or about him. Instead, he reaches into our real, particular, peculiar situations—wherever we are—and finds us so that he can transform us with his love, his true nature, and his calling on our lives.
There's a little conversation that God and Moses have together, a bit later in their journey (Exodus 4:1-5). In it, Moses pleads to God, "What if the Israelites won't believe that you sent me to rescue them?"
God answers Moses' question with a surprising one, "What is that in your hand?"
Moses looks down at what he is holding. "A shepherd's staff," he replies.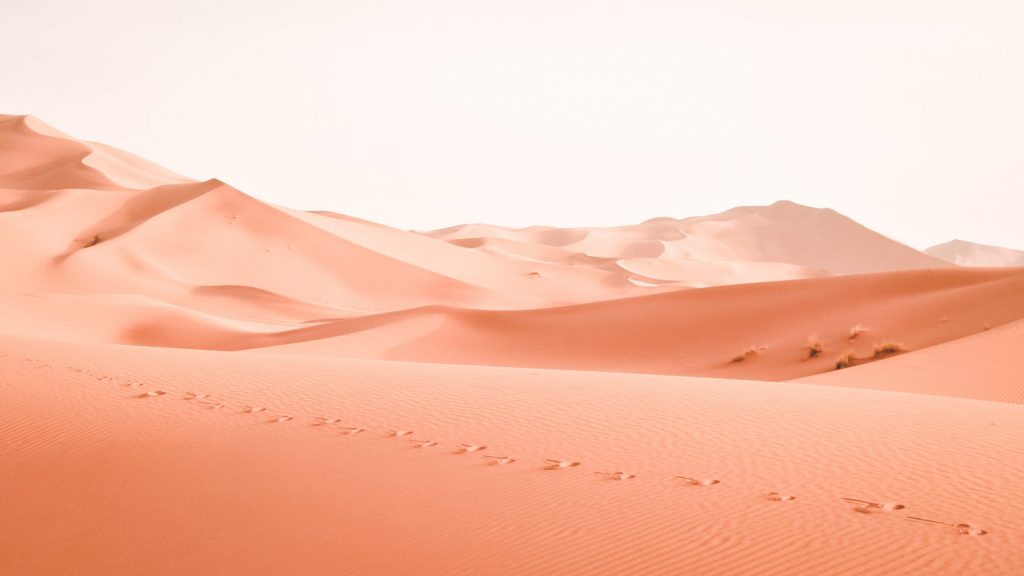 The tool that Moses used during his desert days as a shepherd was about to be repurposed for the mission of shepherding God's people from slavery to freedom.
What is in your hands?
There are times when we feel forgotten or overlooked, like we may never escape from our wildernesses or make it through these long, hard days. Rest assured. Your desert instrument will become a divine implement.
Your name is not Lost. You are not lost. Like that shepherd's staff, and like Moses and Hagar, you are Found, for eternal glory.
---
Known by Aubrey Sampson
Who am I? Does God see me? Does God love me? What is my purpose?
So much is tied up in our longing to know who we are: our worth, whether we're loved, what we're meant to do with our lives. But there's a powerful truth that settles every question: God has named us, and the names he has spoken over us settle every question and pain we have experienced in our search for identity.
Names help us know that we belong and to whom we belong. Names carry authority and power. But we also carry other names—painful, damaging names that we have spoken over ourselves or that others have branded on us. Too often, in times of low self-worth, grief, or failure, we exchange our God-given identity for those false names.
When we believe God's names for us, we will discover a life lived with purpose and passion. Are you ready to accept God's invitation to silence the inner voice that keeps you from living freely, joyfully, and confidently?
A lot is at stake in understanding the sacred truth of who you are. The names you believe about yourself impact how you live, how you love, and how you move and bear witness to the gospel.
Hear this: God has true names that he speaks over you and wants you to hear above the false banter.
Known invites you to understand and embrace what it means to be created and named in the image of God. In the process, it will ignite a passion to speak life-giving names over others, to bless them through the power of the Name that is above every other.
With vulnerability and humor, Aubrey Sampson shows you what it means to be powerfully and personally made and named in the image of God. Everything changes when you believe this incredible truth: You are known by God.
About the Author
Aubrey Sampson serves as pastor of discipleship and equipping and is a part of the preaching team at Renewal Church in West Chicago, which she co-planted with her husband, Kevin. Aubrey writes regularly for Christine Caine's Propel Women and has contributed to Proverbs 31, Ann Voskamp's A Holy Experience, Christianity Today, and more. She speaks at churches and events around the country. Aubrey is earning her master's degree in Evangelism and Leadership at Wheaton College and serves on Lausanne North America's "Women in Church Leadership" strategic think tank. Deeply passionate about helping hurting Christians find healing so that they can fully embrace their God-given identities and purposes, she has authored three books, Known, The Louder Song, and Overcomer.