"He is my rock, my strong fortress, he is close to the brokenhearted and near to those who are crushed in spirit."
By Tricia Lott Williford, author of the book This Book Is for You
Anxiety is a good liar. She had me in her grips for a long time. She makes you believe that you aren't brave, that you cannot handle the next thing, and how you feel now is how you will always feel. The only thing that defeats her is the truth.
I never knew anxiety before my husband died, but it swiftly moved into my life like a bossy, neurotic, terrorist dictator of a roommate. A trip to the mailbox seemed out of control. A day alone with my children presented too many variables, too many unknowns. A grocery list felt like too much information; entering the grocery store felt like sinking into the deep end of the ocean. Maybe you know this kind of anxiety, and it may have come to stay for more than a season in your life. If you're reading this and nodding your head, I feel you. I get you.
Please let me take a moment here to speak directly to the person who may have clinical anxiety, just in case this sounds like I am telling you to simply open your hands and release it. Listen: I know it's bigger than that, harder than that, and anyone who says it isn't . . . well, they simply do not know what it is like.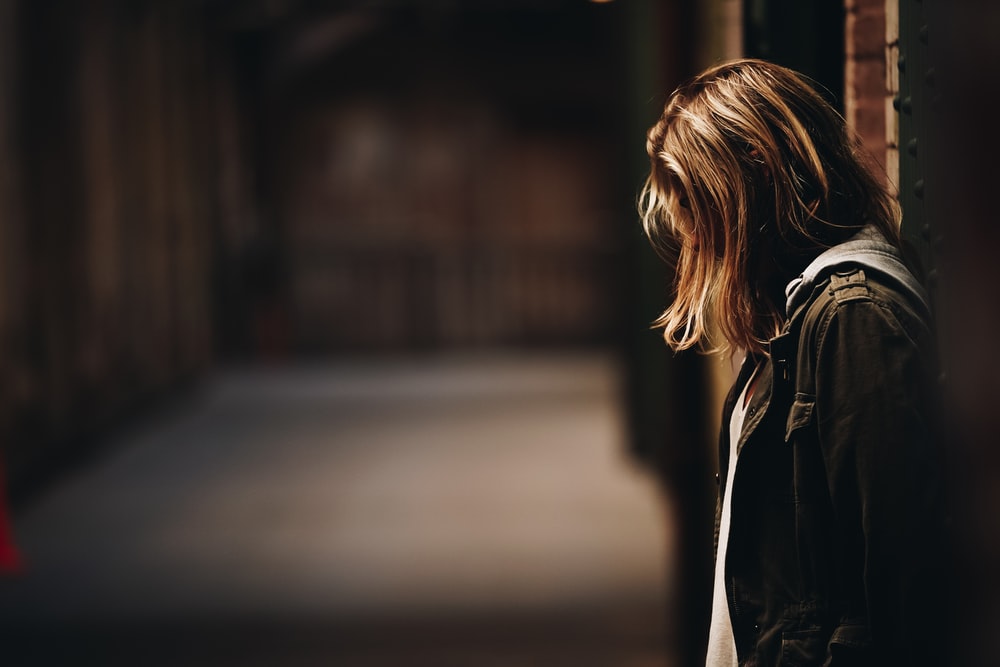 Photo credit: Eric Ward (ericjamesward)
I'm not going to tell you that this can fix it or even minimize it. But I'd like to give you a strategy to ride the wave. Panic is a sweeping current, and if you don't have a plan in place before it crashes over you, you can feel like it's carrying you away with the tide.
This practice calls for deep, slow breaths. Shallow breaths are often associated with increased feelings of anxiety. In fact, shortness of breath, or hyperventilation, is one of the most common symptoms of panic attacks. Taking fuller breaths allows you feel calmer and in control when faced with panic and anxiety. God gave you your lungs: Use them to their capacity.
In Phileena Heuertz's book Mindful Silence, I learned about the practice of Breath Prayer. It is "an ancient Christian prayer practice dating back to at least the sixth century," and it's also "known as the Jesus Prayer or Prayer of the Heart."[i]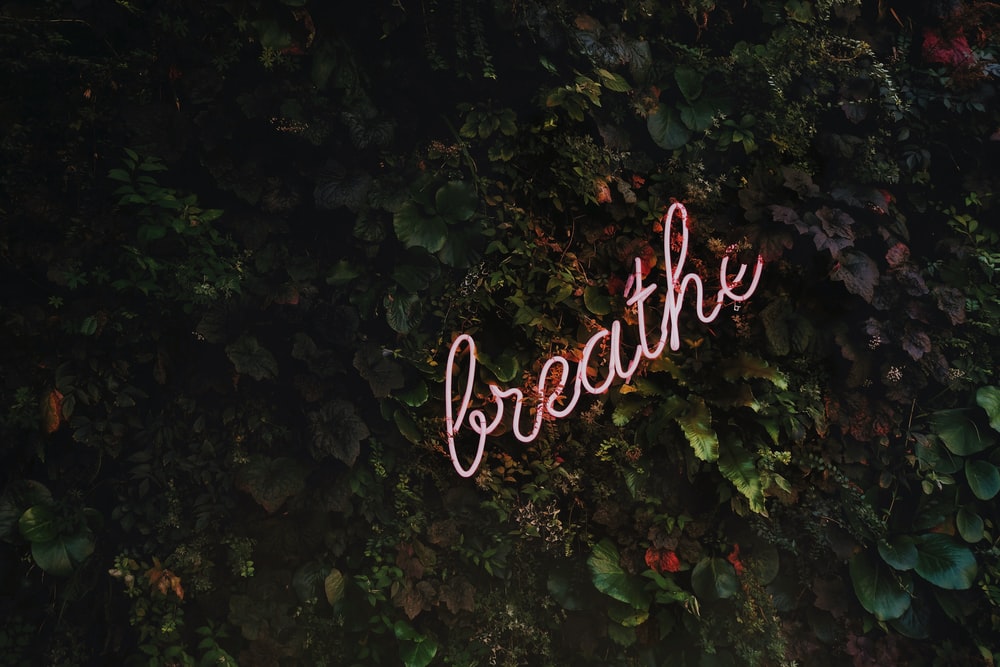 Photo credit: Tim Goedhart (nofilter_noglory)
Our natural breath pattern aligns easily with a phrase or a short sentence that is six-to-eight syllables. Breath prayer is choosing a praise or petition, a thank you or an ask, and aligning it with your inhale and exhale.
On the inhale, you can praise God by calling on his name: Jesus, God, Spirit, Yahweh, Provider, Sustainer, Father, or any other name of adoration.
On the exhale, breathe out your request or praise. Repeat your prayer over and over to the rhythm of your natural breath. Keep your attention on the words of the prayer. If your focus drifts away, as mine always does, gently bring your attention back to your breath and your words—your prayer.
---
[i] Phileena Heuertz, Mindful Silence: The Heart of Christian Contemplation (Downers Grove, IL: IVP Books, 2018), 50.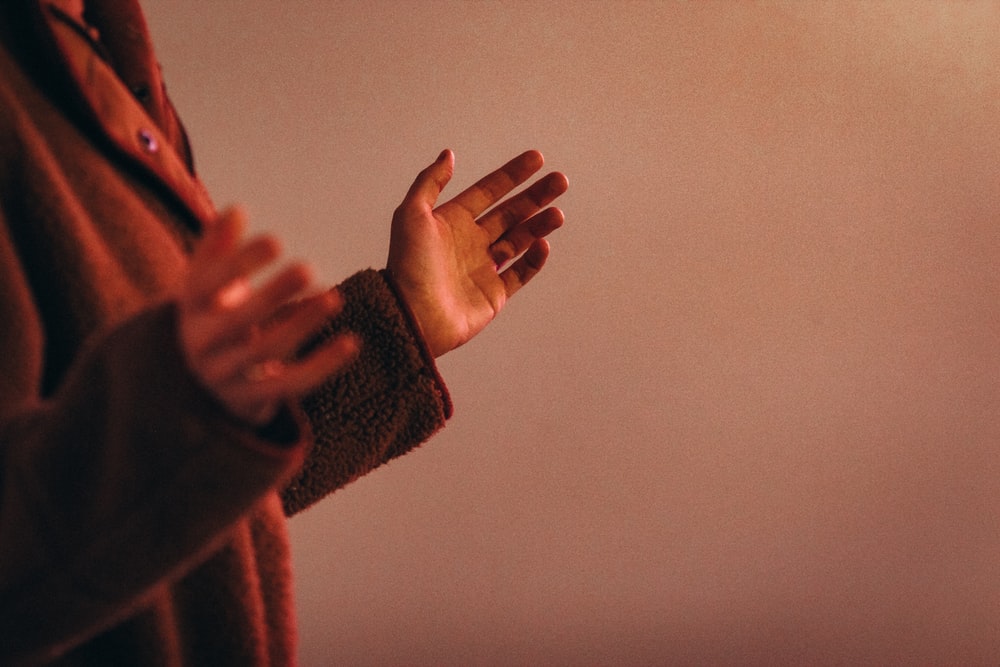 Photo credit: Jon Tyson (jontyson)
Choose the name you are most comfortable using to invite and invoke the presence of God. Combine it with your request or your praise. Call his name, and tell him what you need. Use Scripture to guide your thoughts, your prayer, and your breath.
Jesus, help me.[i]
Spirit, guide me.[ii]
God, heal me.[iii]
Wisdom, teach me.[iv]
Provider, fix this.
Spirit, be near.
Lord, hear me.[v]
Father, I need you.[vi]
God, thank you.[vii]
Thank you.[viii]
Thank you.[ix]
Thank you.[x]
Thank you.[xi]
---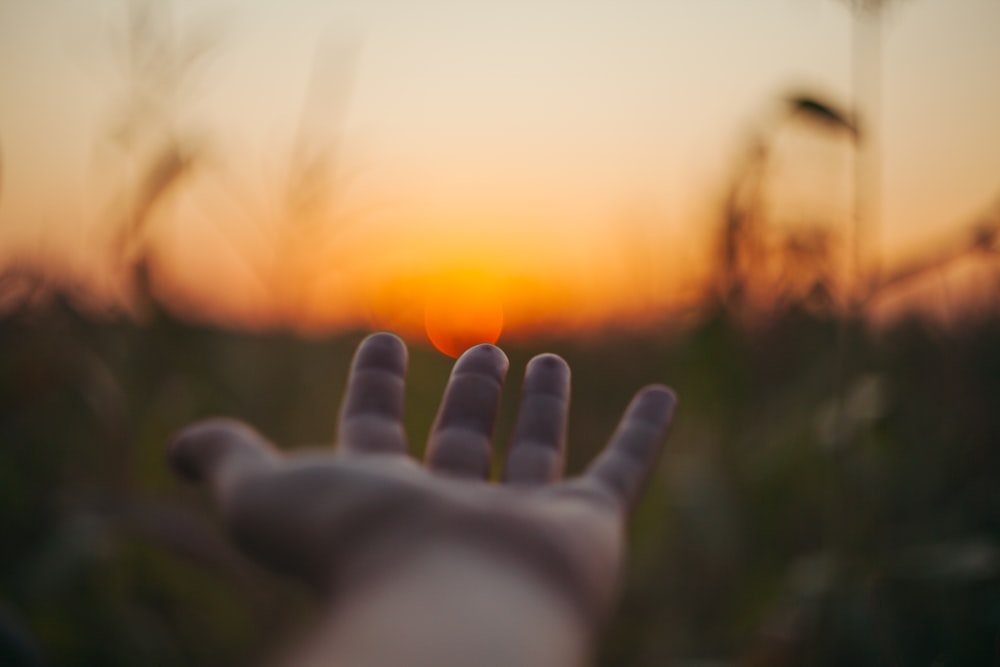 Photo credit: Alexei Scutari (scutal)
We may not be able to rid ourselves of it completely, but we can do things that help us to take away some of fear's control over us. If the best way to break a habit is to replace it with another one, then maybe the best thing we can do is put something in our empty hands. 
Meditating on the Word of God offers us time to calm our thoughts, mind, and breathing, even in the face of panic and anxiety. We can "be still, and know,"[i] and the Word of God can quiet the raging storm within.
I found it helpful to call to mind Scripture and promises about who God says he is. He is my rock, my strong fortress, he is close to the brokenhearted and near to those who are crushed in spirit. He is with me in this moment.[ii] There is power in the name of Jesus, and to call on Scripture with his very name is to pull on the threads of the tangled mess of my mind.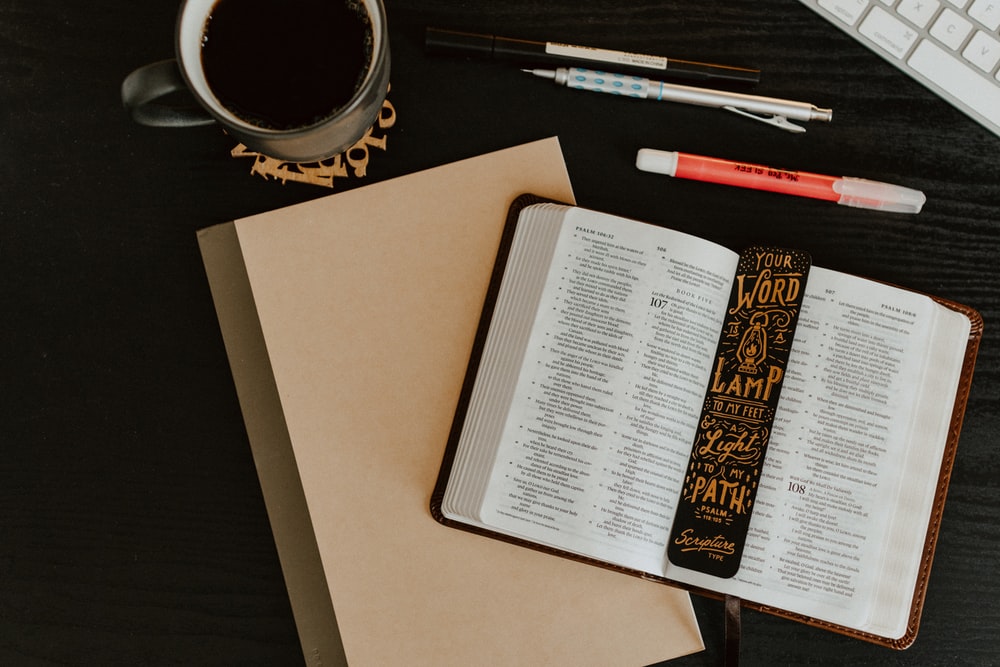 Photo credit: Kelly Sikkema (kellysikkema)
He gives us enough for this moment, enough for this day. And then he gives the gift of night, an end to the day, the blessing of starting over with a clean slate. He knew we cannot continue in an endless and ongoing pursuit of anything. But when we take a break, we can start anew, until the next break. We can ask for strength for today. Just today. Always today. God is enough, day by day.
Life is made of days, and days are made of moments. The insurmountable concept of a faithful life can be accomplished in each of us, quietly, day by day, moment by moment, even in the face of fear. Faithfulness in the little things add up to a big life of Faith, because God has given us the ability to decide what our days will be about: We can choose to move toward trust and freedom, one moment at a time.
---
[i] Psalm 46:10.
[ii] Rock and strong fortress: Psalm 18:2; Close to the brokenhearted: Psalm 34:12; With me in this moment: Joshua 1:9; Matthew 1:23, 28:20.
Featured image photo credit: Patrick Mueller
You might be interested in
---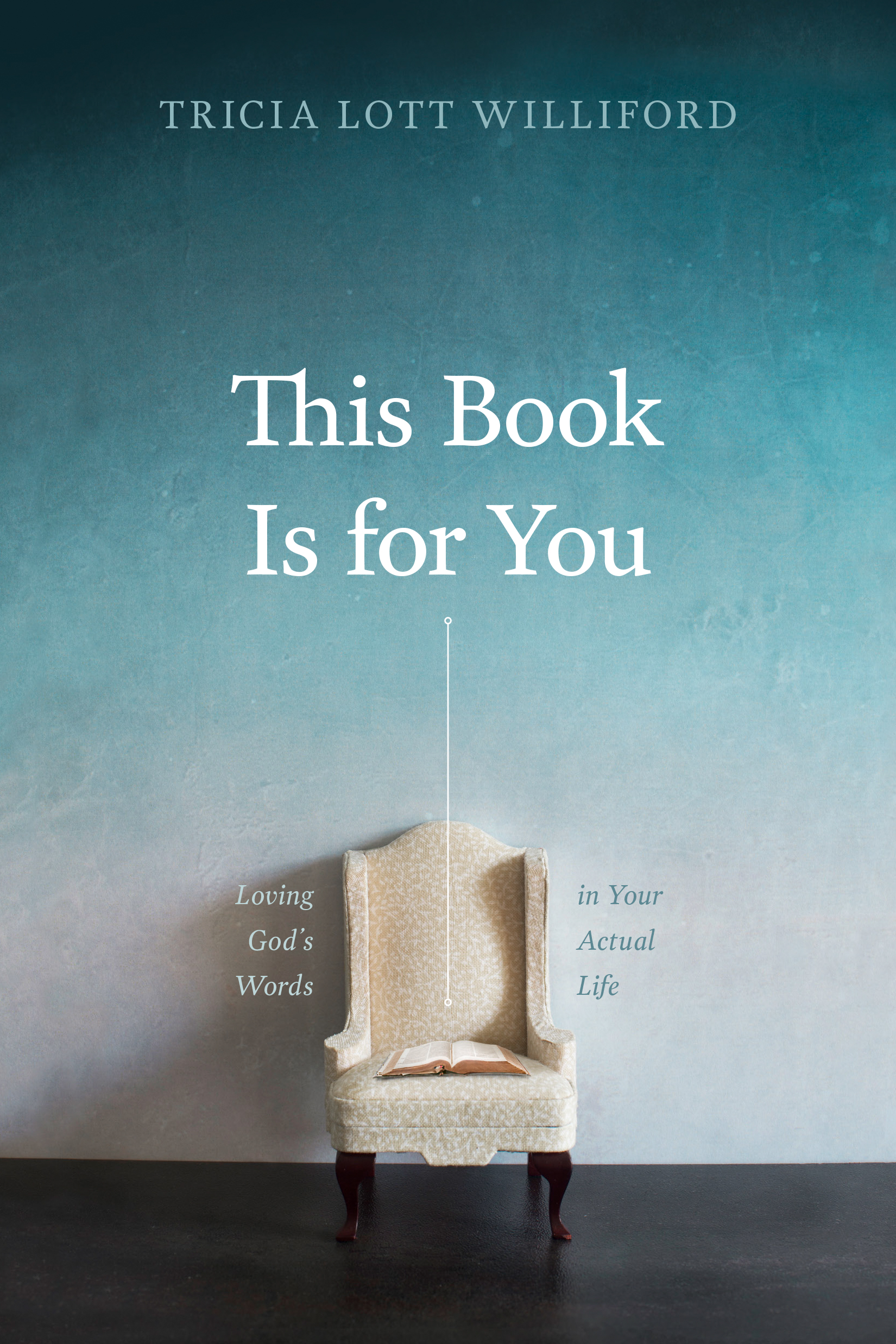 This is a book about falling in love with the Bible . . . that feels nothing like reading a book about the Bible.
This Book Is for You will help you learn that the Bible has something life-changing to say about who you are, where you are, and the God who is in the midst of it. When you finish this book, you just might say, "I see what she did here. I didn't realize it, but I was learning while I was laughing. She invited me into a dialogue about things I didn't know I wanted to learn. She stirred within me a love for the Bible, but it didn't hurt at all."
This Book Is for You invites you into the author's life using stories, humor, and charm, revealing how the Bible has become Tricia Lott Williford's daily lifeline. Regardless of your notions of the Bible, Tricia will help you engage with it as a living, meets-me-where-I'm-at thing.
Tricia is not a seminarian. She is a lover of God's Word. She is not a highbrow academician. She is educated as a grade-school teacher who sometimes uses comic relief to make her point. She is not a theologian, a Bible teacher, or even a Bible scholar.
Tricia is a lover of messy people; a mom of two teenage boys who are likely late for school and wearing mismatched socks. She has been known to absent-mindedly doodle in the margins of overdue library books. She has battled depression and anxiety to degrees that have nearly drowned herShe has begged the Lord for miracles that only He could provide. And somewhere in the midst of all that, she fell hopelessly in love with the Word of God as a light to her next step and the air for her next breath.
Now Tricia wants you to experience this too.
About the Author
Tricia Lott Williford writes, blogs, co-hosts the "Let's Talk Soon" podcast with her brother Rob, and speaks about faith in the face of loss and hope when the miracle isn't yours. With raw transparency, honest grief, laughable joy, and a captivating voice, she shares the hard pieces of her story—and the redemption God offers in the midst of it. Tricia is the author of Just. You. Wait.; You Can Do This; And Life Comes Back; and Let's Pretend We're Normal. She lives in Colorado with her family.