The Word's power to help us overcome sin has always been intimately connected to and dependent on our love relationship with the God of the Word—and since the coming of Jesus, specifically dependent on abiding in his love.
Excerpted from Free by J. Kevin Butcher
I love the Bible. I believe it is God-breathed, authoritative, and profoundly necessary for our spiritual battle with the powers of darkness. The margins of my own copy of the Scripture that I've used in my life with God for the last twenty-five years are so full of personal notes, theological thoughts and questions, Greek and Hebrew words, and one-line personal prayers, there's almost no white space left.
What I don't believe, however, is that Scripture was ever meant to stand alone—or even alongside our sincere efforts to obey—to deliver us from the brokenness of sin. The Bible isn't a book of spiritual incantations to be recited in a war of words with hell and its minions. The Word's power to help us overcome sin has always been intimately connected to and dependent on our love relationship with the God of the Word—and since the coming of Jesus, specifically dependent on abiding in his love. Remember his words to the Pharisees: "You have your heads in your Bibles constantly because you think you'll find eternal life there. But you miss the forest for the trees. These Scriptures are all about me! And here I am, standing right before you, and you aren't willing to receive from me the life you say you want" (John 5:39-40, MSG). As N. T. Wright comments, "Christian teachers can talk till they're blue in the face, but unless their hearers have . . . this awareness of the true God loving them and shaping their lives in a new way, it won't produce genuine disciples."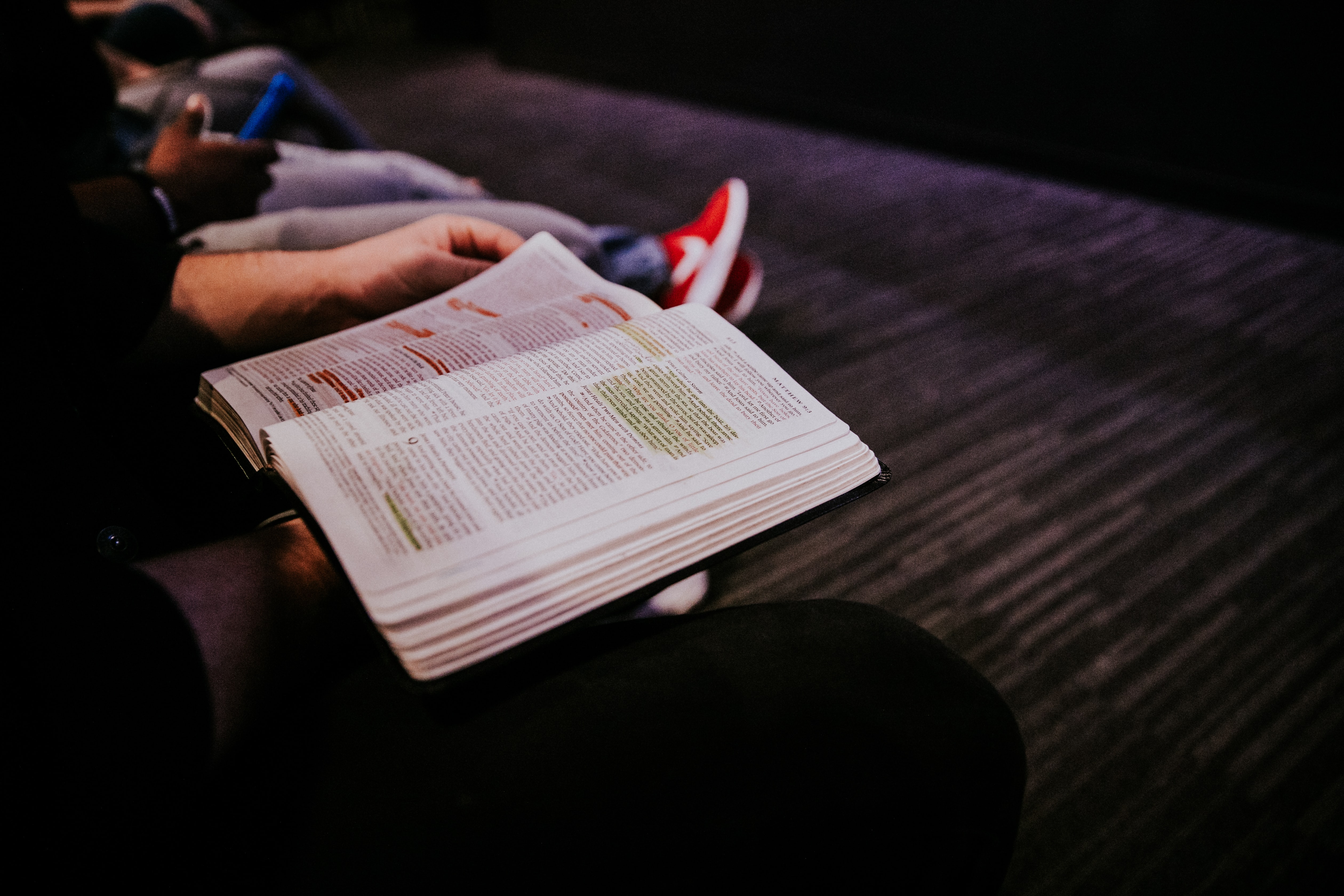 A few years back, a young man named Jerome approached me in my car one frozen Detroit day, asking for help. I invited him into the front seat of my toasty warm, dark-green 1999 Dodge Durango, and he poured out his story. He was fifteen. He'd never known his father, and his mother had wrestled for years with a heroin addiction. A school dropout who often crashed on the couches of different associates in our struggling neighborhood and ate when he could—Jerome was desperate for a Wendy's Baconator that icy day. . . and even more desperate for some hope. He asked if I could help him. I said I would try, and for the next several years, we walked together.
It was a rocky relationship, mostly because Jerome, though somewhat motivated to grow, was also a deeply wounded young man. He was in and out of trouble—I still have a note he wrote me from the Wayne County jail, complete with his personal take on one of David's hope-filled psalms. I remember how one day, Jerome and I sat in my office, talking about the importance of knowing we are loved. He said to me—in a rare moment of tender candor—"Pastor Kevin, let me tell you something. If my mother just took time to tell me when to be home at night, I would know she loved me. But she never has—because she doesn't." And the tears ran down the face of this tough-as-nails kid from the streets of Detroit. It was the only time I ever saw him cry.
"What in the heck, son? I just baptized you yesterday!"
Eventually, Jerome believed in Jesus, and one Easter morning, I was honored to baptize him. A Kingdom-of-God victory for sure—and lots of Luke 15 partying and gratitude! But the very next day, I drove up to the church building on the corner of Jefferson and Marlborough, glanced down the street to my left, and saw folks rushing out their front doors to their porches. There was Jerome, shirtless and angry, stomping with long, intense strides down that same street toward a brawl about to go down. I jumped out of the Durango, sprinted to his side, wrapped my arm around his waist, and with adrenaline-aided passion and love, hauled him away from the impending disaster. Through gritted teeth, I whispered, "What in the heck, son? I just baptized you yesterday!"
But here's the point: What did I expect from a young believer who had experienced so much trauma (years-worth of life-eviscerating experiences), who was filled with deeply imbedded false beliefs (such as I'm not loved, I'll never have enough, I'll never be enough, and Only violence wins), and whose heart was overflowing with damaged emotions (shame, rage, depression, hopelessness) that tormented and overwhelmed his spirit every day?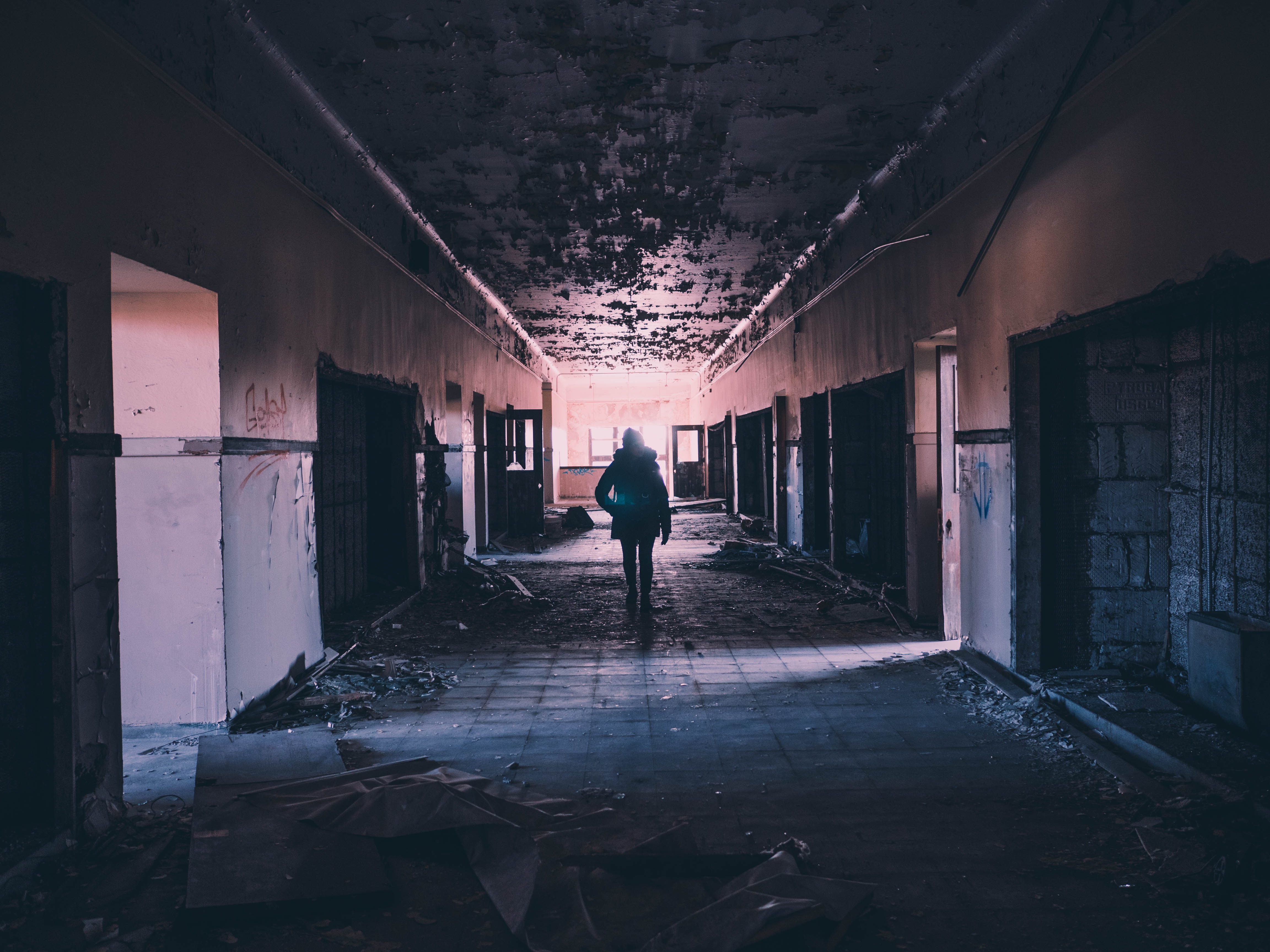 Did I really think a few dozen Sunday sermons and Wednesday-afternoon pizza-infused Bible studies, combined with stern words of pastoral warning and rebuke, would somehow magically transform this broken young man into a smiling, Christianized obedience machine? Jerome needed the Word of God, and like all of us, he had choices that only he could make about his life. But Jesus didn't call Jerome to obedience in a vacuum. He called him to a faithfulness that is the fruit of abiding in God's healing, freeing love.
Let me say it again: This healing isn't just for wannabe pastors or young men from a broken family and neighborhood. It's for all of us. Each of us must come to the same conclusion I came to years ago—and that young Jerome, now in his late twenties, is still inching his way toward: that no amount of trying harder, Bible memory, or well-intentioned prayers of resolve will heal the damage that creates chaos in our lives. We must turn toward the Luke 4 Jesus that came to set the captives free—the Jesus that calls us to live life abiding in his love. It's a crucial crossroad each of us must face and a conclusion each of us must reach if we're going to embrace the abiding life. Because the life-coach Jesus of "just do it" Christianity is not the compassionate, healing Jesus who invites us to surrender to his powerful love.
---
Free by J. Kevin Butcher
Free: Rescued from Shame-Based Religion, Released into the Life-Giving Love of Jesus is about how to fall in love with Jesus—and how to walk with him surrounded and empowered by his love. Devoid of "lists and shoulds," Free unveils a relational pathway of spiritual healing, intimacy, and freedom, showing from Scripture and real-life stories how to embrace a love that powerfully gives birth to our worship, obedience, and willingness to surrender all to Jesus.