Do you want to give more to the graduates in your life than the usual card-and-cash gifts? While money is often helpful and appreciated (especially for students heading off to college!), encouragement and wisdom are priceless gifts all graduates need. Not sure what to say? Let these biblically grounded books say it for you with relevant insight graduates can turn to whenever they need advice, guidance, or a study break!
Gifts for Middle School Graduates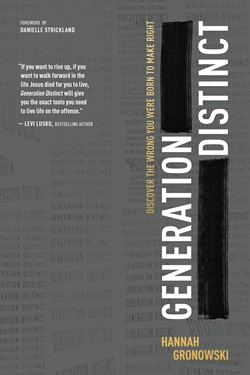 Generation Distinct by Hannah Gronowski
Written by a Gen Z influencer whose dynamic voice is mobilizing this generation to create lasting change in the world, Generation Distinct will inspire and motivate students to discover the wrong they were born to make right. Readers will learn four movements of a life that matters, including owning their potential, crafting their passion, finding their people, and living distinct.
Also makes a great gift for high school and college graduates (or anyone who wants to make a difference in the world!).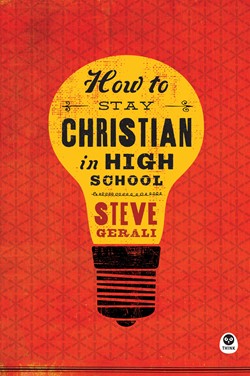 How to Stay Christian in High School by Steve Gerali
The title says it all—it's tough to stay Christian in a culture that is becoming less and less tolerant of Christianity, and high school students are especially vulnerable to unhealthy peer pressure and attacks on their faith. Author Steven Gerali encourages readers with stories of teens in the Bible who faced challenges to their faith and persevered.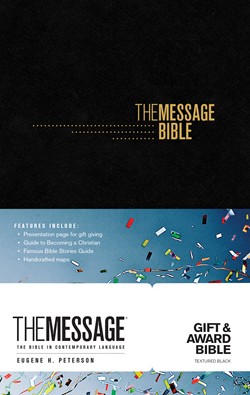 The Message Gift & Award Bible by Eugene H. Peterson
Nothing speaks better than God's Word! With The Message translation by Eugene Peterson, students will read the Scriptures afresh in vibrant language that's both contemporary and poetic. This gift and award edition is a conveniently sized (and priced) text Bible that's perfect for gift-giving.
Gifts for High School Graduates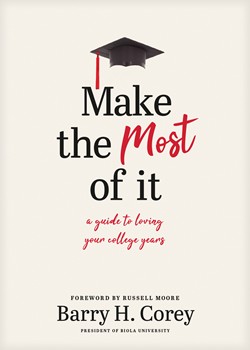 Make the Most of It: A Guide to Loving Your College Years by Barry H. Corey
For those of us whose college days are in the rearview mirror, we long for recent graduates to love college and to make the most it. Often, we're at a loss as to what advice to give our friends and family who are heading off to college—even though those years may well be the most consequential years of their lives.
From Biola president Barry Corey comes the perfect guide to making the college years count. It touches on everything from college romances to making friends, from getting sleep to embracing boredom, from your inner life to your social life.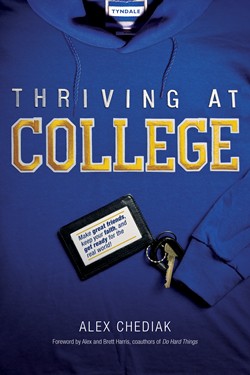 Thriving at College by Alex Chediak
Filled with wisdom and practical advice from a seasoned college professor and student mentor, Thriving at College covers the ten most common mistakes that college students make—and how to avoid them! Alex leaves no stone unturned—he discusses everything from choosing a major and discerning one's vocation to balancing academics and fun, from cultivating relationships with peers and professors to helping students figure out what to do with their summers.
Most importantly, this book will help students not only keep their faith but build a vibrant faith and become the person God created them to be.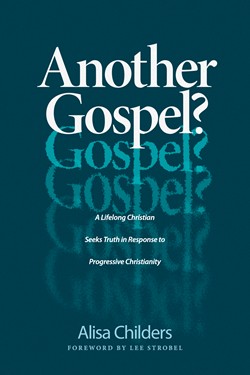 Another Gospel? by Alisa Childers
High schools and college campuses aren't the only places students can find their faith challenged. Unfortunately, sometimes these challenges come from those who claim to share the same faith. Alisa Childers, a lifelong Christian and member of the band ZOEgirl, has faced the confidence-shaking questions of progressive Christianity and has come out stronger on the other side. Her book, Another Gospel?, is a must-read for anyone wrestling with progressive Christian ideas or looking for solid answers to back up their faith.
Gifts for College Graduates
Find Your Way by Carly Fiorina
The perfect read for college graduates and those starting out in life (or anyone who could use help finding their way!). Author Carly Fiorina shares what she's learned on her own journey from a secretary to the first female CEO of a Fortune 500 company. Readers will glean practical wisdom and insight as they learn to choose a path over a plan, overcome fear and procrastination, and make smart decisions—all to help them unleash their power and highest potential in life.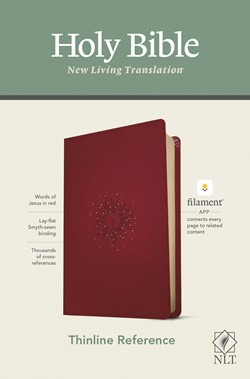 NLT Thinline Reference Bible, Filament-Enabled Edition
Even after graduation, learning is a lifelong process—especially when it comes to God's Word! With the Filament enabled reference Bible, graduates get the physicality of a text Bible plus all the benefits of a library of study notes, maps, and other resources (include devos and music) in the convenience of an app! The design of the NLT Thinline Reference Bible allows readers to focus on God's Word when they want to while giving them access to study materials when they need it.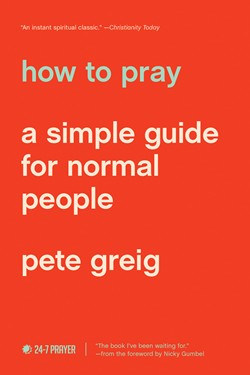 How to Pray by Pete Greig
Prayer is an essential practice for anyone desiring to live close to God, and it's especially necessary for graduates heading out into the world and pursuing God's purpose for their lives. However, prayer is often an intimidating practice, even for those who have been Christians all their lives! In this down-to-earth book, Pete Greig, one of the founders of the 24-7 prayer movement, helps readers rediscover the beautiful simplicity of prayer: life-giving conversation with God.
Bonus: A Gift for Grads of All Ages!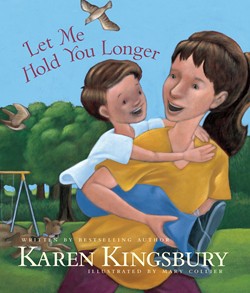 Let Me Hold You Longer by Karen Kingsbury
In this heartwarming picture book, bestselling author Karen Kingsbury celebrates children's "lasts"—from their last bottle to their last good-bye kiss as they leave for college, and all the milestone moments in between.
Find more gifts for grads at Tyndale.com and NavPress.com!