The important question is, Are you willing to start in the broom closet and work your way into that corner office?
By Dave Alpern and David Thomas, adapted from the book Taking the Lead
Little things add up to big things.
Success and longevity begin by people determining to become great at the little things. I don't recall where I read this, but the secret to becoming an overnight sensation in the business world is to work at it every day over a long period of time. The journey to becoming company president usually consists of a series of promotions earned through thousands of little things done well enough that they eventually and systematically lead to the big things.
It's okay to dream about moving into a corner office right out of college, but don't expect to. The important question is, Are you willing to start in the broom closet and work your way into that corner office?
Coach won three Super Bowls. His first came at the end of the 1982 season. But to look into his first season as a coach, you have to go all the way back to 1964 at San Diego State University. His head coach was Don Coryell, now a member of the College Football Hall of Fame. The defensive coordinator on that staff was John Madden, who would earn enshrinement in the Pro Football Hall of Fame for his coaching accomplishments.
Coach Gibbs worked alongside these great coaches, and he received his opportunity because he offered to work for nothing. He likes to joke that his most important duty on that staff was picking up food for Coryell and Madden. That's how the three-time Super Bowl champion coach got his start: being willing to do the little things. And before he could hoist the Lombardi Trophy on national TV following a Super Bowl win, he first had to be great behind the scenes and, along the way, earn the trust of people who promoted him, step by step, responsibility by responsibility, into higher-profile positions.
Starting Small
In the earliest days of Joe Gibbs Racing, I took on the mindset that no job was too small. I couldn't see how sitting around waiting on my next assignment was going to increase my value. The more visible and important opportunities that eventually came my way were the result of seeking out and excelling at mundane tasks.
I'm a decent writer, so early on that led to me draft letters for front office people who weren't as good at writing. Admittedly, there were times when the mundane tasks seemed to be piling up and I battled the temptation to say, "I have better things to do today than write three paragraphs for you." But I didn't give in to that temptation.
Because I wrote the letters well and without complaining (aloud, anyway), I was eventually asked to write the team's press releases in the days before we had an in-house communications person. My work with the press releases led to one of our drivers asking me to help him write speeches for awards banquets and other big events. In NASCAR, drivers are the faces of the teams. In no other sport does one player carry such weight as the driver does for a race team. For that reason, a great deal of time and attention is spent on the relationship between the team and the driver. From the start, I wanted to build a relationship with each of our drivers and sought to serve and assist them in any way I could.
Writing those speeches built my relationships with the drivers, and that earned me their trust. Because of those relationships, people within the company came to me for help in resolving issues that involved drivers. I had worked my way into being an unofficial liaison for the drivers.
Back then, most drivers did not have agents. Joe recognized that because of my age, I related well to drivers as their peer, and he would ask me to be part of conversations with the drivers when they discussed business opportunities and endorsements. Sometimes those talks occurred between just the driver and me.
If I had walked into JGR and said, "I want to be the guy that the drivers come to for help," I probably wouldn't have been around long enough to eventually take on that role. That's not how it works in the business world. But through letters, press releases, speeches, relationships, and gaining trust and credibility among JGR's key players, I made it there—and beyond.
Eventually. And it wasn't easy.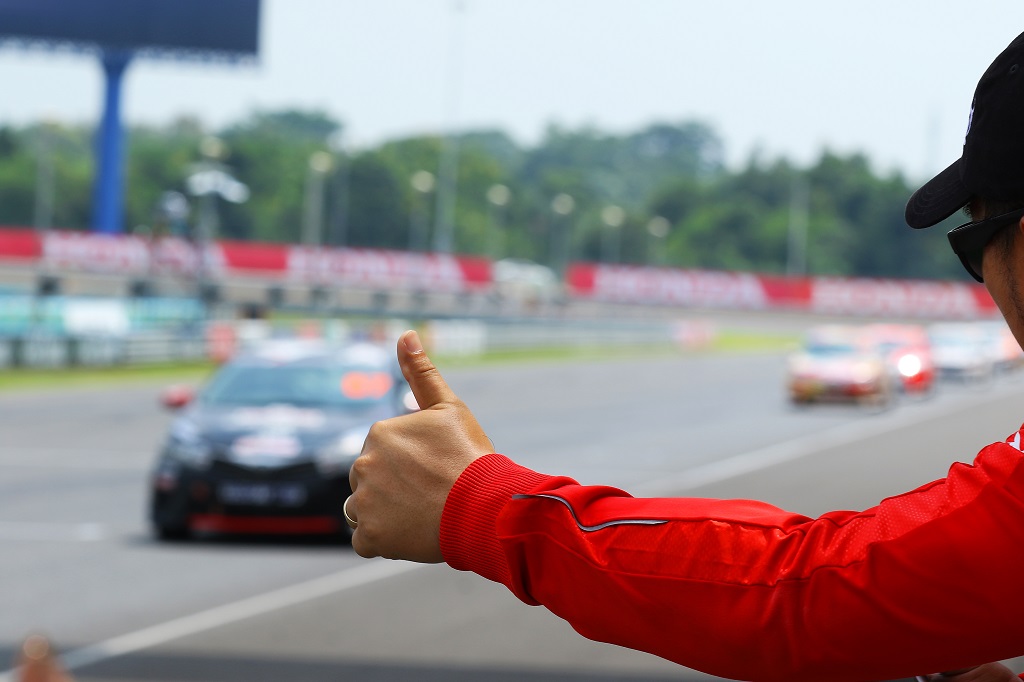 Growing Slowly
Occasionally I'll look back through my journals and come across entries expressing my frustration at seemingly not being noticed for the value I brought to our company.
I'm being wasted here.
Lord, I'm not being utilized.
I'm not being challenged.
I wrote those types of entries over the course of fifteen years. For all that time, I existed in this odd mix of being part of Coach's inner circle yet feeling unappreciated.
Even though I became an expert in licensing, my biggest value to Coach came as a part of his executive committee. I may have been in the middle of a licensing meeting only to be called into another meeting about switching crew chiefs or making a change in drivers. Coach trusted me. He respected the representation of the company I brought into those meetings. Coach knew my importance. Sometimes that was enough to satisfy me. But then there were other times when part of me—often a large part of me—wanted props for the influence I carried. I wanted others to know that I had been a part of landing a key sponsor, or that I had helped recruit a driver to JGR, or that what Coach shared in a meeting had come from me. I prayed for opportunities that would allow me to display my abilities and influence.
One of the challenges of delivering more than you cost to your company is that there will be an internal struggle with the fact that the personal payoff you are receiving from the company is less than you're delivering. You'll grow frustrated that you are underpaid and underappreciated. The juice sometimes doesn't seem worth the squeeze.
I experienced that. I considered whether I should leave JGR. I would tell myself that as long as I got after it and didn't sit at my desk and mope, then I would be rewarded with change. But the changes didn't come as quickly as I'd hoped. I had to stretch my patience to lengths I did not know my patience could stretch.
When I speak at universities, I share the advice to "bloom where you're planted." It's great to have aspirations for where you want to go, but getting there can sometimes mean thriving where you are now.
You've been reading from
---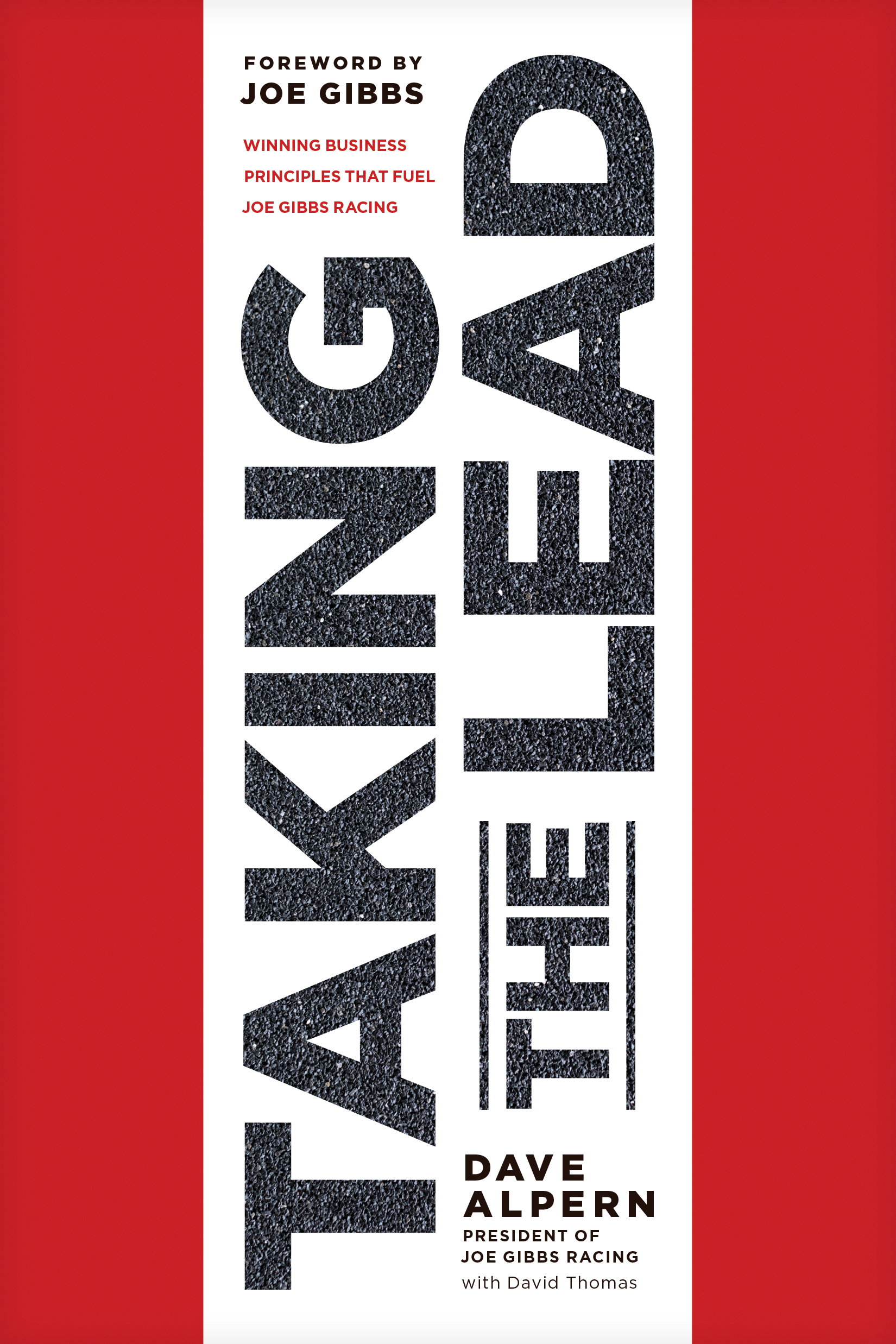 Taking the Lead by Dave Alpern and David Thomas
The president of Joe Gibbs Racing—the winningest team in NASCAR history—shares the secrets of succeeding in business and in life.
In NASCAR, as in life, the difference between winning and losing often comes down to being in the right place at the right time and making the most of every opportunity.
Nobody understands that better than Dave Alpern. Dave started his career as an unpaid intern selling T-shirts for the newly formed Joe Gibbs Racing team. Nearly three decades later, he's now the president of JGR, a multimillion-dollar elite, record-setting racing team with more than 500 employees. In Taking the Lead, Dave shares the wisdom he's learned along the way: key principles that will equip you with what you need to rise to the top and succeed with integrity and purpose—whatever team you're on.
About the Authors
Dave Alpern is the president of Joe Gibbs Racing, where hebegan his career in 1993 as an unpaid intern. As one of the longest-tenured executives in the sport, Alpern has seen the team grow from 18 employees to more than 500 and has worked with C-level executives from many of the world's top brands, such as Toyota, FedEx, Mars, and Stanley Black & Decker. He is married to his college sweetheart, Stacey, and they have three sons.
David Thomas is a sportswriter and author of numerous books including, I Still Believe, Impact Player, All In, and Remember Why You Play. A lifelong Texan and graduate of the University of Texas at Arlington, he lives near Dallas, Texas, with his wife and their two children.