"God was inviting me to feel the full intensity of my longing, to allow those longings to shape and soften me, as water softens the fibrous compounds in wheat. God was inviting me to weep and mourn the pain of unfulfilled desire without attempting to make sense of it all."
By Kendall Vanderslice, adapted from the book By Bread Alone
Strudel nuzzled into my leg as I perused the list of therapists sent to me by the chaplain at divinity school. The list included options covered by the school's insurance plan and gave a small descriptor of each therapist.
One name caught my eye: Sister Chris, of the Immaculate Heart of Mary.
I wanted to see a therapist to talk through my experience of singleness, frustrated that none of my friends could relate. After years of disappointment, I'd shifted away from the assumption that I just hadn't met the right person yet. I was beginning to come to terms with the possibility that I could be single for life. If God didn't promise me a partner, but rather belonging through community, then I wanted to learn how to be okay—how to get rid of the pain of unmet longing.
What better support, I thought, than from someone who chose celibacy—someone who chose to refrain, of her own volition, from marriage to an earthly spouse in order to devote her life more fully to serving God.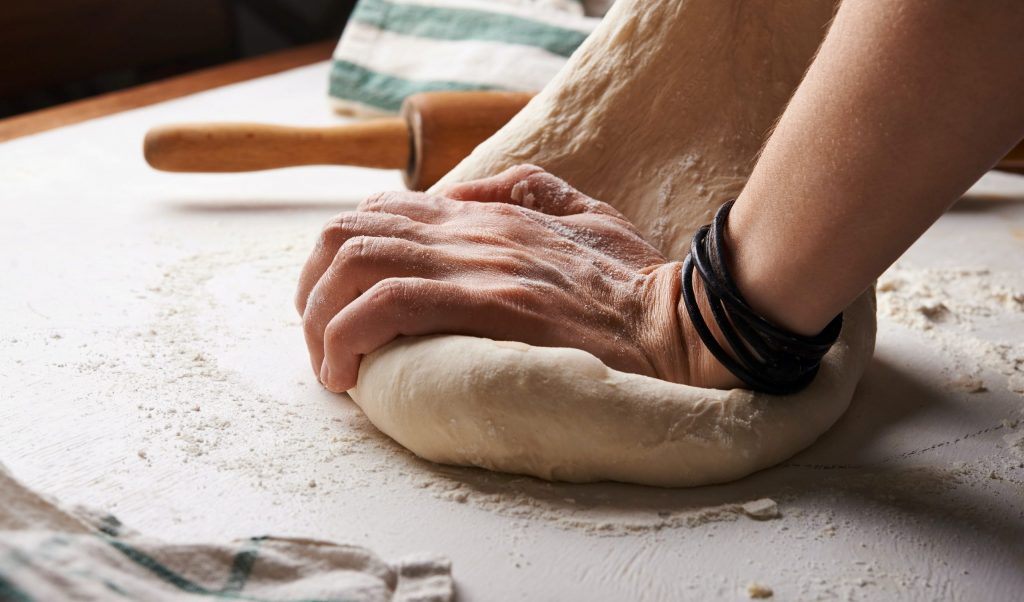 Photo credit: Nadya Spetnitskaya
"How do you do it?" I asked her in our first session. "How do you remain so content in your singleness?"
She paused for a moment, smiling and taking a deep breath.
"We all need intimacy," she said. "We need to be loved and known."
I nodded, pulling at the tissue in my hand.
"I've spoken to a lot of married couples who sit where you're sitting, and I can promise you I have more intimacy, I am more known by my fellow sisters, than some of the couples who come in here."
I complained that Protestant tradition doesn't offer any structure for that kind of intimacy. Maybe that was why happiness continued to elude me.
"I'm trying to build intergenerational relationships," I told her. "Hospitality—I think it's key. I really think it's the way God meets this need."
She nodded.
"But I'm still so lonely," I whispered, so my voice wouldn't crack.
She looked at me for a moment before answering. "Kendall, maybe you're not called to be single like me."
I sighed. This was not what I came to hear. I wanted someone to unlock the code to finding contentment in my unmarried state, someone who would help me shift from hollow longing to contented peace.
"Maybe your dissatisfaction suggests you're supposed to long for marriage and a family," she offered.
I wanted freedom from the burden of desire, and I wanted her to give me the tools to understand how to let go. Instead, she suggested I sit in my longing and ask what God was doing through it, right now.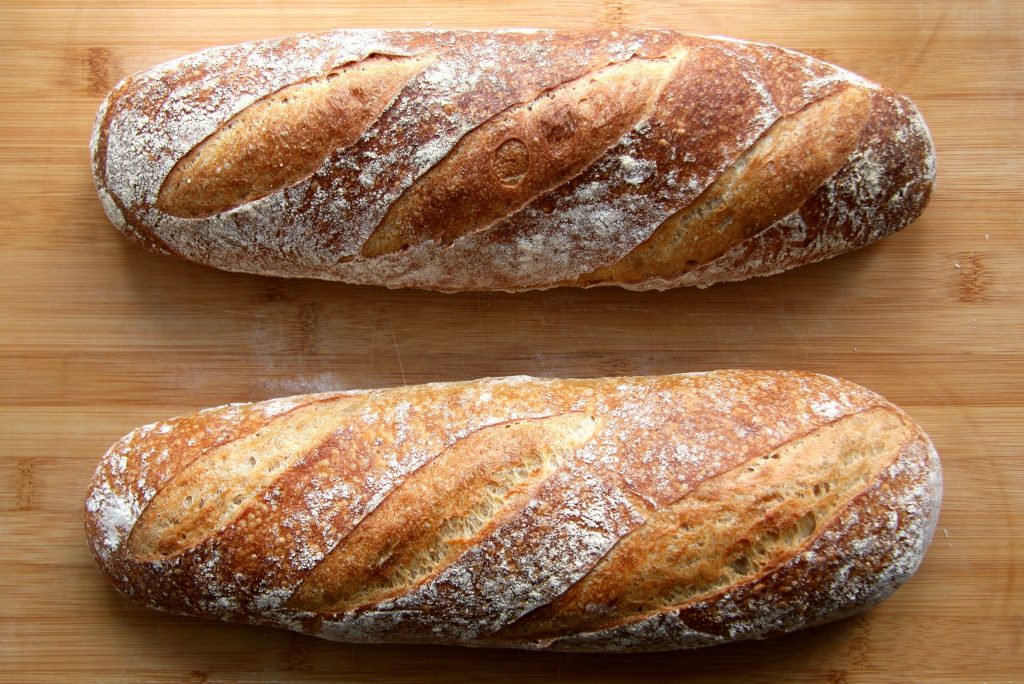 Photo credit: Tommaso Urli
God was inviting me to feel the full intensity of my longing, to allow those longings to shape and soften me, as water softens the fibrous compounds in wheat. God was inviting me to weep and mourn the pain of unfulfilled desire without attempting to make sense of it all.
There was no assurance that doing so would be the key to unlocking my desire—in fact, it held the potential for deeper pain if my prayers remained unanswered. But learning to long also brought with it the freedom to hope, so I decided to give them both a try. The dams I'd built to block my sadness gave in the rest of the way. My emotions came over me in heavy waves. But I found a new tenderness there too.
Featured image photo credit: Franzi Meyer
You've been reading from
---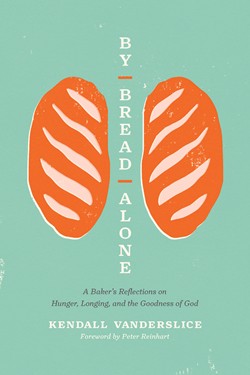 "A satisfying offering that will prove good medicine for the hungry soul."—Publishers Weekly
Bread is central to God's story, and to your story too.
Our spiritual lives are deeply connected to bread—the bread we break with family and friends and the Bread that is Christ's Body, given and broken for us. It's easy to choose the cheapest, most convenient option, but the life of Jesus and the story of Scripture, as well as the substance of bread itself, shows us that there is more. In By Bread Alone, Kendall Vanderslice, a professional baker and practical theologian who spends her days elbow-deep in dough, reveals that there is no food more spiritually significant than bread—whether eating, baking, sharing, or breaking.
Kendall has struggled with hunger ever since she can remember—hunger for bread, yes, but also for community and for the ability to "taste and see" the goodness of God. She knows the tension of bread as blessing and bread as burden but has learned that bread also offers a unique opportunity to heal our relationship to the body of Christ and to our own bodies. In By Bread Alone, she weaves her own faith-filled journey together with original recipes and stories about the role of bread in church history, revealing a God who draws near to us and creatively provides for our daily needs.
When words fail, when we cry out in longing and loneliness, when God feels impossibly far away, By Bread Alone displays the tangible expression of God's presence and provision for us in the form of bread. It's the story of hunger and family, of friendship and unmet longing. It's the story of a God who meets us in both sacred and mundane ways. In the mixing and kneading, in the waiting and partaking, may God also meet you.
About the Author
Kendall Vanderslice is a baker, writer, and speaker, as well as the founder of the Edible Theology Project, a ministry that connects the Communion table to the kitchen table. She is a graduate of Wheaton College (BA Anthropology), Boston University (MLA Gastronomy), and Duke Divinity School (Master of Theological Studies). Her bylines include Christianity Today, Bitter Southerner, Christian Century, Religion News Service, and Faith & Leadership, as well as her book We Will Feast (Eerdmans 2019). Kendall lives in Durham, North Carolina, with her big-eared beagle named Strudel, where she teaches workshops on bread baking as a spiritual practice. Visit her online at www.kendallvanderslice.com.
---
---