"She could be with anyone who wasn't an Ebersol, and everyone would celebrate it. The same was true of him and anyone but a Bontrager. Would she be willing to withstand the pressure of her family and the ministers frowning at this relationship?"
By Cindy Woodsmall and Erin Woodsmall, excerpted from the book Yesterday's Gone
Jesse's nerves danced across his shoulders, tightening the muscles. Hard conversations weren't for the faint of heart, but for better or worse, it was time he came clean with Eliza. He fidgeted with the rock in his pocket as he watched her wade into the creek.
She'd reached into the shallow, clear water and picked up a ­palm-­size stone. She bounced it in her hand. Jesse peeled out of his shoes and socks. He eased into the water.
They'd been neighbors all of their lives and friends for more than a decade. She was the ideal friend, the best one anyone could have. But he wanted more, far more. His gut said she did too, but even so, it wouldn't solve all that was stacked against them. As much as her parents liked and appreciated who he was, and his parents felt the same about her, they would be dead set against them dating. To them, a union between the Ebersol and Bontrager families was offensive and un-thinkable.
Eliza turned to him. "Throw yours, Jesse. Let's see what you can do."
He pulled from the heaviness and set aside his concerns. "I need a minute to mentally prepare," he teased.
"Jah. Take all the time you need." She shrugged. "But it won't help."
He chuckled. "Ach, so much confidence."
"Yep." She took a deep breath. "Smell the mountain laurel."
"Jah."
It grew along the riverbanks, and ­year-­round, this little gorge held a bounty of aromas she loved.
He'd waited months for time with her again, and he took it all in. The sun waned behind the trees that lined the mountains, and tree frogs joined the cicadas in song.
It'd taken her longer than expected to get everything done for the day. Her list of responsibilities seemed endless. It might drive a lot of teens to rebellion, but her love for her siblings seemed to cause any workload to bring her joy. Since she was eighteen and the chores were done, she had freedom to disappear for a bit on a Friday ­night—­not for long, but hopefully long enough.
"Before it gets dark, Jesse Ebersol? Or is the plan to wait until we can't see the number of skips your rock makes? Then you can declare it skipped a dozen times."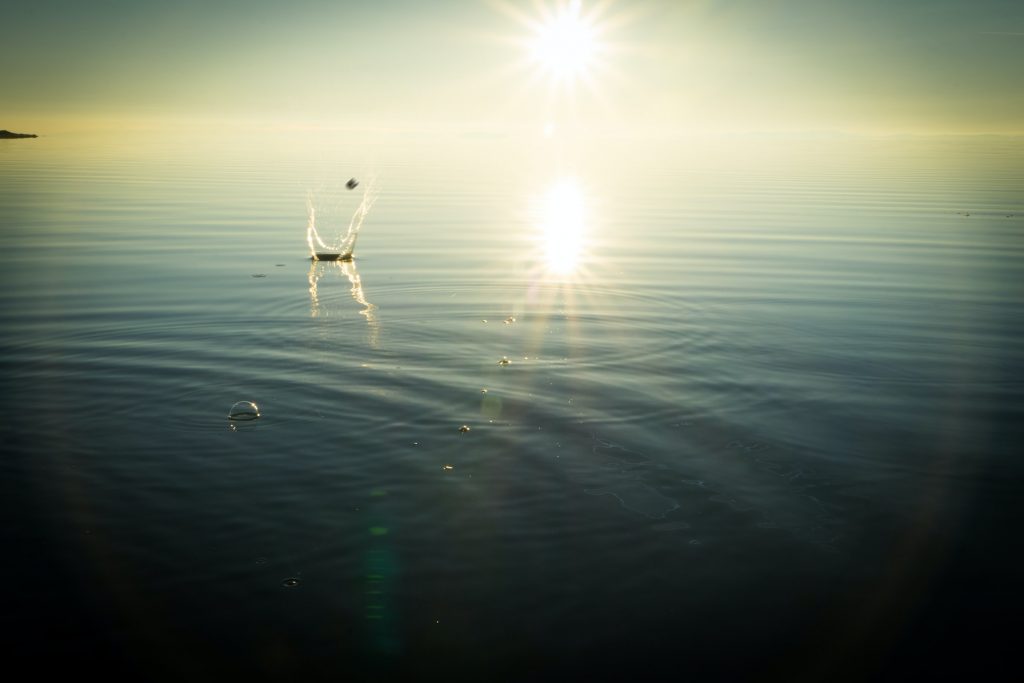 "I hadn't thought of that, but it's not a bad plan, except it'd make me a liar." He slung the flat rock. It skidded across the surface, bouncing eight times. He laughed. "Wow. I didn't expect . . ." He cleared his throat, choosing to tease instead. "I mean, no way can you beat eight jumps. I'm the winner today." He reached into the water and picked up another stone.
"Ha. Watch as I seal my victory." Eliza wrapped the small rock in her apron and rubbed it, wiping off water and muck.
"Oh, I'm watching . . . as you clean a rock that's about two skips from sinking into the mud again."
Truth was he had a hard time not soaking in her every move. Did she know how well their personalities and hopes for the future fit together? He was reasonably confident in how she felt about him, which was likely only a small fraction of all he felt for her, but would she give in to it and give them a chance? The community typically honored the romantic wishes between any Amish couple. She could be with anyone who wasn't an Ebersol, and everyone would celebrate it. The same was true of him and anyone but a Bontrager. Would she be willing to withstand the pressure of her family and the ministers frowning at this relationship?
"Before it gets dark, Eliza Bontrager? Or is the plan to wait until we can't see the number of skips your rock made? Then you can declare it skipped a dozen times."
Her laughter filled the air and she moved in closer to him. "That would make me a liar. Are you calling me a liar?" Her brown eyes danced, and his heart went wild with hope.
He smiled down at her, longing to touch her hand. Her face. Her lips with his. "No. I think lies would be afraid to tempt you, afraid you'd kill them dead. Therefore, I would believe you no matter how absurd something sounded."
You've been reading from
---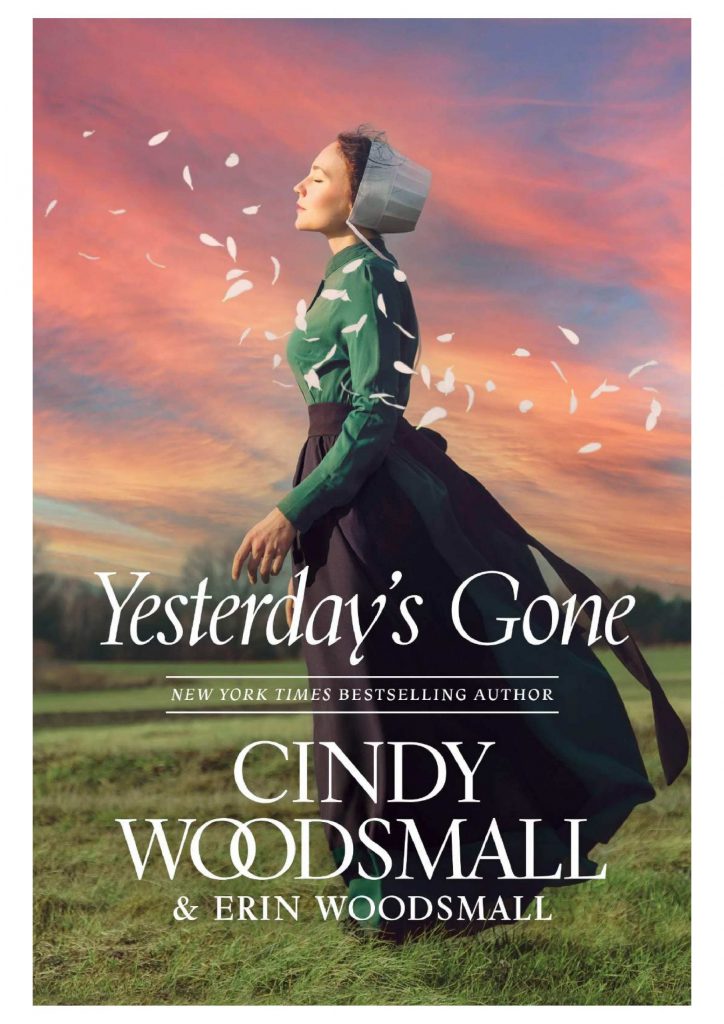 Yesterday's Gone by Cindy Woodsmall and Erin Woodsmall
Eliza Bontrager and Jesse Ebersol have fallen in love and are determined to marry, despite the belief of their Amish community and respective families that there's a hidden curse—one that only shows up when an Ebersol and Bontrager marry.
Before the ceremony on the day of the wedding, Eliza's great-aunt Rose gives her a family heirloom quilt and tells her that she may use it to change one event in the past. Eliza appreciates the woman's heart, but she dismisses the strange conversation while keeping the beautiful quilt.
Several years later, mourning the loss of their third child, Eliza discovers her inability to deliver a healthy baby is genetic. Remembering her great-aunt's strange words, she decides that if she can go back in time and reject Jesse's proposal, she can save him the heartache
of a childless marriage. Her sacrifice will allow him to marry someone else and raise a family. But once she puts her plan into action, she discovers the true impact of her decision—on Jesse and so many others within their community.
About the Authors
Cindy Woodsmall is a New York Times and CBA bestselling author of twenty-five works of fiction and one nonfiction book. Coverage of Cindy's writing has been featured on ABC's Nightline and the front page of the Wall Street Journal. She lives in the foothills of the north Georgia mountains with her husband, just a short distance from two of her three sons and her six grandchildren.
Erin Woodsmall is a writer, musician, wife, and mom of four. She has edited, brainstormed, and researched books with Cindy for almost a decade. More recently she and Cindy have coauthored five books, one of which was a winner of the prestigious Christy Award.
---
---