"A bit of imagination and a generous splash of humor goes a long way!"
Author Candace Calvert is known for her heart-pounding medical romance novels. If you need ideas for dates this Valentine's Day, take a look at these fun examples of how Candace's characters have been swept off their feet!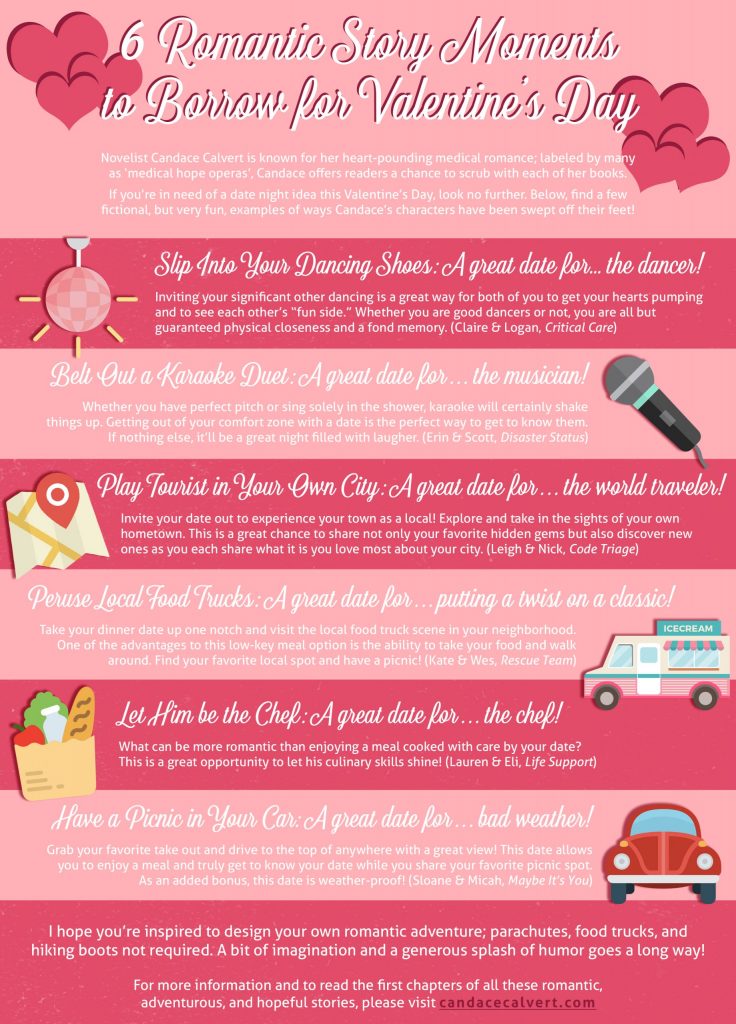 You might be interested in
---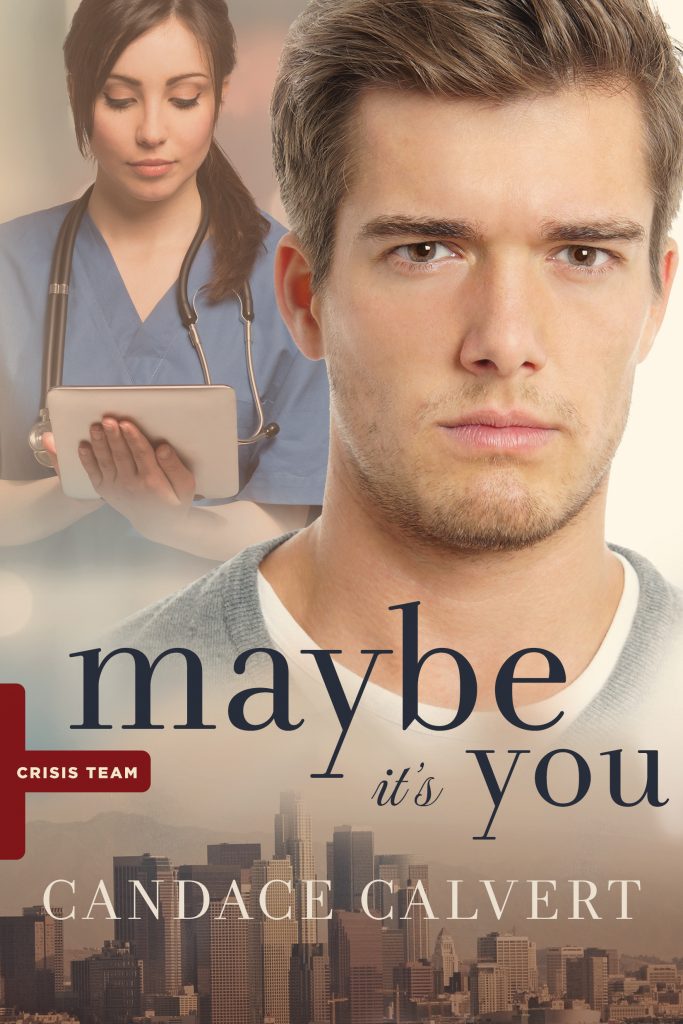 ER nurse Sloane Ferrell escaped her risky past—new name, zip code, job, and a fresh start. She's finally safe, if she avoids a paper trail and doesn't let people get too close. Like the hospital's too-smooth marketing man with his relentless campaign to plaster one "lucky" employee's face on freeway billboards.
Micah Prescott's goal is to improve the Hope hospital image, but his role as a volunteer crisis responder is closer to his heart. The selfless work helps fill a void in his life left by family tragedy. So does a tentative new relationship with the compassionate, beautiful, and elusive Sloane Ferrell.
Then a string of brutal crimes makes headlines, summons responders . . . and exposes disturbing details of Sloane's past.
Can hope spring from crisis?
About the Author
Candace Calvert is a former ER nurse and author of the Mercy Hospital, Grace Medical, and Crisis Team series. Her medical dramas offer readers a chance to "scrub in" on the exciting world of emergency medicine. Wife, mother, and very proud grandmother, Candace makes her home in northern California. Please visit her website at www.candacecalvert.com
---
---