"When people ask me what I hope to achieve in my career, I always think back to this list; my biggest aspiration is that somewhere, someday, my book will make as big of a difference in someone's life as these books have made in my own."
By Jennifer L. Wright, author of If It Rains
I was blessed to grow up in a home full of books. Both my parents were readers and not only read to me consistently, but also modeled bookworm behavior I emulated from an early age. Some of my fondest memories are trips to the local library with my mother and lazy afternoons losing myself in the world of Dr. Seuss, Roald Dahl, and C. S. Lewis.
Now an adult with children of my own, I'm finding what I'm most passionate about sharing with my kids, besides a love of the Lord, are the stories from my childhood—those books that stayed with me, wove themselves in the fabric of my being, and made me who I am today. It has given me such joy to introduce them to Mr. Toad, Anne Shirley, and the rats of Nimh, among many others. The tales are like a visit with old friends, but also an attempt to show my kids how stories—really good stories—are so much more than words on a page.

They enlighten us. They move us. They change us. I have loved many books (and I hope to love many more!), but if pushed to name the five that changed my life in a lasting, tangible way, I would have to say these: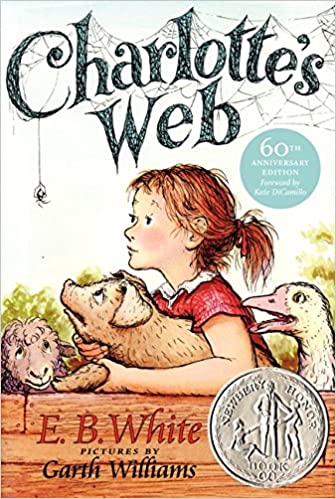 1. Charlotte's Web by E.B. White
This classic story about a pig named Wilbur was the first chapter book I ever read all on my own. Having devoured nearly every picture book I could get my hands on, I was curious about these plain, colorless pages. How was this a children's book? It had to have been some kind of mistake. And yet in my desire to be like my older sister, who was already reading chapter books, I decided to give it a try anyway. It wasn't long before I. Was. Hooked. Creating pictures in my mind was so much more vivid than any picture drawn on a page. I flew through the pages and sobbed like a baby at the end . . . before turning back around and reading the whole thing all over again. Charlotte's Web was the book that turned me into a Reader with a capital R. (Fun side note: I still have my original, battered copy, and it was the first chapter book I read to my own children.)
---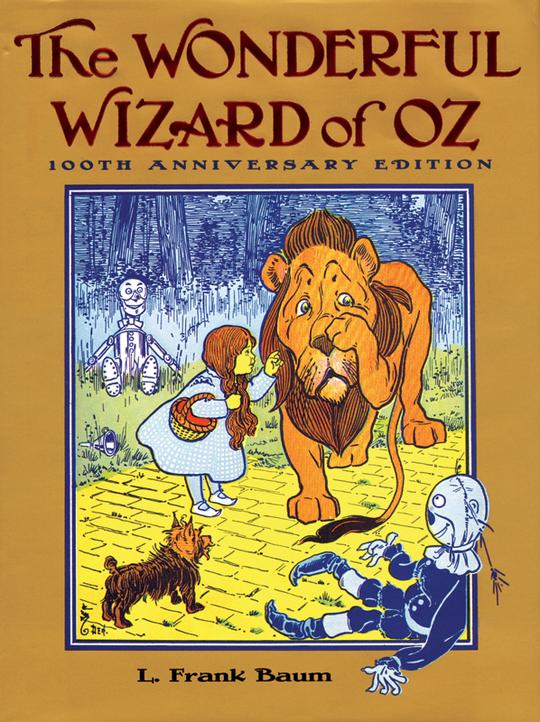 2. The Wonderful Wizard of Oz by L. Frank Baum
I was a huge fan of the screen adaptation of Oz as a child, and I was reluctant to read the book version when I got a little bit older. How could it possibly be any better than Judy Garland and Margaret Hamilton? And yet it was. Richer in depth and detail than any film can possibly go, this book was the defining force behind my hard-core mantra of "read the book first!" Try as they may, I've yet to find any movie or television show that can hold a candle to the source material from which they come.
---
3. The Lord of the Rings trilogy by J.R.R. Tolkien
My dad was a big LOTR fan and tried for years to get me to read it. But being a typical teenager, I blew off any recommendations coming from my parents. It wasn't until I was in my midtwenties, a newlywed living in a foreign country and longing for anything that would make me feel close to home again, that I finally gave them a try. What started out as nostalgia quickly developed into an awe of Tolkien's genius: the intricacies of a world created in his imagination and the relatability of characters who find themselves in completely unrelatable situations. I now reread the series every few years, and I'm no longer so quick to discount book recommendations from my father.
---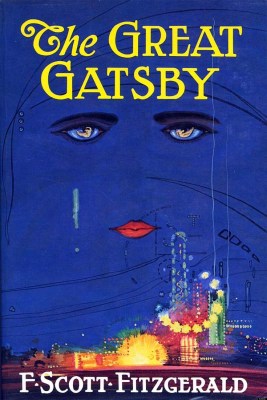 4. The Great Gatsby by F. Scott Fitzgerald
I majored in English in college (no surprise, right?) and therefore spent many hours immersed in the pages of classic literature. But out of all of them, it was this "great American novel" that stood out above all the rest. Gatsby was the first book where I fell in love with the writing first and the story second. The imagery and loquaciousness in Fitzgerald's style completely consumed me. It wasn't just what he said, but how he said it. I credit Fitzgerald not only with my love of language, but also with my slight obsession with the Roaring Twenties.
---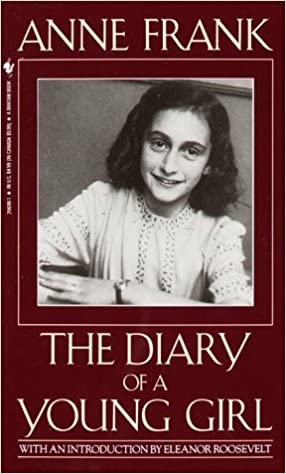 5. The Diary of Anne Frank by Anne Frank
If Fitzgerald showed me the power of eloquence, then Anne Frank demonstrated the potency of austerity. The strength of her writing comes from its simplicity and accessibility, the horror of the Holocaust made all the more authentic by the quiet, straightforward nature of her prose. I read this book as a middle school assignment, but I have never forgotten the lessons within its pages. Stories have a way of bringing the past to life in ways textbooks cannot, and Frank's diary began a lifelong love of history that has continued to this day.
My debut novel, If It Rains, releases this summer, and as I look in awe over the path God has led me along to get to this point, I can clearly see the effect these amazing books and their authors have had on both my writing and my person. When people ask me what I hope to achieve in my career, I always think back to this list; my biggest aspiration is that somewhere, someday, my book will make as big of a difference in someone's life as these books have made in my own. Because when it comes down to it, that's what it's all about, isn't it?
Featured image photo credit: Tabitha Turner
You might be interested in
---
---
A story of resilience and redemption set against one of America's defining moments—the Dust Bowl.
It's 1935 in Oklahoma, and lives are determined by the dust. Fourteen-year-old Kathryn Baile, a spitfire born with a severe clubfoot, is coming of age in desperate times. Once her beloved older sister marries, Kathryn's only comfort comes in the well-worn pages of her favorite book, The Wonderful Wizard of Oz. Then Kathryn's father decides to relocate to Indianapolis, and only the promise of a surgery to finally make her "normal" convinces Kathryn to leave Oklahoma behind. But disaster strikes along the way, and Kathryn must rely on her grit and the ragged companions she meets on the road if she is to complete her journey.
Back in Boise City, Melissa Baile Mayfield is the newest member of the wealthiest family in all of Cimarron County. In spite of her poor, rural upbringing, Melissa has just married the town's most eligible bachelor and is
determined to be everything her husband—and her new social class—expects her to be. But as the drought tightens its grip, Henry's true colors are revealed. Melissa covers her bruises with expensive new makeup and struggles to reconcile her affluent life with that of her starving neighbors. Haunted by the injustice and broken by Henry's refusal to help, Melissa secretly defies her husband, risking her life to follow God's leading. Two sisters, struggling against unspeakable hardship, discover that even in their darkest times, they are still united in spirit, and God is still with them, drawing them home.
About the Author
Jennifer L. Wright has been writing since middle school, eventually earning a master's degree in journalism at Indiana University. However, it took only a few short months of covering the local news for her to realize that writing fiction is much better for the soul and definitely way more fun. A born and bred Hoosier, she was plucked from the Heartland after being swept off her feet by an Air Force pilot and has spent the past decade traveling the world and, every few years, attempting to make old curtains fit in the windows of a new home. She currently resides in New Mexico with her husband, two children, and one rambunctious dachshund.
---