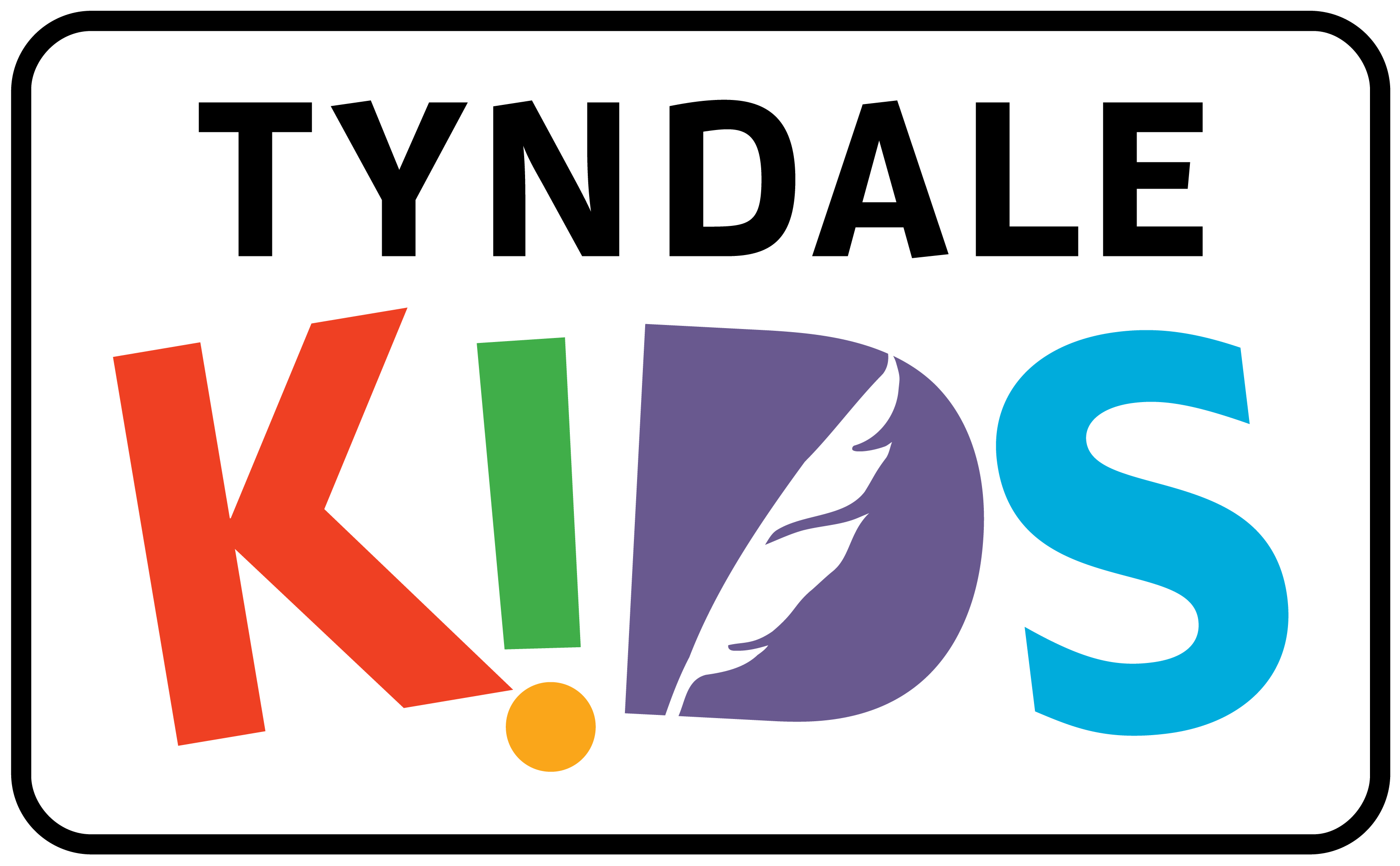 Are you looking to purchase a children's Bible to introduce your special, little loved one to Jesus? Then, look no further!
We have several ideas for you from kids Bible storybooks to kids board books. We hope you will find this to be a great one-stop shop to get access to trusted,
biblical books for YOUR children. Available through Tyndale Kids (www.TyndaleKids.com).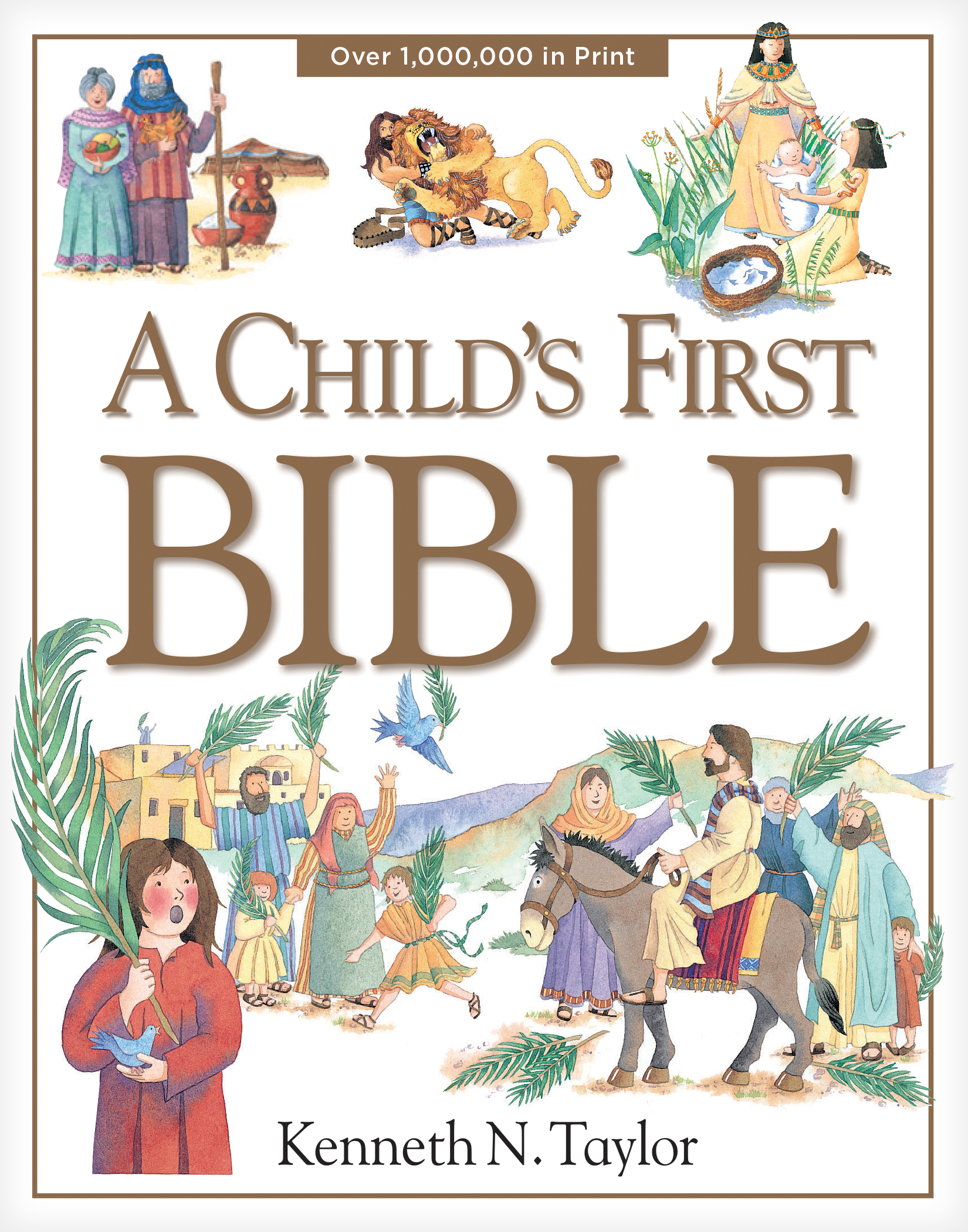 A Child's First Bible by Kenneth N. Taylor
Perfect for taking to church or using at home, young children will love this beautifully illustrated first Bible. A Child's First Bible is a collection of 125 of the most familiar Bible passages, from both the Old and New Testaments. Beginning with the story of Creation and ending with Revelation, the text is retold in simple words by well-known author and translator Kenneth N. Taylor. With its charming illustrations and clear, inspiring text, A Child's First Bible is a must for every child's bookshelf.
FEATURES
All the great characters and stories of the Bible are included in this beautiful treasury
Clear, easy-to-read text is appropriate for young readers, and also fun to read aloud to the pre-school child
Simple questions at the end of each Bible passage are designed to highlight important biblical truths.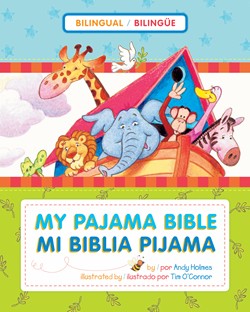 My Pajama Bible \ Mi Biblia Pijama by Andy Holmes
Mi Biblia Pijama es un libro de cuentos de la Biblia, perfecto para niños de 0-3 años de edad. Los padres y los abuelos estarán encantados de compartir una de las 30 historias de la Biblia cada noche antes de dormir. Las rítmicas líneas de la historia calmarán a los cansados pequeños y los prepararán para dormir. Al mismo tiempo estarán aprendiendo sobre los interesantes personajes de la Biblia y descubrirán que ¡la Biblia es un libro divertido!
My Pajama Bible is the perfect Bible-story book for kids aged 0-3. Parents and Grandparents will love sharing one of the 30 Bible-stories each night before bed time. The rhythmic story lines will soothe tired toddlers and get them ready to sleep. At the same time, they will be learning about interesting Bible characters and discovering that the Bible is a fun book!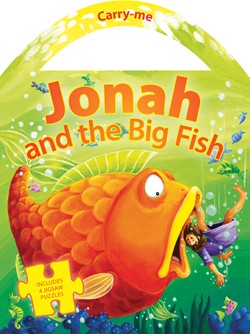 Jonah and the Big Fish by Copenhagen Publishing Company
Jonah and the Big Fish retells the story of the prophet Jonah who disobeyed God and found himself swallowed by a big fish. After three days in the fish's belly, Jonah decided that obeying God was a much better choice, and he decided to do what God had asked him to do. See what happened to Jonah inside the pages of this book!
The Bible stories in the Carry Me Puzzle Books will encourage kids to engage with the content of these Bible stories at a deeper level as they "put the pieces of the story together". Each book contains four 16-piece puzzles built into the pages with beautiful illustrations and charming storytelling. Full-color backgrounds make it easier to put the puzzles back together after they have been taken apart, and the die-cut handles make these books fun to carry along.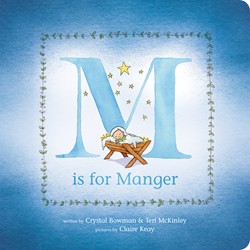 M is for Manger by Crystal Bowman and Teri McKinley
Travel through the alphabet with this beautiful rhyming storybook that tells the story of Jesus' birth. Begin with the angel who tells Mary that she is God's chosen vessel and follow along until you reach the zillions of stars that paled in comparison to the star that announced the birthplace of the newborn King. Beautifully illustrated and written, this book will be a classic for parents to read to their children every Christmas season.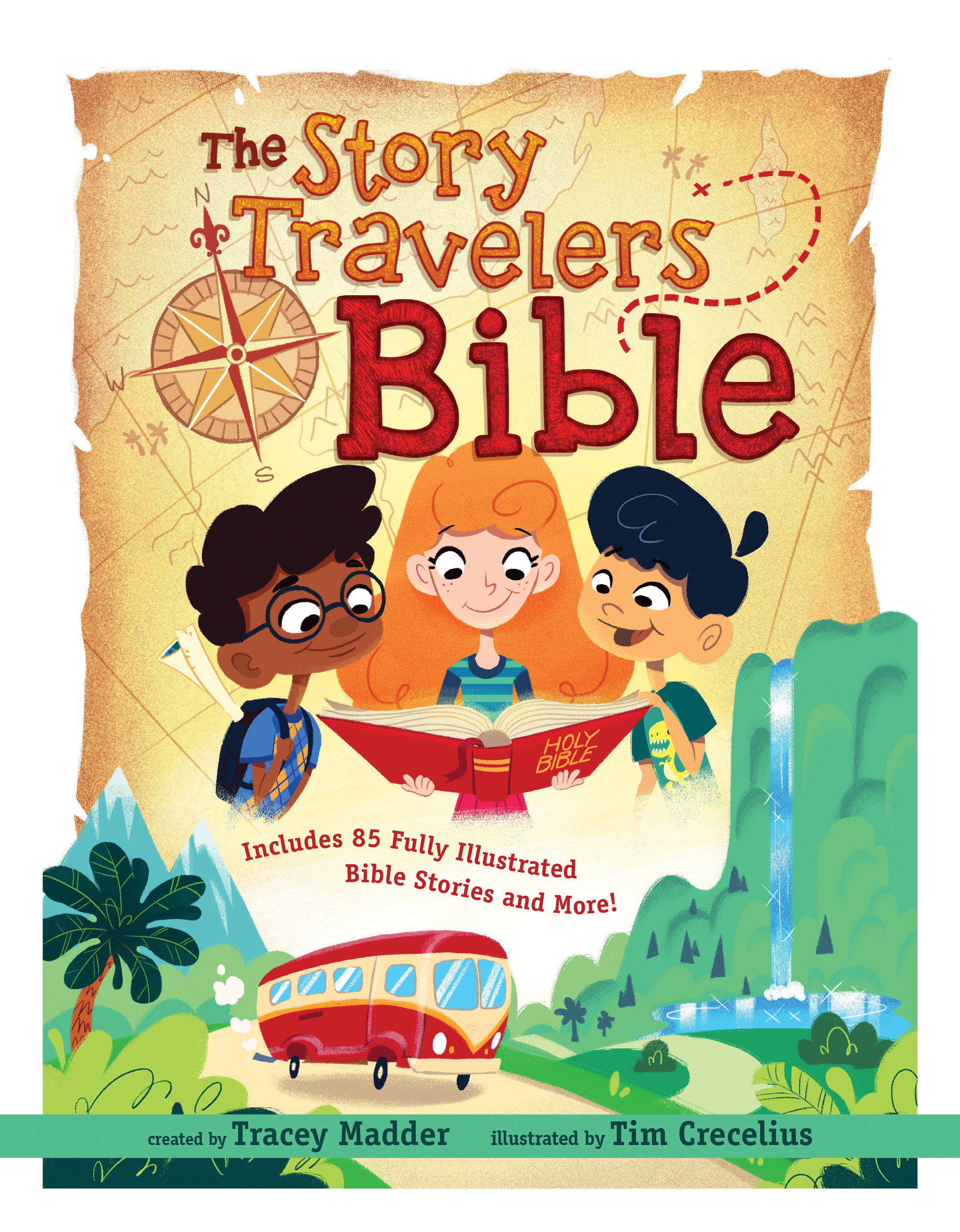 The Story Travelers Bible by Tracey Madder
Finalist for the 2018 Christian Book Award for Children's Bible of the Year.
Join Lana, Munch, and Griffin on the adventure of a lifetime as they travel through the Holy Land and learn about the stories, cultures, people, and places of the Bible. High-quality illustrations, engaging sidebars, and scripture passages draw kids into the narrative. The Story Travelers Bible teaches kids that the Bible is more than just a bunch of tales told by parents and Sunday school teachers, but the Bible documents God's work in and for His people from the beginning of time. The Story Travelers Bible will take kids on a ride through 85 Bible stories.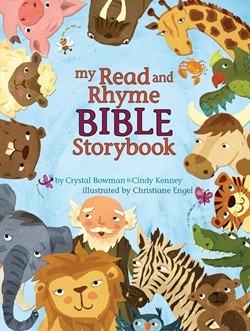 My Read and Rhyme Bible Storybook by Crystal Bowman and Cindy Kenney
This Bible Storybook combines fun rhythm and rhyme with a learn-to-read format to help students learn about God's Word while they learn to read. Young readers will enjoy the lively text and rhythm as well as the stories and engaging art. The stories are written using many of the vocabulary words from the Dolch Sight Word List for young readers. To reinforce reading fluency and build vocabulary skills, the vocabulary words and rhyming words are highlighted and featured at the end of each story. Interactive questions and suggested activities are also included to enhance reading comprehension and personal application.
At a glance:
Great for teaching—home school, religious schools, Bible classes/studies, and extra reading practice at home
37 rhyming Bible stories
Each story features vocabulary learn-to-read words
Each story includes interactive activities and questions
Full-color, engaging art